Tom Brady Retiring Makes It More Likely Aaron Rodgers Stays and Plays With the Green Bay Packers
It's officially official. Tom Brady has retired from the NFL. It was reported earlier in the week, but Brady announced it himself via a lengthy social media post. He's officially calling it quits, which marks the end of arguably the most legendary NFL career of all time.
While Brady's decision is his own, it may ultimately impact another great quarterback: Aaron Rodgers of the Green Bay Packers.
Tom Brady calls it quits after 22 legendary seasons
Adam Schefter had reported earlier in the week that Brady wanted to retire. That set off a time of surprising uncertainty because reports to the contrary immediately came out that stated Brady had not yet talked to the Buccaneers about retirement, and that he still had some thinking to do.
It turns out Schefter's report wasn't inaccurate, it was just poorly timed. Brady clearly wanted to go out on his own terms.
"I have always believed the sport of football is an "all-in" proposition – if a 100% competitive commitment isn't there, you won't succeed, and success is what I love so much about our game.," Brady wrote in a lengthy social media post. "There is a physical, mental, and emotional challenge EVERY single day that has allowed me to maximize my highest potential. And I have tried my best these past 22 years. There are no shortcuts to success on the field or in life.
"This is difficult for me to write, but here it goes: I am not going to make that competitive commitment anymore. I have loved my NFL career, and now it is time to focus my time and energy on other things that require my attention."
Brady's legendary reign (or reign of terror, depending on your point of view) is over.
Brady's retirement makes it likely that Aaron Rodgers won't retire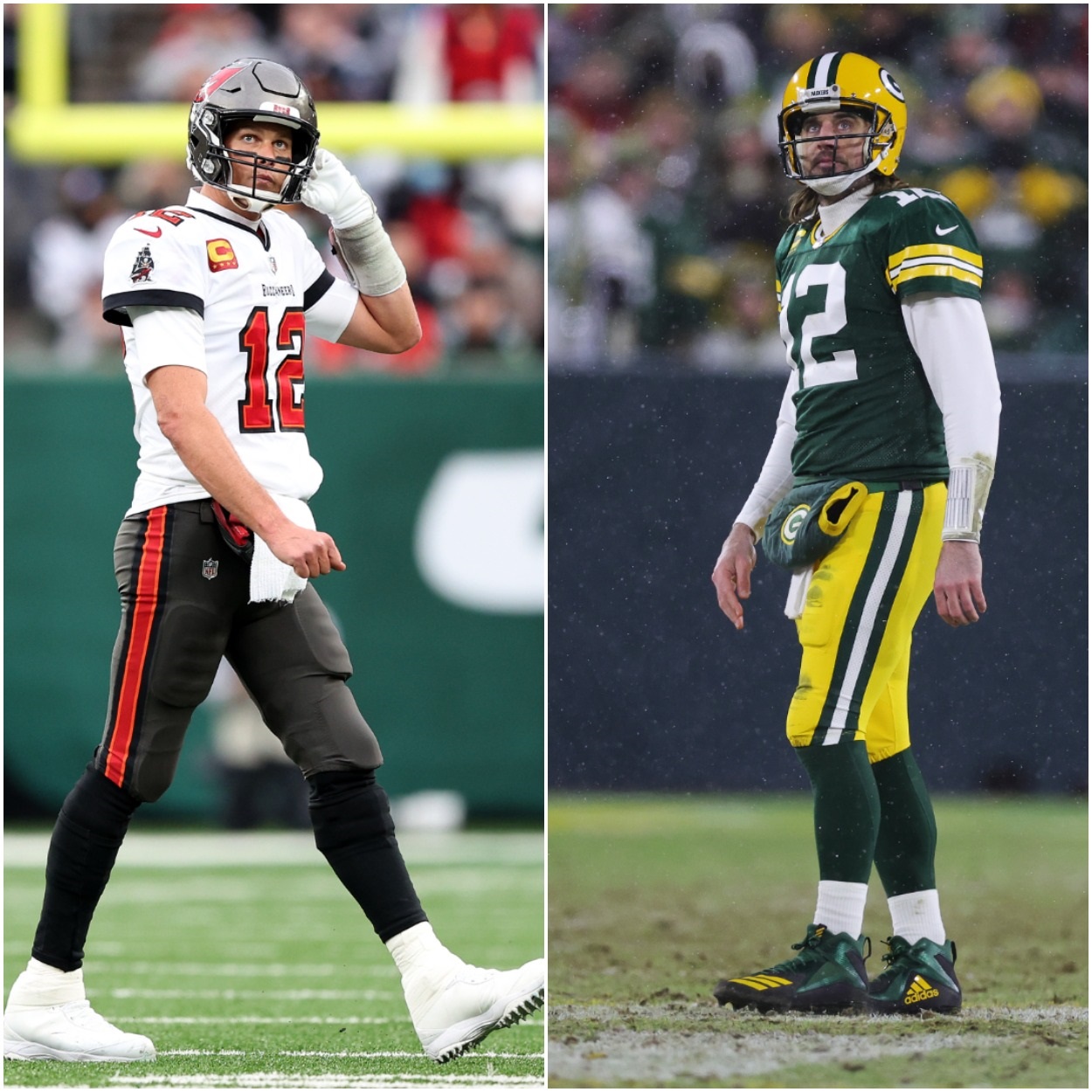 If we've learned anything about Rodgers in the past year, it's that he does think about himself quite often. He's been pretty selfish this past season.
That's not to take away from his talent because he is an otherworldly quarterback. It's also not to take away from the accomplishments with the Packers. If he does nothing else in Green Bay, he will have one Super Bowl and multiple MVP awards to his name.
Still, Rodgers, especially in the past year, has looked out largely for himself and for his brand. He's got an ego; there's no doubt about it. He's also arguably earned that ego by being in the conversation for greatest quarterback of all time, though he is undoubtedly a couple of pegs below Brady.
Because of that, one would think that Brady retiring would keep Rodgers on the field because now he may have a chance to catch up with the legendary quarterback. He's six Super Bowl wins behind, but if he plays until 44 as Brady did, he at least has six years to try and do it.
Also consider the fact that if Rodgers does retire this offseason, he'll have to share the Hall of Fame stage with Brady and Ben Roethlisberger, and we all know who would get second billing in that scenario. Rodgers and Roethlisberger would be mere footnotes to the celebration of Brady's career when he does put on the yellow jacket.
Rodgers has openly considered retirement, and he does have many things going on for him outside of football, but this news from Brady could change his calculus.
It now makes more sense for Rodgers to say in Green Bay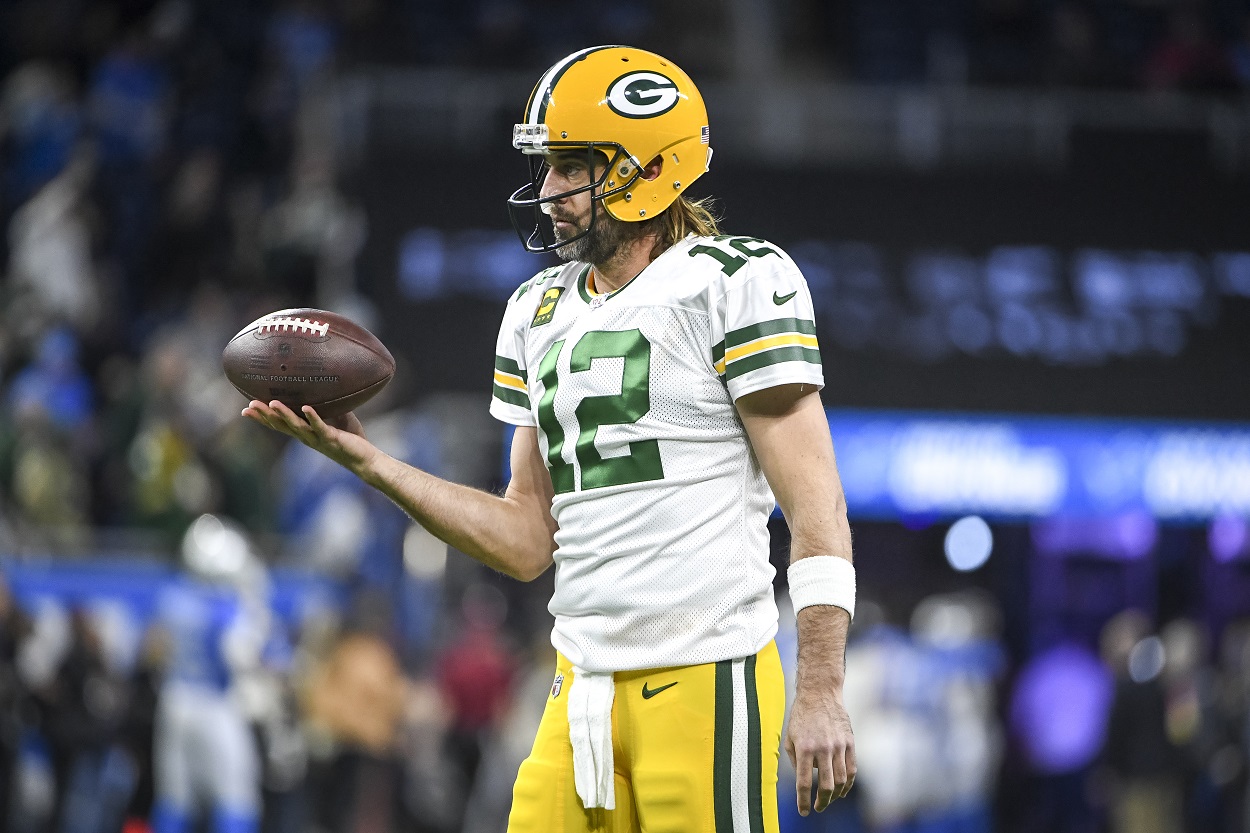 If Rodgers does want to continue playing, which is now more likely, Brady retiring and leaving the NFC will make life easier for him on his quest for another Super Bowl. That's especially true if Rodgers stays with the Packers.
Brady being gone means there's one less obstacle for Rodgers at the top of the conference. Sure, he would still have to contend with Matthew Stafford and the Los Angeles Rams, and the Dallas Cowboys should be able to bounce back from their playoff disappointment in 2022. Still, the fact remains that without Brady, the road to the Super Bowl is now much easier in the NFC.
That's especially true when comparing Green Bay's path up the mountain to that of the Denver Broncos, an organization Rodgers has been linked to in trade speculations.
In Denver, he would be in the same division as Patrick Mahomes, Justin Herbert, and Derek Carr, who now has offensive mastermind Josh McDaniels as his head coach. Outside of the division, he'd also have to contend with Joe Burrow, Josh Allen, and Lamar Jackson.
If Rodgers stays in Green Bay, another NFC North title and a trip to the playoffs are almost a guarantee. He may even have a shot at yet another MVP. If he demands to be traded and goes to the AFC, specifically to Denver, he wouldn't even be the best quarterback in his division.
With Brady gone, the math has changed.
Rodgers will have a much better chance of adding to his legacy and perhaps closing the gap between him and Brady if he sticks around in Green Bay.
Stats courtesy of ESPN and Pro Football Reference.
RELATED: Aaron Rodgers' Eyebrow-Raising Actions After Green Bay's Playoff Loss Might Hint at His Return to the Packers