Tom Brady Ruffled the Feathers of a Former NFL Linebacker With His Comments About Defensive Players: 'I Thought That Was a Little Ignorant'
Tom Brady is one of the most polarizing figures in NFL history. Some people like him, but some hate him. However, it's hard to deny his greatness as a quarterback. The seven-time Super Bowl champion made some interesting comments on the Monday Night Football "ManningCast." Now, some defensive players are clapping back, including former Pittsburgh Steelers linebacker Ryan Shazier.
Tom Brady threw shade at defensive players in the NFL
Peyton Manning and Eli Manning landed a massive guest for their "ManningCast" broadcast in Week 7. Tampa Bay Buccaneers quarterback Tom Brady joined the Manning brothers for an entertaining conversation.
During the game between the Seattle Seahawks and New Orleans Saints, Brady threw a jab at the NFL's defensive players with a general observation.
Would you give [the defense] any credit for being smart enough to figure that out? No, I wouldn't, believe me. Have you ever been in some of those defensive meeting rooms? I mean, you wonder why they play defense, and after about two minutes, you go, "yep, they can never be an offensive player." Defense is kind of like a dog chasing a car, you know? Just get the guy with the ball.

Tom Brady
Brady alluded to defensive players' football I.Q. and suggested that they couldn't cut it if they played on the offensive side of the football.
Indeed, TB12's teammates like Devin White, Lavonte David, and Richard Sherman had some words for their star quarterback, even if his comments were in good fun.
Not all defensive players took Brady's jab on the chin, though.
Former Steelers LB Ryan Shazier clapped back at the Bucs' QB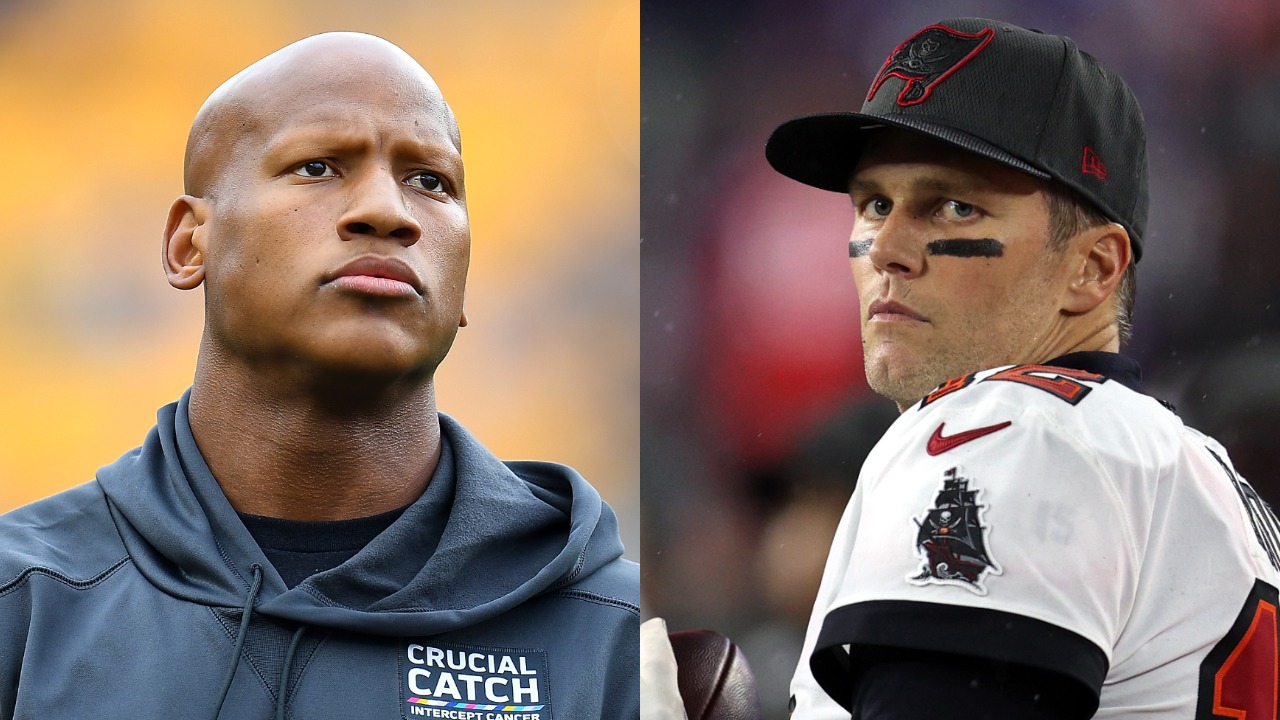 Many current and former NFL defenders probably felt slighted by Tom Brady's comments on the "ManningCast." However, Ryan Shazier was one of the few to speak up.
The former Pittsburgh Steelers linebacker took offense to the Bucs' signal-caller's words. In a recent interview with Yahoo Sports, he revealed his thoughts about what Brady said.
"The biggest thing that got me this year was when Tom Brady said that defensive players are like dogs chasing cars," said Shazier. "That one got me."
Shazier played four seasons in the NFL before suffering a career-ending injury in 2017. The former Ohio State standout didn't appreciate Brady making fun of his fellow defensive players and continued to respond to the comments.
"I feel like a lot of guys on the defensive side of the ball that chose to be on defense because, obviously, they like hitting people," said the two-time Pro Bowler. But also that they might be really good at diagnosing or understanding plays as well. For him to be somebody that knows the game of football so well, I thought that was a little ignorant."
Ryan Shazier probably just said out loud what a lot of defensive players were thinking internally.
Shazier praised Brady as the GOAT
Even though Ryan Shazier called out Tom Brady for his "ignorant" remarks, he still appreciates greatness. The ex-Steelers linebacker praised the former New England Patriots quarterback for his longevity in the NFL.
"I respect him. I think he's the greatest quarterback in NFL history," said Shazier.
Brady's unreal resume includes 14 Pro Bowl selections, three All-Pro selections, seven Super Bowl rings, and three NFL MVP awards.
Still, Shazier doesn't feel like Brady has the right to bash the same players who helped him win so many games over the years.
"For him to be that good, I think it's kind of disrespectful to a lot of the players he's played before in his past," Shazier said. "Obviously, everybody's not Tom Brady. I just feel that — for somebody to say that, that's basically like saying guys on the defensive side of the ball aren't intelligent enough to play offense. I would beg to differ."
If Tom Brady ruffled Ryan Shazier's feathers, he most likely did the same for other players, former and current.
He unknowingly may have placed a target on his back. But Brady doesn't get touched.
All stats courtesy of Pro Football Reference
RELATED: Tom Brady and the Manning Brothers Clown the Fan Who Gave Back the QB's 600th TD Ball: 'If He Would Have Held it, He'd Be Sitting in the Tom Brady Suite'