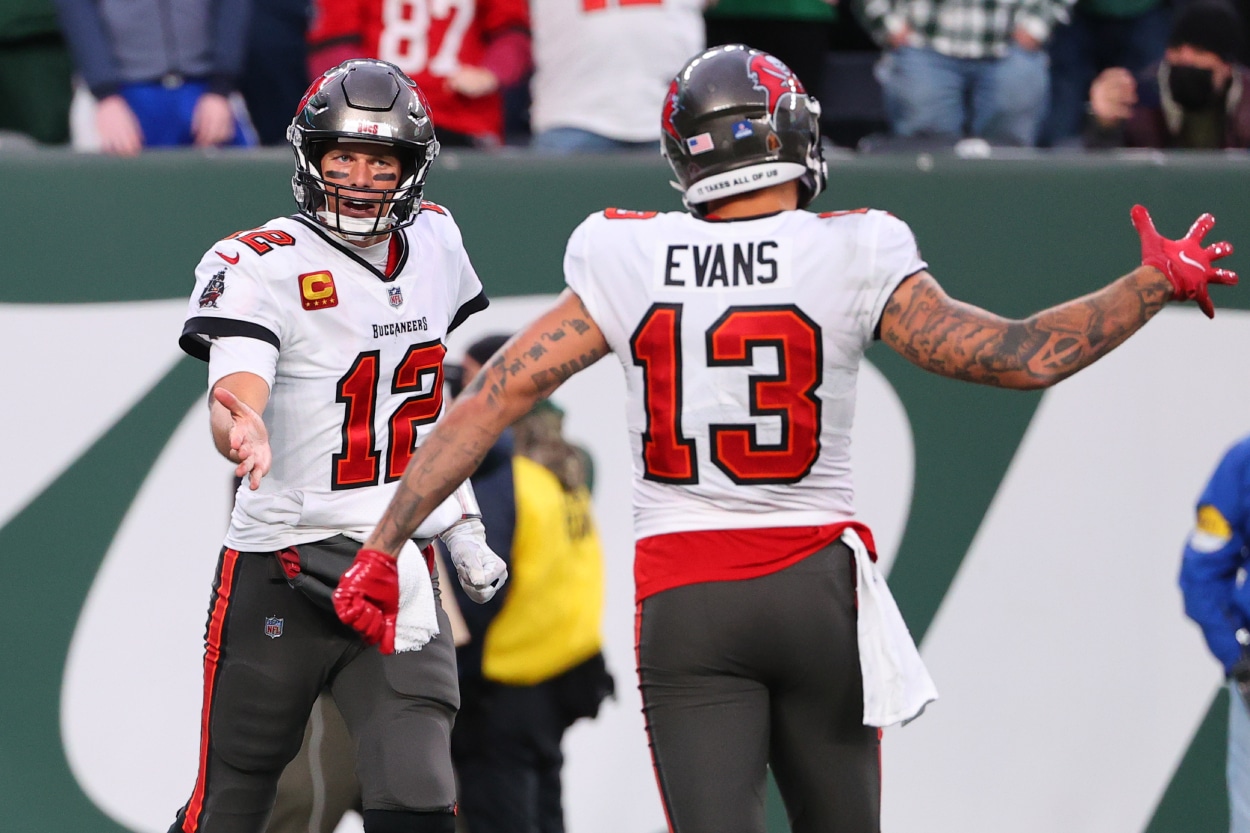 Tom Brady Sent a Cryptic Text to Mike Evans Before Announcing His Unretirement
Tom Brady surprised everyone when he announced he was unretiring, and he told his top weapon, wide receiver Mike Evans, by sending him a cryptic text.
Tom Brady surprised the world when he announced he was unretiring and returning to the Tampa Bay Buccaneers. And he made sure to tell his top weapon the news before releasing it to fans everywhere.
However, Brady didn't make what was happening totally clear. Buccaneers wide receiver Mike Evans recently said TB12 sent him a cryptic text before sharing his decision with the public.
Tom Brady sent Mike Evans a cryptic text before unretiring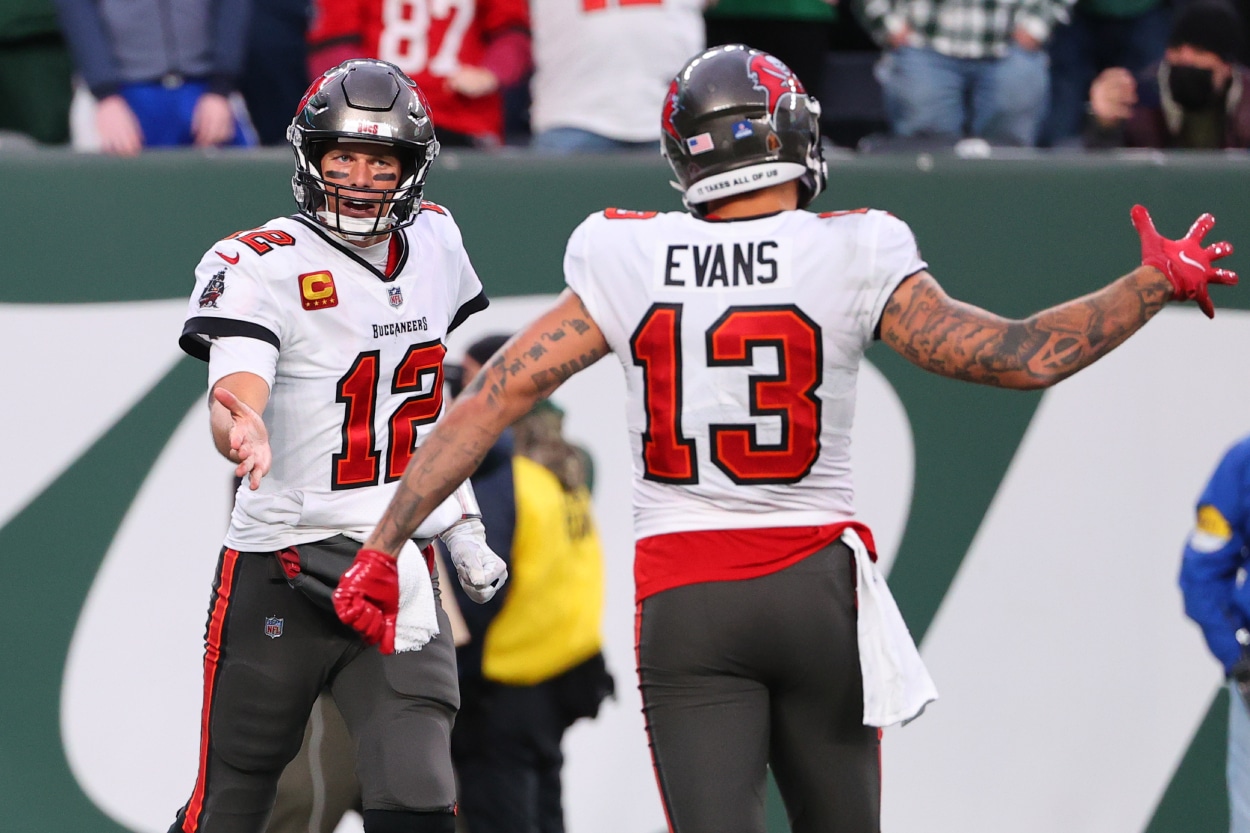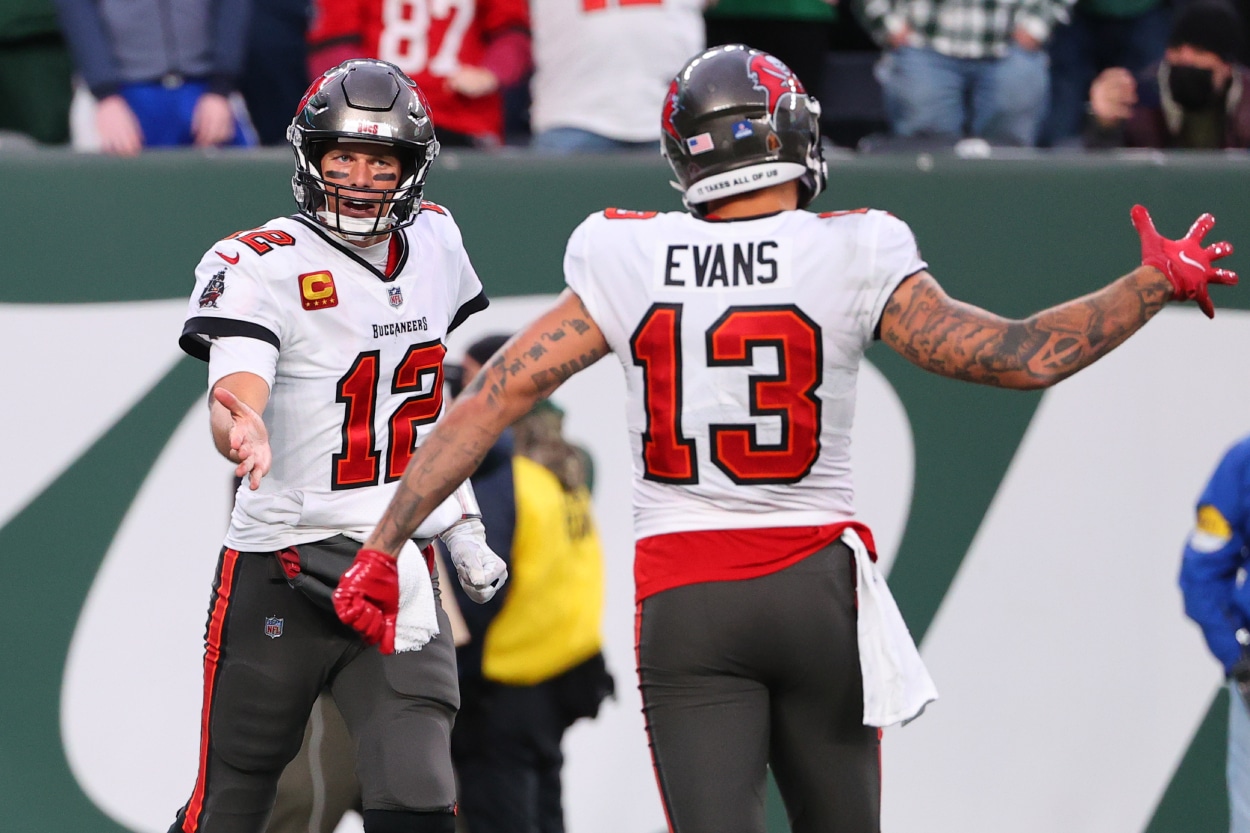 Mike Evans has been one of the NFL's best receivers since his entrance into the league in 2014, but he has had tremendous success with Tom Brady. Evans has caught at least 70 passes each of the last two years and has gained over 1,000 receiving yards in both seasons. He also caught a career-high 13 touchdowns in 2020 before setting a new mark last season with 14.
Following Brady's retirement in February, Evans and the Buccaneers didn't know who the team would have at QB in 2022. But the seven-time Super Bowl champ – who will enter the broadcast booth whenever he does call it quits – announced his unretirement a month later and subtly told his receiver via text.
"He told me the day of. So, he texted me, and he sent me an article where his ball sold for over $500,000, the last touchdown that I threw in the stands against the Rams," Evans said to KPRC2's Ari Alexander. The receiver caught a touchdown pass from Brady with 3:20 left in the team's divisional round game against the Los Angeles Rams. It would have been the last touchdown pass of Tom's career had he stayed retired.
Evans continued: "He said, 'That's a lot of tuition money.' I just laughed, and then I said, 'To my defense, I didn't know that you were gonna retire right then.' He just sent back a laughing emoji, saying, 'There's more touchdowns in our future.'"
Wait, what? That statement had to have been confusing for Evans.
"So, I'm just thinking that he's trolling me, or I don't know what he's talking about," the four-time Pro Bowl pass-catcher said. "A few hours later, it's announced that he's coming back, and I was happy. … I didn't think he was really coming back. I thought he was just playing around."
Luckily for Evans and the Buccaneers, Brady wasn't playing around. He is coming back and immediately makes Tampa a Super Bowl contender. Now, the real question is, how long will Tom Brady stay around?
Stats courtesy of Pro Football Reference