Tom Brady Shows His Real Age With 'Ancient' iPhone, Not NFL Career
The media circus surrounding Tom Brady's move to Tampa Bay seems to have quieted down for now. We'll see how he functions in another system. But with Gronk and LeSean McCoy by his side, he's likely to do well. Recently, Brady added a picture to his Instagram story that showed he's conquered aging on the football field, but he's clearly in his forties concerning his iPhone.
Tom Brady's Instagram story
RELATED: The Player With the Most Super Bowl Rings Behind Tom Brady Is Not Who You Might Think
On August 1, Brady posted to his Instagram story about the heat. A couple of followers noted that his iPhone 6 Plus was connected to the car, leading to a story on Insider roasting the GOAT for using a phone from 2014 while he's worth nine figures. Brady didn't immediately reply to the story. But he gave it a quick nod a few days later as he celebrated his 43rd birthday.
"Thank you for the bday wishes!!" Brady replied to the NFL on Twitter. "Might treat myself to a new iPhone this year… " So, why does Brady use a phone that's six years old? Six years old, iPhone 6… six rings? It's unlikely that Brady is sending a coded message bragging about his career. But if he miraculously wins another ring in Tampa and immediately upgrades to an iPhone 7, the theory might have legs.
Most likely, Brady is simply being frugal. Or perhaps he hates not having the headphone jack that Apple famously discontinued after that model. Whatever the reason, Brady saves money by not regularly upgrading.
Brady's frugal history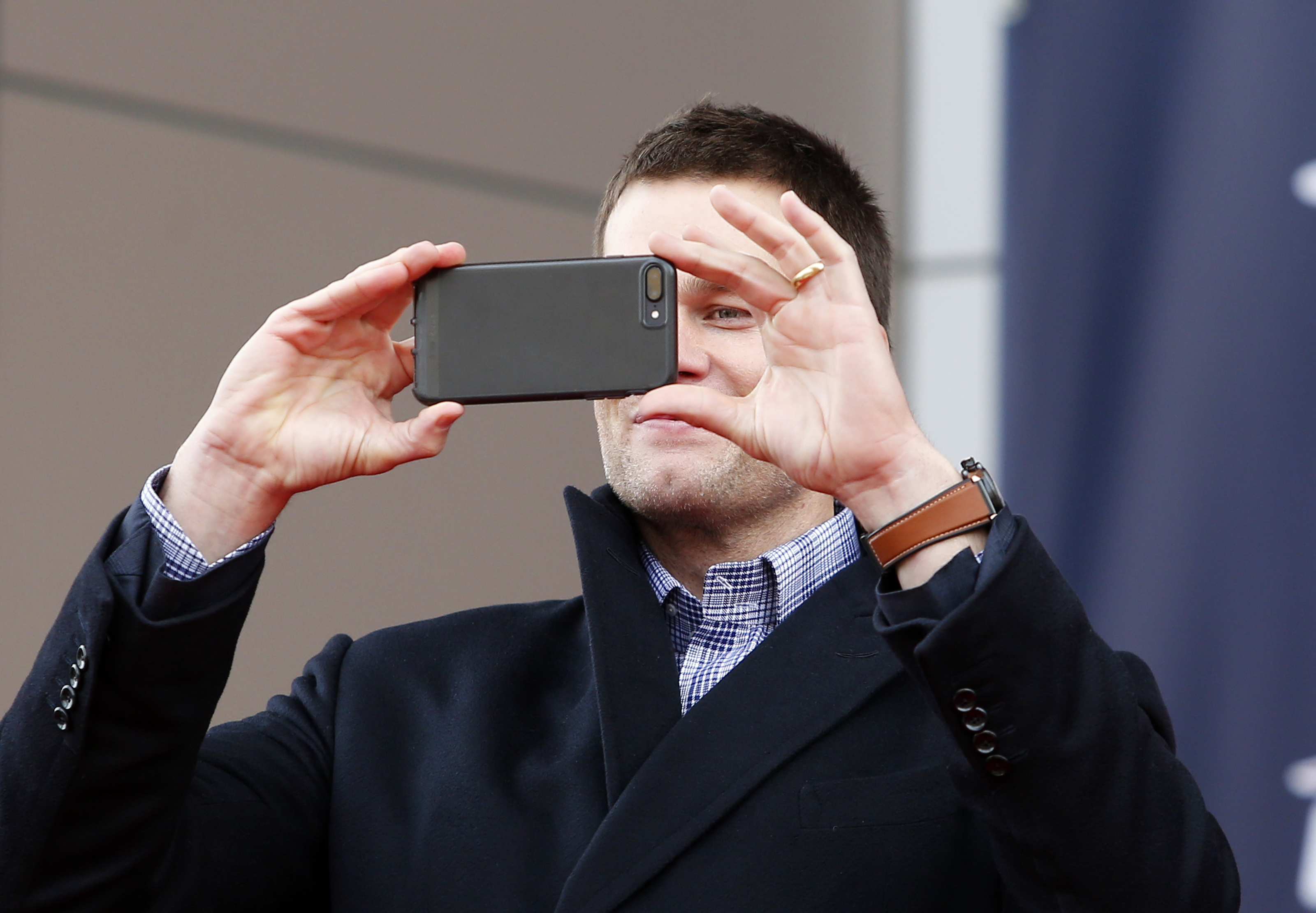 This wouldn't be the first time Brady has famously been cheap. He invests heavily in real estate, but only when he's likely to turn a profit. The Brady family owns chickens and harvest their own eggs.
Brady is likely worth around $200 million. If a new iPhone is $1,000, the quarterback could buy two thousand of them with 1% of his net worth. Maybe Brady is just used to his old phone and doesn't see the point of upgrading.
But isn't this the same Tom Brady who famously destroys his phone every year? Perhaps he's held onto the same phone since the Deflategate scandal to prove his innocence if the NFL comes knocking again. On the other hand, now that he's no longer working alongside Bill Belichick, maybe Brady won't be at the center of any scandals for a change.
The extended Brady family's finances
Brady is worth a staggering $200 million. His wife? Double that. Brady and Bundchen aren't the only ones in the family tree with plenty of cash. His sister is married to Kevin Youkilis, who earned over $50 million in salary over a successful MLB career. Success runs in the Brady family, though there's no word if the rest of his family is as famously frugal as the QB.
Is a house purchase in Brady's future?
Because Brady's future with the Buccaneers is uncertain after this year, he hasn't gone bought a home in Florida yet. For the time being, he's renting Derek Jeter's $7 million mansion. If Brady signs a contract for future seasons with Tampa Bay, he'll likely find a great deal on a mansion.
It's interesting that even though money is really no object to Brady, he still saves it wherever he can. Although, after the internet collectively dragged him for his ancient iPhone, he'll likely make upgrading a priority.