Tom Brady 'Souring' on Buccaneers HC Played a Role in His Retirement
Tom Brady finally deciding to step away from the NFL this offseason was a bit of a surprise to everyone. Sure, he was getting up there in age and was bound to retire soon. However, Brady was coming off an awe-inspiring season in which he passed for a league-leading 5,316 yards.
Had there not been a blown coverage during the NFC Divisional Round, Brady and the Tampa Bay Buccaneers may very well have come out of the NFC victorious. One can reasonably argue they would've beaten the Cincinnati Bengals as well, considering the state of their offensive line.
Having come so close to Super Bowl ring number eight, many expected Brady to suit up for one more season and play out the final year of his Buccaneers contract. However, recently revealed information adds some much-needed context to the discussion.
Tom Brady and Buccaneers HC Bruce Arians reportedly did not end on good terms
When Brady first joined Tampa Bay back in 2020, the one-two punch of him and head coach Bruce Arians was expected to be a dynamic one. Arians is known for his high aggressiveness on offense.
Brady joined the Buccaneers in the first place for their elite selection of offensive weapons. He wanted to push the ball downfield and pass for a lot of yards.
At first glance, the relationship between Brady and Arians appeared to be strong. They won a Super Bowl together in 2020 and were stuffing the stat sheets in 2021. However, according to former NFL player Rich Ohrnberger, the relationship began "souring" toward the end of the 2021 season.
"Apparently, while Arians was rehabbing the Achilles in the early mornings, offensive coordinator Byron Leftwich and Brady would work on the week's game plan. Arians would later come in and take the red pen to work they'd done. The QB and OC felt undermined. There was tension," Ohrnberger tweeted in reply to the above-embedded tweet.
Did Bruce Arians push Tom Brady to retire?
Brady turns 45 years old in August. That's enough reason to retire as is. However, it's impossible not to wonder if Arians played a role in Brady's impromptu decision to step away from the game. After all, Brady had long mentioned a personal goal of playing in the NFL at 50 years old.
If we're to take Ohrnberger by his word, it's possible that Arians' late-season micromanaging played a role in Brady stepping away from Tampa Bay this offseason.
At that stage of his NFL career, it's not hard to imagine Brady getting frustrated with being overcoached by someone who's accomplished far less than he has. If anything, Brady has significantly more knowledge about game-planning an offense than Arians does. Arians should have listened to Brady's advice like it was the gospel.
What next for the Buccaneers and TB12?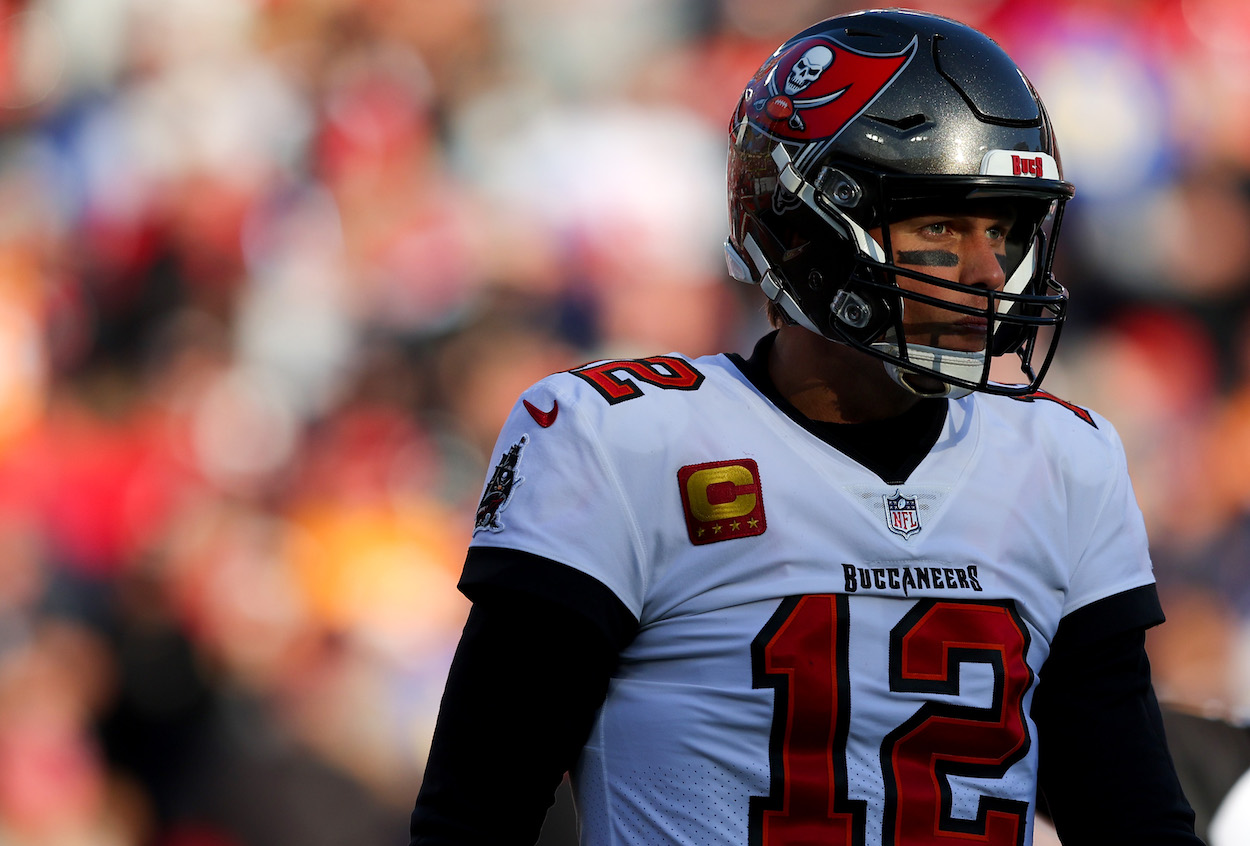 According to recent reports, the Buccaneers haven't ruled out the possibility of Brady returning to the field in 2022. However, if these reports are accurate, the odds of Brady deciding to play for Arians again feel slim.
The Buccaneers would be wise to move on from Brady and search for a replacement via the draft, free agency, or the trade market.
For Brady, if he does get the itch to suit up again but wants to avoid being coached by Arians, he'd have to convince Tampa Bay to release him. He's currently on the reserve/retired list, meaning the Bucs control his rights should he return as an active player.
Even at 45-plus years old, Brady would be one of the most valuable players in football. It's hard to imagine the Bucs giving up an asset like that for free, should Brady return to the league one day.
All stats courtesy of Pro Football Reference.
RELATED: Joe Montana Isn't Closing the Door on Tom Brady Returning to the NFL