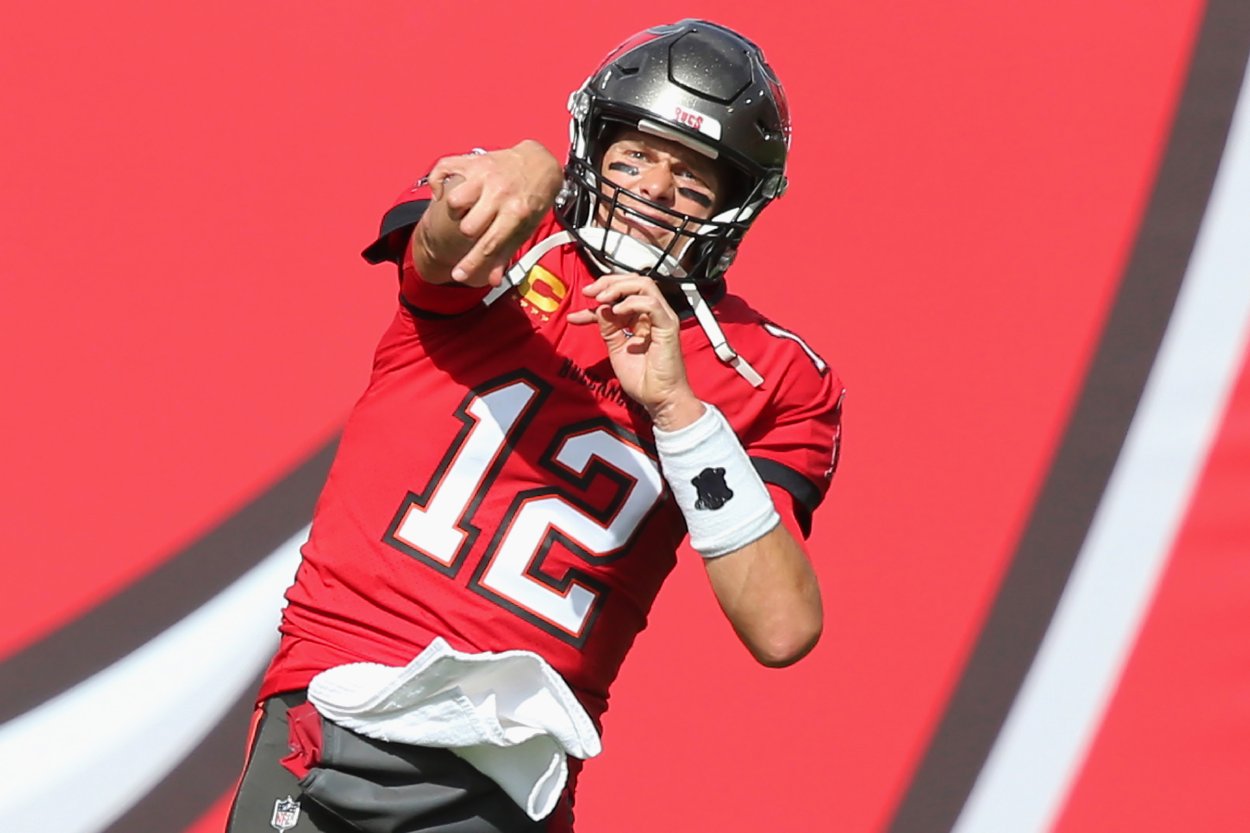 Tom Brady's Stubbornness Could Force the NFL to Make a Massive Change to Its Traditional Gameday Routine
ProFootballTalk's Mike Florio believes the NFL could change its injury report format after Tom Brady and the Tampa Bay Buccaneers kept a knee injury hidden during the 2020 season.
Tom Brady has changed the fate of countless franchises, including the New England Patriots, since he entered the NFL in 2000. Now, his stubbornness could force the NFL, much like every defense the three-time MVP has faced over the years, to make massive adjustments to its own structure.
Recent reports revealed Brady played through a severe knee injury during the 2020 NFL season. However, the Tampa Bay Buccaneers never listed their star quarterback on their injury report, which could prove problematic in the long haul.
Mike Florio suggested Tom Brady hid his injury for a competitive advantage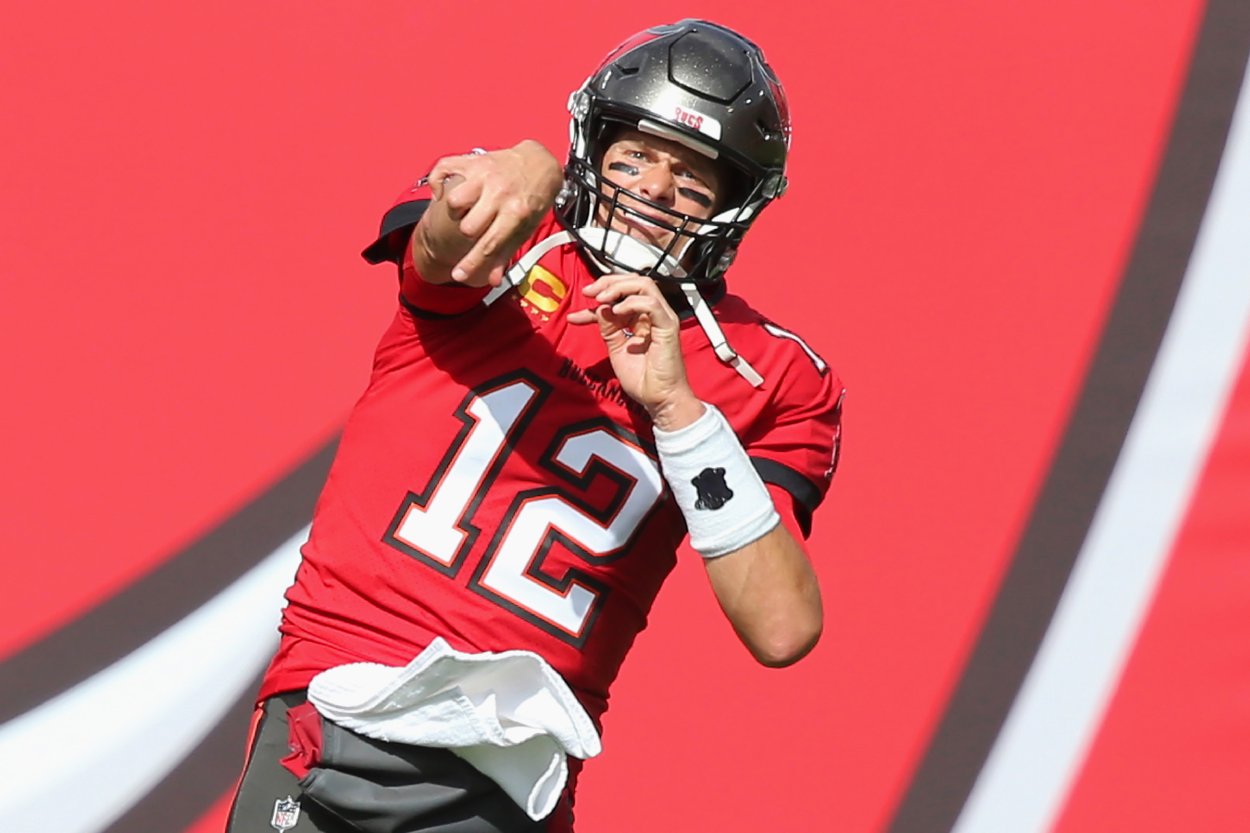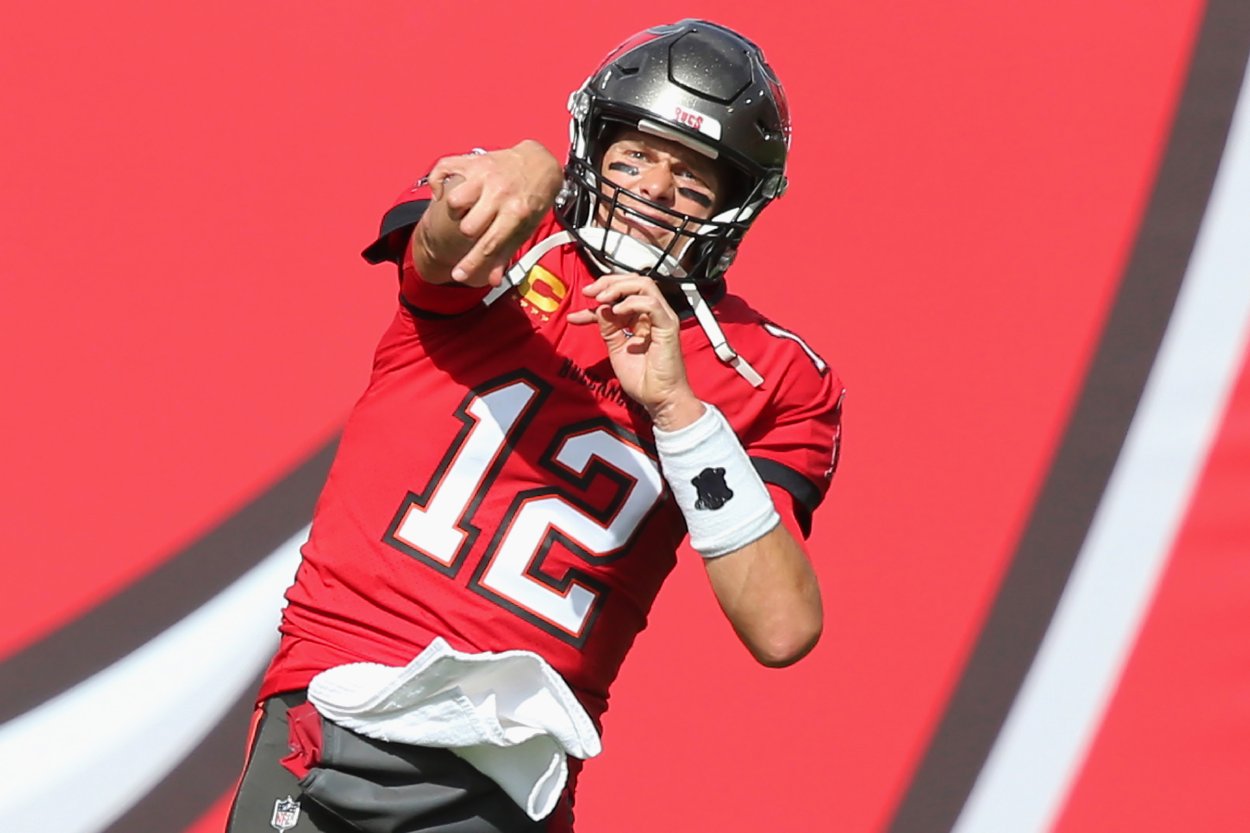 The injury report is as much a staple of the Sunday game experience at this point as chicken wings and Twitter users criticizing Joe Buck. Once we hit 90 minutes before kickoff, we have confirmation about who is active that day and who will sit.
At no point in 2020 did the Buccaneers list Brady on the injury report with a knee injury. The three-time NFL MVP is historically stubborn about his health, and he reportedly did not participate in an end-of-year physical with the Patriots after the 2019 season. 
During the July 19 episode of the PFT PM podcast, ProFootballTalk's Mike Florio — who reported Brady's apparent refusal to do his final physical with the Patriots — explained why the star quarterback might not have appeared on the injury report in 2020.
"I've heard it said when you know a guy has an ankle injury, a knee injury, a shoulder injury, whatever, 'We're going to test the injured area.' If opposing defenses knew that Tom Brady had a left knee problem, and everybody knows he had the torn ACL and MCL in 2008, they're going to test it."

Mike Florio
Florio's reasoning makes perfect sense given Brady's competitive nature. The legendary quarterback will never tip his hand about something being wrong, especially if it means giving someone an advantage.
However, the Buccaneers knowingly or unknowingly violated league protocol — and that, Florio said, could create significant issues for all parties down the line.
Florio said Brady's knee injury could force the NFL to revamp the injury report
Some of the best matchups in sports are nothing more than chess games. It was a strategic move, made either by Brady himself or the Buccaneers as a team, to not list him on the injury report.
Florio said he understood why Brady and the Buccaneers would conceal the fact that a 43-year-old quarterback had a knee injury. However, the ProFootballTalk founder added he believes teams hiding information about injuries could create serious ethical issues in the era of legalized gambling.
Florio suggested that people inside organizations who have inside information on non-publicly disclosed injuries, such as Brady's knee ailment, could leak the information for money "or other things."
"I think the league understands that, especially in an age of legalized sports wagering, if you start letting the world know that there is cheating on the injury report, that there is some level of corruption within the sport, that's what gets legislators and or prosecutors interested in maybe trying to end those practices."

Mike Florio
The end result, according to Florio, could be a modernized injury report. He said the league is aware it needs to "reimagine the entire injury reporting function" in hopes of balancing transparency with player health and safety.
The NFL needs to learn from Major League Baseball's recent changes
If the NFL does revamp the injury report in the wake of Brady's concealed knee injury, then Roger Goodell and his office may want to learn from Major League Baseball.
In 2019, Major League Baseball announced a significant change to its pregame format. MLB teams needed to submit their starting lineups to the commissioner's office 15 minutes before they were made public, which usually comes 90 minutes to two hours before the game begins.
Major League Baseball made that change to avoid "tipping" or information leaking. However, that still hasn't stopped managers from either downplaying injuries or outright lying about why some players aren't in the lineup on a given day.
The NFL should consider mandating all players participate in a biweekly physical conducted by an independent doctor. Players who refuse to under go the physical would be considered ineligible for the team's next game. All information from the physical, which likely would have revealed Brady's knee injury as early as August 2020, is then shared with the league and distributed on the injury report.
Florio is correct that the NFL needs to do something before it's too late. Expect the league to move quickly on this, whether it's in time for the 2021 season or ahead of next year, especially as more money comes in from gambling partnerships. When that happens, add that to the list of major NFL events with Brady's name attached to it.
How to get help: In the U.S., contact the National Council on Problem Gambling helpline at 1-800-522-4700.