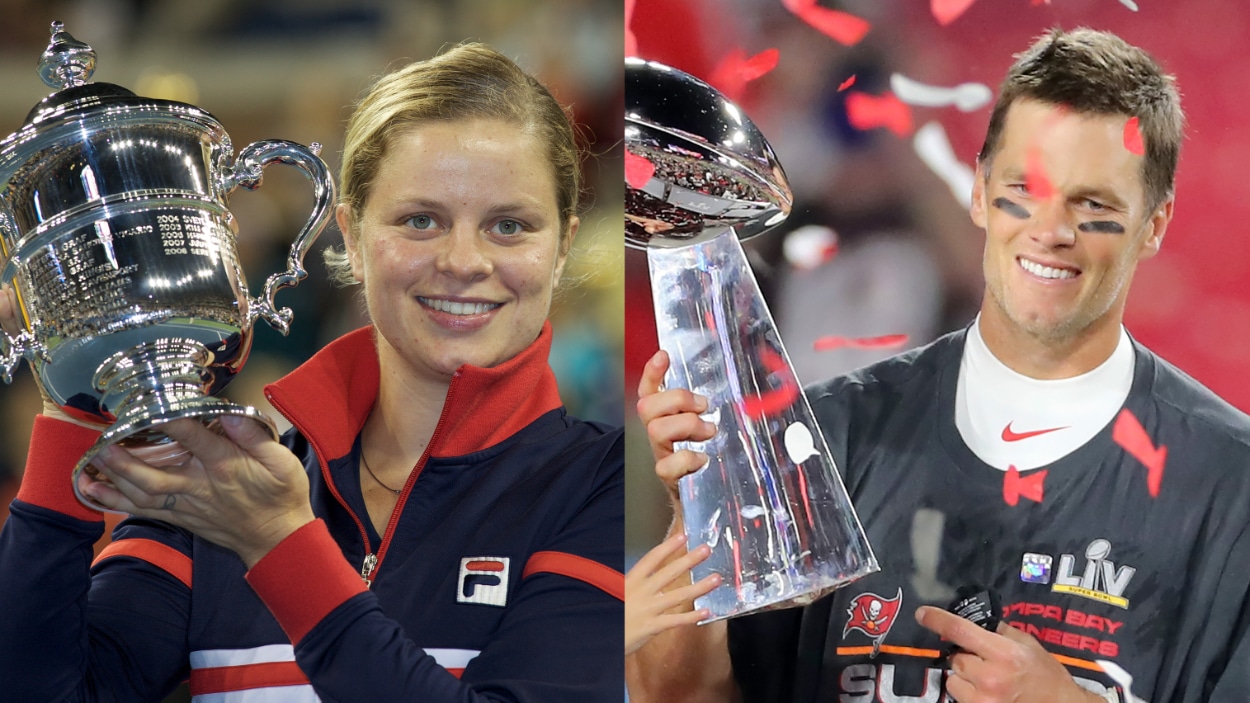 Tom Brady, Tennis Star Kim Clijsters Partnering to Buy a Pro Sports Team
Tom Brady and Kim Clijsters are joining LeBron James and others buying into a pro sports league for the fastest-growing sport in the world.
Tampa Bay Buccaneers quarterback Tom Brady is a lot of things. He's a businessman, model, pitchman, and, of course, the greatest QB of all time. The NFL GOAT is now about to add one more title to his impressive portfolio: professional sports team owner. That's because Brady is teaming up with tennis legend Kim Clijsters to become the owner of a team in one of the hottest new leagues in all of sports, Major League Pickleball.
Tom Brady and Kim Clijsters are buying a pro pickleball team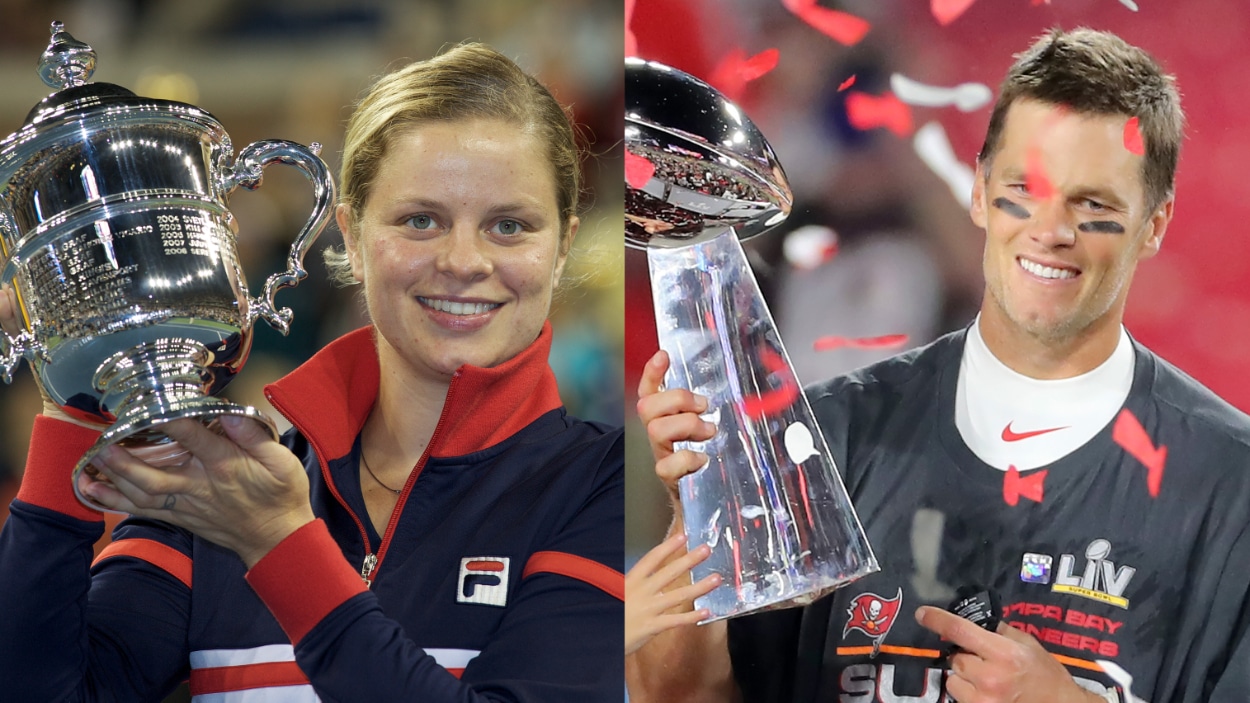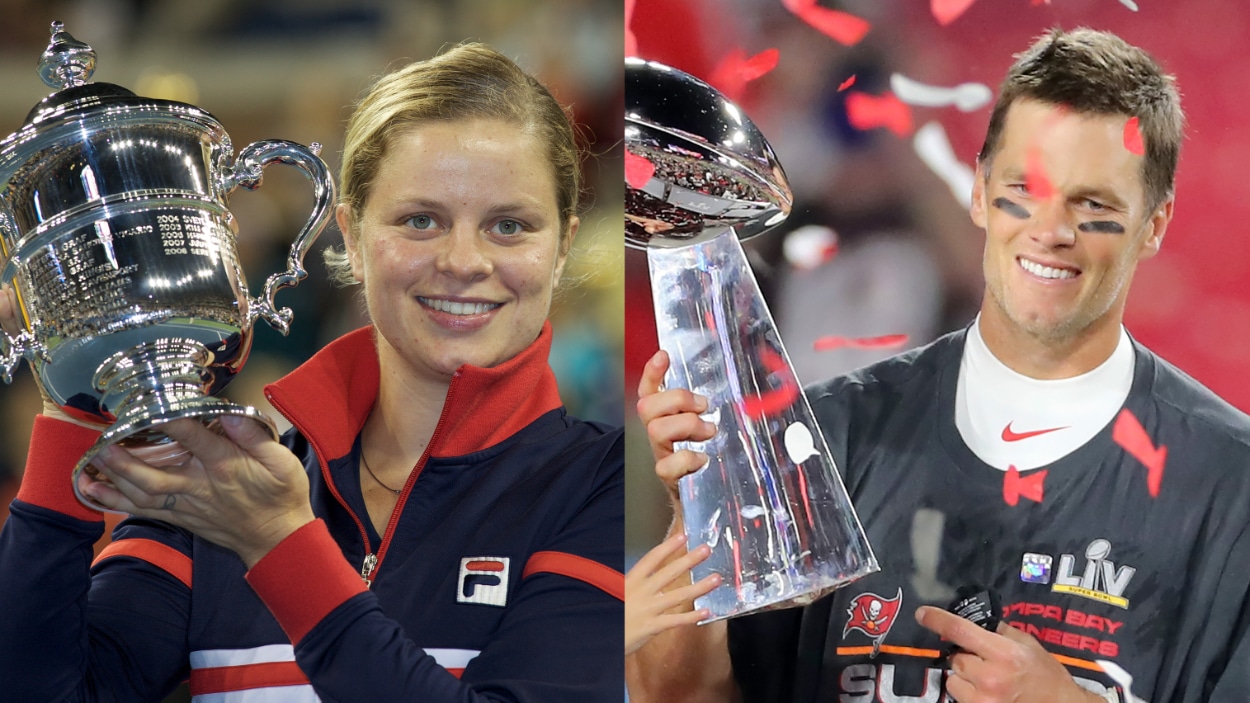 At 45 years old, Tom Brady has accomplished more than nearly anyone else in pro football history. He has 15 Pro Bowls, seven Super Bowl championships, five Super Bowl MVPs, and three NFL MVPs.
His 39-year-old business partner, Belgian tennis player Kim Clijsters, has an almost-as-impressive resume in Women's tennis. Clijsters has won the Australian Open, three U.S. Opens in singles, and a French Open and Wimbledon title in doubles. In 2003, she was ranked No. 1 in the world in both singles and doubles.
In 2022, the now-retired Clijsters is teaming up with Brady to buy an expansion team in Major League Pickleball.
The duo has other partners as well. According to Front Office Sports, the group that will purchase the franchise also includes Knighthead Capital Management co-founder Tom Wagner, film producer Matt Alvarez (known for films like Straight Outta Compton and Are We There Yet?), Wall Street bond saleswoman Callie Simpkins, and financial adviser Kaitlyn Kerr who will be the team's general manager.
Brady and Clijsters aren't exactly buying the Dallas Cowboys or New York Yankees, but MLP is an up-and-coming league in an up-and-coming sport. The last group to buy an MLP expansion team before Brady and Clijsters got involved included NBA stars LeBron James, Draymond Green, and Kevin Love.
What's the deal with Major League Pickleball
Pickleball is "a fun sport that combines many elements of tennis, badminton and ping-pong," and can be "played both indoors or outdoors on a badminton-sized court and a slightly modified tennis net," per USA Pickleball. It is played in doubles or singles, and players use a paddle (bigger than a ping-pong paddle, smaller than a racquetball racquet) and a whiffle ball-like plastic ball with holes.
Major League Pickleball was founded by Harvard-educated businessman and philanthropist Steve Kuhn and currently has 12 teams, with three men and one woman on each team. The players on these teams are an interesting mix of people. MLP players include entrepreneur and social media personality Gary Vaynerchuck, motivational speaker Dr. Brené Brown, and retired professional tennis player James Blake.
So, why is pickleball growing in popularity and attracting the attention (and money) of some of the most well-known professional athletes in the world?
The game is currently billed as the world's fastest-growing sport. In 2021, the game grew to include 4.8 million players in the U.S. on the heels of an 11.5% average annual growth rate over the past five years. Khun believes that with the way things are going, there could be 40 million players worldwide by 2030.
This year's MPL prize money is a record $319,000. Next season, the league will hand out $2 million in prizes to the players and owners.
Have thoughts on this topic? Keep the conversation rolling in our comments section below.