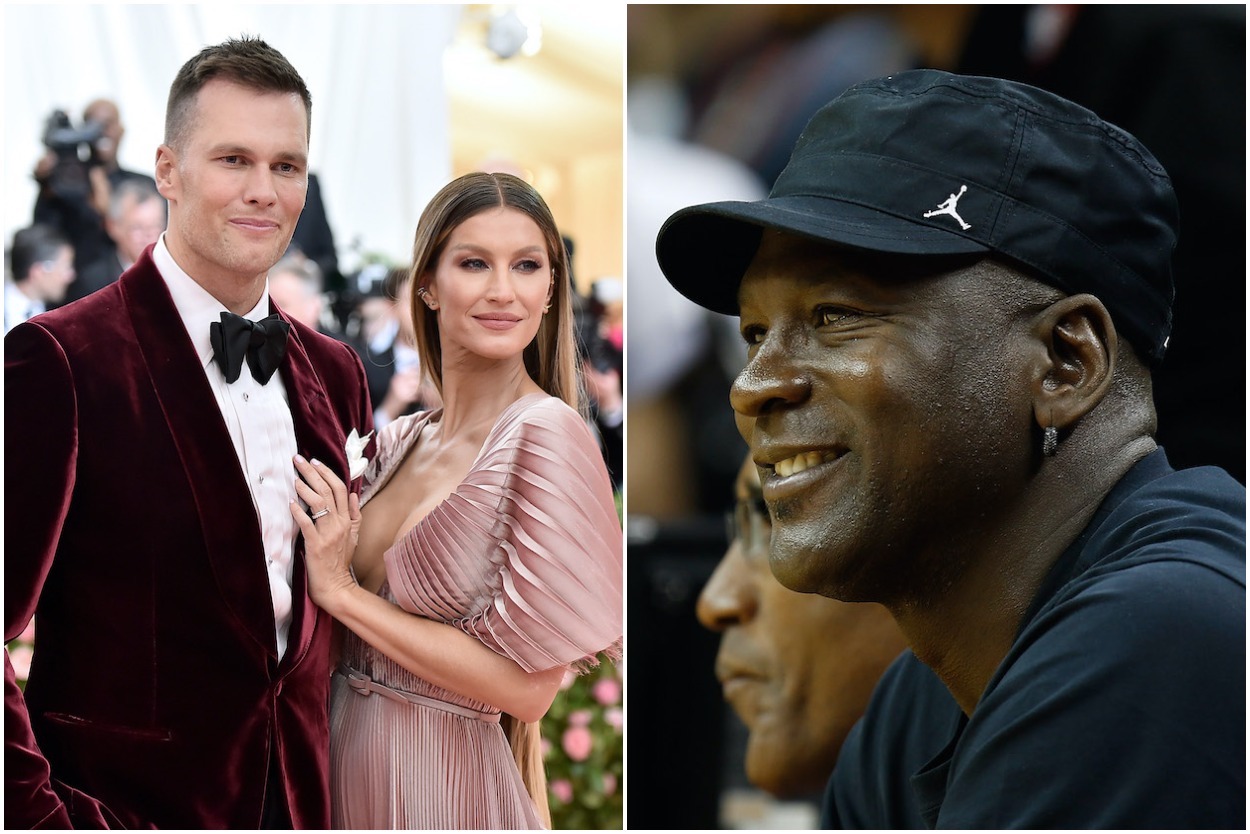 Tom Brady's Wife Gisele Bundchen and Michael Jordan Just Became $2 Billion Co-Workers
Michael Jordan has served as a special adviser for DraftKings since last September, and now Tom Brady's wife, Gisele Bunchen, is joining him.
Gisele Bundchen might be married to Tom Brady, the greatest quarterback of all time, but she evidently hasn't satisfied her hunger for GOAT.
On Wednesday, the world-famous supermodel announced she will be joining DraftKings as a special adviser, which just so happens to be the same role NBA legend Michael Jordan holds with the company. With net worths of $400 million and $1.6 billion, respectively, Bundchen and Jordan will become the most powerful co-workers in the budding sports gambling space.
Michael Jordan joined DraftKings as a special adviser in September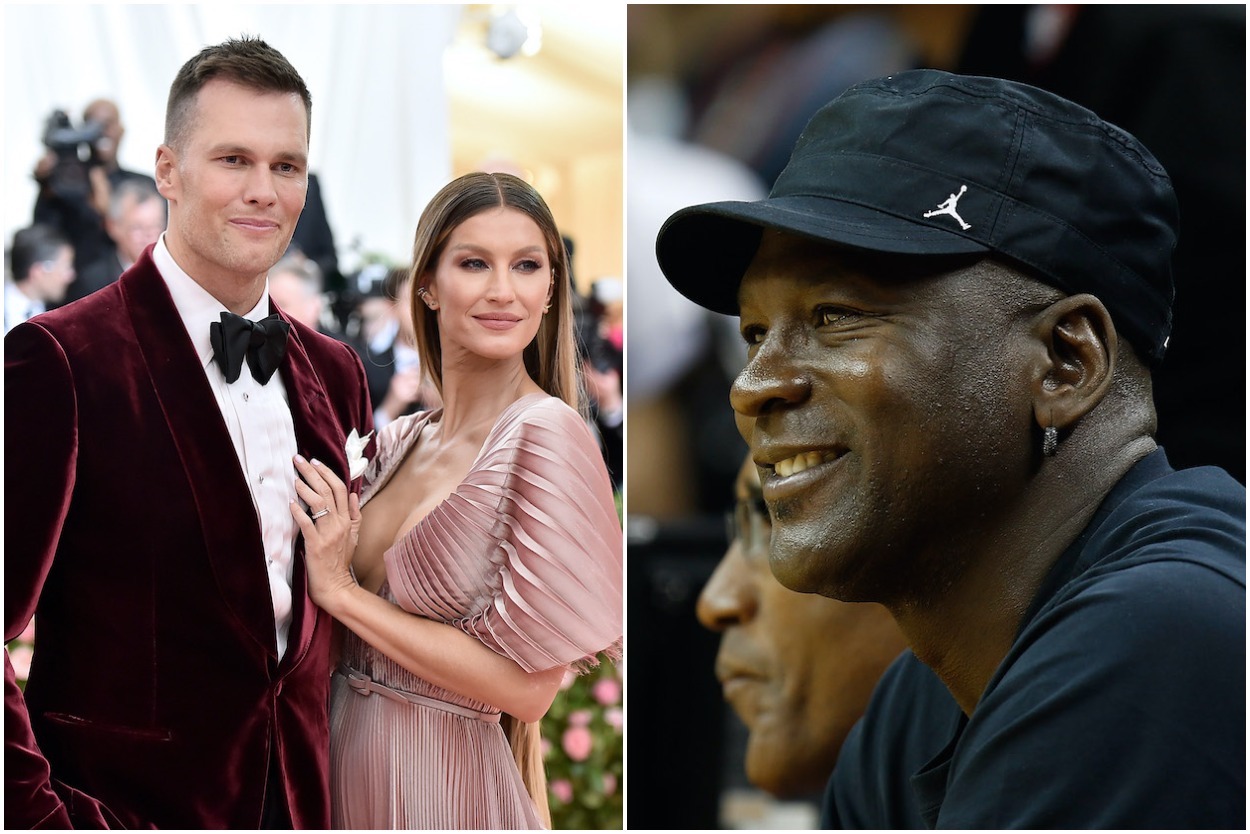 Throughout his NBA career and into retirement, Michael Jordan has always been well known as an avid gambler. From the team plane to the golf course to the casino, he likes to bet money wherever and whenever he can.
So last year, MJ decided to turn his favorite hobby into his new job. In early September, he joined DraftKings as a special adviser who provides guidance and strategic advice to the company's board of directors. In return for his services, he received an equity stake in the sports gambling and fantasy sports company.
Tom Brady's wife, Gisele Bundchen, and Michael Jordan just became $2 billion co-workers
Jordan has been working for DraftKings as a special adviser for more than seven months, and the company just welcomed another world-famous celebrity: Tom Brady's wife, Gisele Bundchen.
DraftKings announced Wednesday that Bundchen will be joining the company as a special adviser to the CEO and board of directors for environmental, social, and governance initiatives. Bundchen and Jordan are teaming up to become $2 billion co-workers. Now that's GOAT talk.
"Gisele Bundchen is a global icon who has utilized the platform she established in modeling, fashion, and entertainment, to lead and advocate for vital environmental and social causes," Jason Robins, co-founder, CEO, and Chairman of the Board of DraftKings said in a statement. "I believe that the strategic counsel and unique global perspective that Gisele brings to me and the board will be indispensable and, as evidenced by our Earth Day campaign, her impact will be immediate and far-reaching."
Bundchen and DraftKings will plant 1 million trees by 2022
DraftKings is adding Bundchen not as a fantasy football guru, but in an effort to combat global climate change and help sustain a healthy planet. In the company's release, DK and Bundchen laid out their goal of planting one million trees by Earth Day in 2022. DraftKings is already offering customers the opportunity to support the effort through charity daily fantasy sports contests and free-to-play pools.
"I look forward to working with the DraftKings board of directors in continuing to find ways to make the most positive impacts through meaningful social and environmental initiatives," Bundchen said in the press release. "It is very important for successful corporations to make the necessary shifts in ESG initiatives to truly make a difference on a global level. In today's world, in my opinion, it isn't enough for companies to just be successful financially. Companies have to be successful in ALL areas, including social impact and sustainability initiatives that impact the future for all of us around the world."