Tom Brady's Catholic Upbringing Affects His Game More Than He Thinks
It's funny that Tom Brady ended up playing 20 years of his career in the Boston area. Given the heavily Irish-Catholic makeup of the region, the San Mateo, California native managed to fit in. He, too, grew up Catholic. That said, Brady doesn't particularly wear it on his sleeve.
Now that he's in Tampa Bay, the question about his religious background doesn't come up as often. But there's reason to believe Brady's Catholic upbringing affects his game more than even he's willing to admit.
Tom Brady's grit transformed him into a Hall of Fame-worthy QB
Brady wasn't supposed to be the QB he became. He turned down an MLB draft pick in 1995, according to ESPN, and fretted that he might've made the wrong decision. As a backup QB at the University of Michigan, he had to fight for playing time. When the New England Patriots picked him 199th overall, it was with major misgivings over his rough showing at the NFL combine.
It was a refusal to fail, a willingness to develop mentally to cover his physical shortcomings, that propelled Brady to become the living legend we know him as today. So where did that drive come from? How did it result in nine Super Bowl appearances and six rings to show for it?
Tom Brady's Catholic upbringing affects his approach to football
In an interview on the Armchair Expert podcast, Brady unwittingly drew a direct line between his family's Catholic faith and his own success in the NFL. Co-host Monica Padman asked Brady where his drive comes from, and whether his upbringing had anything to do with it.
"I think in my career I've been in the same place for a long time, let's say in Boston. People weren't getting fired every year there because I was doing my job," Brady said. "I didn't ever want to be a reason why something caused other people pain."
It's an indelible trait that Brady picked up from his deeply religious mother, Galynn. "My mom takes on everybody's […] pain, everybody's strife, everybody's heartache, she's just always the one taking it," Brady explained. "I'd say there's a part of my mom that I'm probably more like her where I take that on. And I just want peace."
Is Brady still a practicing Catholic?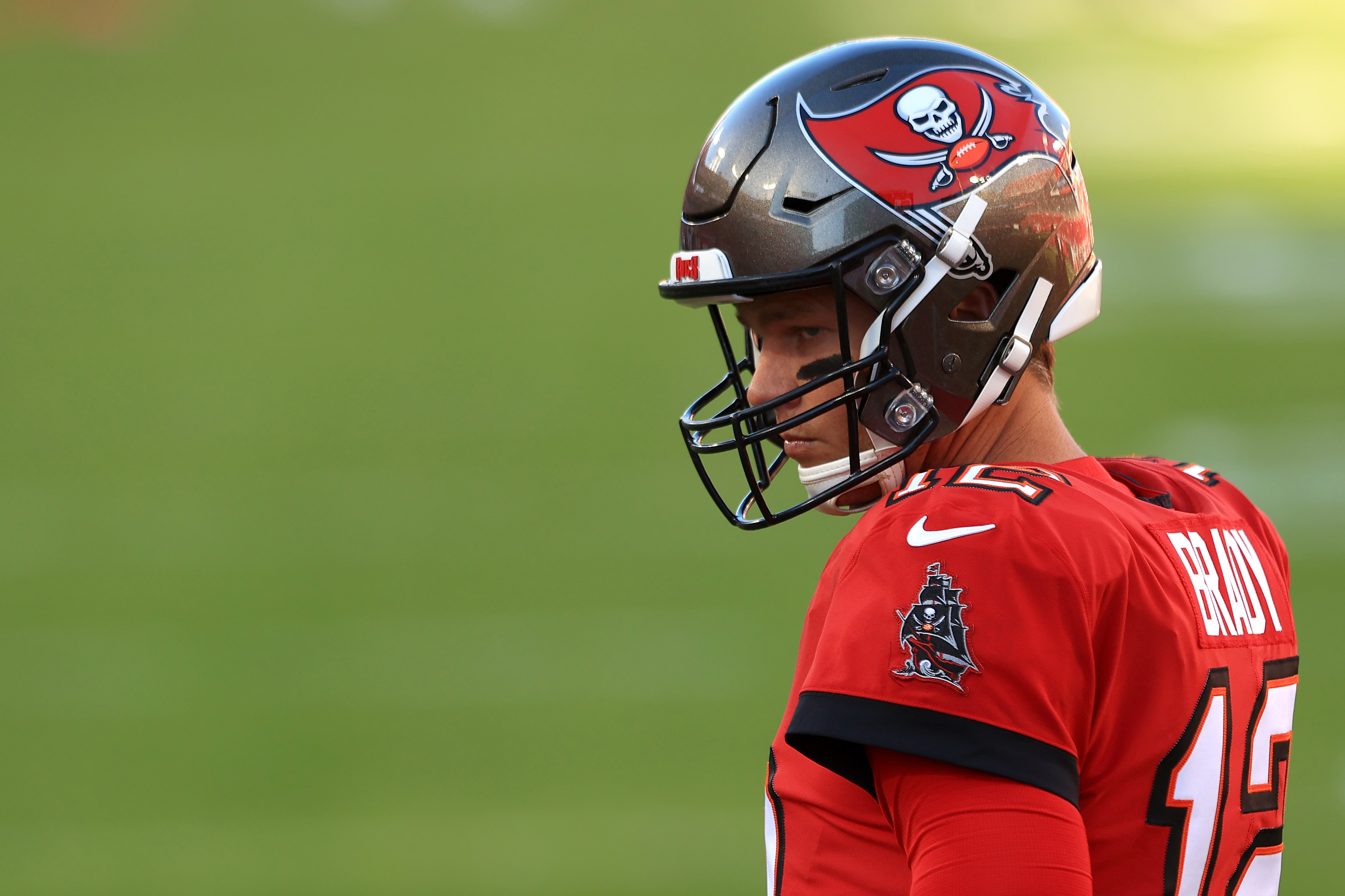 It's clear that Galynn's Catholic-inspired approach to life had a profound effect on Brady. But other than responding to direct questions about his religion, like on Armchair Expert, he rarely appears as overtly religious. Vogue reports that one of the few times Brady's religious background was apparent was during his wedding ceremony with Gisele Bündchen.
That's not an uncommon stance for many Americans. It sticks out in the NFL, however, where many players are comfortable expressing their spiritual beliefs openly. There are quite a few players for whom a "Hail Mary" means more than a wild last-second touchdown pass.
Former Baltimore Ravens player Matt Burke, current Indianapolis Colts QB Philip Rivers, and none other than Brett Favre are all outspoken Catholics, as Epicpew reports. Several of the top coaches of all time wore their Catholicism on their sleeves, including Tom Coughlin, Jack Del Rio, and the great Vince Lombardi.
Retired Carolina Panthers linebacker Luke Kuechly is one of the more memorable Catholics in recent memory. He regularly spoke about his faith during post-game pressers, and during any interviews he could. In the Catholic News Herald, he spoke directly about his faith. He was regularly seen leading prayers during his time with the Panthers. Brady isn't quite as dedicated to the faith, but he clearly lives a life heavily inspired by it.