Tom Brady's Dad Was Going to Be a Priest Until He Got in Trouble for Listening to the World Series
Tom Brady credits his parents with shaping him into the man he is today. They put in the effort to keep Brady focused, ensuring he had the chance to excel in both baseball and football. When Brady's asked about his mom and dad, he gets visibly emotional every time. Athletics were important in the Brady household. His two sisters were so successful in softball and soccer that Brady took a bit of a back seat in terms of the local press.
Now that he's a guaranteed Hall of Fame-level quarterback, it's hard to remember that Brady's path to the NFL led him to a tenuous crossroads — one that mirrors an experience his dad went through.
Tom Brady had other options before choosing the NFL
It's almost impossible to sift through Brady's past and square it with the obvious NFL success he later became. His path to a career in professional sports was filled with choices that showed he wasn't completely confident that he could make it. He stuck to both baseball and football, not sure which he had the most aptitude for.
After proving himself as a solid catcher in high school, he was drafted in 1995 by the Montreal Expos. The 503rd overall pick left him unsure if he really was meant to play baseball at all. Weighing his options, he decided to go to college instead.
Even a scholarship offer at the University of Michigan didn't give him the confidence he needed. He struggled to get playing time for much of his run. As Mashable reports, he interned at Merrill Lynch, to make sure he was prepared for a potential life outside of sports.
Wrapping up his run at Michigan didn't leave things any clearer. Brady was not seen as a top prospect. He fared poorly at the NFL combine, shaking confidence further. That the New England Patriots chose him 199th overall, wasn't a surprise to most NFL scouts.
How Tom Brady's dad's career followed a similar path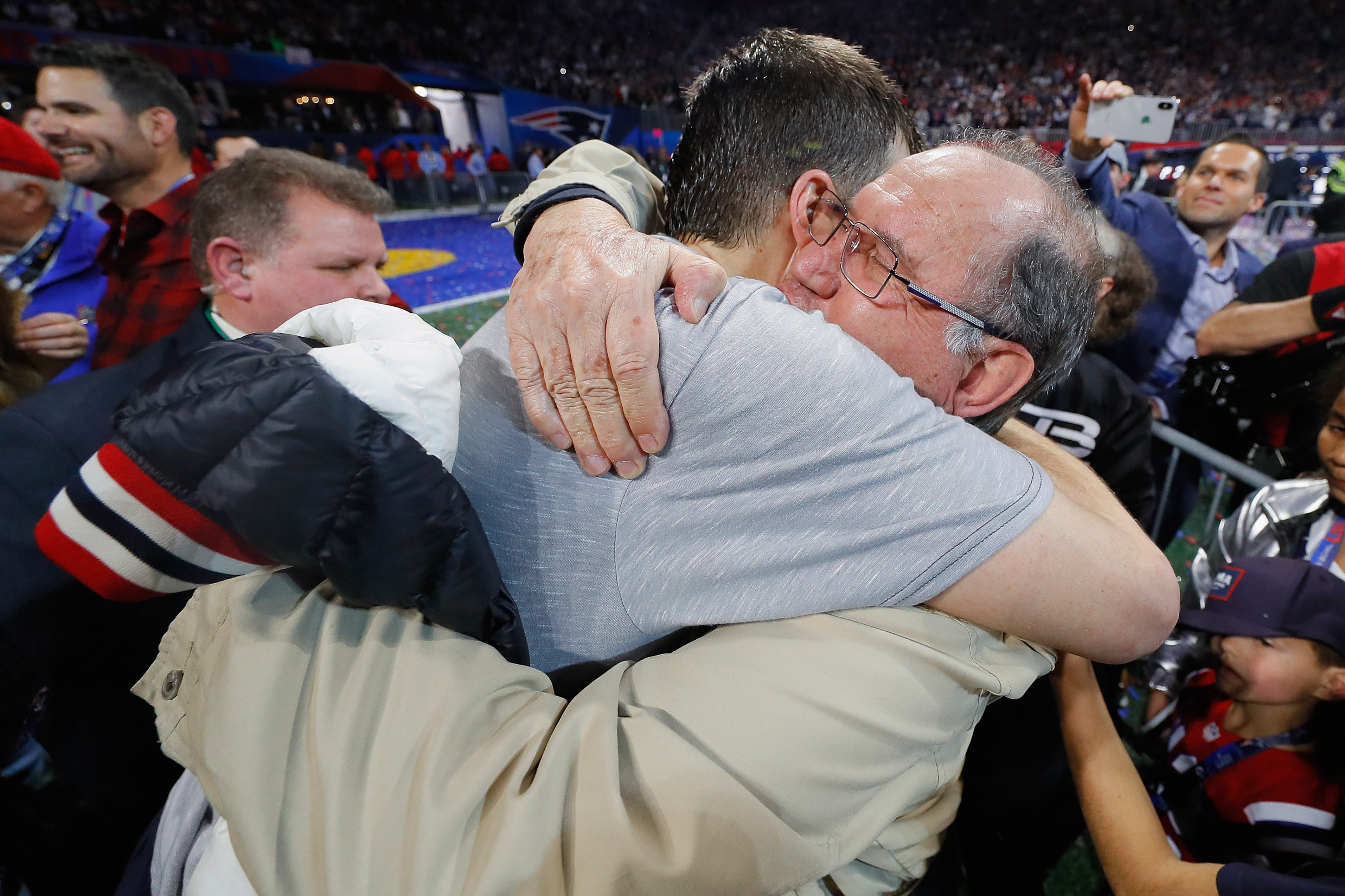 Brady's life experience up to that point wasn't something unfamiliar to his family. His own father faced a similar situation, down to deciding whether to follow up on an MLB draft pick. On the Armchair Expert podcast, Brady recently re-treaded this period of Tom Brady Sr.'s life.
"My dad was drafted to be a professional baseball player by the Phillies, ended up wanting to be a priest," Brady said. Brady Sr. had long been torn between these two paths in his life. But the pull of sports, seemingly impossible for the Brady family to ignore, still intervened.
"[My father's] friend, his bunkmate was listening to a transistor radio of a baseball game, World Series game, and got caught by one of the priests and got in a lot of trouble," Brady continued. "And then he realized he wanted to have a wife and have kids." According to Heavy, Brady Sr. switched gears to a life where having a family — and watching the World Series freely — was possible. He got into the insurance business instead.
Brady's parents are still pushing their son to succeed today
Brady's parents are still a major part of his life today. He regularly consults his father for career support and advice. Brady Sr. even once called out the distinct possibility that even two decades of time in New England wouldn't guarantee his son would finish his career there. Clearly, the man understands the business of football.
Brady's mother, Galynn, is a regular presence at Brady's games. That was only interrupted in 2016 and 2017. As Today reports, she battled a breast cancer diagnosis during that time. Brady says his mother's situation drove him to work even harder, to allow her to focus on herself rather than worrying about her son. She won that battle, and today works to raise awareness for breast cancer charities.