Tom Brady's Famous Brother-In-Law Has Always Had His Back
Tom Brady is without a doubt the most accomplished NFL quarterback of his generation. He's also one of the most famous figures in the world of sports today. As a result, die-hard football fans tend to soak up every last bit of information about Brady that they can — everything from the details of his love life, to his latest diet, to his favorite movies and TV shows.
Yet one thing that many people don't know about Brady is that his brother-in-law is also a famous sports star: Kevin Youkilis. Youkilis spent 10 years playing in the MLB, mostly for the Boston Red Sox. He's also always been a huge supporter of Brady.
Tom Brady's NFL career
The New England Patriots selected Brady in the sixth round of the 2000 NFL Draft, using the 199th pick to snag the criminally overlooked quarterback prospect. Brady took over as the starting QB in his second season, compiling an 11-3-0 record in 14 starts. That year he also threw 264 completions for 2,843 yards, with a completion rate of 63.9%.
Amazingly, Brady maintained almost that exact same degree of precision over the course of the following 18 seasons. He currently has a career completion rate of 63.8 — good for 16th best on the all-time list. Brady soon proved himself a winning player in other ways as well, leading the Patriots to a 2002 Super Bowl victory in just his second season.
Further Super Bowl victories followed in 2004, 2005, 2015, 2017, and 2019. Brady's six Super Bowl wins are the most all-time by any quarterback, two ahead of both Joe Montana and Terry Bradshaw.
Meanwhile, Brady also racked up four MVP awards, in the 2002, 2004, 2015, and 2017 seasons. Brady is also NFL's all-time leader in regular season wins — a mark he set way back in 2017.
Kevin Youkilis' MLB career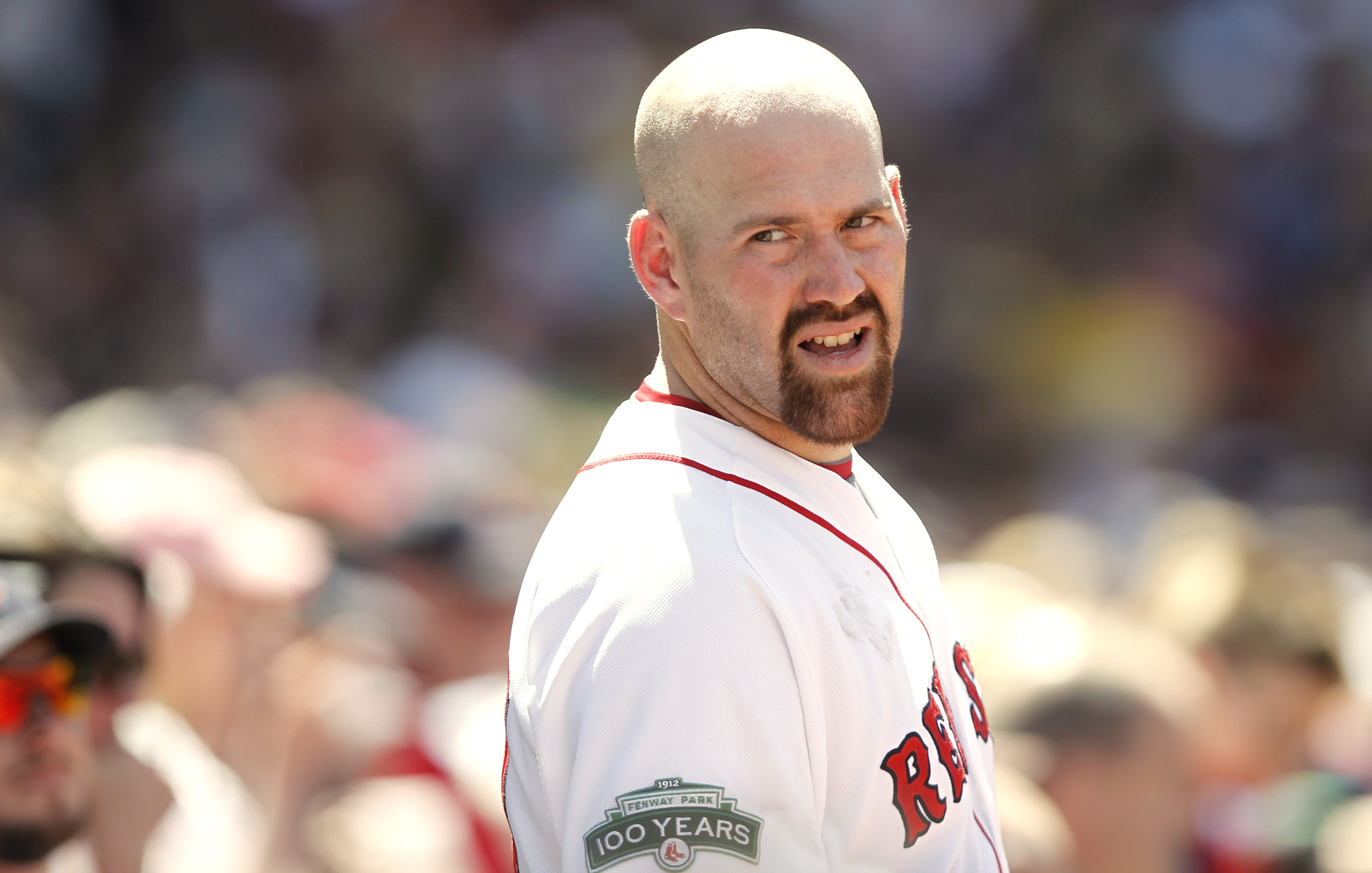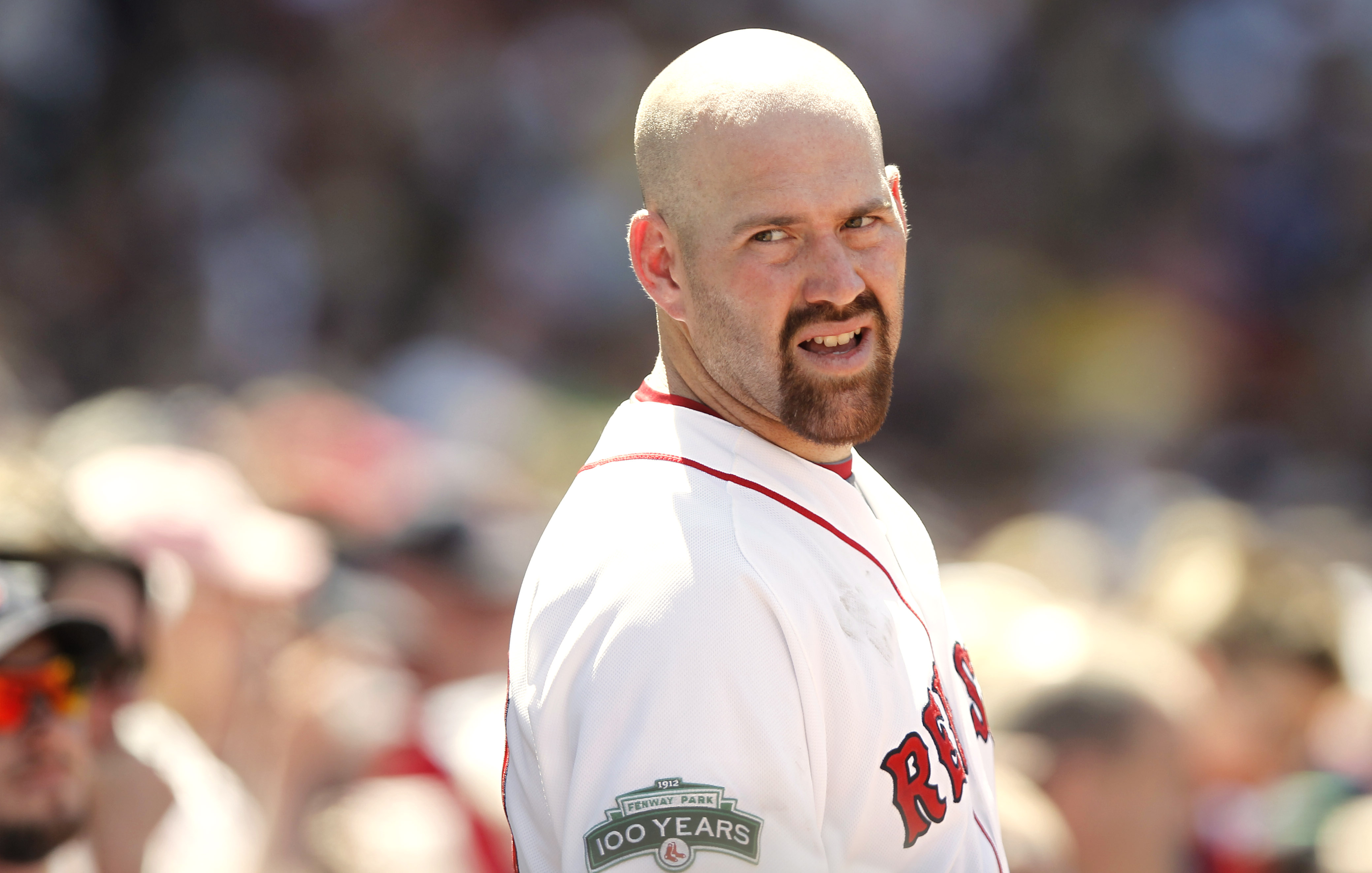 Like Tom Brady, Youkilis was also a late-round draft pick. The Red Sox selected him in the eighth round of the 2001 MLB Draft, using the 243rd pick to snag Youkilis.
He spent his first three seasons toiling in the minor leagues, before finally getting called up to the big leagues in 2004. He bounced back and forth during both the 2004 and 2005 seasons, before finally earning a full-time position with the Red Sox in 2006.
Over the course of his 10-year career, Youkilis batted .281, with 150 home runs, 618 RBIs, and 1,053 hits. At first glance, those numbers might appear somewhat underwhelming. Yet Youkilis played a key role as a defensive anchor at both third and first base. He was a vital part of the Red Sox World Series wins in 2004 and 2007.
Youkilis earned respect as one of the most patient hitters in the league, as well as his ability to draw walks. He earned three All-Star selections in 2008, 2009, and 2011. He also won a Gold Glove Award in 2007, and the AL Hank Aaron Award in 2008. Statistically, his best season came in 2008, when he hit .312 with 29 home runs and 115 RBIs.
The relationship between Tom Brady and Kevin Youkilis
Even at his best, Youkilis can't hold a candle to the level of stardom that Brady has achieved. Yet Youkilis, who married Brady's sister Julie in 2012, hasn't let envy taint his relationship with his superstar brother-in-law. On the contrary, Youkilis has publicly come to Brady's defense on a number of occasions.
In 2017, analysts and media members had been continually hammering Brady about his concussion history. Brady had testily replied that that was none of their business, drawing even more criticism from certain ESPN commentators. Youkilis was quick to defend Brady, Tweeting about how it odd it was that all of a sudden ESPN was pretending to care about Brady's well-being.
Then in 2018, Youkilis made some comments defending Brady's decision not to attend the Patriots' voluntary OTAs. "I haven't even watched football yet," Youkilis said to NBC. "It's too early, right? To worry about football? I guess here in New England it's always a topic of conversation."
In that case, he was clearly poking fun at the reporters who were quick to assume that Brady's absence indicated a lack of commitment.
All stats courtesy of Pro Football Reference and Baseball Reference