Tom Brady's Super Bowl Wins and Other Insane Records That No One Will Break
Football records are always fascinating. Some of them are broken every year, and others stay on the books without anyone ever getting close to them. For consideration, we are doing records for people that actually play the game. Check out these insane NFL records that will probably never be broken.
1.  Super Bowl wins: Tom Brady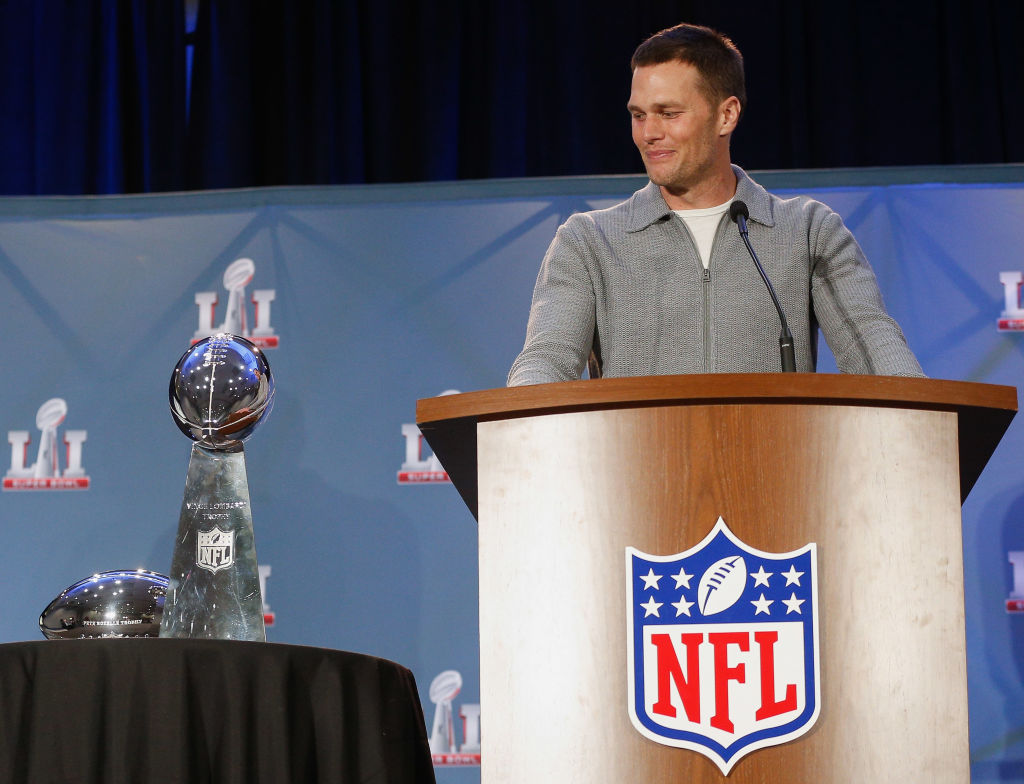 Tom Brady is going to go down in history as one of the greatest quarterbacks of all time. He has won five Super Bowl rings so far, and still has gas in the tank. Other people have won that many rings, but no one has done it with the same team or while still on the field. His coach, Bill Belichick, has seven: two with the Giants and five with the Patriots.
Next: Imagine getting sacked that many times.
2. Seven sacks in one game: Derrick Thomas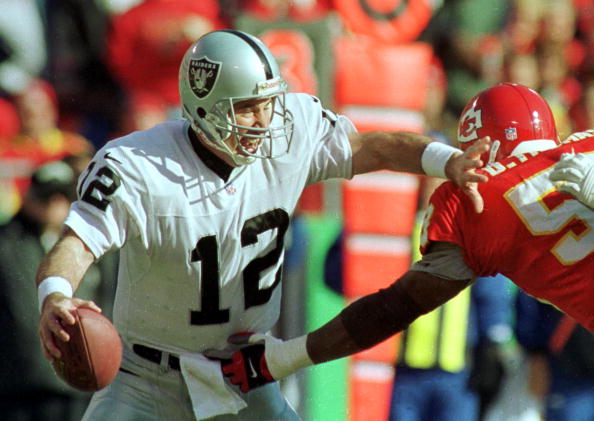 Imagine having an offensive line that just can't protect you. Well, that is what Dave Krieg had for one game in 1990. Krieg was sacked by Kansas City's Derrick Thomas seven times. This record has stood for more than 25 years.
Only three people have come close to breaking it. Osi Umenyiora had six sacks in a game against the Eagles in 2007. Aldon Smith came within a sack and a half against the Bears in 2012. Even Thomas himself came close in 1998 against the Raiders with six sacks.
All that being said, sacks have only been tracked by the NFL since 1982. There is a legend out there of Norman Willey getting 17 sacks in one game in 1952, but that's obviously an unconfirmed rumor at best.
Next: You won't believe how many catches he made.
3. Most receptions in one season: Marvin Harrison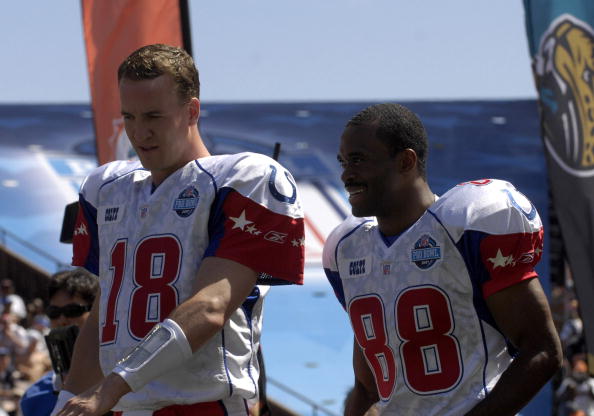 We've all been tracking our fantasy football players all season long, and watching their number of receptions per game adamantly. But have you ever wondered who has had the most of all time in one season? That honor goes to the great Marvin Harrison of the Indianapolis Colts in 2002. During that season, Harrison garnered 143 receptions. The closest anyone has come to beating that record was Antonio Brown and Julio Jones in 2015, with 136 receptions.
Next: Losing all your games in one season is one thing, but this brings losing to a new level.
4. Longest losing streak in the NFL: Tampa Bay Buccanneers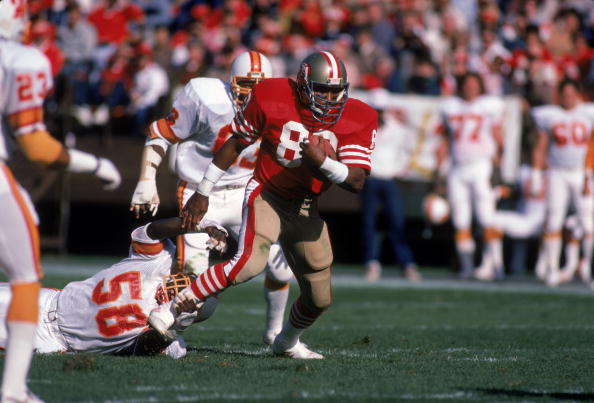 In 1976, the newly expanded NFL team, the Tampa Bay Buccaneers, came into the fold. Let's just say they did not have the best start to their franchise. The Bucs lost every game that season. Not only did they lose those games, they lost 12 more games in a row the very next season. They went on an unbeaten losing streak that the NFL has not seen since. Hey, you have to win at something.
Next: The longest starting streak in the NFL.
5. Started at quarterback in 297 straight games: Brett Favre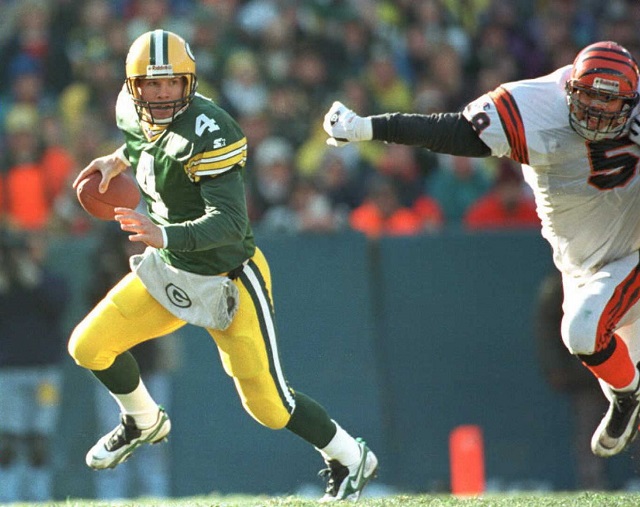 When it comes to starting in games, Brett Favre is the king. He filled in for Don Majkowski in 1992, and never stopped playing for 16 seasons. To put that into perspective, Eli Manning had a streak of 210 consecutive starts at quarterback up until this last season. Now he has to start all over again, although it's safe to say Eli will likely not play long enough in the NFL to beat Brett Favre's record now.
Next: This guy holds most of the records for his position.
6. Pretty much every receiving record you can think of: Jerry Rice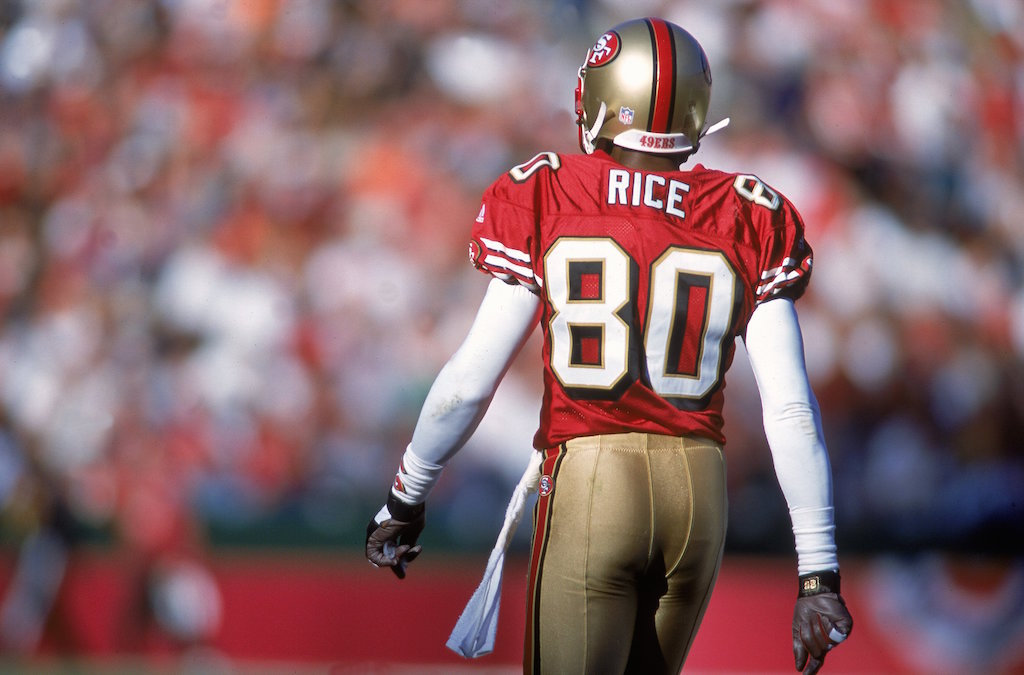 Over 21 seasons in the NFL, Jerry Rice proved himself to be the standalone greatest receiver of all time. He holds so many records, it's impossible to list them all on one page. So, here are just a few of his most notable records. He has the most receiving yards in a career (22,895 yards), the most touchdowns (197), the most 1,000 yard seasons (14), and the most receptions (1,549).
For another receiver to come along and beat that, you'd have to play at an elite level for at least as many seasons as Jerry Rice did. The average career length for an NFL player, in general, is 3.3 years. For some perspective: The closest active player to Rice's career receiving record is 34-year-old Larry Fitzgerald, who would need to average just over 1,000 yards a season over the next seven years. 
Next: Only seven people have made it close to this record.
7.  The untouchable 2,105 rushing yards season: Eric Dickerson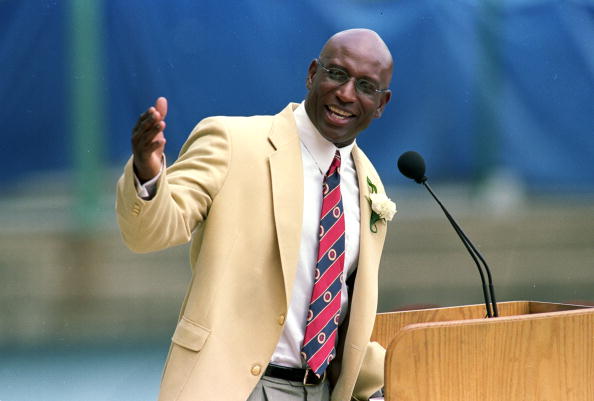 Back in 1983, Eric Dickerson rushed for a total of 2,105 yards, setting the all-time record for a single season. Only seven other players have even been able to break the 2,000-yard benchmark in a single season. Adrian Peterson came the closest to breaking it, with 2,097 yards in the 2012 season.
Next: I bet you're wondering who has the most rushing yards in their career. Don't worry, I got you.
8. All-time leading rusher in the NFL: Emmitt Smith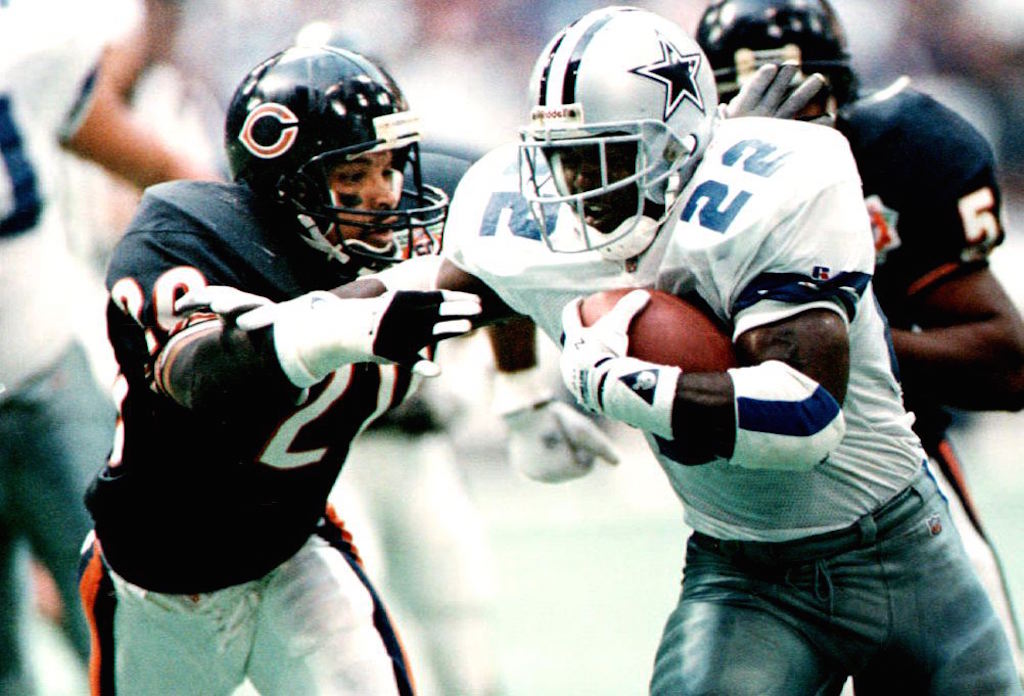 On top of having the most touchdowns in his career (164), Emmitt Smith also holds the most career rushing yards in the NFL. In his career, he rushed for a total of 18,355 yards. Walter Payton is second on that list with 16,726 yards. This isn't going to be a record broken by anyone, anytime soon. The next closest active player is Frank Gore at 14,026, who would need to average 1,082 yards over his next four seasons, all while in the prime years of decline for a running back.
Next: No one is even close to this record.
9. Most career interceptions: Paul Krause
We see Paul Krause's record of 81 career interceptions standing the test of time. The next closest player in recent memory was Charles Woodson of the Oakland Raiders, who finished with 65 career interceptions. Woodson hung up his cleats at the end of 2015, and no current player is anywhere close to challenging this record.
Next: Tom Brady could retire today and still hold this record forever.
10. Most playoff wins by a starting quarterback: Tom Brady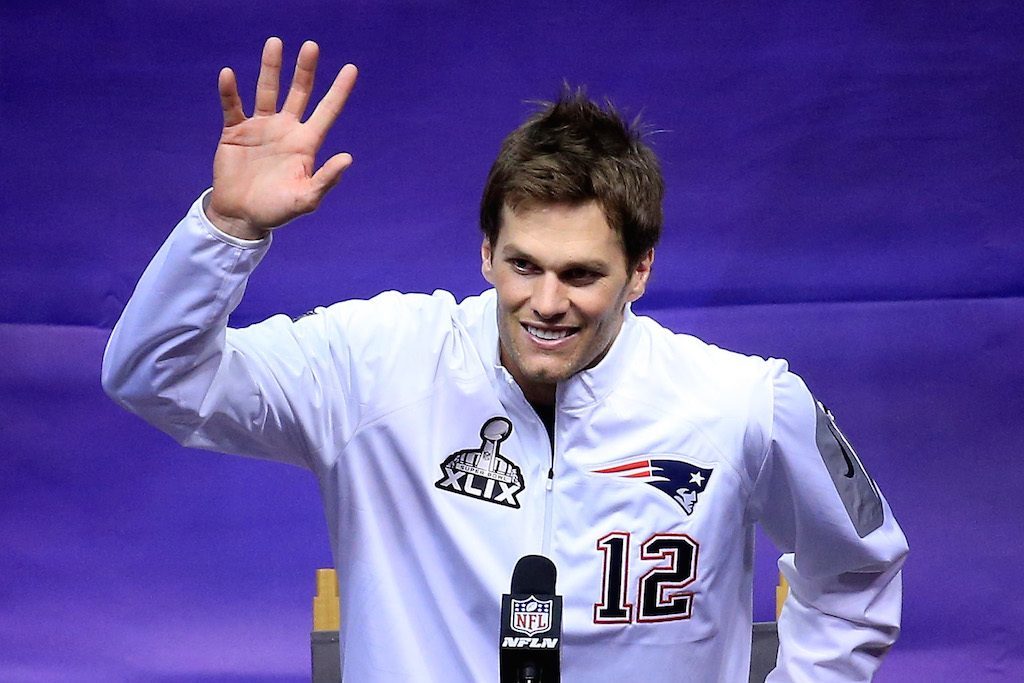 If Tom Brady truly plays as long as he said he is planning to, he will completely re-write the NFL record book. Regardless of how long he plays, there will likely never be another quarterback who eclipses the five-time Super Bowl champion's playoff win total of 27 — even if he retired today. And we fully expect him to put this record further out of reach over the next couple of seasons. The next closest is Joe Montana at 16 total playoff wins.
Additional reporting by Jimmie Kaylor.