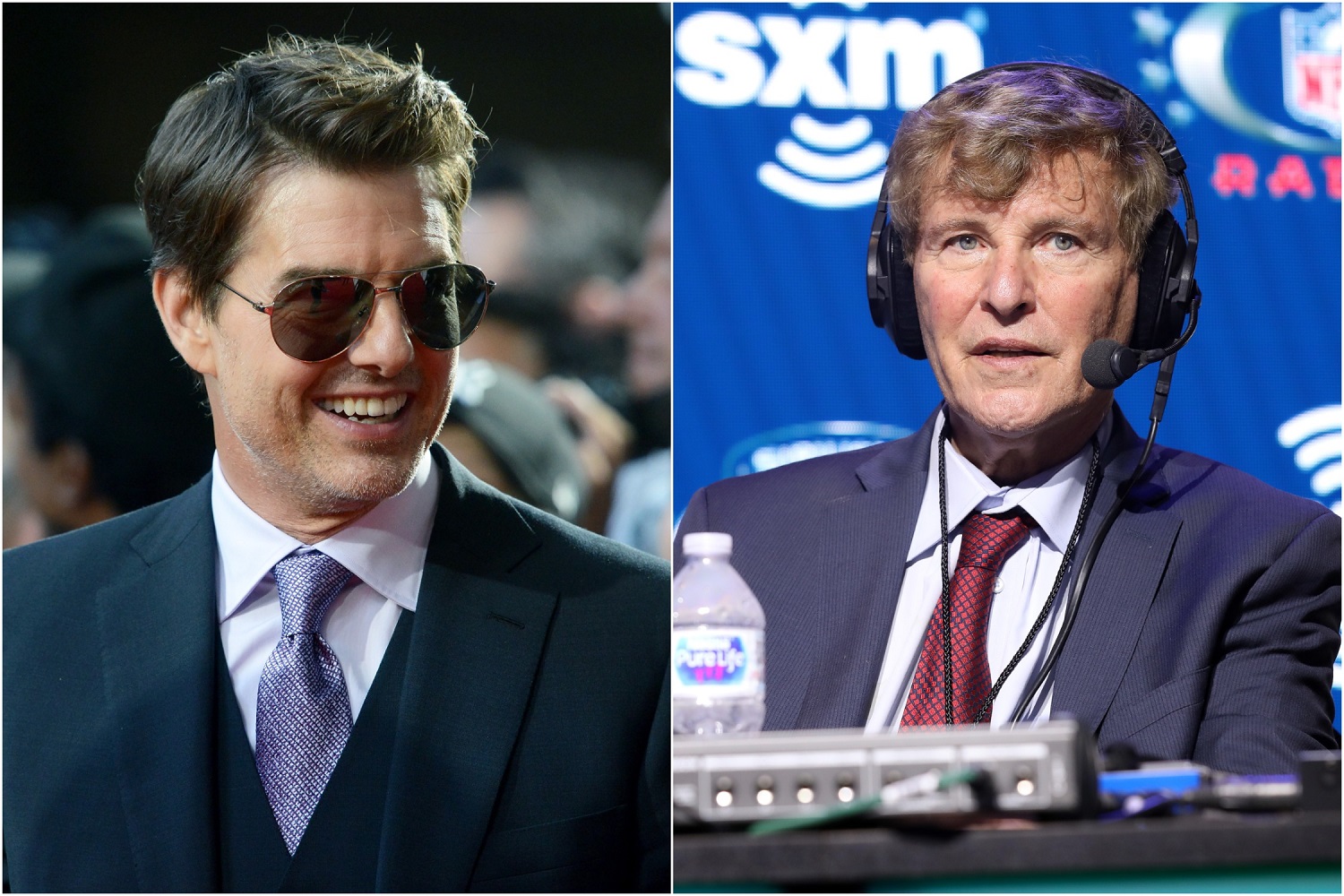 Tom Cruise's Character in 'Jerry Maguire' Was Based on a Big-Name NFL Agent
Tom Cruise's character in 'Jerry Maguire' is loosely modeled after agent Leigh Steinberg, who worked on the hit Hollywood movie as a consultant.
If you'll forgive the pun, Tom Cruise made nearly All the Right Moves for more than a decade, beginning with the 1983 movie about a football prodigy looking to college football as his escape from a rust-belt steel mill town. Ten or so major hits later, Cruise starred in Jerry Maguire, another sports movie. It's one that premiered 25 years ago this week and owes a debt to Leigh Steinberg, one of the best-known and most successful agents in football history.
'Jerry Maguire' continued an incredible run for actor Tom Cruise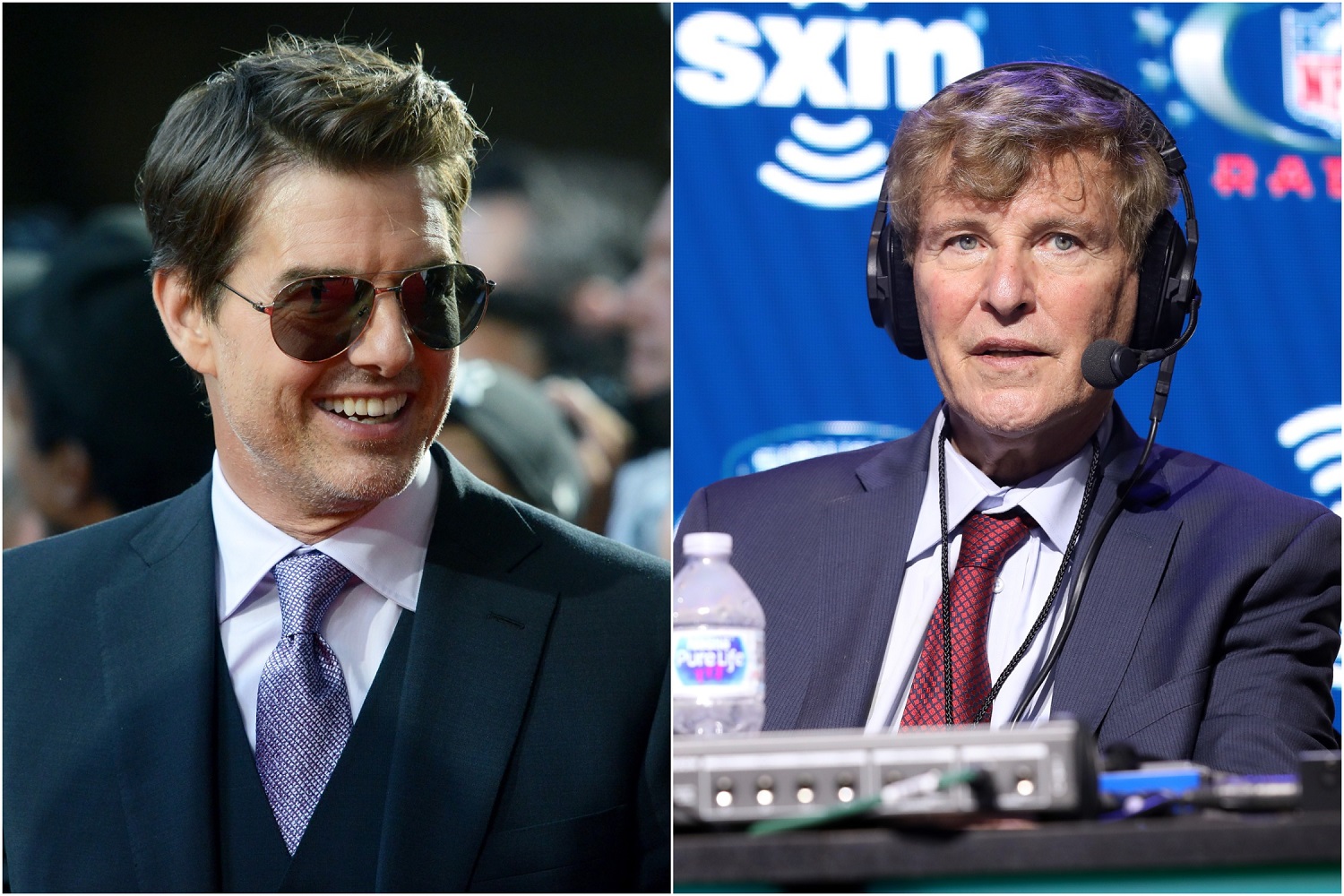 The lack of Academy Awards honors doesn't detract from the fact that Tom Cruise has appeared in some of Hollywood's biggest hits and played numerous memorable characters along the way, beginning with Risky Business and All the Right Moves in 1983. Top Gun, The Color of Money, and Rain Man followed soon afterward. Throw in Days of Thunder, A Few Good Men, and The Firm, and Cruise earned a well-deserved mulligan for Cocktail.
Cruise's 1996 releases included the first installment of the Mission Impossible franchise and a sports movie that the producers marketed brilliantly. Targeted commercials and other promotions led women to believe Jerry Maguire was a love story between Cruise and Renee Zellweger. Meanwhile, the campaign aimed at men focused on Cuba Gooding Jr. playing a wide receiver who puts his next contract negotiation in the hands of a character that NFL agent Leigh Steinberg helped screenwriter Cameron Crowe bring to life.
The formula worked. The movie scored five Oscar nominations, though Cruise lost out on the best actor nod, and grossed triple its $50 million budget domestically.
Leigh Steinberg brought a wealth of knowledge to 'Jerry Maguire'
Though beset by personal and financial problems at various junctures of his career, Leigh Steinberg leveraged his law degree from Cal-Berkeley in 1973 into a legendary career as a sports agent focused primarily on football players and boxers. Steinberg has represented a record eight No. 1 overall picks in NFL drafts, and his speakers' bureau biography credits him with negotiating $4 billion in contracts.
Steinberg's clients have included quarterbacks Troy Aikman and Steve Young, and boxers Oscar De La Hoya and Lennox Lewis. The producers of Jerry Maguire recruited Steinberg as a consultant and even gave him a cameo. In true agent fashion, he arranged a walk-on role for Aikman in the movie. Another of the agent's clients, former San Francisco 49ers player Tim McDonald, is credited with coining Gooding Jr.'s iconic "Show me the money" line.
According to Moviefone.com, Steinberg turned down the slightly meatier role of agent Jerry Maguire's brother because he didn't want to look like a villain. "To this day, I may be the only actor who ever talked his way out of a scene with Tom Cruise," he said.
More facts about the Tom Cruise hit movie
Tom Cruise earned a best actor nomination for his portrayal of fictional agent Jerry Maguire, modeled after Leigh Steinberg, but lost out to Geoffrey Rush of Shine. However, co-star Cuba Gooding Jr. won the best supporting actor for his work as Arizona Cardinals receiver Rod Tidwell. Among the nominees he beat out were William H. Macy (Fargo), Edward Norton (Primal Fear), and James Woods (Ghosts of Mississippi).
A few additional tidbits to note on the 25th anniversary of Jerry Maguire's release:  
Paula Abdul choreographed Gooding Jr.'s end zone celebration.
The 27-page mission statement that Cruise's character wrote, leading to his firing, exists. Cameron Crowe wrote it and posted it online. Alice in Chains frontman Jerry Cantrell portrayed the clerk at the store who printed the copies.
Moviefone.com reported that Rebook spent $1.5 million to have its shoes featured in a commercial by Gooding's character that was supposed to appear in the movie. It was cut from the theatrical version of Jerry Maguire but added back into the made-for-TV edit as part of a settlement with the studio.
With the Cardinals sitting at 10-2 entering their Monday Night Football game against the Los Angeles Rams, the time might be right to rent the movie and enjoy.
Like Sportscasting on Facebook. Follow us on Twitter @sportscasting19.