Tom Jackson Overcame the Death of a Daughter While Becoming an Award-Winning Broadcaster on ESPN
Tom Jackson was an excellent linebacker for the Denver Broncos. He is mostly known for his ESPN career, though, as he has become an award-winning broadcaster. Jackson has not had an easy road during his broadcasting career, though. In fact, Jackson has had to deal with the loss of a daughter during his successful TV career.
Tom Jackson was an excellent linebacker on the Denver Broncos
RELATED: Chris Berman Struggled to Cope With the Tragic Death of His Wife
After having a successful college career at Louisville, Jackson went to the Broncos in the fourth round of the 1973 NFL draft. He then ultimately became a legend for the Broncos. 
Jackson ultimately played for the Broncos from 1973 through 1986, playing in 191 total games with the team. He ultimately made three consecutive Pro Bowl appearances from 1977 through 1979. Jackson was also a First-Team All-Pro selection twice, according to the Broncos' team site. 
He helped lead the Broncos to a lot of success as a team too. This included six trips to the playoffs and two trips to the Super Bowl.
"When I came to Denver we had never had a winning season," Jackson said, according to the Broncos' team site "But it was obvious to me that we had some outstanding players on that team. We started to build, adding more talent every year, and the Broncos really took off."
Jackson ultimately held the franchise record for most seasons played with the team (14). His 191 games played were also a team record. John Elway, however, later broke both of those records, according to Jackson's bio on ESPN Press Room. Jackson finished his career with 20 career interceptions, and he later became the 14th player in franchise history to be inducted into the team's Ring of Fame.
"I kind of wore my emotion all the time on my sleeve," Jackson said, according to the Broncos' team site. "When I was so emotional as a player, it was just a natural part of my game, and the emotion that I brought to the game was the same emotion that I have always brought to every other phase of my life."
He later became a legend on ESPN
RELATED: ESPN's Max Kellerman Continues to Fight His Way to the Top After His Brother's Tragic Death
Before joining ESPN, Jackson was a co-host for Broncos Beat — a weekly show on KCNC-TV in Denver — as well as a post-game show on KUSA-TV, according to ESPN Press Room. He then joined ESPN in 1987.
Alongside Chris Berman, Jackson worked on Sunday NFL Countdown from 1987 through 2015. The show ultimately earned several Emmy awards. Berman and Jackson also hosted NFL PrimeTime from 1987 through 2005, which was cable TV's highest-rated studio show, according to ESPN Press Room.
His work ended up being recognized by the Pro Football Hall of Fame in 2015 as he received the Pete Rozelle Radio-Television Award. After 29 years, Jackson retired in August 2016. He, however, returned to broadcasting in 2019 as he and Berman were back on NFL PrimeTime, which aired on ESPN+.
Jackson has had to overcome the loss of a daughter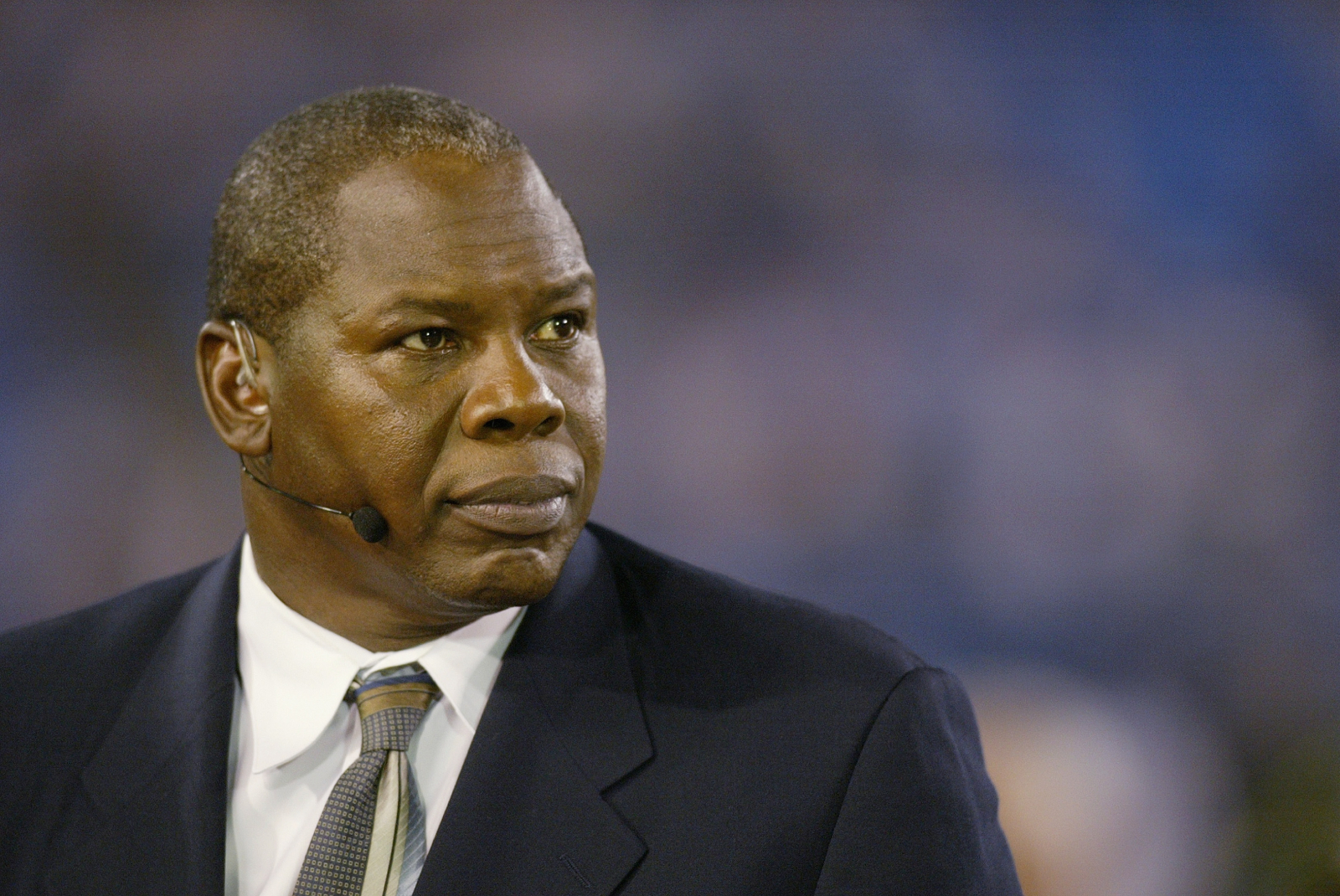 RELATED: ESPN Pays Mike Greenberg Over $6 Million a Year Which Has Resulted in His Huge Net Worth
What makes Jackson's achievements even more incredible is that he has become so successful while also overcoming the loss of a daughter.
According to an article by the Associated Press in 1997, Jackson's nine-year-old daughter, Andrea Jackson, was injured in a head-on collision. She then later died after being removed from life support, a decision that he had to reportedly make.
"She was hurt really bad,″ Jackson said in an interview with KUSA-TV, according to AP. "I choose to believe she is in peace and she is happy and contented." 
The driver of a minivan also reportedly died when it burst into flames after crossing a median and colliding with a truck, according to AP. The driver of the truck was reportedly not hurt in the accident but was cut while rescuing children. Andrea was reportedly one of three children injured in the accident.
Tom Jackson was a legendary football player and later became an award-winning broadcaster. His career in television deserves a ton of respect when considering what he has had to go through while becoming one of the best NFL analysts on ESPN.