Toni Kukoc Is Worth a Lot of Money After Winning Titles With Michael Jordan and the Bulls
We were all introduced to Chicago Bulls legend Toni Kukoc on "The Last Dance" on Sunday. Kukoc was not on the Bulls for all of their championships with Michael Jordan, but he was there for the second three-peat. After winning three titles with the Bulls, and finding success on three other teams, Kukoc has ultimately racked up a massive net worth. 
Toni Kukoc played a significant role in the Bulls' second three-peat
Before coming to the Chicago Bulls, Toni Kukoc had a great career in Europe. He was ultimately a three-time Euroleague champion, a four-time European Player of the Year, an Olympic medalist, and a FIBA World Championship MVP, according to Bulls.com.
The Bulls selected Kukoc in the second round of the 1990 NBA draft. He did not play for the Bulls until 1993-94, though. That was, however, the season that Michael Jordan tried to play baseball. It was also one year after the Bulls won their third championship in a row. Jordan ultimately returned to the Bulls toward the end 1994-95 season. Kukoc, however, played well in his first couple of seasons with the Bulls. He averaged 10.9 points per game and four rebounds in his first season, and 15.7 points per game to go with 5.4 rebounds and 4.6 assists in his second season.
During the next three seasons, Kukoc was then a decent scorer on the Bulls' three-straight championship-winning teams. He scored over 13 points per game each season from 1995-96 through 1997-98, and he also averaged four rebounds or more each of those seasons. 
Jordan did not play for the Bulls after the 1997-98 season. The 1998-99 season was the best of Kukoc's career statistically. He scored 18.8 points per game for the Bulls that season to go with seven rebounds and 5.3 assists. 
Kukoc found some success on other teams
In February 2000, the Bulls traded Kukoc to the Philadelphia 76ers, according to the LA Times. He then played for the 76ers for part of that season and part of the 2000-01 season. Kukoc continued to find success too. He averaged 9.8 points per game in 80 overall games for the 76ers. Kukoc then went to the Atlanta Hawks during the 2000-01 season.
Kukoc played with the Hawks through 2001-02, averaging 12.1 points per game in 76 total games. He then finished his career with the Milwaukee Bucks. Kukoc ultimately played with the Bucks from 2002-03 through 2005-06 and averaged 7.7 points per game in those four seasons. He never won a championship again after leaving the Bulls. Kukoc retired in 2006, according to Bulls.com. 
In 13 seasons in the NBA, Kukoc averaged 11.6 points per game, 4.2 rebounds, and 3.7 assists. He was a three-time NBA champion, he earned 1993-94 All-Rookie honors, and was the 1995-96 Sixth Man of the Year. 
Having an excellent net worth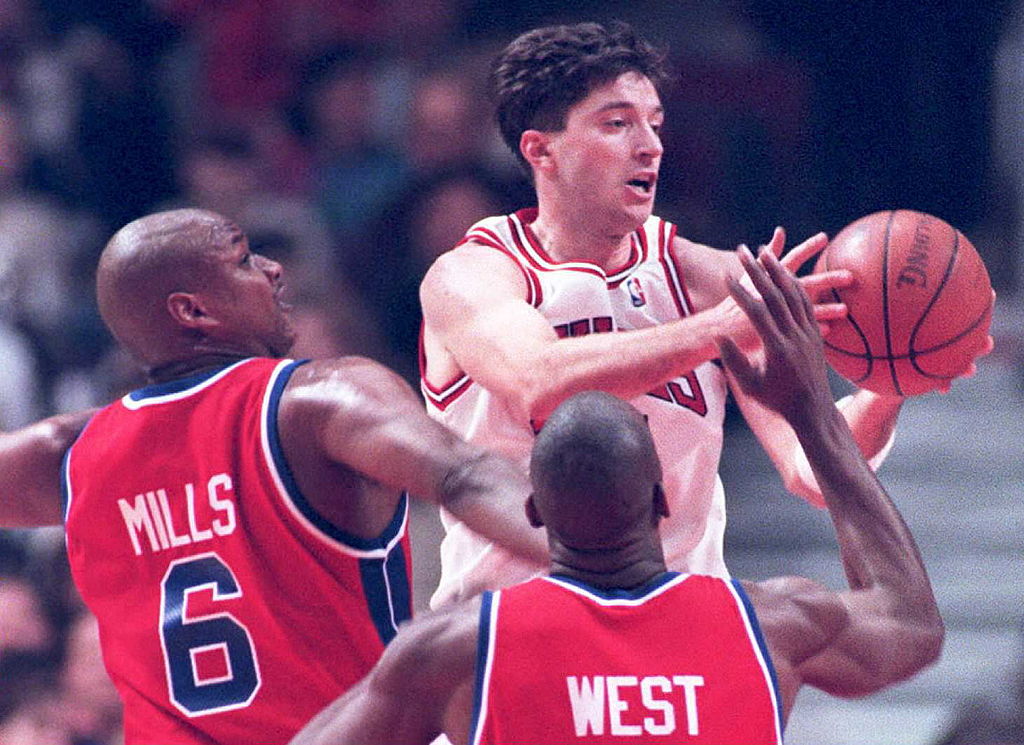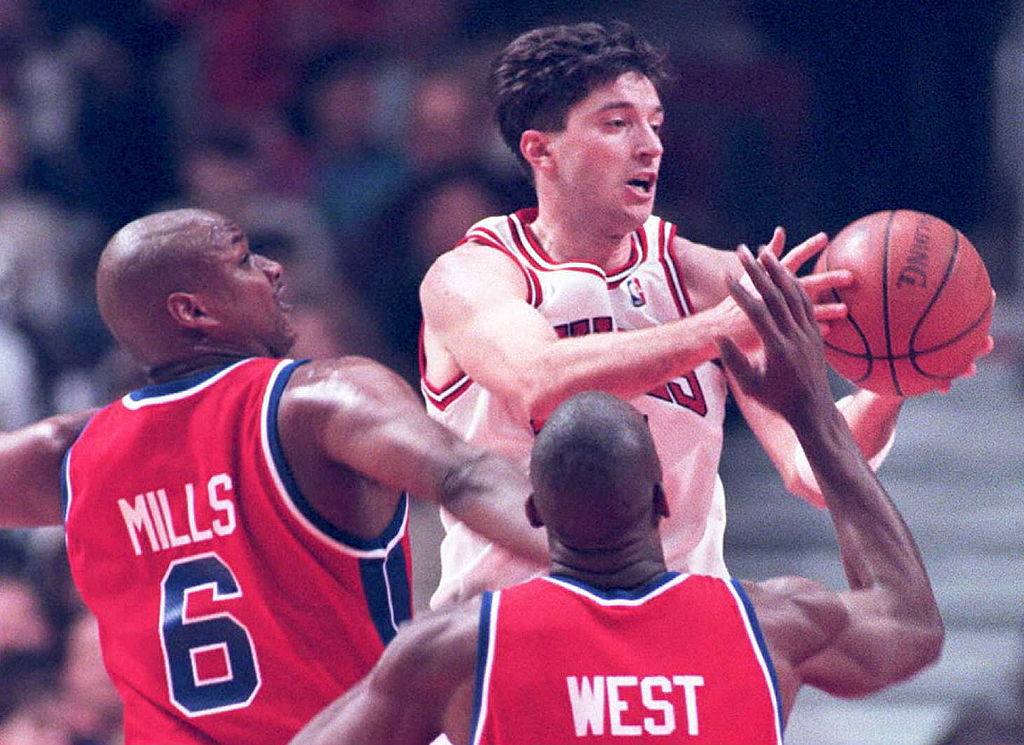 In 2015, Toni Kukoc became a special advisor to Bulls president and COO Michael Reinsdorf, according to Bleacher Report. 
"It's like a family. I spent a long time as a player here and it's a great feeling for me to be part of the family in a different role," Kukoc said, according to Bulls.com.

Toni Kukoc
Because of Kukoc's success in the NBA and Europe, in addition to his work since retiring, he has ultimately become a pretty wealthy man. Celebrity Net Worth estimates that Kukoc's net worth is $30 million.
Toni Kukoc was a great European player. He was also a pretty good NBA player and ultimately played a big role in Michael Jordan and the Chicago Bulls winning their second three-peat. His hard work and success ultimately helped him rack up a huge net worth.