Tony Ferguson's Net Worth Doesn't Need the Khabib Nurmagomedov Fight
Another scheduled fight, another cancellation. It seems like Tony Ferguson and Khabib Nurmagomedov will never get in the UFC Octagon together. However, while Ferguson just can't get a fight to actually happen with Nurmagomedov, this has not hurt his net worth. Ferguson is still a wealthy man despite all of these cancellations. 
Tony Ferguson made a name for himself on The Ultimate Fighter
To start his professional career, Tony Ferguson had a 10-2 record. He then competed in season 13 of The Ultimate Fighter in 2011. After defeating Justin Edwards, Ryan McGillivray, and Chuck O'Neil, Ferguson then took on Ramsey Nijem in the season 13 finale, according to Tapology. 
Ferguson ultimately knocked Nijem out, winning the championship match in the first round. The win earned him a six-figure UFC contract, according to the Grand Valley Lanthorn. 
"I was actually angry because I put in so much time into training, and I was prepared for a three-round fight," Ferguson said of the first-round knockout, according to the Grand Valley Lanthorn. "I'm blessed to have it come out the way it did. It's crazy, it's nutty and I worked extremely hard for that knockout."

Tony Ferguson
With his performance on the television show, Ferguson proved that he was a special fighter.
Rising to stardom
After defeating Nijem, Ferguson won his next fight against Aaron Riley in UFC 135. He then defeated Yves Edwards in The Ultimate Fighter season 14 finale. However, he lost to Michael Johnson in May 2012. Ferguson broke his arm in the first round against Johnson. He still continued to fight as he went three rounds but the decision went Johnson's way. 
"I took that loss to Michael Johnson kind of hard and I knew I had to do something about it because I was close to that radar for the top ten and I know where I belong," Ferguson said, according to UFC.com. "I know that I belong up there."

Tony Ferguson
After healing up, though, Ferguson has been on a tear ever since. He has won 12 fights in a row since that loss. Ferguson has ultimately won 15 of his 16 fights in the UFC and has an overall professional record of 25-3, according to Tapology. He is the No. 1 ranked lightweight fighter, according to the UFC, and the No. 10 ranked pound-for-pound fighter.
Ferguson has defeated some great fighters too. He has wins over Edson Barboza, Rafael dos Anjos, Kevin Lee, Anthony Pettis, and Donald Cerrone. He, however, cannot get a fight with Khabib Nurmagomedov.
Five cancellations with Khabib Nurmagomedov
There have ultimately been five booked fights for Ferguson and Khabib Nurmagomedov. However, they have all been canceled. 
First, the UFC booked one for Dec. 11, 2015 that was going to take place on the season 22 finale of The Ultimate Fighter, according to ESPN. Nurmagomedov suffered a rib injury in October 2015, though, so it did not happen. The UFC then booked the fight for a second time, scheduling it for April 16, 2016. Ferguson then dropped that one because of a lung issue.
Then in Jan 2017, the UFC announced it had booked the fight for a third time. It was going to be the co-main event for UFC 209 on March 4, 2017. However, on March 3, 2017, Nurmagomedov was hospitalized before weigh-ins. It was described as "weight management issues," according to ESPN. The UFC then booked this fight for a fourth time in January 2018, but Ferguson later needed surgery on his lateral collateral ligament.
Okay, finally, the fight was going to happen at UFC 249 on April 18, 2020, as it was booked for the fifth time. However, Nurmagomedov then could not leave his home country of Russia due to coronavirus restrictions, according to MMA Junkie. UFC 249 was ultimately postponed due to the COVID-19 pandemic last week.
Ferguson still has a healthy net worth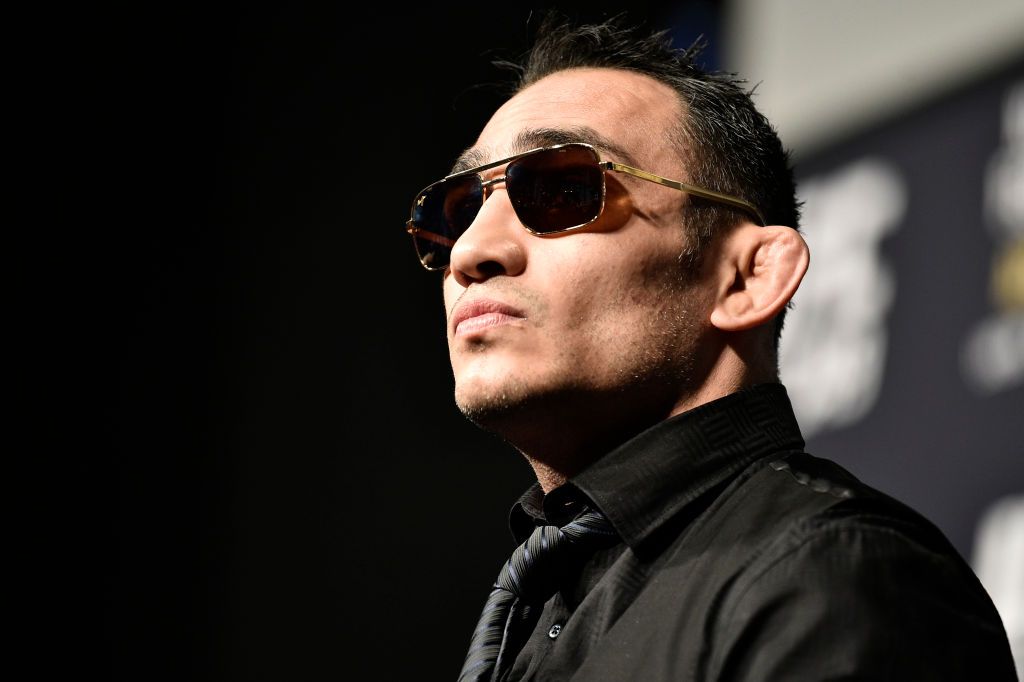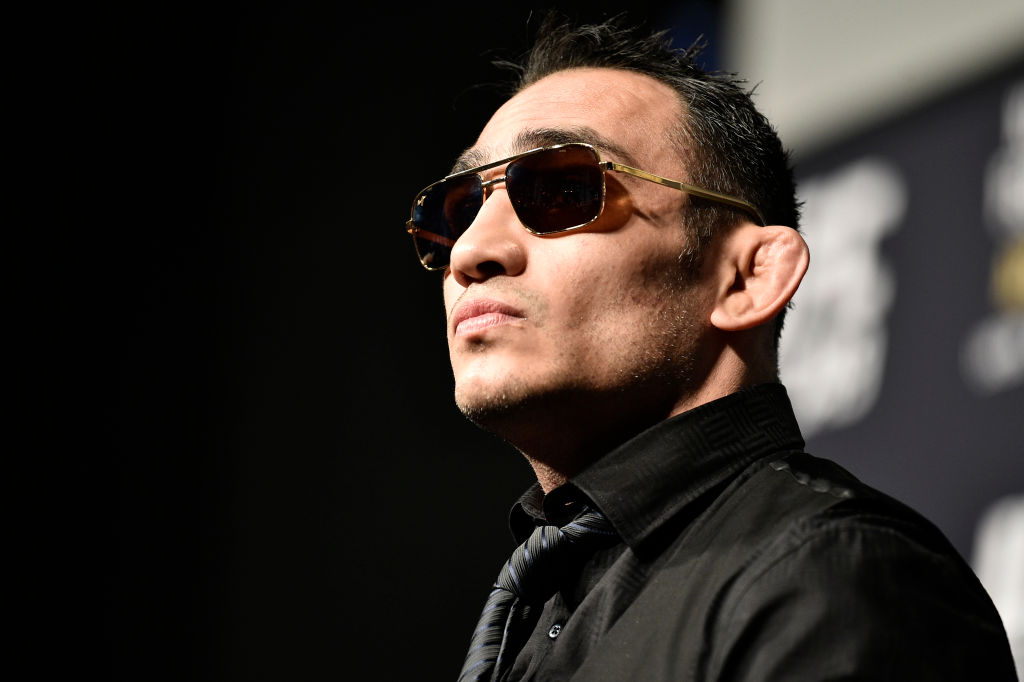 It seems like this fight was destined to never happen. How does a fight not take place after being booked five times? Despite all of these cancellations, Ferguson still has a pretty high net worth.
Ferguson's total net worth is estimated to be $2 million, according to Celebrity Net Worth. His initial contract after The Ultimate Fighter probably helped with this and then all of his success since then has definitely helped. 
Hopefully, this fight eventually happens. Once it does, Ferguson's net worth will most likely grow. He, however, does not need the fight to still be a pretty wealthy man.