Tony Gonzalez Discovered the Fountain of Youth After Retiring From the NFL
Even the greatest NFL stars struggle after retiring from the game they love. For one thing, they may face alarming health issues like obesity, chronic pain, or sleep apnea. More seriously, players must contend with the threat of chronic traumatic encephalopathy, an all-too-common effect of years of intense physicality. Hall of Famer Tony Gonzalez has managed to avoid these issues.
The former tight end may even be healthier now than he was in his playing days. Of course, it's taken him a lot of work and research to get there. Let's review Gonzalez's legendary NFL career, before zooming in on his post-retirement obsession with optimizing his health.
Tony Gonzalez's impressive NFL career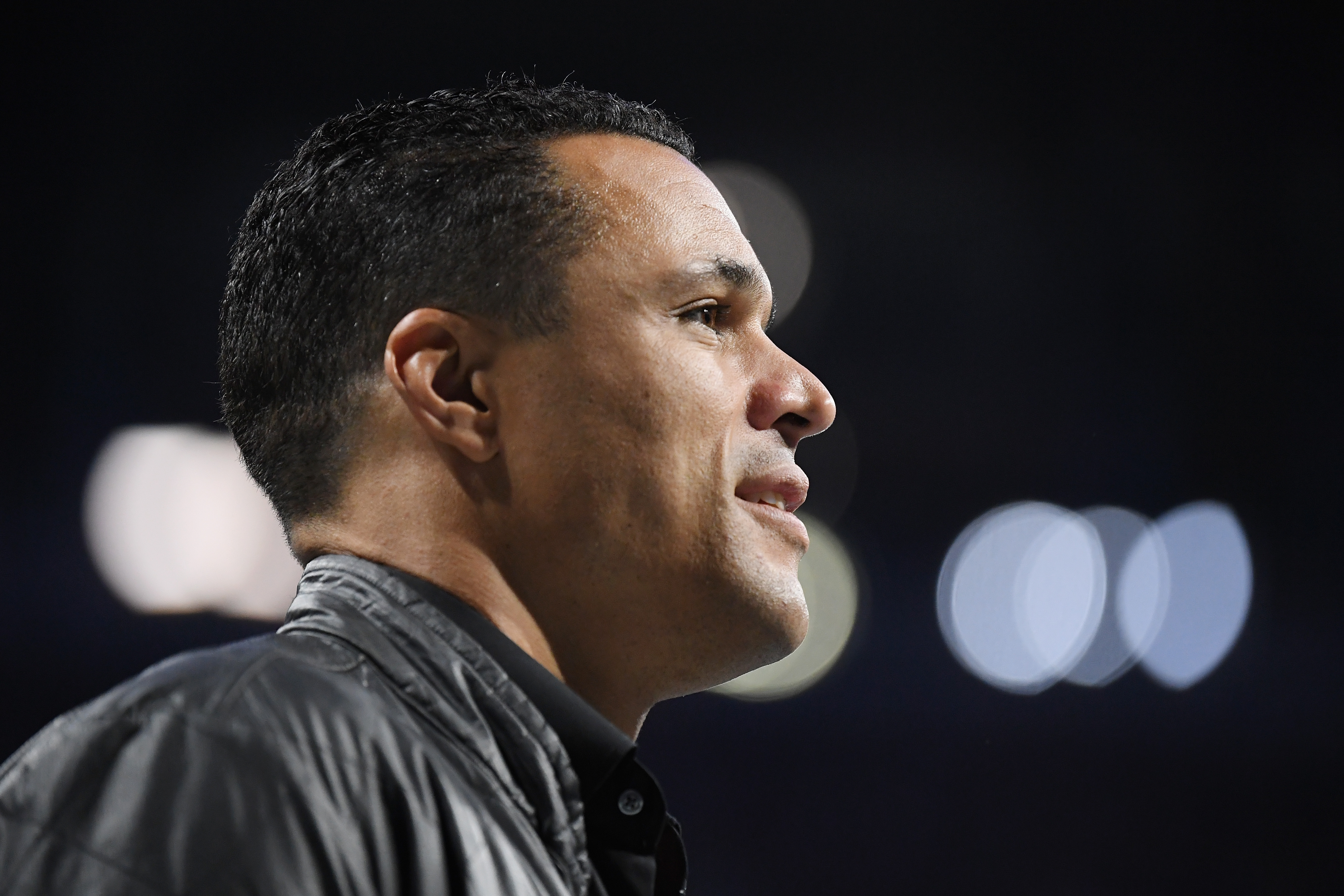 The Kansas City Chiefs selected Gonzalez with the 13th pick of the 1997 NFL draft, after making a trade with the Tennessee Oilers to move up from the 18th pick. Gonzalez came off the bench as a rookie before taking over as a full-time starter in 1998. Then, in 1999, the 6-foot-5 tight end had a breakout year, earning his first Pro Bowl and First-team All-Pro selections.
Gonzalez ultimately spent 12 seasons with the Chiefs, before getting traded to the Atlanta Falcons, where he spent the final five years of his career. In his 17 total seasons, Gonzalez racked up 14 Pro Bowl appearances, six First-team All-Pro selections, and four Second-team All-Pro selections. During the 2004 season, he led the league in receptions.
Gonzalez will go down in history as arguably the greatest tight end ever to play the game. Not only did he excel at blocking, but he was also an excellent receiver, and rarely fumbled the ball. Gonzalez's 1,325 career receptions are the most all-time for a tight end and the third-highest total at any position, behind only wide receivers Jerry Rice and Larry Fitzgerald.
Gonzalez also finished his career with 15,127 total receiving yards, good for sixth place among all players and the most ever by a tight end. He retired in 2013, and in 2019 was enshrined in the Pro Football Hall of Fame. That year, Gonzalez was also chosen as a member of the NFL's illustrious 100 All-Time Team.
Gonzalez's retirement life
RELATED: Tony Gonzalez Recalls the Bully He Never Confronted
Gonzalez retired following the 2013 season. Many pundits questioned his decision. After all, he still seemed to be at the peak of his powers, putting up numbers not that far off from his career averages. Soon after walking away from the game, Gonzalez took a position as an analyst on NFL Today, CBS's pregame show. In 2017, he left CBS to take a similar position with FOX.
Meanwhile, Gonzalez has dedicated himself to the art of biohacking, finding ways to maximize his physical conditioning. From the looks of things, he's found a winning formula. Back in April, he even tweeted a video of his football skills, playfully hinting that he was ready to make a comeback with the Chiefs. While that's not too likely, the fact remains that Gonzalez looks as fit as ever.
Tony Gonzalez's secret fountain of youth
RELATED: Who Made up the First 'Fox NFL Sunday' Studio Crew?
Most people would probably assume that Gonzalez maintains his chiseled physique by spending half his day in the gym. Yet according to a recent GQ interview, Gonzalez only works out for about 15 minutes per day. Instead, his conditioning regime centers around three key things: diet (or lack thereof), sleep, and meditation.
Gonzalez sticks with a spare diet, one built around intermittent fasting. He eats only two meals per day, with a light snack in between. Naturally, he is careful about what he eats, but also when he eats it, always leaving at least three hours between his last meal and going to bed. Throughout his playing career, Gonzalez has always been dedicated to a good night's sleep, a trait he shares with another ultra-durable player in LeBron James.
These days, Gonzalez is just as serious about sleep, having "structured everything around it." He's also a huge proponent of meditation, spending between 20 and 30 minutes a day on it. In fact, meditation is the very first thing Gonzalez does when he wakes up — even before opening his eyes.