Tony Gonzalez Says Leading the NFL in Dropped Passes 'Was the Best Damn Thing That Ever Happened to Me
Tony Gonzalez is a Hall of Famer and widely considered to be one of the best tight ends in NFL history. Some put him at the top of that list. It's the type of career the Kansas City Chiefs hoped Gonzalez would have when they drafted him. The highly-touted prospect from the University of California, Berkeley, faced big expectations.
While Gonzalez ultimately lived up to — and exceeded — those expectations, his career began slowly and took a while before he became a household name. Gonzalez says the key to his turnaround was leading the NFL in dropped passes.
Tony Gonzalez's love for football grows
RELATED: Tony Gonzalez Recalls the Bully He Never Confronted
SB Nation profiled Gonzalez ahead of his Hall of Fame induction ceremony in 2019. Gonzalez wasn't big into football as a child. Though he played in high school he was more interested in basketball. He excelled at basketball but he started to really come into his own by the end of his high school career. 
In 1994, Gonzalez was named his region's High School Athlete of the Year, sharing the honor with Tiger Woods. He had a choice of colleges to attend. In the end, he picked Cal-Berkeley because the school promised he could play both sports. It was at Berkeley where Gonzalez realized his future was on the gridiron.
High expectations entering the NFL
As a college junior, Gonzalez was named to the All-Pac-10 and All-America teams when he caught 44 passes for 699 yards with five TDs. After that, he forewent his senior year and entered the 1997 NFL draft. Chiefs coach Marty Schottenheimer ran a similar West Coast offense as Cal coach Steve Mariucci. He felt Gonzalez would be a good addition to Kansas City's offense.
Schottenheimer also liked that Gonzalez was "big, strong, and athletic," which fit the coach's "basic instincts," according to SB Nation. So the Chiefs moved up five spots to take Gonzalez No. 13 overall. The Chiefs had a league-leading defense at the time but a struggling offense. By drafting Gonzalez and signing veteran WR Andre Rison, the Chiefs hoped the offense would see the same level as the defense. 
A slow start to Gonzalez's career
Things didn't go as expected for Gonzalez early in his career. He had only 33 catches on 54 targets in 1997, scoring just twice. His numbers improved in his second season with 59 receptions on 102 targets for 621 yards but still just two touchdowns. Most importantly, Gonzalez led the league in dropped passes that season. It served as a wake-up call.
In fact, Gonzalez says that "was the best damn thing that ever happened to me," reports Arrowhead Pride. He said the drops weren't because he "wasn't trying or wasn't working hard enough" but rather because he "wasn't having as much fun." The young athlete had stopped going out, drinking, and having fun. Gonzalez admitted to "taking things way too seriously." Because of that, it would "destroy" him when he dropped the ball, instead of getting past it and focusing on the next ball thrown to him.
A change in attitude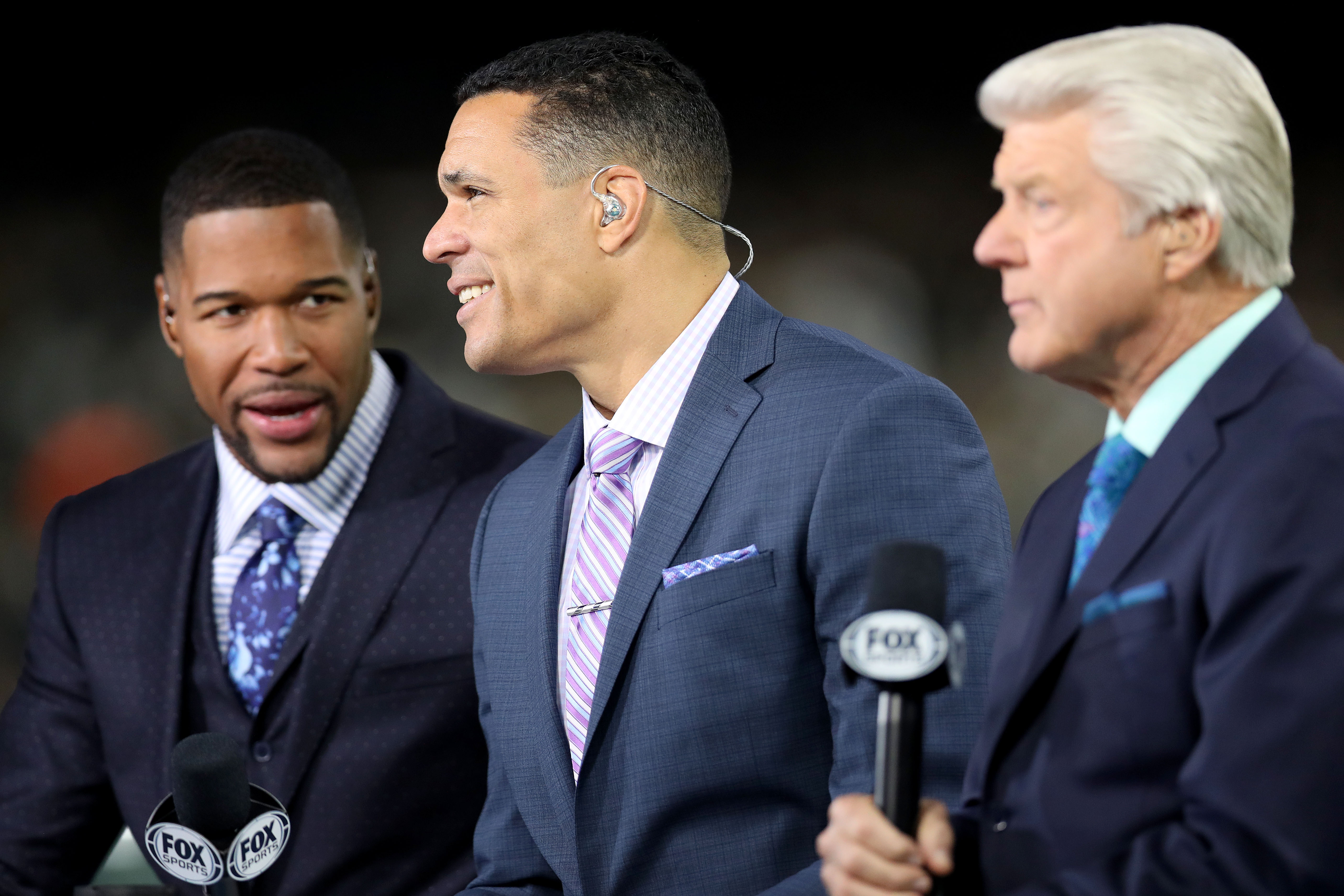 After that disappointing '98 season, Gonzalez changed his attitude and realized, in his words, that "you have to be loose to play this game. You have to be loose in life" because "if you're not having fun, it ain't worth it." That was when he realized that it's OK — and even necessary sometimes — to kick back and have a couple of drinks if you want, as long as you're still working hard and you "take care of business."
Gonzalez's new philosophy and outlook on life helped him make 14 Pro Bowls and end his career in the top 10 in receptions, receiving yards, and receiving touchdowns on his way to getting a bust in Canton.