Tony Parker's $9.24 Million 'Infinity Nine' Yacht Is the Perfect Bachelor Pad for the Newly Divorced Father of 2
One of the longest-lasting NBA dynasties is the San Antonio Spurs, who were a perennial contender from the mid-'90s through the mid-2010s. Power forward Tim Duncan was arguably the biggest factor in the franchise at the time. Yet long-time point guard Tony Parker also played a key role in the Spurs' long run of excellence.
Parker finally called it quits in 2019, after 18 years in the NBA. And now, by all accounts, he's enjoying the fruits of his labor, including an impressive luxury yacht.
Tony Parker's NBA career
To judge by the numbers alone, Parker's NBA career was good, but not great. Over the course of 18 seasons, he averaged 15.5 points, 5.6 assists, and 2.7 rebounds per game, while shooting 49.1% from the field, according to Basketball-Reference. Yet Parker's true impact was far bigger than those numbers alone suggest, and most analysts agree he is a shoo-in for the Hall of Fame once he becomes eligible.
Simply put, Parker was one of the most clutch players of his era, especially once the postseason rolled around. Despite standing just 6-foot-2, Parker was more than capable of taking over games from his team. He was an absolutely invaluable part of four Spurs' championships, in 2003, 2005, 2007, and 2014, and even won the coveted NBA Finals MVP award in 2007.
Parker was also a six-time All-Star and a four-time All-NBA selection, making three Second Team and one Third Team squads. Under other circumstances, Parker might easily have put up bigger numbers. Instead, he chose to prioritize winning alongside other stars like Tim Duncan, Manu Ginobili, and Kawhi Leonard. He also enjoyed many successes playing on the French national team in various international competitions.
Parker's contracts and net worth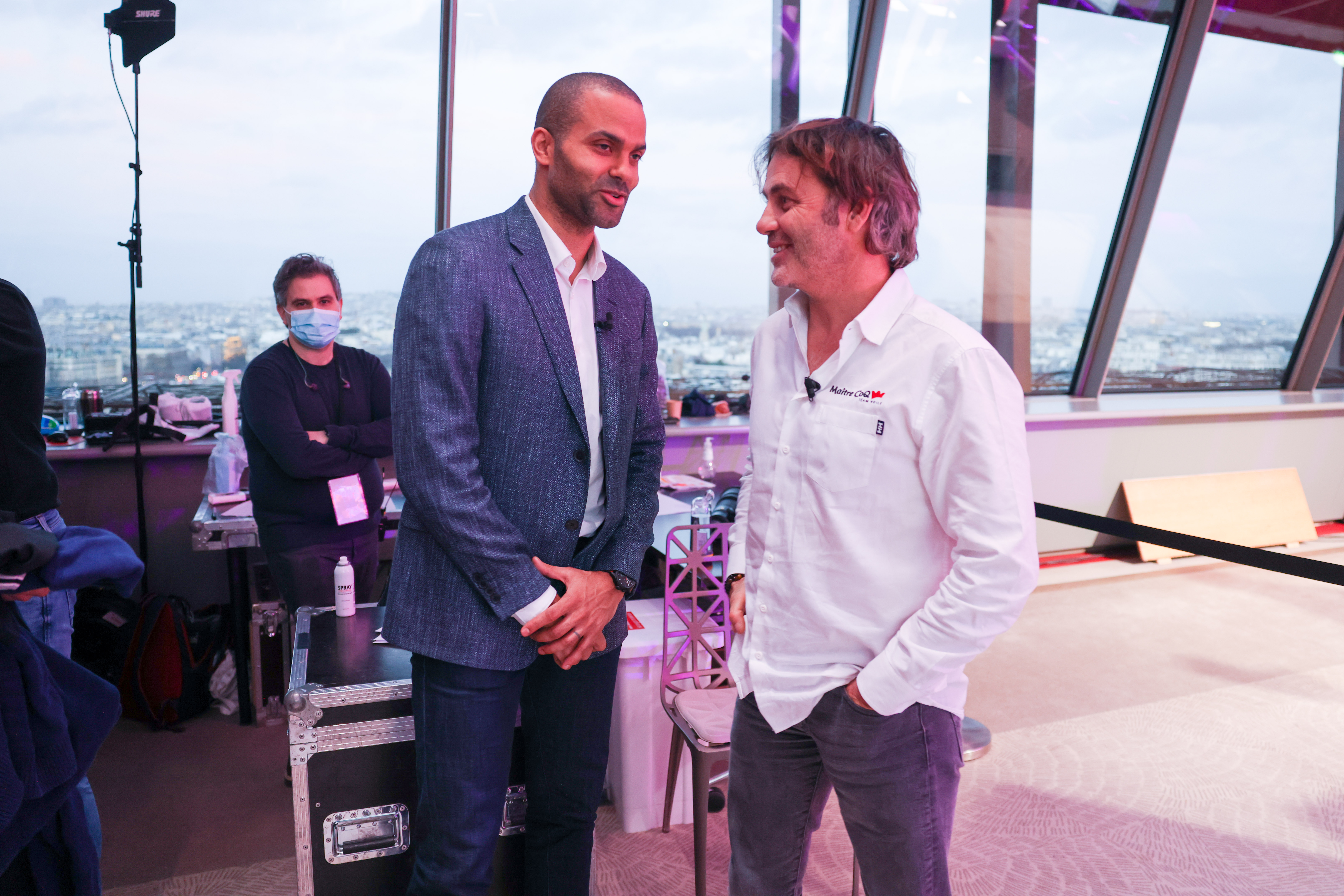 Parker signed five contracts over the course of his NBA career: four with the Spurs and one with the Charlotte Hornets, where Parker played his final season. Over the course of his 18-year career, Parker netted an estimated $165.8 million, according to Spotrac. That comes out to less than $10 million per season — a veritable bargain for a player with Parker's proven impact on winning.
Parker also enjoyed plenty of lucrative endorsement deals over the years, with brands like Nike, Tissot, Renault, and Texas grocery store chain H-E-B. Today, Parker has an estimated net worth of $85 million, reports Celebrity Net Worth. That's not bad for a celebrity athlete who experienced two divorces, one in 2010 with actor Eva Longoria and one in 2020 with French journalist Axelle Francine.
Tony Parker's yacht, 'Infinity Nine'
Parker signed the contract for his new yacht back in 2018, reports MegaYacht News, commissioning Turkish company AvA Yachts to build it for him. The boat, christened "Infinity Nine," is the second in AvA's Kando 110 series and features a steel hull and aluminum superstructure.
The last update on the boat's progress came in December 2020, when Boat International reported that the hull and superstructure were complete. By then, the interior fit-out had begun, with a launch tentatively set for March 2021. There haven't been any recent updates about whether the boat has launched yet, but neither Parker's divorce nor the ongoing coronavirus pandemic seems to have slowed things down.
The boat clocks in at an impressive 115 feet, according to Yahoo Money. The full list of amenities still hasn't been released. But so far we know that the superyacht features a full gym, jacuzzi, and five double guest cabins.
The boat also has a range of 6,500 nautical miles, which will make deep-sea cruises an easy possibility. Simply put, once the boat is ready to go, Parker will have the ultimate play toy for his newfound bachelorhood.