Tony Romo and 5 More of the Best Undrafted NFL Players of all Time
Tom Brady was the 199th pick in the 2000 NFL draft. It's one of the most famous fun facts in NFL history. Much is made about the fact that a man who many believe to be the greatest quarterback in league history could have fallen so far. However, while there is certainly an interesting story behind Tom Brady's legendary snub, other players never got to take the stage at the NFL draft, instead working from the bottom to make a name for themselves. So, let's take a look at draft snubs who are some of the greatest undrafted NFL players of all time.
6. James Harrison
When James Harrison went undrafted in 2002, it took him a couple of years to find his way to NFL stardom. After a disappointing rookie season in which he only played in one game for the Steelers, he then he headed to the Baltimore Ravens' practice squad before spending some time with the Rhein Fire in NFL Europe. Despite this atypical path, however, Harrison fought his way back to the Ravens in 2005, and by 2007, he was their full-time starter.

Over the next five seasons, Harrison accumulated honors as the Steelers' linebacker. After signing with the Bengals and a brief retirement, Harrison came back to the Steelers in 2014. Unfortunately, he would eventually be cut by the Steelers before finally retiring after a short stint with the Patriots. When all was said and done, Harrison was a two-time Super Bowl champion, five-time pro bowler, 2008 Defensive Player of the Year, and a legitimate Hall of Fame candidate.

5. Joe Jacoby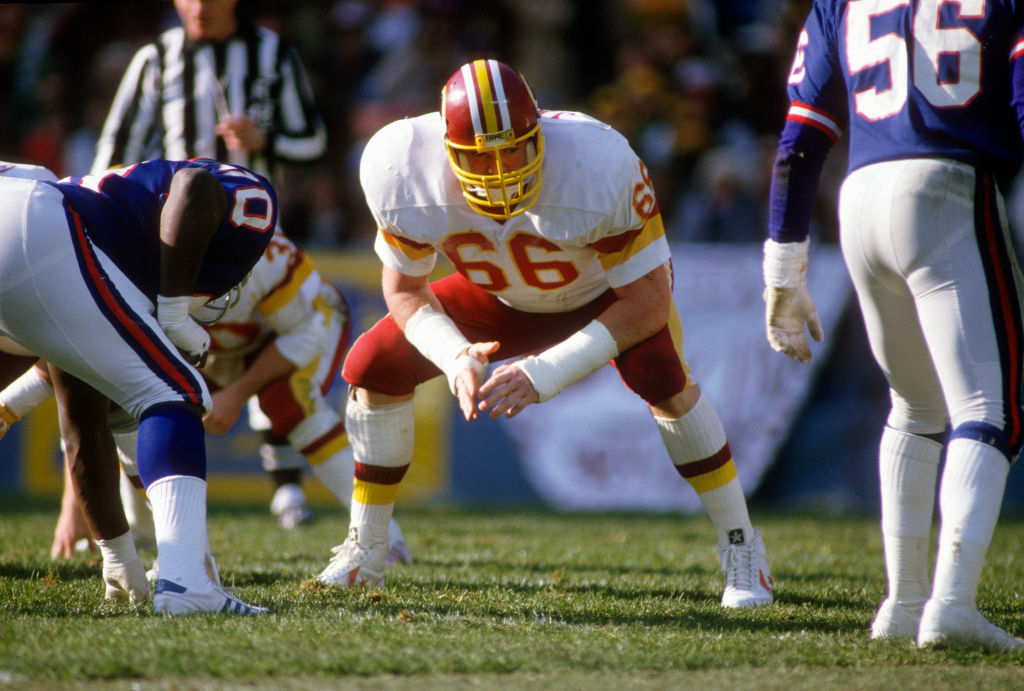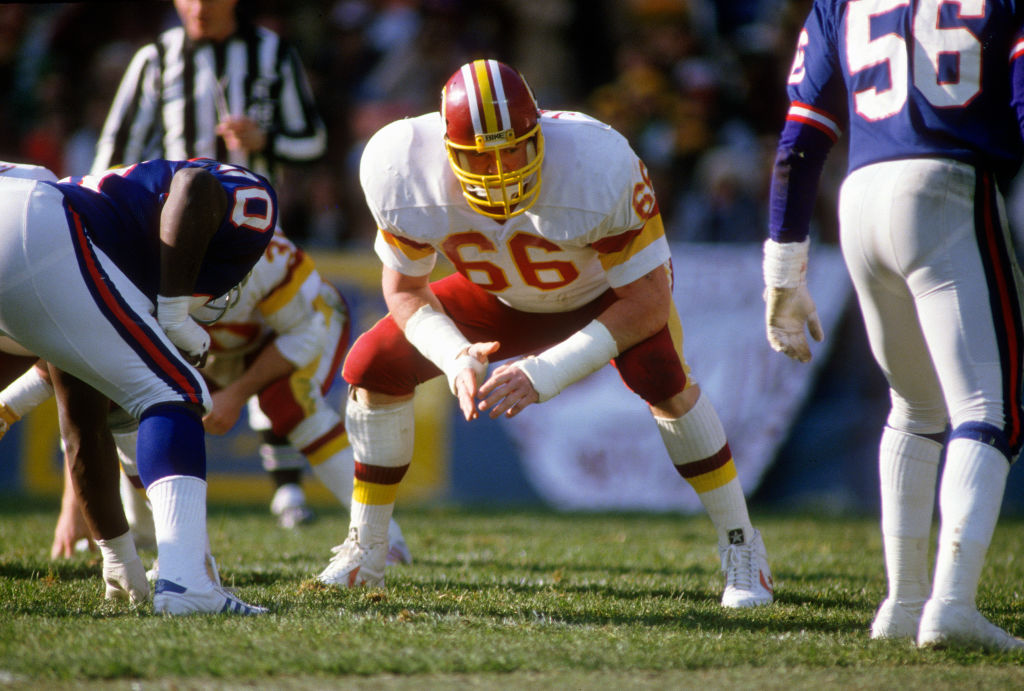 Joe Jacoby went undrafted in 1981, but he signed with the Washington Redskins before the season. Over the next 13 years, all of them in Washington, he proved to be one of the most dominating offensive linemen in the NFL.

Despite a historic career which included three Super Bowl rings, four pro bowls, and multiple All-Pro seasons, Jacoby is not in the Hall of Fame. Many people believe that he is among the best players not to make it to the Hall. Still, he's one of the best undrafted NFL players ever. Jacoby is a hometown favorite of the Washington Redskins' fan base, and he is a member of the team's Ring of Fame.

4. Rod Smith
After going undrafted in 1994, Rod Smith signed with the Denver Broncos, where he spent every day of his 13-year career. Although he made two starts in his first two seasons, he was a full-time starter by 1997.

With help from Hall of Fame quarterback John Elway, Smith was known as one of the best receivers in the entire league. By the time he retired in 2007, Smith was a two-time Super Bowl champion, a three-time Pro Bowler, and a fan favorite in Denver. The Hall of Fame hasn't come calling, but Smith is certainly one of the best undrafted NFL players ever. The Broncos put Smith in their Ring of Honor in 2012.

3. Antonio Gates
You read that right. One of the greatest tight ends ever is on the shortlist of undrafted NFL players who had stellar careers. Why was Gates undrafted? Because he played basketball in college at Kent State.

Despite a disappointing rookie season in terms of wins and losses, Gates went from the bench to become a starter by the end of the season. Over the next 15 years, Gates became a perennial Pro-Bowl selection, and though winning a Super Bowl ring has eluded him, his relentless play at tight end made him one of the best at his position. Many believe he will be a shoo-in for the Hall of Fame when he retires.
2. Kurt Warner
After going undrafted in 1994, Kurt Warner spent a year with the Packers' practice squad before taking his talents to both the Indoor Football League and NFL Europe. It wasn't until he played for one game during the 1998 season that his NFL dreams came true.
The following year, his first as an NFL starter, Warner surprised the league by not only winning league MVP but also Super Bowl MVP in a stunning victory over the Tennessee Titans. Although he never won another title, Warner appeared in two more Super Bowls before retiring at the end of his 12th season. Warner entered the Hall of Fame in 2017. So, yeah, we'd say he's one of the best undrafted NFL players ever.
1. Tony Romo
Before amazing television viewers with his nearly-psychic commentary on NFL games, Tony Romo first made headlines in 2006, when the third-year undrafted quarterback made waves after stealing the starting quarterback job of the Dallas Cowboys from veteran Drew Bledsoe. It was a long journey for Tony Romo to step onto the field.

Although playoff success eluded him over the next decade of his career, Romo put up historic numbers as the Cowboys' starting quarterback. After struggling with injuries over his final two seasons, Romo retired in 2016 after elevating himself to not just one of the best undrafted NFL players of all time, but as one of the best quarterbacks to ever play the game.