Why Tony Romo's Injury is a Good Thing for the Dallas Cowboys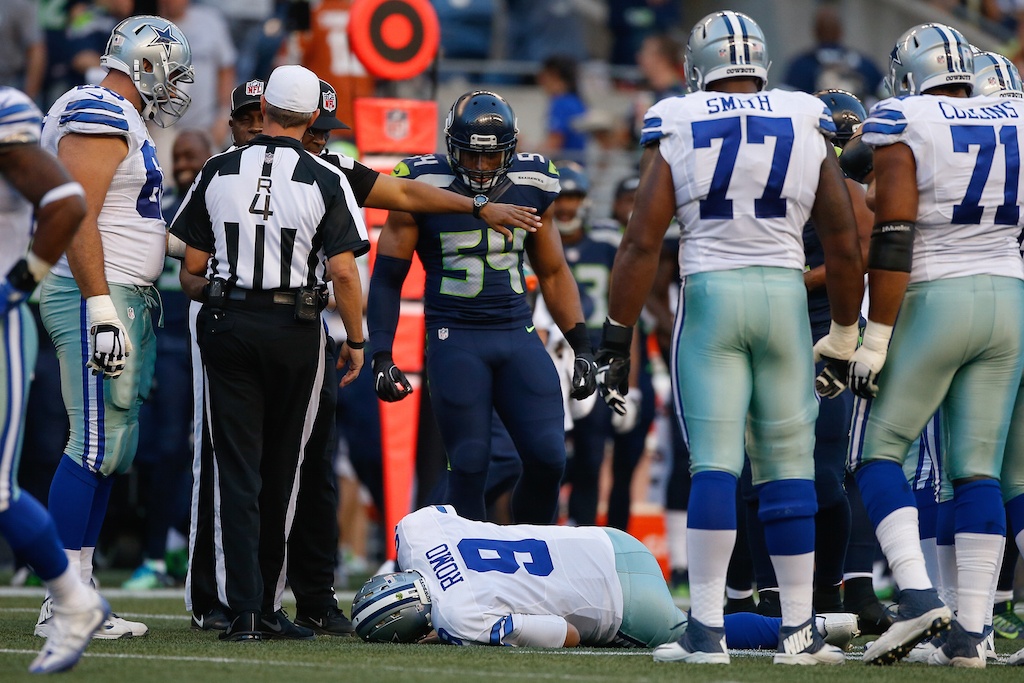 The Dallas Cowboys have high hopes for the 2016 season. After suffering through a wildly disappointing 2015 campaign, they landed a potential All-Pro running back (Ezekiel Elliott) with the No. 4 overall pick in the 2016 NFL Draft. Heading into training camp, they had their two most-recognizable players, wide receiver Dez Bryant and quarterback Tony Romo, back at full health after both players missed extensive action a year ago. As it turns out, the key word in the previous statement is "had."
Three plays into the Cowboys' first offensive series of their third preseason game, Romo took a hit from Seattle Seahawks defensive end Cliff Avril and instantly reached for his back as he hit the turf. Despite Dallas' best efforts at downplaying the situation, anyone with any kind of knowledge of Romo's injury history could have guessed what would happen next.
Two days after their 27-17 loss to the Seahawks, the Cowboys officially announced that Romo's injury was far more severe than they led everyone to believe. An X-ray revealed that the 36-year-old quarterback fractured a bone in his back and would likely be out of the team's lineup for the next six to 10 weeks. Given how the Cowboys have performed without Romo (during his reign as the team's franchise quarterback) under center, it would be easy for people to jump to the conclusion that 2016 is already a lost year for Jerry Jones' team. However, in our eyes Romo's injury is actually a good thing for the Cowboys. Here's why.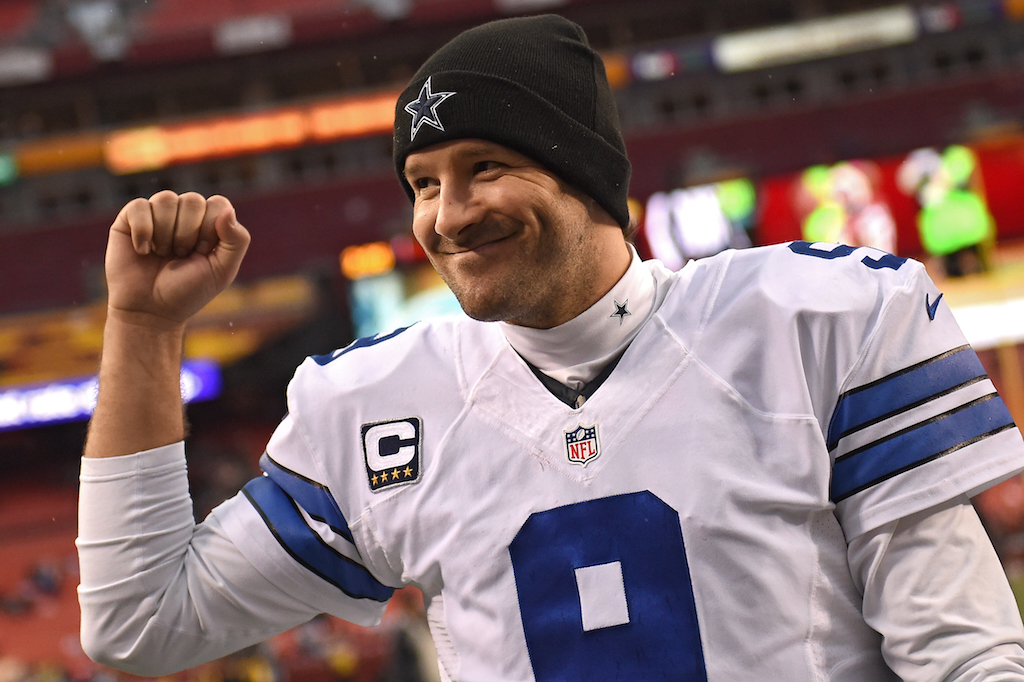 Before elaborating, this is probably a good time to point out that we aren't actually happy about Romo's injury and would never wish ill will on any professional athlete. We just firmly believe that it will serve as a blessing in disguise when it comes to the Cowboys' long-term future.
For starters, there is the issue with Romo's contract. For the next four seasons, the four-time Pro Bowler will have salary cap hits of $20.835 million (2016), $24.7 million (2017), $25.2 million (2018), and $23.7 million (2019). While those numbers would be manageable if Romo were playing at an elite level, the chances of that happening as he approaches his 40th birthday with an extensive injury history are slim to none. What's even more troubling is that Romo's contract is one of the biggest reasons why the Cowboys cannot go out and add the players they desperately need to improve on the defensive side of the ball.
Based on the structure of his deal, the Cowboys could conceivably part ways with Romo after the 2016 season and easily absorb the $19.6 million dead money hit against their 2017 salary cap. With that being said, we are also fairly confident that Dallas could find a trade partner who would be willing to take on Romo and his contract (if their asking price isn't too high) given the quarterback-hungry nature of the National Football League. Regardless of how they do it, if the Cowboys can free themselves from Romo's contract, they will finally be able to field a competent defensive unit to go with their dominant rushing attack.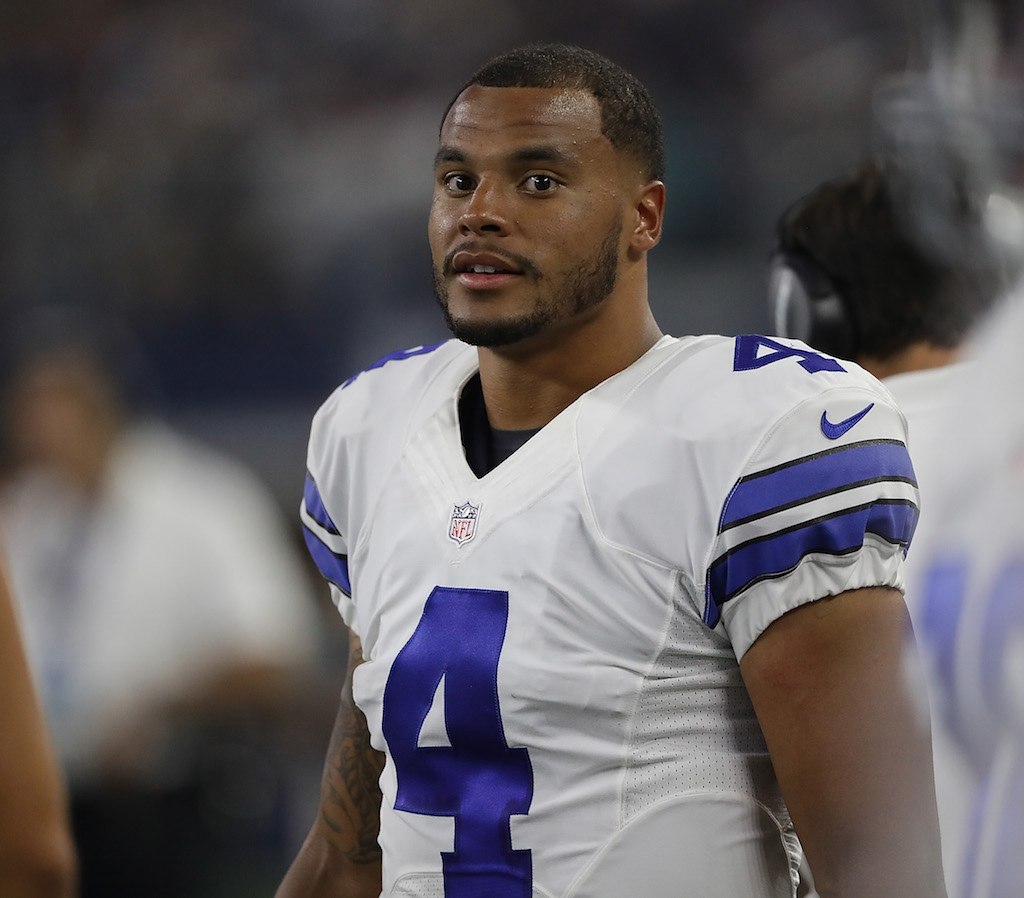 While the financial ramifications of moving on from Romo would clearly be highly beneficial, the real reason why we believe that the 2014 second-team All-Pro selection's injury is a good thing for the Cowboys is the presence of the 135th overall pick in the 2016 NFL Draft: Dak Prescott (pictured above). Granted, the games haven't counted, but through three weeks of preseason action, the former Mississippi State Bulldog has been the most impressive quarterback in the league. He has completed 78% of his passes for 454 yards, five touchdown passes, zero interceptions, and a quarterback rating of 137.8. He also added 53 yards and two touchdowns on the ground during that time.
We are fully aware that a portion of those numbers came against defensive players who won't be on NFL rosters in 2016. However, Prescott did see extensive action against the Seahawks' No. 1 defense this past week when Romo suffered his back injury, and he didn't skip a beat. As a result, the Cowboys have already named the rookie their starting quarterback while Romo is out of the lineup.
If nothing else, Romo's injury will give the Cowboys a chance to see exactly what they have in Prescott. He could turn out to be a preseason phenom, or he could turn out to be the next Russell Wilson. Only time will tell, but if he fails, they still have Romo to fall back on.
With that aside, based on what we have seen, Prescott is simply a better fit for the Cowboys' offense. His athletic ability opens up a completely new dimension in the play-action passing game, and his arm strength will serve the team's downfield passing game quite well. All said, if Prescott's preseason performance was no fluke, the Cowboys will be extremely tough for opposing defenses to slow down.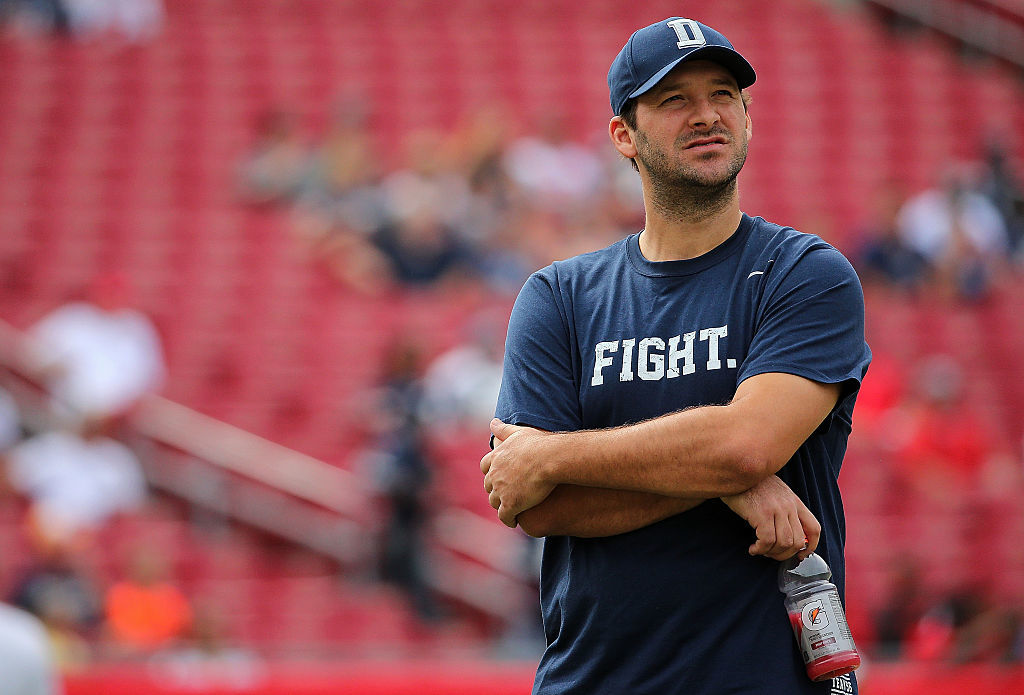 When it comes down to it, seeing Romo suffer yet another injury had to be gut wrenching for anybody with ties to the Cowboys. The harsh reality of the matter, though, is that the Tony Romo-era in Dallas is on life support. The former undrafted free agent has had an excellent NFL career, but as he gets older, his body continues to fail him, and his ability to play at an elite level continues to diminish. In our eyes, the time has come to usher in a new era of Cowboys football — one that will be led by a talented young quarterback such as Prescott.
With Romo's injury and the fact that there is still a great deal of uncertainty surrounding Prescott makes it a virtual guarantee that Dallas will add another veteran at the position once teams start making their final cuts. But make no mistake about it; the Cowboys will give their rookie every chance in the world to seize their starting quarterback job for the foreseeable future.
General Manager Jones, head coach Jason Garrett, and the rest of the Cowboys front office will have at least six games to decide if Prescott is their quarterback of the future. Don't be surprised if they choose to move on from Romo as the season progresses in favor of Prescott. And who knows? The Cowboys may have found the next face of their franchise. After all, every great NFL quarterback gets their start in the league by taking someone else's job.
Statistics courtesy of Pro-Football-Reference. Contract and salary cap data courtesy of Spotrac.