How Tony Romo Showed That One Man Is Not Bigger Than the Team
Players like to say it's all about the team. They like to claim that wins and championships are far more important than individual success. But faced with a choice, a chance to put their money where their mouth is, how many star players will actually take a backseat for the betterment of the franchise? How many individuals would be able to check their ego at the door, swallow their pride, and say, "I am not bigger than the team?" Think about that for a second.
It's easy to suggest that pro athletes are greedy for trying to get the biggest contracts possible. Despite getting paid boatloads of cash to play a game, they continue to scrape and claw for every last cent. Yet, the fact remains, no career lasts forever. When faced with this inevitable reality, players must decide which is more important: the team or their own livelihood? Considering pro sports are, first and foremost, a business, this dilemma remains a slippery slope. Right now, we're seeing this play out firsthand with the Dallas Cowboys.
Heading into the 2016 NFL season, fans expected Tony Romo to be the team's starting quarterback. Unfortunately, an injury to his back changed everything, and rookie Dak Prescott was thrust into the spotlight. To the surprise of nearly everyone, the Cowboys haven't skipped a beat under the rookie signal caller; storming out to an 8-1 record and looking like the best team in the NFC.
Under normal circumstances, a quarterback controversy would be out of the question; sticking with the hot hand would be priority No. 1. But these are the Cowboys, and this is supposed to be Romo's team. Fortunately for them, with one move, the veteran quarterback proved that to be true — just not in the way you might think.
In one of the most honest statements you'll ever hear from a professional athlete, Romo told the Dallas media that in football, nothing is given to you; everything is earned. As the four-time Pro Bowler noted, this holds especially true in the case of Prescott's position as QB 1:
He's earned the right to be our quarterback. As hard as that is for me to say, he's earned that right. He's guided our team to an 8-1 record and that's hard to do. If you think for a second that I don't want to be out there, then you've probably never felt the pure ecstasy of competing and winning. That hasn't left me. In fact it may burn more now than ever.
As much as Romo wants to be on the field, competing with his teammates for a shot at Super Bowl glory, he knows that assuming the backup role is what's best for the team. And in the end, the team is all that matters:
I think you all know something magical is happening to our team. I'm not going to allow this situation to negatively affect Dak or this football team by becoming a constant distraction. I think Dak knows that I have his back and I think I know that he has mine. Ultimately, it's about the team. That's what we've preached our entire lives.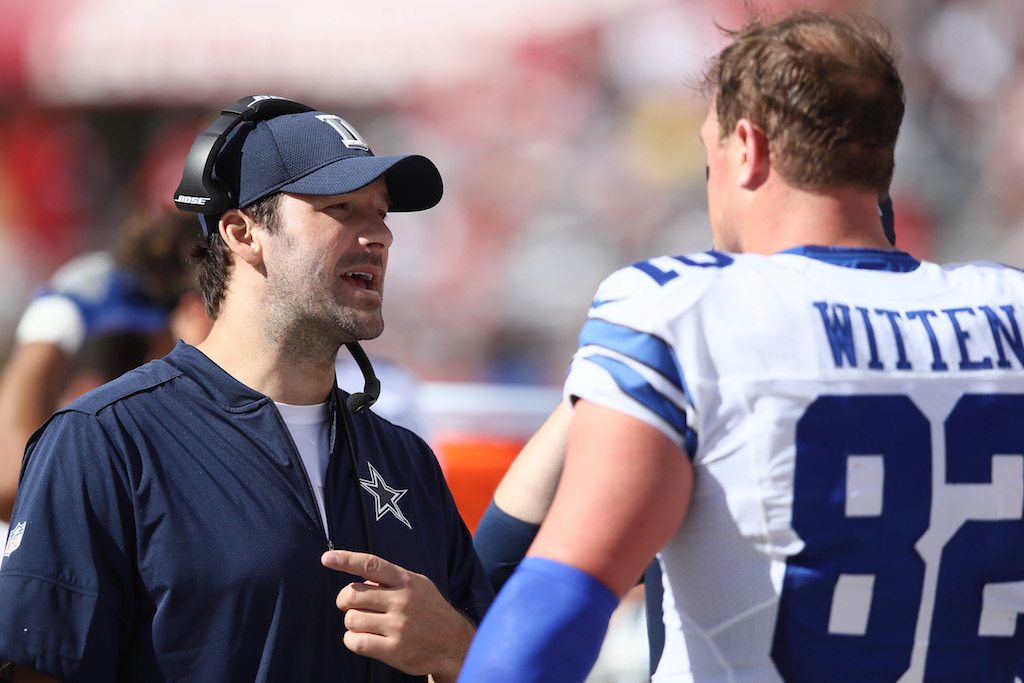 We can't imagine how difficult this must be for Romo. While he made this perfectly clear in his statement, there's a big difference between hearing it and actually living it. During his absence, Romo's had to watch as a rookie quarterback from Mississippi State — picked in the fourth round — takes America's team to new heights while slowly stealing his job. Even the biggest Cowboys hater in the world can't help but show the man some empathy. But like he said, Dak totally earned this opportunity.
Through the first nine games of his professional career, Prescott has been outstanding. He's completing 66.8% of his passes, has a quarterback rating of 106.2, and has thrown for 2,339 yards, 14 touchdowns, and just two interceptions. He's also run the ball 31 times for 125 yards and four scores. Prescott commands the offense with confidence, showing the poise of a seasoned veteran and rising to the occasion when the game's on the line. Rookies are not supposed to adapt to the pro game this quickly. Clearly, Prescott is not your average first-year player.
None of this has been lost on Romo, and that's why he did what he did. Even if he's healthy (and it appears that he is), there's no reason to disrupt what the Cowboys have going on. Right now, and probably for the foreseeable future, Prescott gives Dallas the best opportunity to win. That's all that matters, and that's all that Romo cares about — no matter how tough it may be.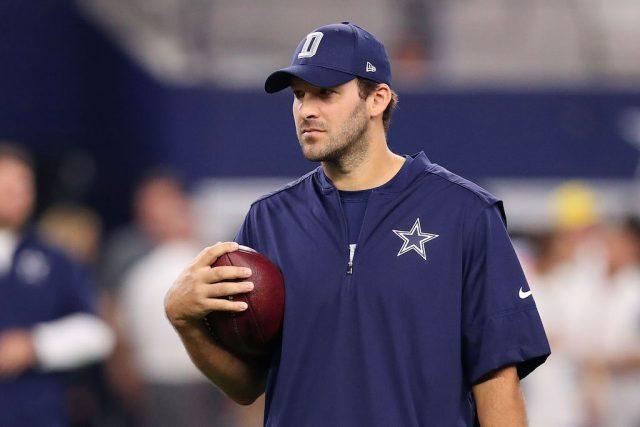 Tony Romo is 36 years old and has a history of injuries. Yet, in spite of all that, he still has a burning desire to play in the National Football League. But right now, he knows what's at stake. He understands that the Dallas Cowboys have an opportunity to do something special this season, and he understands that a rookie quarterback has earned the right to finish what he's started.
Folks like to say it's all about the team, but how many of them actually mean it? How many of them would put the team before themselves? We can think of one.
Stats and info courtesy of Pro-Football-Reference, ESPN, and NFL.com.