Tony Stewart Believes Chase Briscoe Will Break Out Behind a Next Gen Car in 2022
A new car. A new sponsor. Will it be the same ol' Chase Briscoe? 
Tony Stewart doesn't think so. 
Entering his second full season on the NASCAR Cup Series, Briscoe's relative inexperience will be shaded by the fact the circuit's veterans will also be learning on the fly with the Next Gen cars.
Chase Briscoe entering sophomore season on even playing ground
Stewart, a co-owner of Stewart-Haas Racing, remains confident Briscoe will enjoy a breakout season. Job and team security should lift the Cup Series' 2021 rookie of the year.
Briscoe's team recently unveiled a new No. 14 Ford with the colors and logo of Mahindra Tractors. The earth-moving company will serve as the team's primary sponsor for most Cup events over the next several years.
"It gives you a huge confidence boost," Briscoe told motorsport.com. "Just helps you have security in the sport. I think that's hard to find, and especially as a young guy. Every weekend we go to the racetrack wanting to win, but you're going to have a bad weekend at some point throughout the year.
"To have that confidence and know that they're still behind you is a huge thing as a young driver. It's something I'm definitely thankful for and one I'm really looking forward to."
With the Next Gen cars scheduled to debut in 2022, Cup teams will resume testing sessions at Charlotte Motor Speedway on Dec. 15 and 17. The day between the tests on the 1.5-mile quad oval, NASCAR's focus will be on analyzing on-track data.
Tony Stewart expects Briscoe to make a jump in Next Gen cars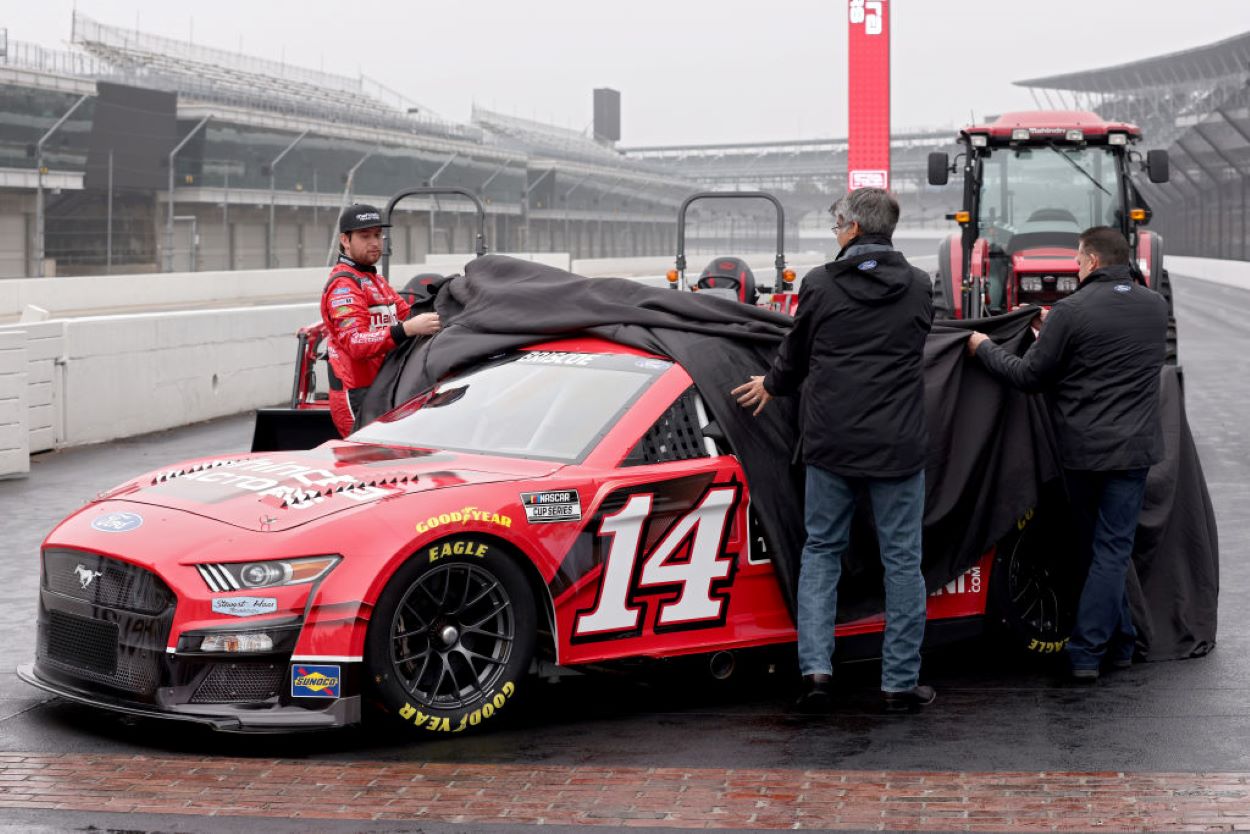 Briscoe is ready for the new season. In a new machine.
"I'm excited for it," Briscoe said. "It's something different."
And that could be the key to Briscoe's season. The Next Gen cars will be different for all drivers.
Briscoe, 26, may have been the series' top first-year pilot, but it says more about rookie depth than consistent, competitive racing. Briscoe registered just three top-10 finishes and placed No. 23 in the drivers' standings, but there could be a precedent to his learning curve. As a first-year driver on the Xfinity Series in 2019, Briscoe managed just one win in an up-and-down campaign. He collected a series-high nine wins and a fourth-place finish in the drivers' standings in 2020.
Stewart said Briscoe, who earned top rookie honors in all three national series, will benefit from the change and last season's experience.
"To have a great rookie season, get to go to all these tracks and race with all these drivers before we go to a Next Gen car next year, I think was a great advantage for him, but I feel like it's a level playing field for him, now," Stewart said.
Stewart: 'I feel like this is a chance for Chase to shine'
Briscoe is scheduled to run his test laps at Charlotte on Dec. 15. It will be a good experience to get additional laps on an oval. All three of his top finishes last season came on road courses.
During previous tests, Next Gen cars garnered different opinions from various pilots. Some liked how it handled. Most did not. There were issues with the downforce and cabin heat.
"Nothing is new anymore other than the car, and it's a new car for everybody, so I feel like this is a chance for Chase to shine with a new race car and a new partner that is bringing a lot of excitement to the shop already," Stewart said.