Tony Stewart Once Spent a Day in an Australian Jail for Punching a Track Owner
Despite his undisputed success as a racing driver, Tony Stewart has left behind a complicated legacy. To this day, he is still the only driver to win the championship of both IndyCar and NASCAR, winning the latter's top series three times. However, throughout his career, he battled no end of personal issues and controversies, including causing the accidental death of a fellow racer in 2014.
In fact, the same year that Stewart won the third of his NASCAR titles, he hit a new personal low that saw him spend a night in an Australian jail.
Tony Stewart's offseason vacation takes a bad turn
Even during the off-season, many NASCAR drivers find time to do some racing. In January 2011, Tony Stewart was no exception. That month, he took a five-week vacation to Sydney, Australia – the second year in a row he had done so. During his trip down under, he took part in dirt-track sprint car racing at Parramatta City Speedway.
According to Stewart, the Australian journey went just fine until the final day. As he arrived at the speedway that day, the track was still wet from an afternoon shower. Regardless, the track promoters decided to go ahead with the day's racing. This did not sit well with Stewart, who registered his frustration with track co-owner Brett Morris. From here, the disagreement escalated into a physical altercation.
According to the Sydney Morning Herald, Stewart threw his helmet at Morris — something he would become quite known for in later years. This descended into a fistfight in which both combatants suffered minor injuries. Morris suffered a busted eye socket and face swelling, while Stewart received a cut to his chin.
I've always been one to speak up for what I think is right, especially when it comes to the safety side of it, and I didn't think it was the conditions were safe to run on, and they felt differently.

Tony Stewart, in an interview with SpeedCafe
Conflicting accounts
In the aftermath of the incident, there were conflicting accounts of the repercussions that Stewart suffered. In an interview with the Australian motorsports blog SpeedCafe, Stewart said he gave a statement at Parramatta Police Station and was allowed to leave the country the following day.
According to the Sydney Morning Herald, Stewart spent time in a holding cell at the police station. Afterward, police questioned the driver until 1 a.m. Either way, Stewart immediately regretted the incident. As he told SpeedCafe, "I'm definitely not proud of what happened, and if I had to do it all over again, I would have dealt with it much different."
The aftermath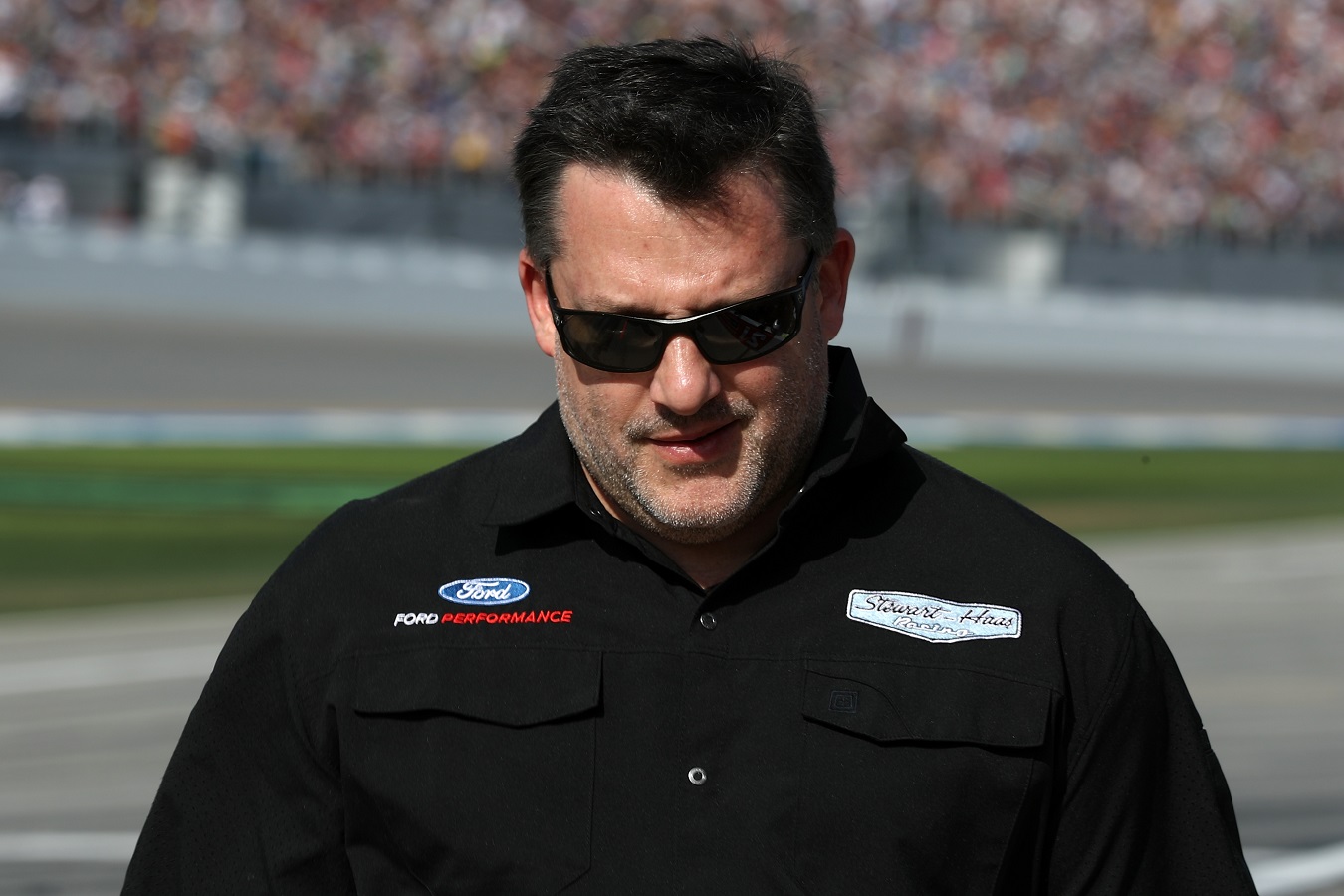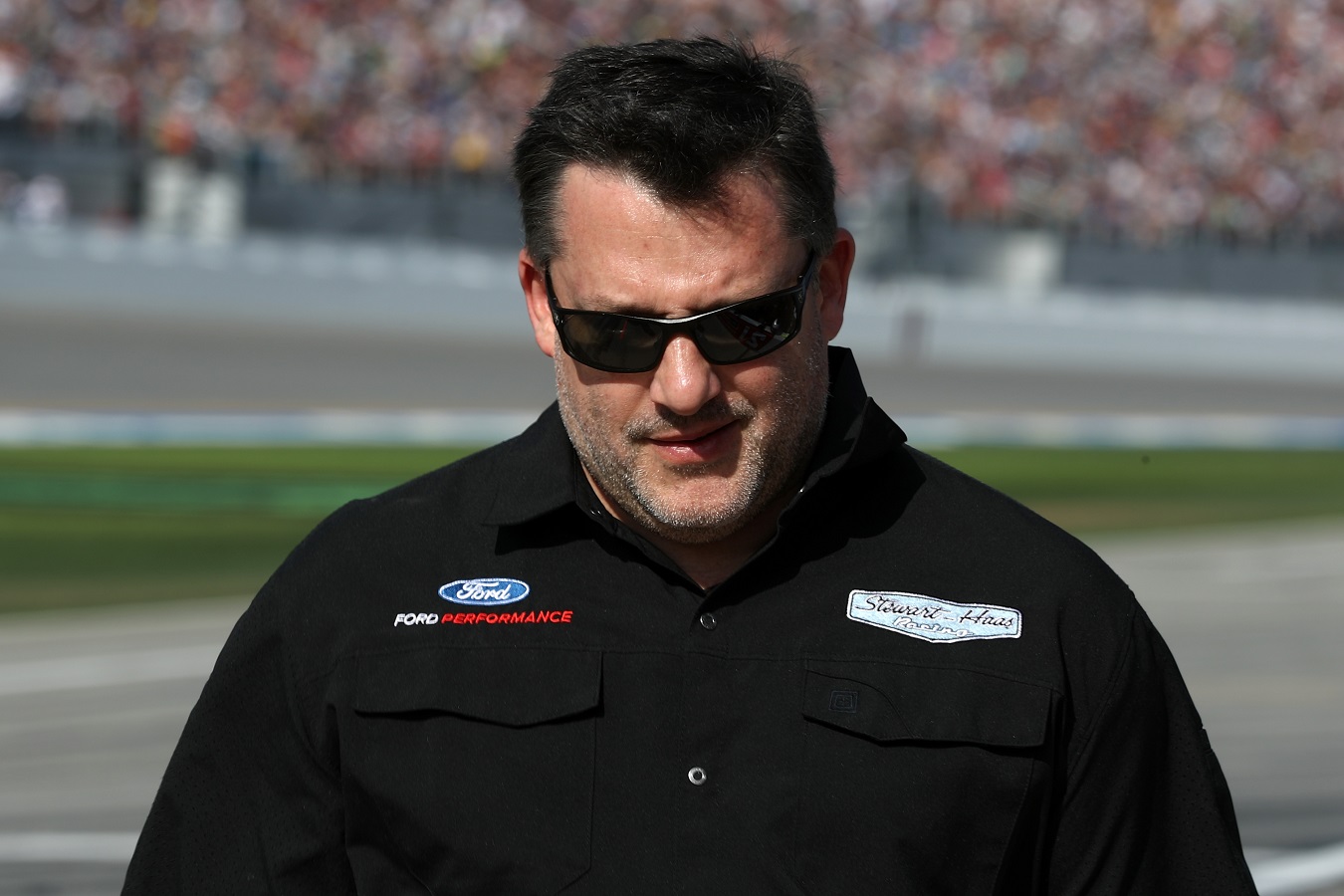 Morris underwent minor surgeries for the injuries inflicted by Stewart. Even though he publicly threatened legal action, none took place after the Parramatta incident.
Just a month later, Tony Stewart took his place in his self-owned No. 14 Ford for the upcoming NASCAR season. By the end of the year, he lifted his third Cup Series title in dramatic fashion, winning the final race at Homestead to claim the championship by tiebreaker over Carl Edwards.
For most athletes, spending a day in jail in a foreign country would be the low point of someone's career. Unfortunately for Tony Stewart, things would get much, much worse. On Aug. 9, 2014, during a sprint car race in upstate New York, he accidentally struck and killed fellow racer Kevin Ward, Jr., who had stepped out of his car after a crash. Stewart would later settle with the Ward family out of court.