NBA
Top 10 Active 3-Point Shooters in the NBA
The NBA has progressively moved toward stretching the floor, with an increasing amount of players hitting three-pointers. Not only that, but more and more players — such as Stephen Curry — are revolutionizing the way three-pointers are made. He shoots the ball from all over the court, making long shots in ridiculous frequency and setting records. But he's not the only one who has made a lot of threes in his career. Here are the top-10 active three-point shooters in the NBA.
10. Mike Miller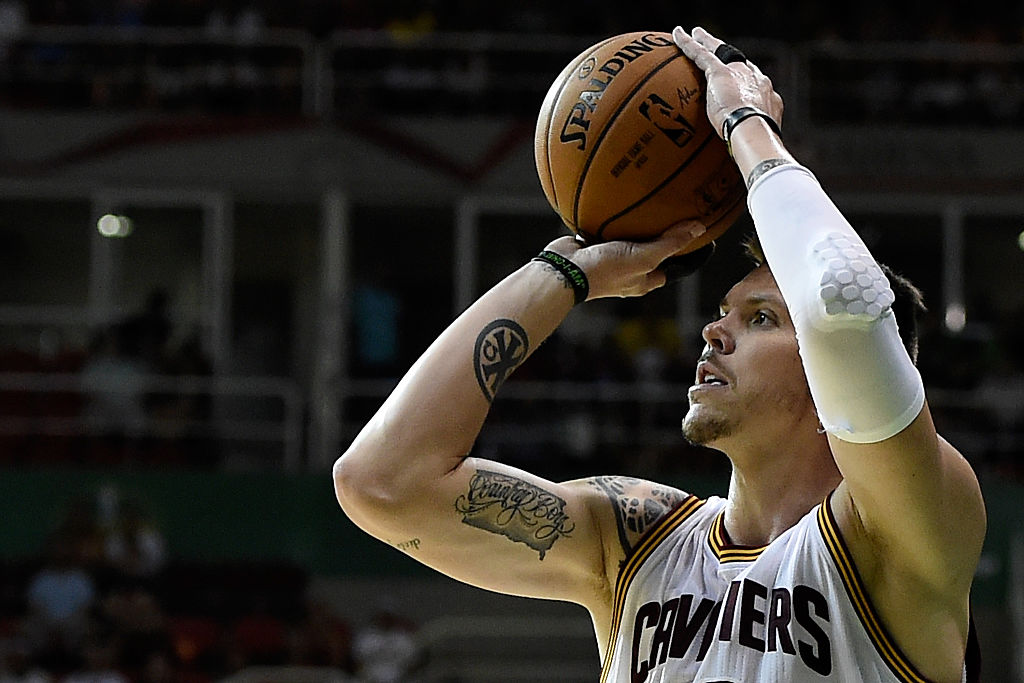 Small forward Mike Miller came into the league in the historically awful 2000 NBA Draft, making a name for himself as a three-point shooter over the course of his 17-year career. He's knocked down 1,585 threes to date, with his best season coming when he hit 202 shots from downtown for the Memphis Grizzlies in 2006–07. In his career, the 36-year-old has hit threes for the Grizzles, Orlando Magic, Washington Wizards, Miami Heat, Cleveland Cavaliers, and Denver Nuggets; the latter he currently plays for.
9. Stephen Curry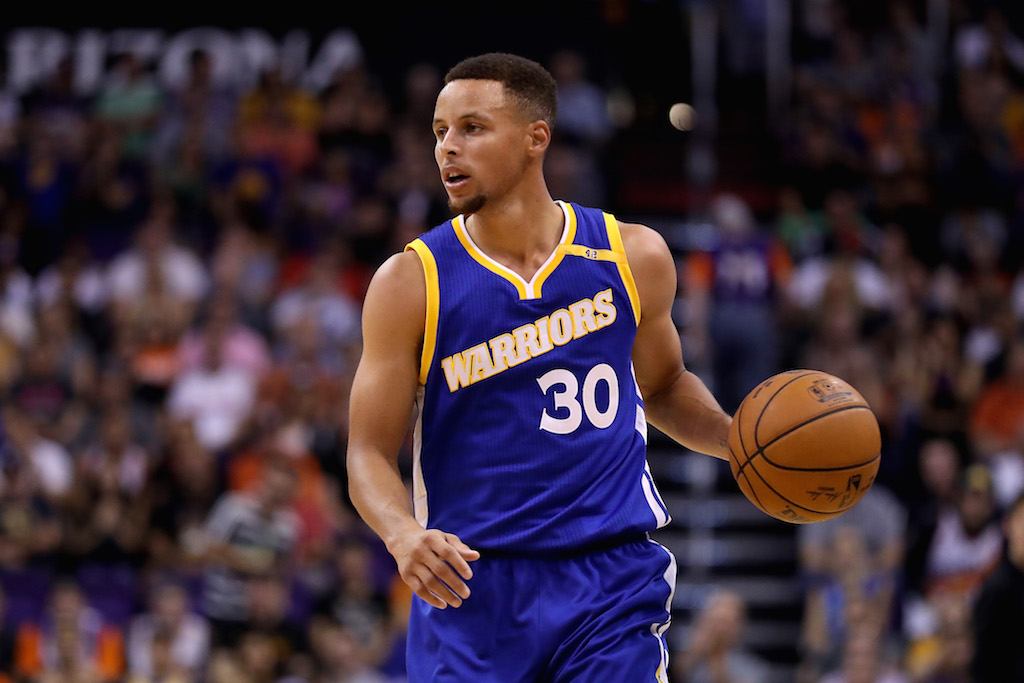 In seven years in the NBA, Stephen Curry is climbing the three-point list. He's No. 9 on the active list, but he's already No. 18 on the all-time list. Curry has hit 1,644 three-pointers for the Golden State Warriors. He's led the league in that category in each of the last four years. Currently, Curry leads the league with 51 three-pointers made in 11 games so far this season. At his current pace, he will eventually be the all-time leader in NBA history.
8. J.R. Smith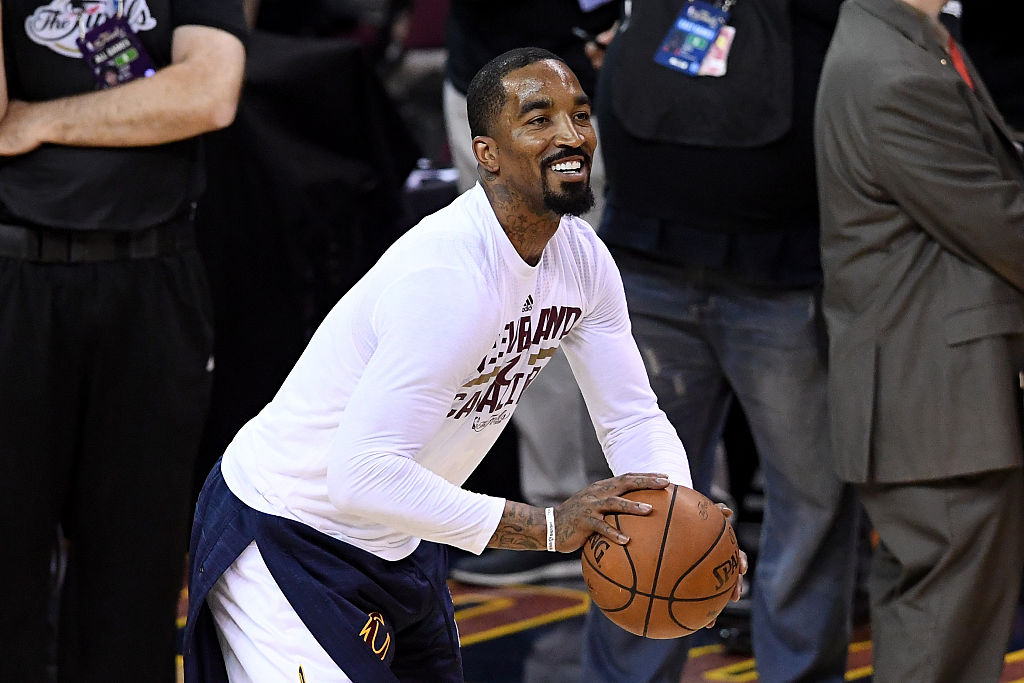 Shooting guard J.R. Smith has developed into a pretty decent three-point shooter in his career, hitting on 37.5% of his shots from beyond the arc and knocking down 1,703 in total. Smith came into the NBA as a 19-year-old in 2004, playing for the New Orleans Hornets, Denver Nuggets, New York Knicks, and now the Cleveland Cavaliers. He's hit an average of two three-pointers per game that he's played in the NBA. However, so far this season he's making three of them per game while hoisting 8.3 shots per game from deep.
7. Dirk Nowitzki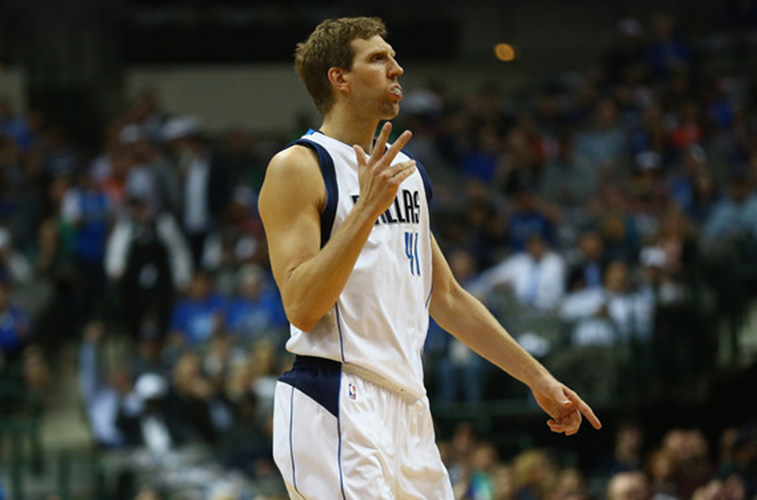 Power forward Dirk Nowitzki shows up on the active list at No. 7, having hit 1,705 three-pointers since his career began back in 1999. He's played his entire career with the Dallas Mavericks, making him the current franchise leader in three-point shots made. And that's all with a serious lull in the middle of his career, where he didn't hit over 100 threes in a season for seven consecutive seasons. He's picked it up again of late, getting back over 100 per year each of the last three seasons.
6. Joe Johnson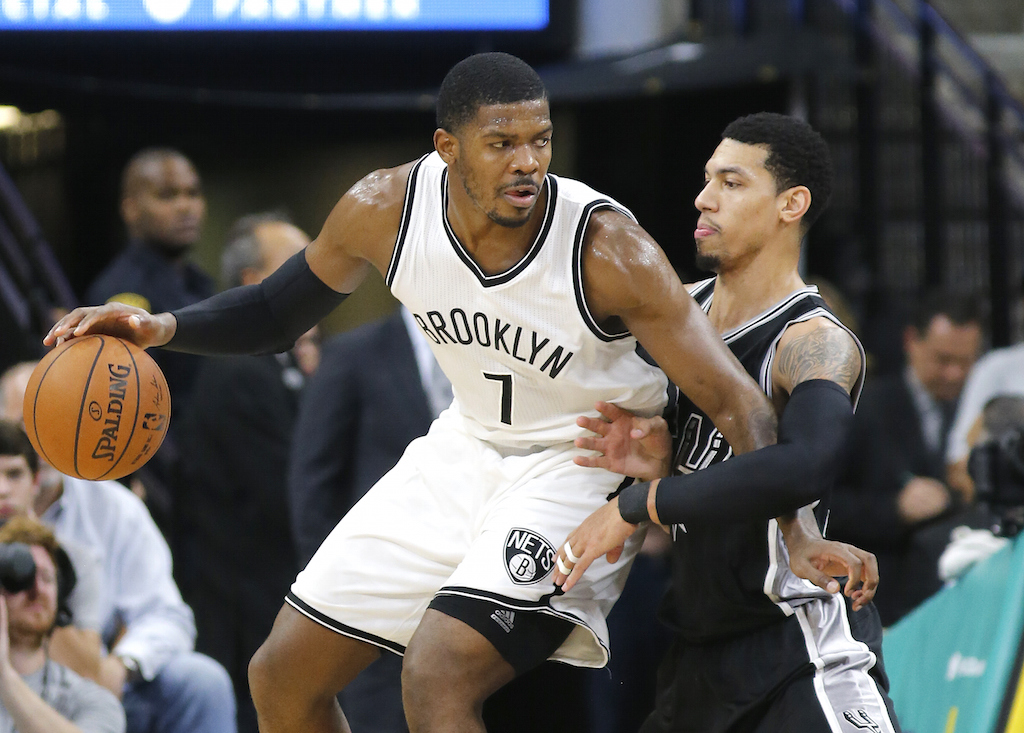 Joe Johnson makes the active list despite having begun his career as a suspect shooter from long distance. In his first three years, he shot just 32.3% from downtown. He's hit 1,848 threes in his 16-year NBA career, hitting on 37.2% of his shots while playing for the Boston Celtics, Phoenix Suns, Atlanta Hawks, Brooklyn Nets, Miami Heat, and now with the Utah Jazz. So far this season, he's hit on 16-for-34 from downtown.
5. Kyle Korver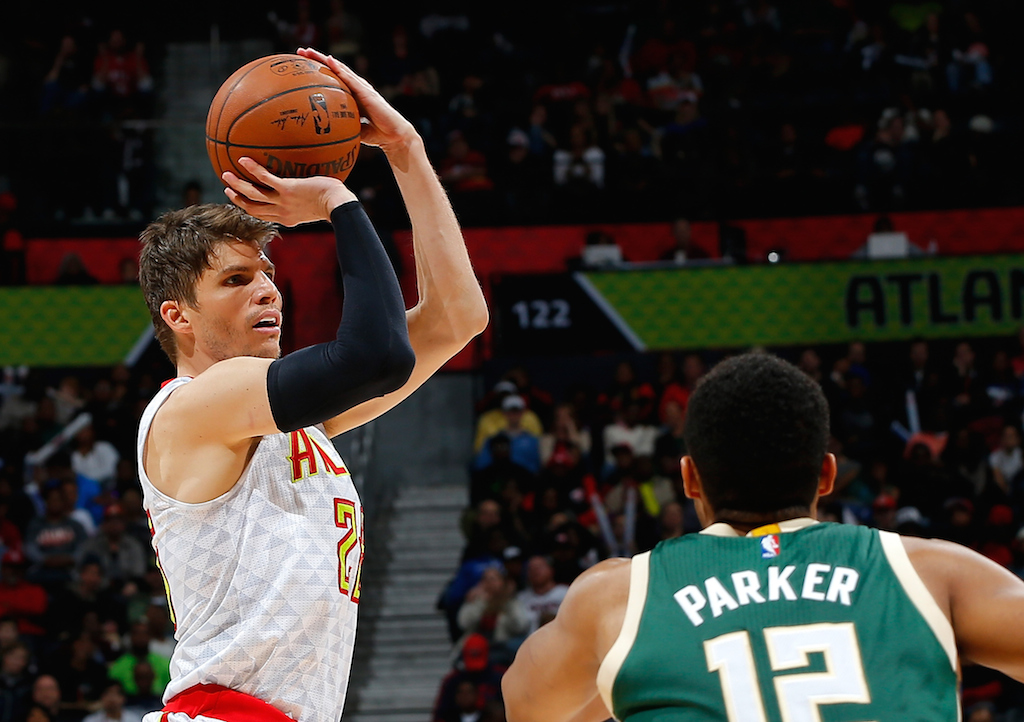 A second-round draft pick back in 2003, Kyle Korver has made an entire career out of being able to hit three-pointers — even becoming an All-Star in 2014–15. Korver has hit 42.9% for his career and has led the league in three-point percentage three times — including setting the all-time mark with the Utah Jazz back in 2009–10, hitting on 53.6% of his threes. Korver has hit 1,907 three-point field goals so far in his career and is still going strong at 35 years old.
4. Jamal Crawford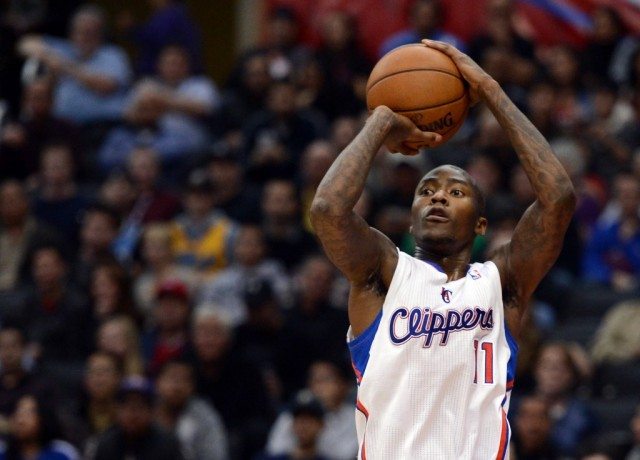 Long-time sixth man Jamal Crawford hasn't exactly been a great three-point shooter in his career, hitting just 34.9% of the shots he's taken. But he's had a lot of longevity, having played 17 years in the NBA, and he's taken a lot of shots from downtown, averaging five three-point attempts per game over the course of his career. That's been good enough for Crawford to hit 1,947 threes to date, and he's still adding to that total with the Los Angeles Clippers.
3. Vince Carter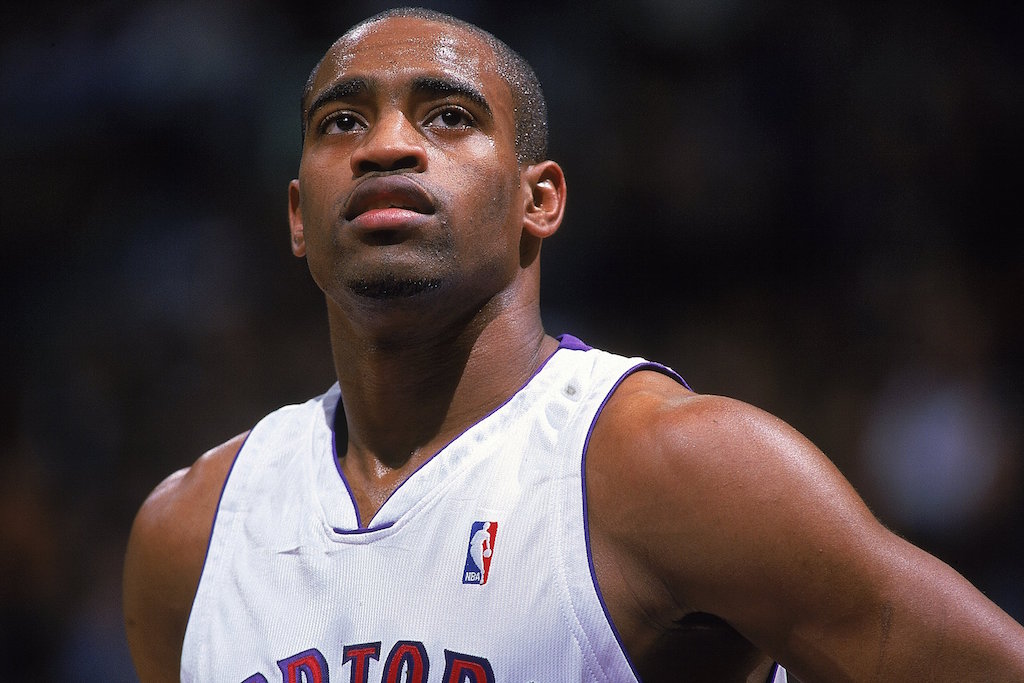 Vince Carter is not only No. 3 on the active three-point list, but he's No. 5 all-time. Carter is now 40 years old and still going strong with the Memphis Grizzlies — he's hit 18 three-pointers so far in 11 games this season. He was once one of the premier players in the NBA, averaging 27.6 points in a season with the Toronto Raptors. He's hit 1,955 threes over the course of 19 years for six different teams, averaging 37.3% on three-point shots.
2. Paul Pierce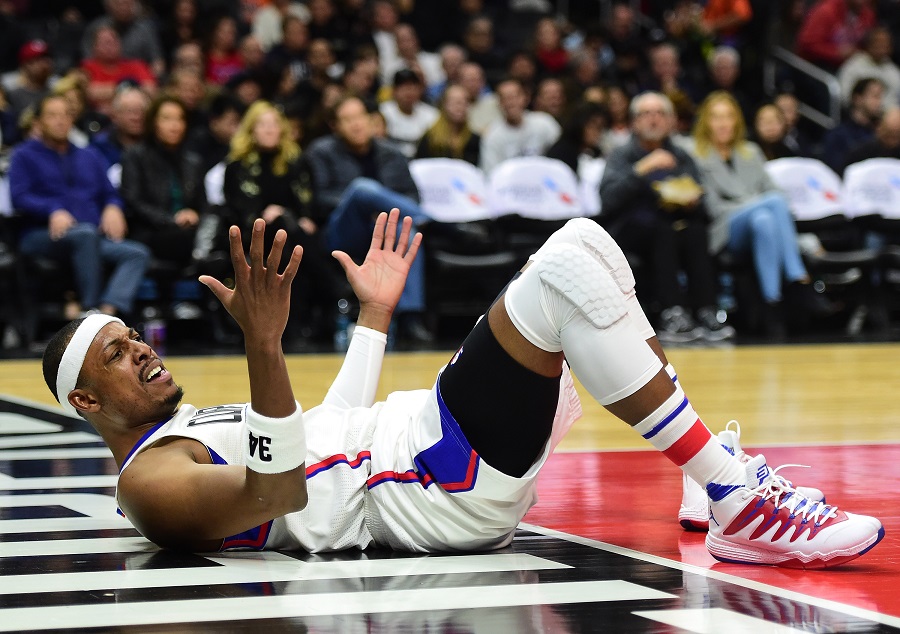 Paul Pierce came into the league at the same time as Carter, and while he's still technically an active player he has yet to make an appearance with the Los Angeles Clippers so far in 2016–17. His production fell off big time last year, averaging just 6.1 points and shooting just 31% from downtown as a 38-year-old. In his career, "The Truth" has hit 2,128 total shots from downtown at a 36.9% clip. His best year came in 2001–02, when he hit 210 three-pointers for the Boston Celtics.
1. Jason Terry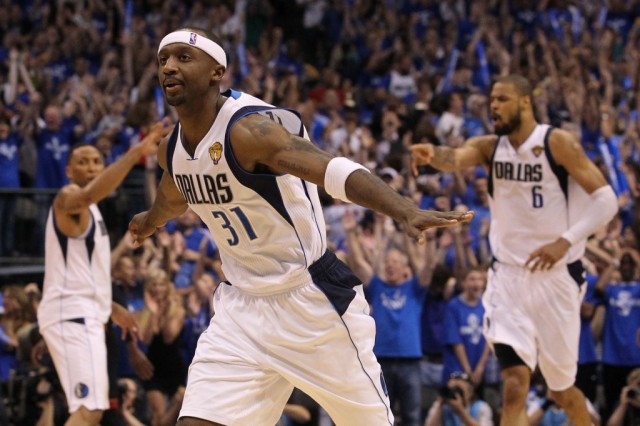 At 39 years old, guard Jason Terry is still going in the NBA, playing in a bench role with the Milwaukee Bucks. He's hit 2,171 three-pointers, which places him at the top of the active list and trailing just Reggie Miller and Ray Allen all-time in NBA history. He's shot 37.9% from long range, hitting 1.7 threes per game in his long career. With the game moving toward more and more three-pointers and great shooters such as Curry, Klay Thompson, James Harden, and J.J. Redick, it's hard to imagine Terry holding on to the No. 3 spot in history long-term. But for now, Terry has earned his place in history.
Statistics courtesy of ESPN and Basketball-Reference.