Top 10 Highest-Paid College Football Coaches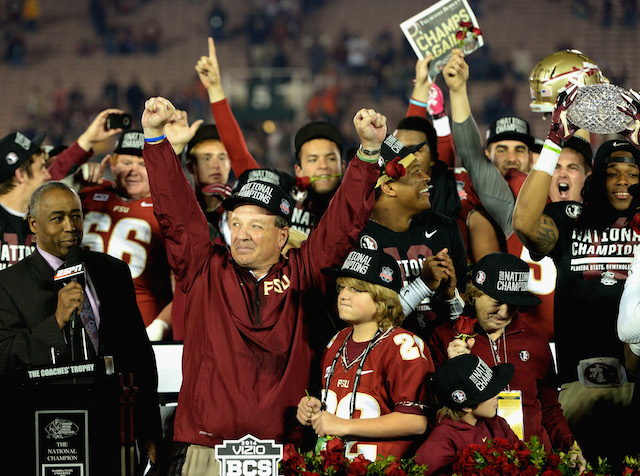 Big-time college football is a multibillion-dollar industry, so it should come as no surprise that more than half — 72 out of 121, to be exact — of the head coaches at Division I Football Bowl Subdivision schools make more than $1 million per year.
Additionally, the salaries of Dave Clawson at Wake Forest, Bronco Mendenhall at BYU, Steve Sarkisian at USC, Steve Addazio at Boston College, Derek Mason at Vanderbilt, Scott Shafer at Syracuse, and Matt Rhule at Temple are not made available to the public, but it is believed that all of them make well over $1 million per year, as well.
The annual compensation for the best head coaches in football seemingly gets higher and higher every year. Here is a look at the top 10 highest-paid coaches in college football.
All compensation data are courtesy of USA Today Sports.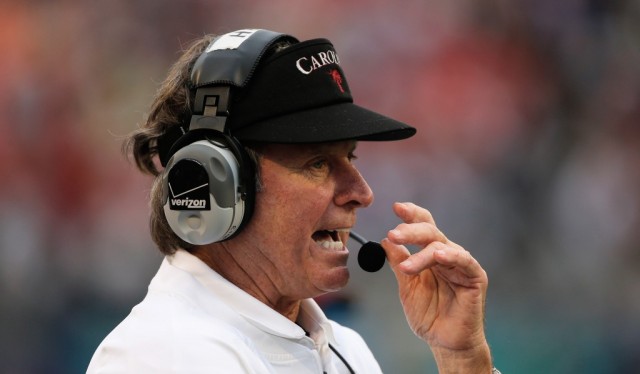 10.  Steve Spurrier, South Carolina
School compensation: $4,000,000
Outside compensation: $16,900
Potential bonuses: $1,700,000
Total compensation: $4,016,900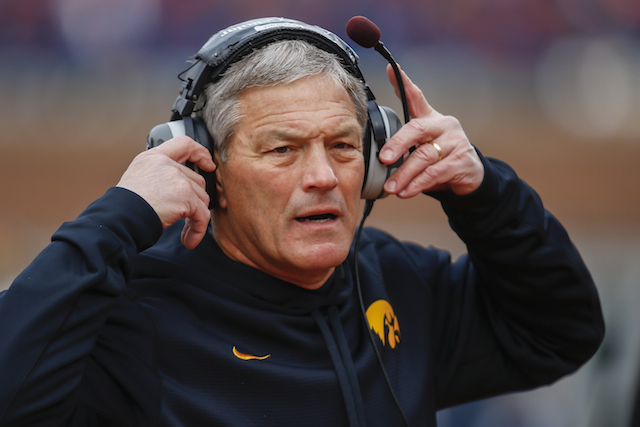 9.  Kirk Ferentz, Iowa
School compensation: $4,075,000
Outside compensation: $0
Potential bonuses: $1,750,000
Total compensation: $4,075,000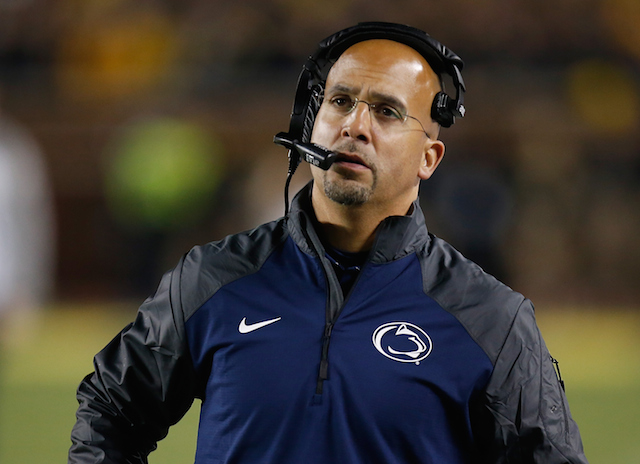 8.  James Franklin, Penn State
School compensation: $4,300,000
Outside compensation: Unknown
Potential bonuses: $1,000,000
Total compensation: $4,300,000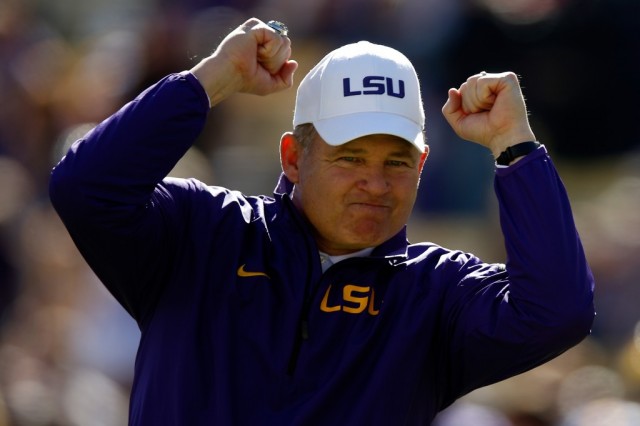 7.  Les Miles, LSU
School compensation: $4,300,000
Outside compensation: $69,582
Potential bonuses: $700,000
Total compensation: $4,369,582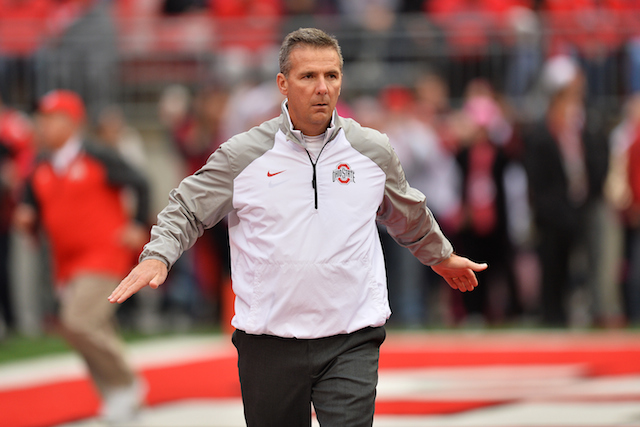 6.  Urban Meyer, Ohio State
School compensation: $4,486,640
Outside compensation: $50,000
Potential bonuses: $550,000
Total compensation: $4,536,640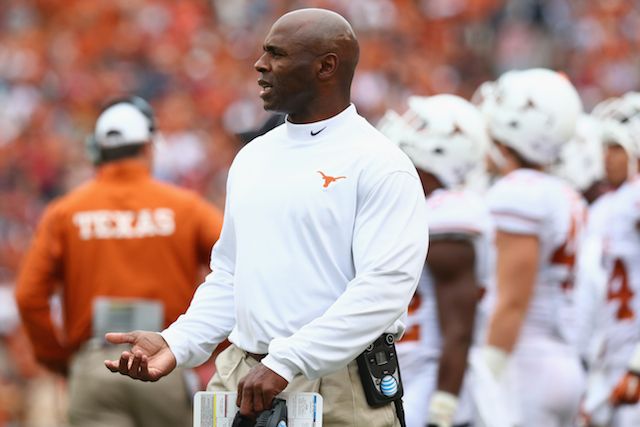 5.  Charlie Strong, Texas
School compensation: $5,000,000
Outside compensation: $270
Potential bonuses: $1,000,000
Total compensation: $5,000,270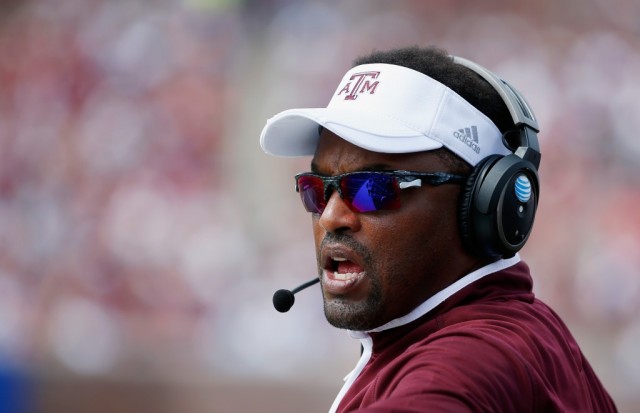 4.  Kevin Sumlin, Texas A&M
School compensation: $5,000,000
Outside compensation: $6,000
Potential bonuses: $750,000
Total compensation: $5,006,000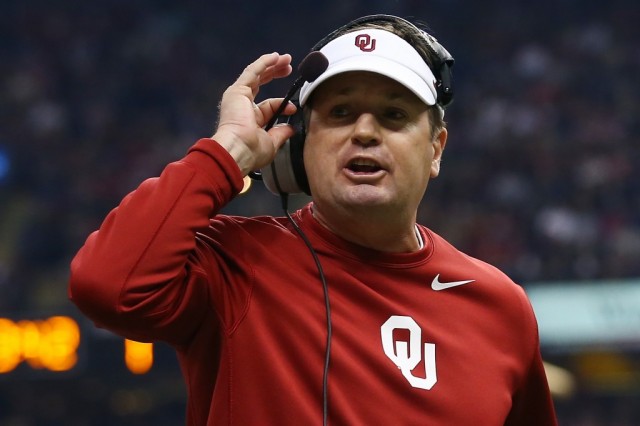 3.  Bob Stoops, Oklahoma
School compensation: $5,058,333
Outside compensation: $0
Potential bonuses: $819,500
Total compensation: $5,058,333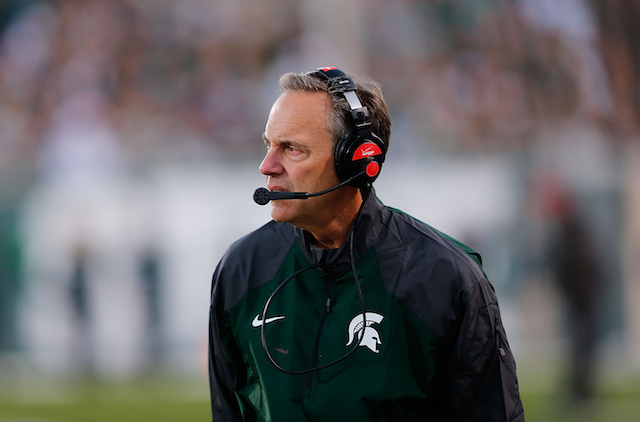 2.  Mark Dantonio, Michigan State
School compensation: $5,611,845
Outside compensation: $24,300
Potential bonuses: $650,000
Total compensation: $5,636,145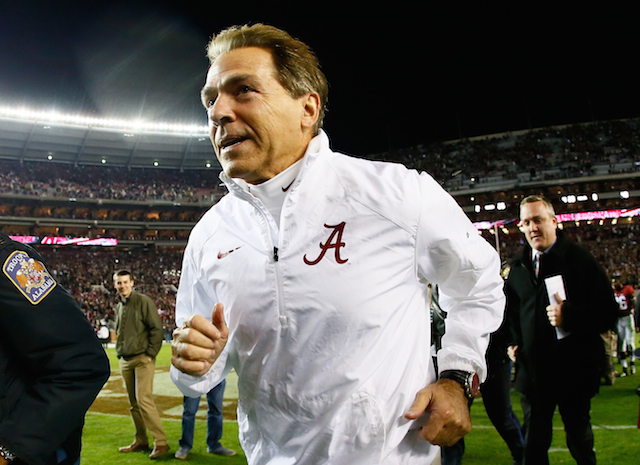 1.  Nick Saban, Alabama
School compensation: $6,950,203
Outside compensation: $209,984
Potential bonuses: $700,000
Total compensation: $7,160,187