The Top 10 NFL Draft Classes of All Time
The 2021 NFL draft was a quarterback heavy year, with the likes of Trevor Lawrence and Justin Fields going straight off the top.  But we live in a world where Ryan Leaf went second overall in 1998, while Tom Brady wasn't picked until the sixth round in 2000. Only time can tell whether a draft class truly stood out, or if that year was uncommonly packed with duds. Let's take a closer look at some of the best NFL draft classes of all time.
What is the best NFL draft class?
Most NFL draft years have several standout players. To truly narrow down the best draft year classes, it often means ignoring drafts with truly special early picks in favor of waves of sheer, proven talent that entered the league in a given year. Still, there is no shortage of recognizable, Hall of Fame-level players in every one of these incredible years.
2001: LaDainian Tomlinson and Steve Hutchinson are the only Hall of Fame picks from this class. That's in part due to the longevity of players from this era. Drew Brees will undoubtedly join them.
1993: Michael Strahan is the most famous name from this draft. He was joined in Canton by four others, and came into the league alongside many players with solid overall careers like Drew Bledsoe.
2004: This was a quarterback-heavy year that defined much of the decade of football that followed. Eli Manning, Philip Rivers, and Ben Roethlisberger all entered the league here.
1989: Troy Aikman, Barry Sanders, and Deion Sanders headline a historic draft class in which four of the first five picks all made the Hall of Fame.
1996: This was another year with five Hall of Famers, including Terrell Owens. But it gains a big boost from the overall high quality of talent, like wide receiver Keyshawn Johnson and linebacker Teddy Bruschi.
1961: This was the first year the AFL held a draft. Yet most of the best players ended up with the NFL, including Mike Ditka, who chose the Chicago Bears over the AFL's Houston Oilers. Of eight eventual Hall of Famers across both drafts, seven signed with the NFL first.
1967: This was the year when the AFL and NFL got tired of their picks being muddled by competition and held a single draft together. Hall of Famer Bob Griese went to the Miami Dolphins here. Way down in the seventh round, former college basketball star Rayfield Wright was seen as a risky pick. He, too, is enshrined in Canton for his all-time great work at offensive tackle.
1981: The 1980s had a decidedly defensive leaning, and this draft class was a big reason why. Linebacker Lawrence Taylor, safety Kenny Easley, cornerback/safety Ronnie Lott are the luminaries of this juggernaut year.
1964: This year cannot be denied due to sheer representation in the Hall of Fame. A full third of the top 18 picks ended up in Canton, with 10 represented overall. Paul Warfield, and Mel Renfro joined the NFL this year.
 The best NFL draft class of all time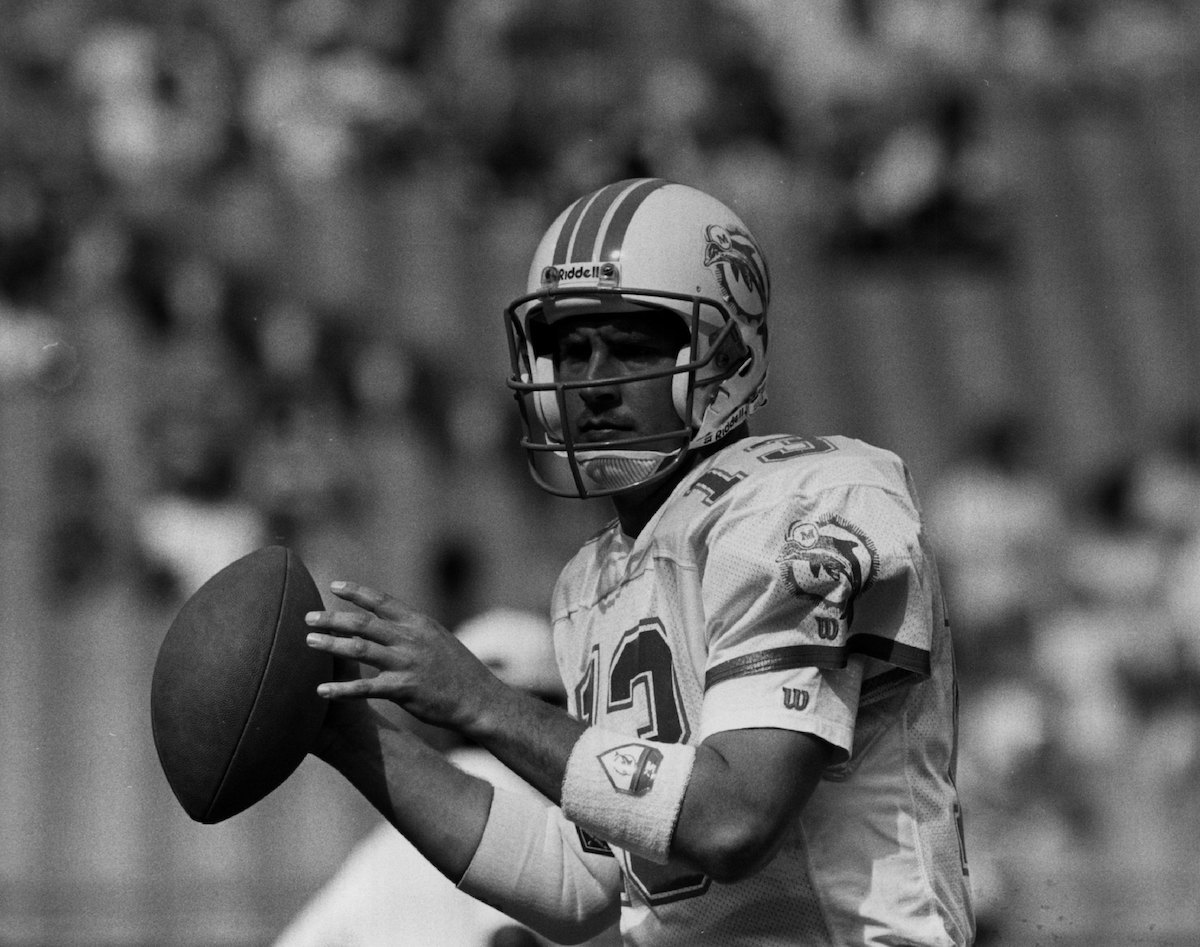 Choosing the second through 10th best draft classes is never going to please the crowd. The top spot does not have that problem. Whether it's ESPN or Athlon Sports, random Reddit users or major YouTubers, the consensus around 1983 is undeniable.
This year introduced several immortal names to the NFL. Dan Marino and John Elway entered the league here. It included a memorable trade that sent Elway to the Denver Broncos to begin his iconic run, Yardbarker reports. Eric Dickerson, possibly the greatest running back the league has ever seen, started here as well.
Richard Dent, Jim Covert, and Bruce Matthews all went on to define an entire era of the NFL. The diversity of positions — with eight total going to the Hall of Fame — is enough to make this a standout year. Then there's the quality of the players who didn't make the cut for Canton, yet still had greatness on display, like three-time Super Bowl winner Roger Craig. This is easily the year that each draft class hopes to repeat.
The most disappointing NFL draft classes
There is no shortage of less-than-memorable draft classes in the NFL. The 2013 draft quickly fell apart, with eight of the top 13 picks quickly moving on to other teams and having relatively short careers according to Pro Football Reference. While there are names with positive associations today, like Travis Kelce and DeAndre Hopkins, the top end of the draft lacked the star power of 2012's who's who of defining picks, like Andrew Luck.
But 2013 still doesn't come close to the pure bust that was 1992. According to NFL.com, this draft class produces exactly zero Hall of Fame players. The Indianapolis Colts had access to the first and second overall picks at the worst time possible. Steve Emtman went first, and went on to appear in just nine games before injuries ended his career. Quentin Coryatt, who went second, is known almost exclusively for his dropped interception during the 1995 AFC Championship. It was no 1983, that's for sure.