Top 10 Players at the NFL Scouting Combine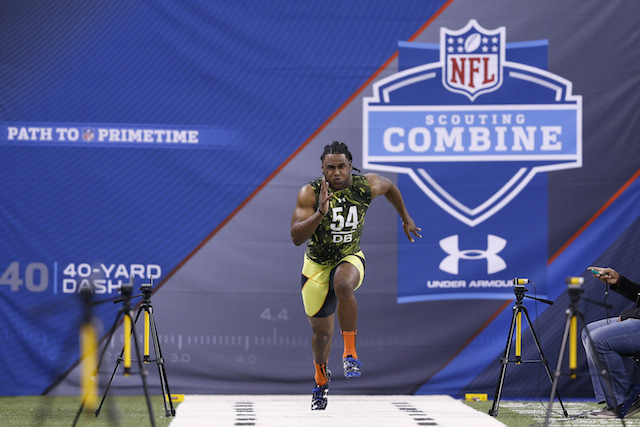 The official list of invitees for the 2015 NFL Scouting Combine was released late last week. While there were some surprising invites and a few notable snubs, there was never really any doubt that the top 2015 NFL Draft prospects would be attending the prestigious event that runs from February 17-23 at Lucas Oil Stadium in Indianapolis, Ind.
Here is a look at the top 10 players (in no particular order) that will be attending the 2015 NFL Scouting Combine in Indianapolis.
All statistics courtesy of Sports-Reference.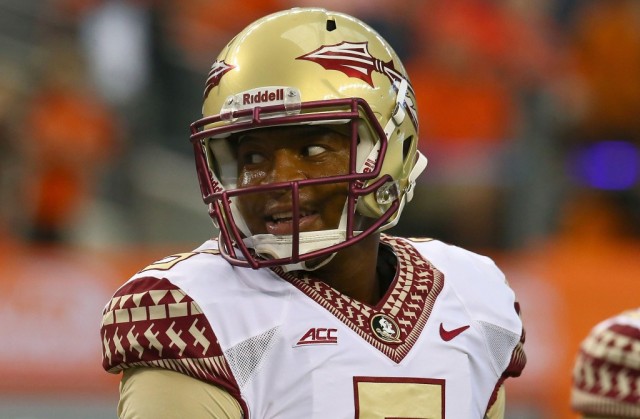 1.  Jameis Winston, quarterback, Florida State
You could easily make an argument for Winston being the player with the most on the line during his time in Indianapolis. There isn't a scout or General Manager in the league that doubts his physical ability, but there are major off-field issues surrounding Winston that have teams concerned about drafting the 2013 Heisman Trophy winner.
2.  Leonard Williams, defensive line, USC
At this point in time, Williams looks like the best defensive player, and arguably the best overall player available in the 2015 NFL Draft. Most scouts expect the 6-foot-5, 290-pound former USC star to test off the charts for someone his size during his time in Indianapolis.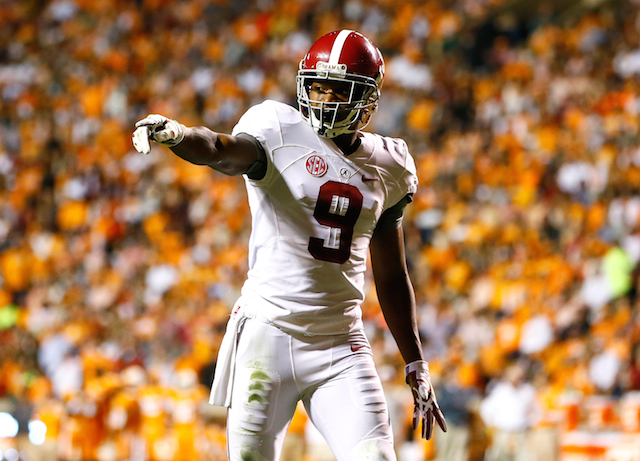 3.  Amari Cooper, wide receiver, Alabama
Cooper was hands down the best wide receiver in college football this past season, and given his tireless work ethic, it would come as no surprise if Cooper leaves Indianapolis as the highest-rated offensive player on most NFL teams' draft boards.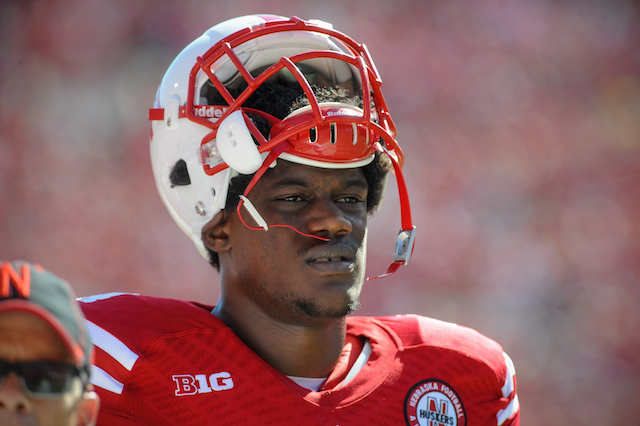 4.  Randy Gregory, defensive end, Nebraska
Gregory is an exceptional athlete with great length and quickness. He left Nebraska after his junior season, which should end up being an excellent decision on his part. Gregory is arguably the top pass rusher available in the 2015 NFL Draft and has a chance to solidify his status as a likely top-five pick with a strong performance in Indianapolis.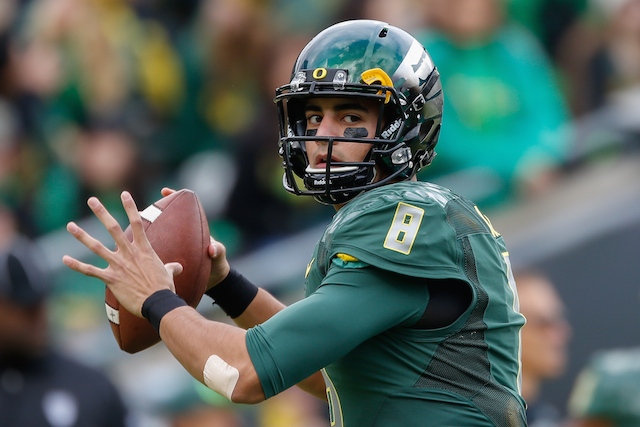 5.  Marcus Mariota, quarterback, Oregon
Unlike Jameis Winston, the other top quarterback prospect available in the 2015 NFL Draft, Mariota's intangibles are off the charts. The 2014 Heisman Trophy winner is considered to be one of the best quarterbacks in college football history, yet his focus leading up to the draft will be on easing concerns about his ability to play from within the pocket. He may be limited in Indianapolis due to a shoulder injury that occurred during his final season at Oregon, but if he is able to participate in Indianapolis, expect his workout to be one of the most anticipated and scrutinized workouts of 2015.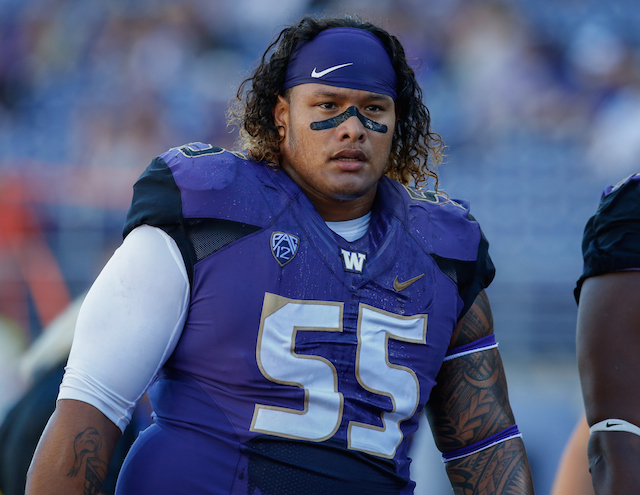 6.  Danny Shelton, defensive tackle, Washington
Shelton turned in a solid week of practice at the 2015 Senior Bowl, and will be out to solidify his place among the top 10 prospects available in the 2015 NFL Draft during his time in Indianapolis. He possesses rare size and moves surprisingly well for someone who weighs north of 330 pounds.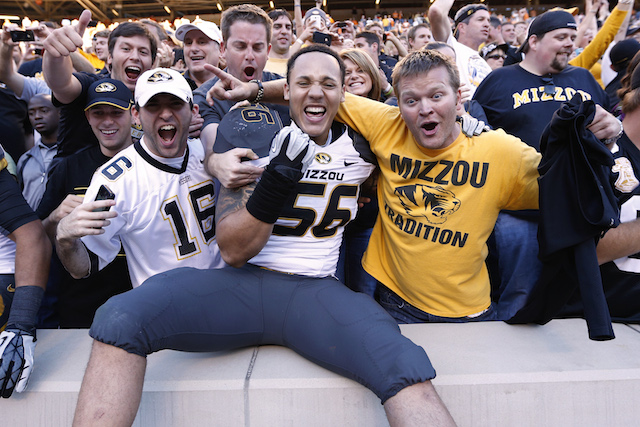 7.  Shane Ray, defensive end, Missouri
Ray doesn't possess the ideal size for a defensive end prospect, but that hasn't stopped him from being highly productive as a pass rusher. He is extremely quick, surprisingly physical and has a relentless motor. For teams that are wary of Ray's size, they can look at a guy like Elvis Dumervil, and see that he has been tremendously productive in the NFL despite standing only 5-foot-11.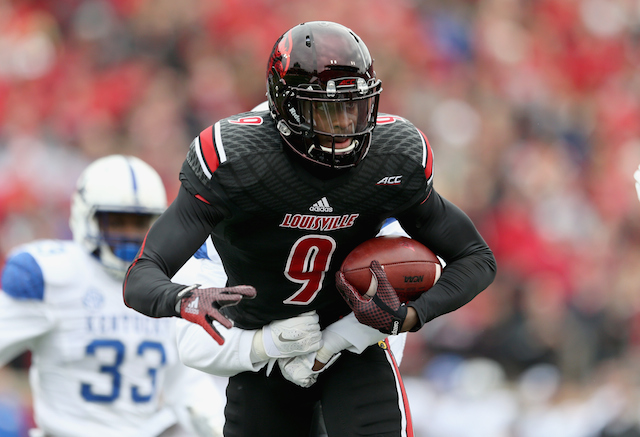 8.  Devante Parker, wide receiver, Louisville
Parker missed seven games this past season due to a foot injury, but still managed to put up 855 yards and five touchdowns on 43 receptions. He has the size that NFL teams love, and has the speed to make him a legitimate deep threat at the next level. Expect to see Parker put together one of the best all around Combine performances this year.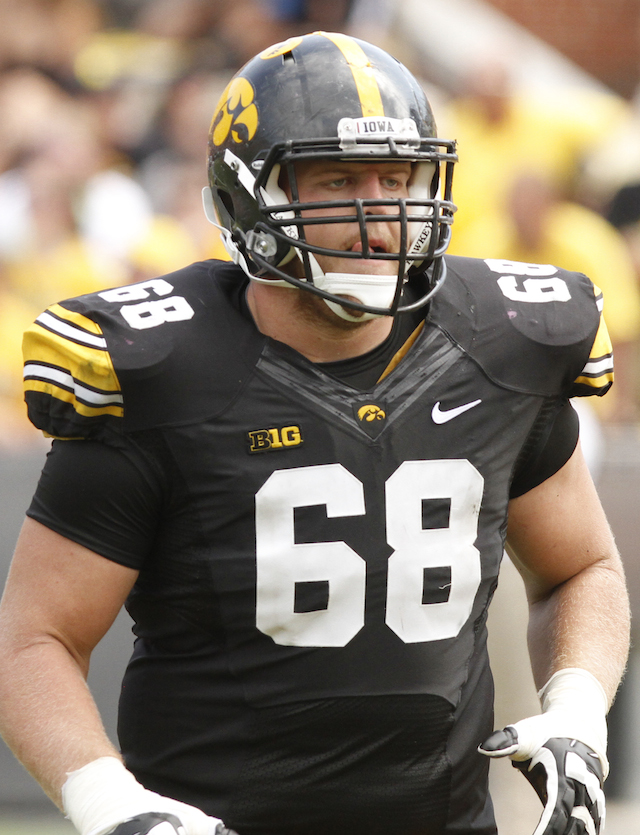 9.  Brandon Scherff, offensive tackle, Iowa
Scherff is the next man up in a long line of highly touted offensive line prospects coming out of Iowa. Most scouts are projecting Scherff to be a right tackle or offensive guard at the next level, but he has the ability to be a left tackle as well. He has a nasty streak to him that has helped him develop into the best run-blocking prospect in the 2015 NFL Draft class.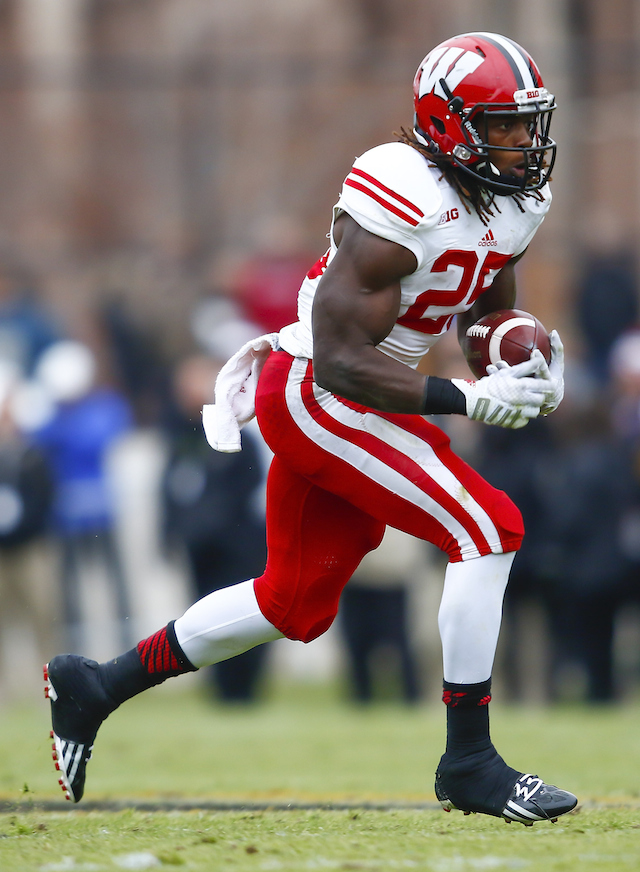 10.  Melvin Gordon, running back, Wisconsin
Gordon may not hear his name called until the very end of the first round, or possibly not until the second round of the 2015 NFL Draft. That has more to do with the NFL's devaluation of the running back position than it does Gordon's actual talent. Ten years ago, the former Wisconsin running back would be a shoe-in as a top-five pick, but now he will need a strong performance in Indianapolis to even crack the top 15. Gordon will really be able to help himself if he can test well enough to ease concerns over his apparent lack of elite-level speed.