The Top 10 Remaining NFL Free Agents for the 2018 Season
NFL free agents have been signing for a few weeks now, with the top players on the board having gone already. The Minnesota Vikings gave Kirk Cousins a three-year deal, while Drew Brees, Ndamukong Suh, and others have all inked contracts. But that doesn't mean there aren't still quality players left out on the market. Some could come in and fill roles as backups, while others still could step into a starting role for a contender.
Let's take a look at the 10 best NFL free agents that are still unsigned, including several big names that any NFL fan should recognize.
10. Dominique Rodgers-Cromartie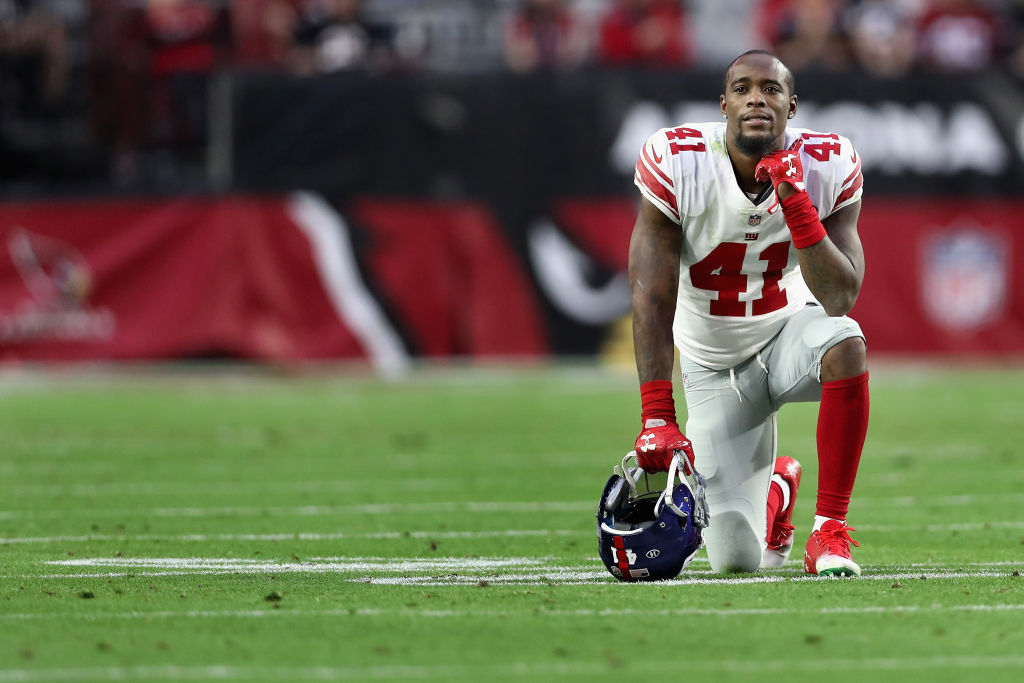 At nearly 32 years old and with 10 years in the NFL, cornerback Dominique Rodgers-Cromartie may no longer be a star in the NFL. He was a first-round draft pick of the Arizona Cardinals back in 2008, and he helped lead his team to a Super Bowl appearance as a rookie. Rodgers-Cromartie was a Pro Bowler twice, in 2009 and in 2015, and after three seasons with the Cardinals, he played two years with the Philadelphia Eagles, one with the Denver Broncos, and then four with the New York Giants.
He had been a quality player up until 2017, when he lost his full-time job, got asked to move to safety, and then was later released over a pay cut. Somebody needing help in the secondary should pick up Rodgers-Cromartie.
Next: An aging quarterback
9. Jay Cutler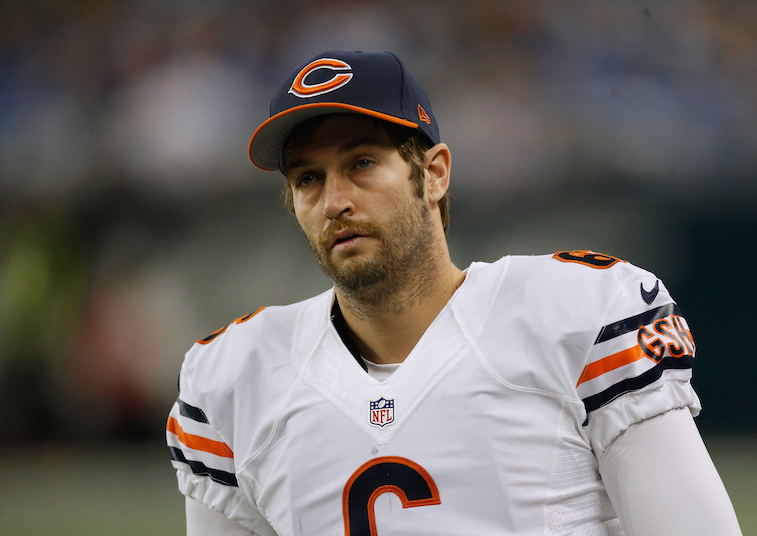 One of the best available quarterbacks is Jay Cutler, who spent last season with the Miami Dolphins. Cutler has his flaws, but he is a relatively competent quarterback with a cannon for an arm. The soon-to-be 35-year-old threw 19 touchdown passes with 14 interceptions last year, posting a passer rating of 80.8 in 14 starts with the Dolphins. But in 2015, his last healthy season with the Chicago Bears, Cutler had a passer rating of 92.3 with 21 touchdowns and just 11 interceptions.
At this point, Cutler may be headed for a broadcast booth. Or maybe you'll find him on a beach somewhere with a cigarette hanging out of his mouth. But somebody is going to lose their quarterback in training camp and Cutler's phone will ring.
Next: A former star running back
8. DeMarco Murray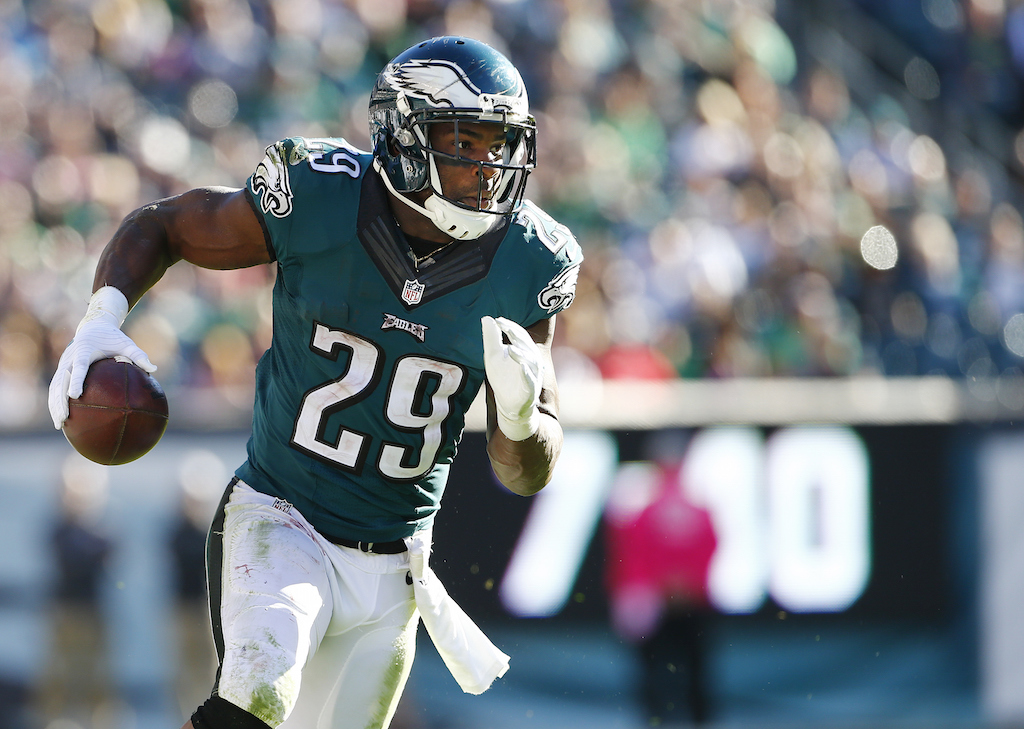 It should've been somewhat predictable what would happen with DeMarco Murray. In 2014, he led the league in rushing attempts while playing for the Dallas Cowboys, taking the ball nearly 400 times — not to mention his 57 receptions. He rushed for a league-best 1,845 yards and 13 touchdowns that year, but Murray's performance dropped off big-time in the following year with the Philadelphia Eagles.
He had a bounceback season with the Tennessee Titans in 2016, but struggled again in 2017. Does Murray have one more bounce-back season left in him?
Next: A former MVP winner
7. Adrian Peterson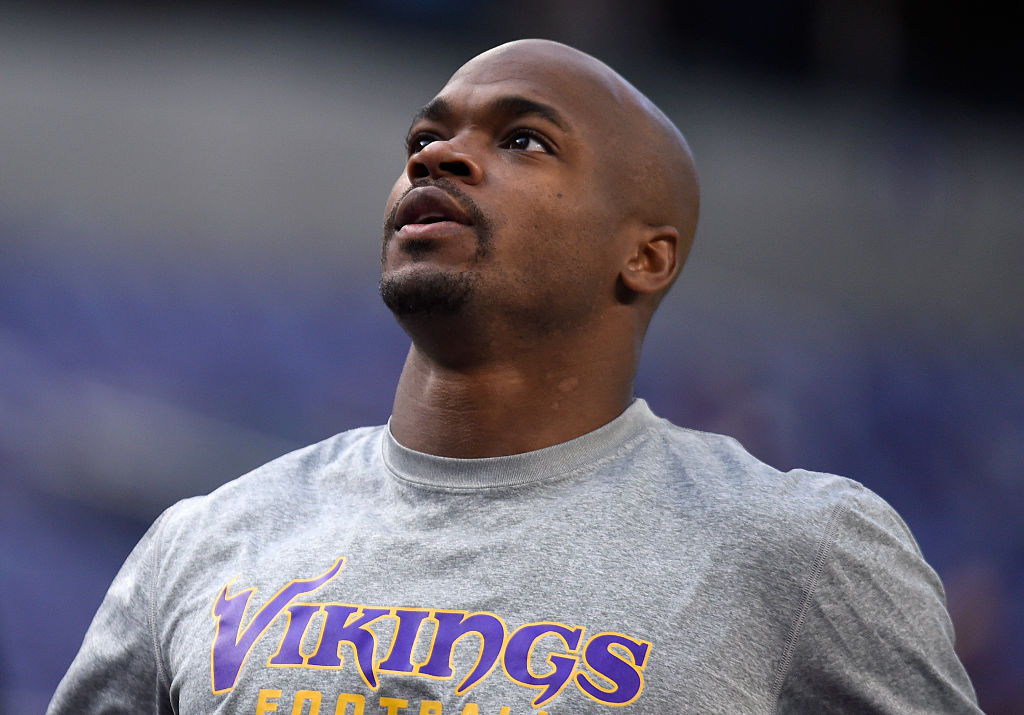 Adrian Peterson is in pretty much the same position as DeMarco Murray. Peterson is a former MVP winner and one of the greatest running backs the game has ever seen, but he has certainly been trending downward. He played in just one game in 2014 after tearing his ACL. In 2015, he bounced back to lead the NFL in rushing yards (1,485) and rushing touchdowns (11). But in the two years since, Peterson has played just 13 total games with 601 yards, two touchdowns, and a 3.1 yards-per-carry average.
Peterson is now 33 years old, which is way past the prime years for a running back. However, he is also healthy and hasn't had a whole lot of wear and tear on his knees the last two seasons. Someone will pick him up just to see what he has left.
Next: An underrated safety
6. Eric Reid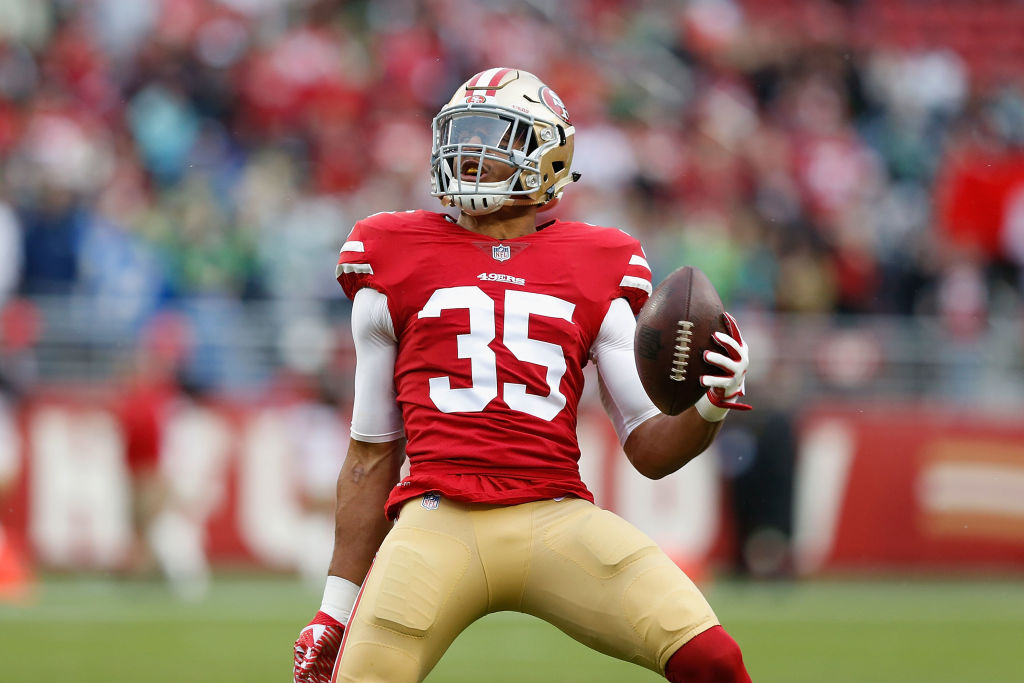 Eric Reid is a 26-year-old free safety and a former first-round pick of the San Francisco 49ers. He has played his entire career with the Niners, making one Pro Bowl as a rookie back in 2013. Reid has been unable to repeat the success of his first season, when he had a career-best four interceptions, 92 tackles, and 12 passes defended.
It has to be pointed out that Reid was also a teammate of Colin Kaepernick with the 49ers, and was often right alongside the quarterback to kneel during the national anthem. The longer Reid goes unsigned, the more we will have to question why.
Next: A talented wide receiver
5. Jordan Matthews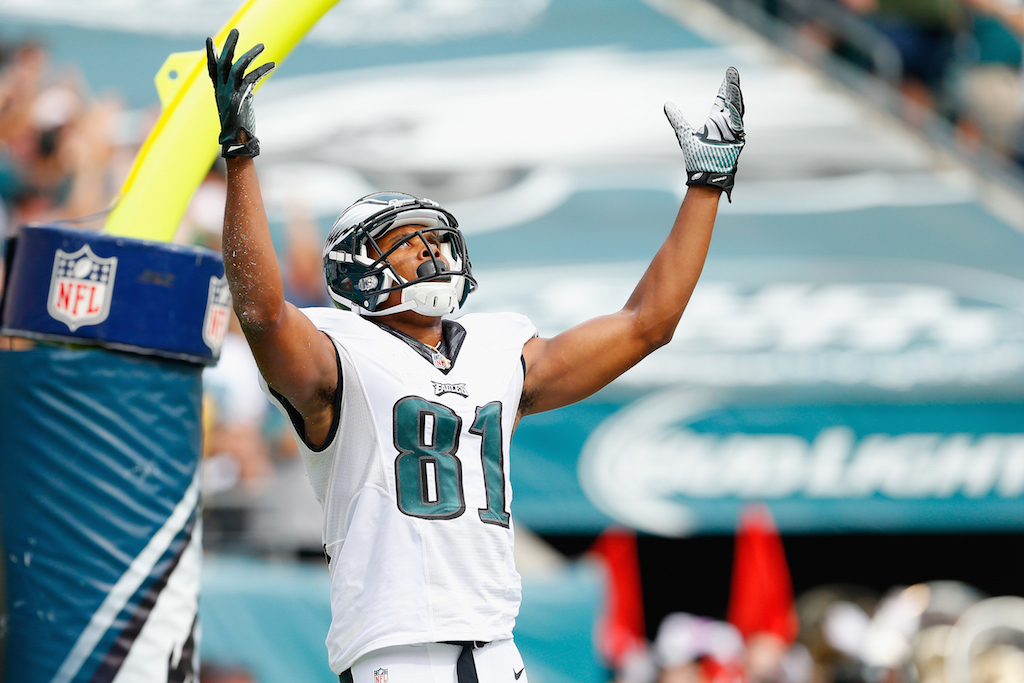 In his three seasons with the Philadelphia Eagles, wide receiver Jordan Matthews appeared to be on the rise. He caught 85 passes for just under 1,000 yards and eight touchdowns in his second year, and took a slight step backward to 73 catches and 804 yards in his third. The Eagles traded him to the Buffalo Bills, where he played just 10 games in 2017 with 25 receptions and 282 receiving yards.
It's hard to totally blame that on Matthews, who was injured for a good chunk of the season and whose quarterback was Tyrod Taylor. But he has yet to find a job, and you would have to think somebody could use a 25-year-old receiver with some speed.
Next: A former star linebacker
4. NaVorro Bowman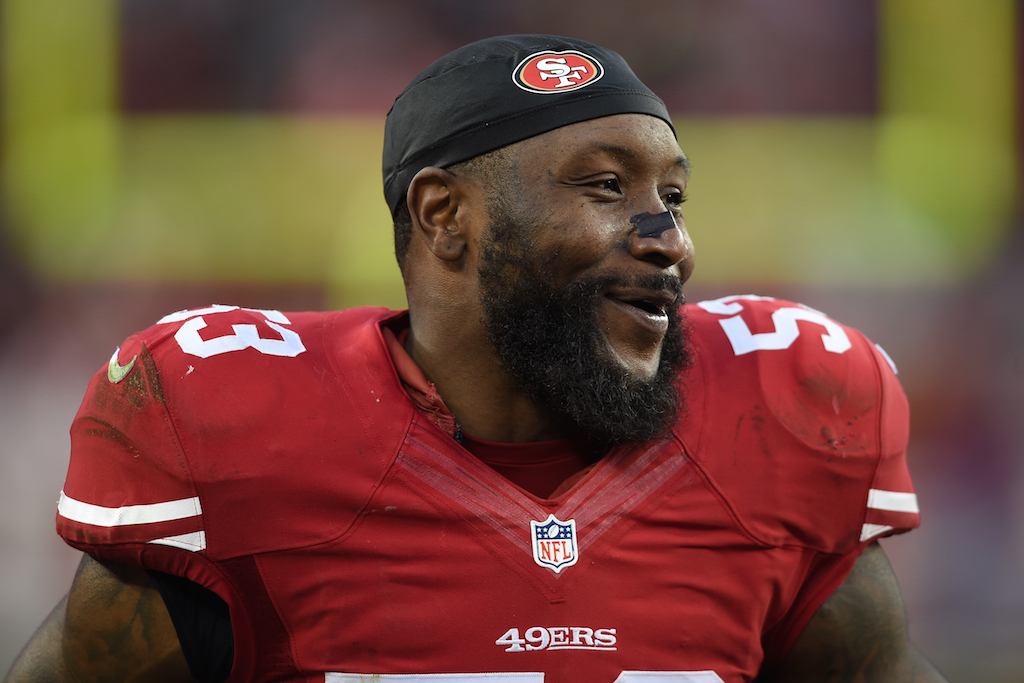 The former San Francisco 49ers linebacker used to be one of the very best players in the league, but those days appear to be behind him. Bowman was cut by the Niners after just five games last year, signing with the Oakland Raiders and finishing out strong with 10 games in silver and black. The 30-year-old middle linebacker is clearly beyond his prime, having suffered a torn ACL in 2014 and a torn Achilles tendon in 2016. But if healthy, he still has something to offer.
Bowman has reportedly been talking to the Raiders about a return, but any team with a need at middle linebacker should be considering him.
Next: A safety that has flashed promise
3. Kenny Vaccaro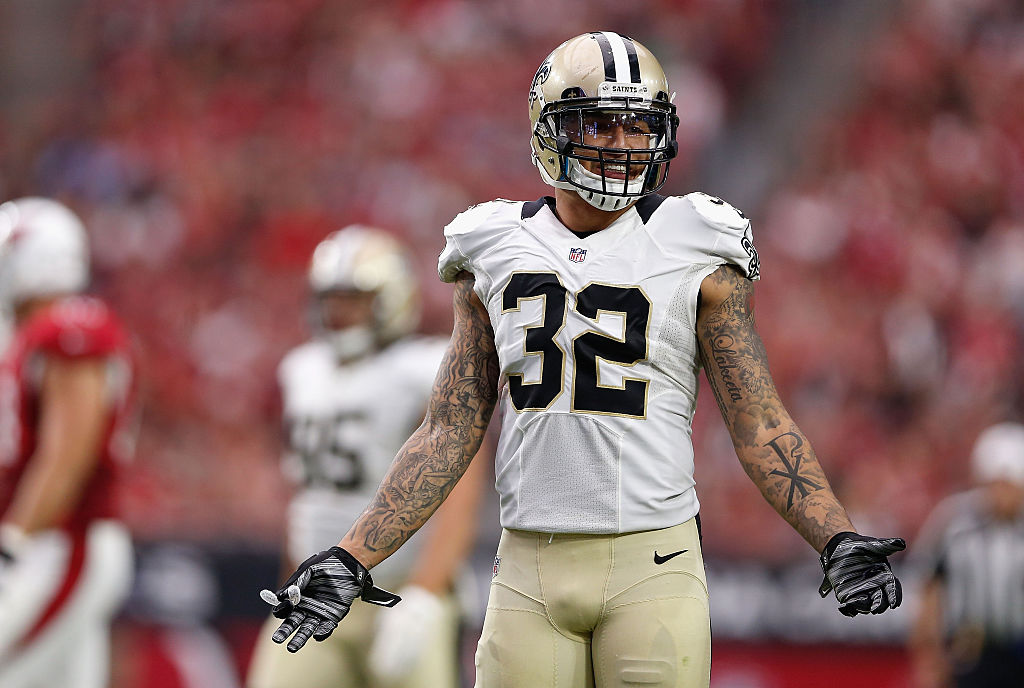 Kenny Vaccaro is yet another younger player that is still looking for a job. Like so many others, he's a former first-round draft pick and a safety with just five years in the league. Vaccaro has never been a Pro Bowl caliber player, but he has started at least 11 games every season since coming into the league. He was drafted and played his entire career to this point with the New Orleans Saints, and often failed to live up to his first-round billing.
But Vaccaro also flashed plenty of his talent during his five seasons in New Orleans, and at just 27 years old there is still plenty of football left in him. Somebody will end up with Vaccaro starting games at safety this season.
Next: A controversial figure
2. Colin Kaepernick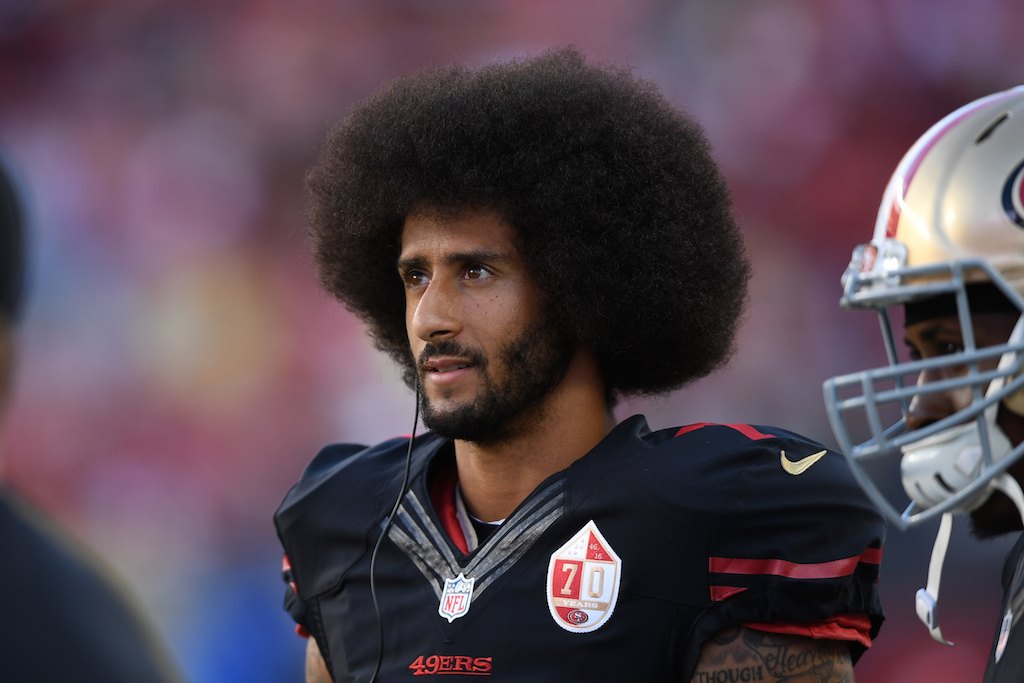 The final name on this list has to be Kaepernick. No matter how you feel about the movement he started to protest against police brutality, there is no doubting that the 30-year-old is better than the vast majority of the backup quarterbacks in the league — and probably some of the starters, too. In 11 starts in 2016, Kaepernick threw 16 touchdowns with just four interceptions, posting a passer rating of 90.7 while also rushing for 468 yards and two touchdowns.
Teams avoided signing Kaepernick last season because of the political ramifications and fear of fan opinions. At some point, somebody needing a quarterback should swallow their political pride and pick up the phone.
Next: A good, young defensive tackle
1. Johnathan Hankins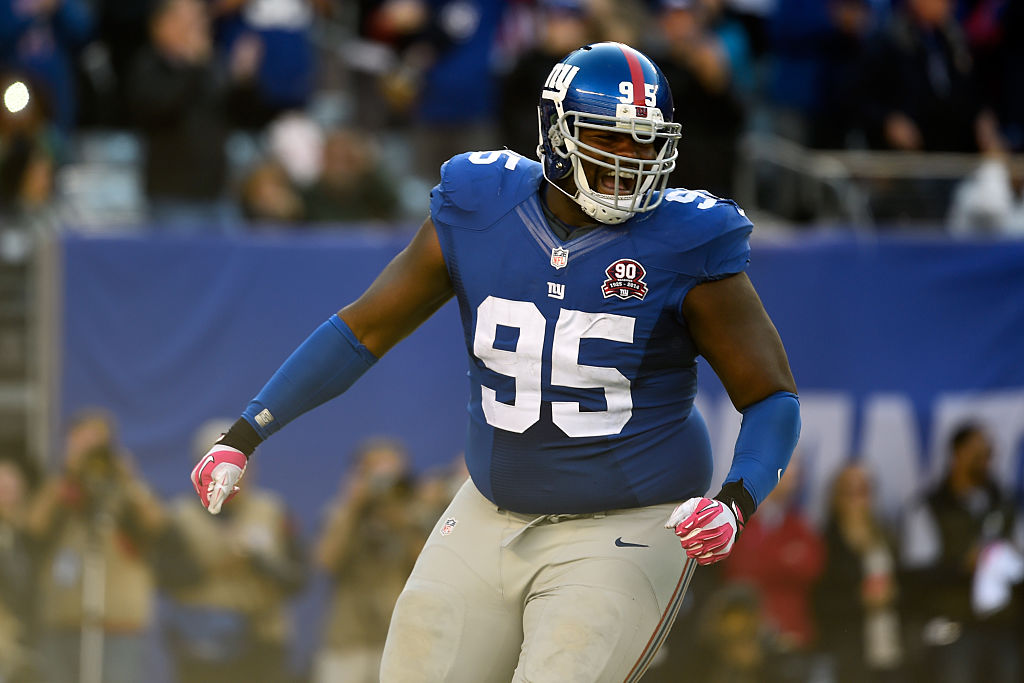 Johnathan Hankins probably won't last long on the free agent market, and in fact may be the best player available. The Indianapolis Colts cut the 26-year-old just one year after giving him a three-year, $27 million free agent contract. Hankins is healthy and had a great season in 2017, so it's a bit of a headscratcher.
The defensive tackle is a former second-round draft pick of the New York Giants and is strong against the run. Given his age, health, and ability, somebody should snap him up quick.