NBA: The 10 Worst Fights and Feuds in Basketball History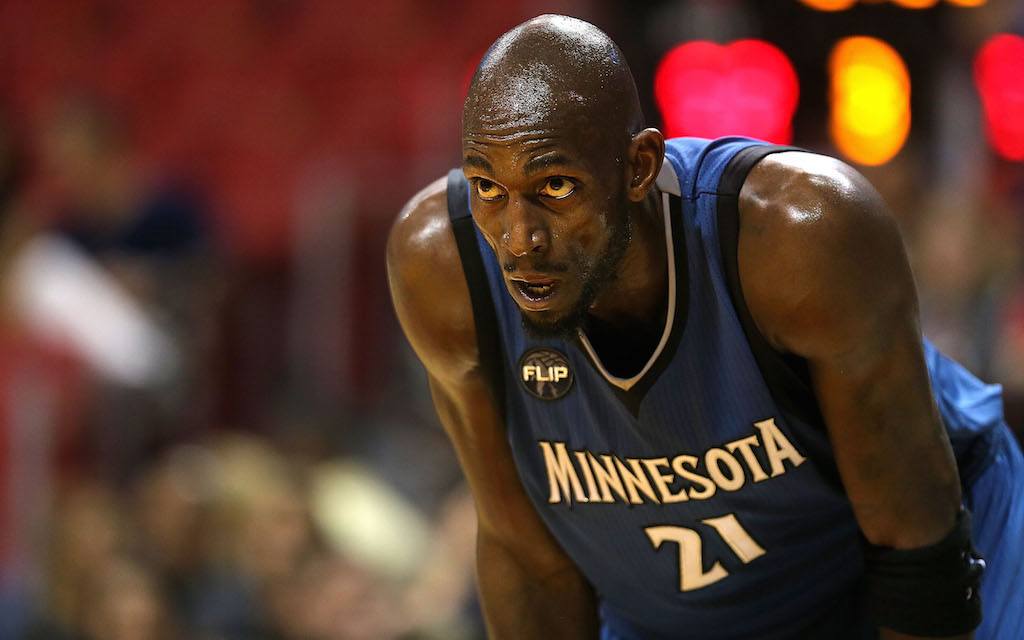 Remember back when the NBA doled out penalties for Kevin Garnett and Dwight Howard over their altercation in a game between the Brooklyn Nets and the Houston Rockets. Garnett, now on the Timberwolves, received the stiffer fine, a one-game suspension without pay for head-butting the Rockets' center, while Howard received a $15,000 fine for his own part in the matter.
Sometimes these things happen. In the heat of the moment, players can lose their cool, and use poor judgment. However, other times, players simply just don't like each other. And this is the case with Garnett and Howard. People in NBA circles are familiar with the fact that these two players don't get along. And, unfortunately, this sort of thing happens in professional sports.
Sometimes there are rivalries between teams, and sometimes there are rivalries between individual players. And this should come as no surprise, given how physical it can get out on the basketball court. However, feuds in the NBA aren't always limited between players, and some of these ill feelings are quite legendary. Here are our top 10 feuds in NBA history.
10. Allen Iverson vs. Practice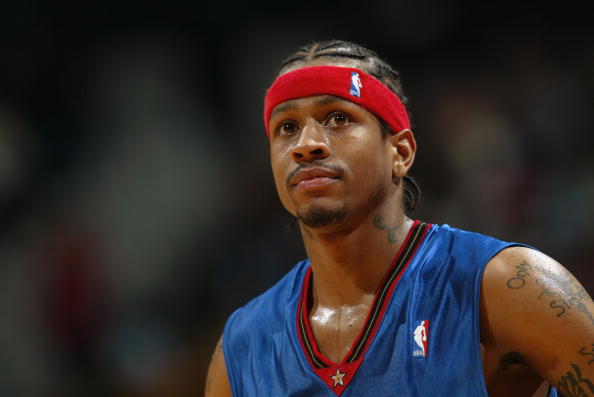 Former Philadelphia 76er fan favorite Allen Iverson is among the toughest pound-for-pound players in NBA history. He may have been listed at six-feet tall, but that number is generous at best. And yet, for his tiny stature, Iverson never hesitated to put his body in harm's way. As a dynamic scorer and fierce competitor, Allen Iverson always came to play on game night. However, practice was an entirely different story.
No words could possibly do justice to how much Iverson disliked participating in practice. He fought it to the bitter end. So, let's just let AI do the talking:
9. LeBron James vs. DeShawn Stevenson
Throughout his NBA career, the King has had his fair share of rivals. So we're clear, DeShawn Stevenson is not one of them. Not even close. Still, that didn't stop Stevenson, then with the Washington Wizards, from calling James "overrated" back in 2008. Eventually, this ridiculous feud between the two players — who were clearly not on the same level — reached epic proportions when Soulja Boy (Team Stevenson) and Jay-Z (Team LeBron) ended up getting included in the "dispute." Only in the NBA.
8. Jason Kidd vs. Jimmy Jackson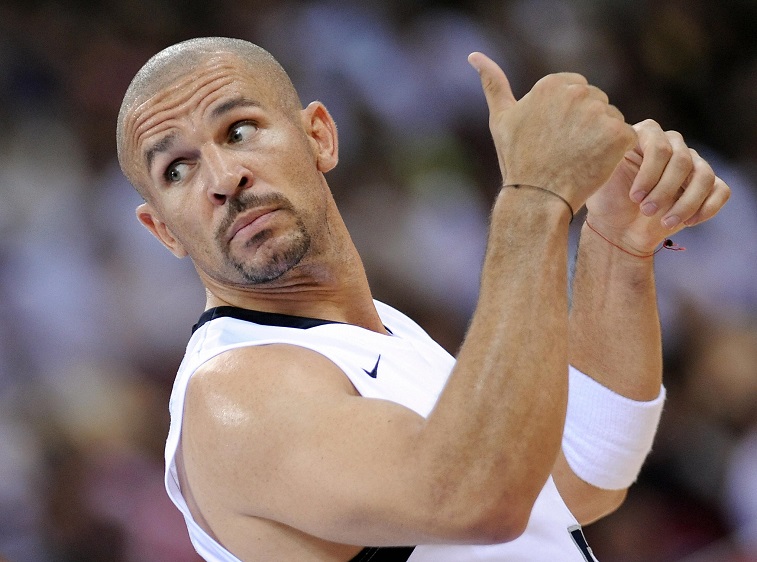 If you like rumors, then this beef is the one for you. According to the story, back in 1996, singer Toni Braxton stopped by the Mavs hotel to pick Jason Kidd up for a date. Instead, however, she ended up leaving with Jimmy Jackson. To make matters worse, when pressed about the situation, Braxton had this to say: "I've at least heard of them [but] as far as dating, whether it's true or not, I can never kiss and tell." To this day, both players deny the event ever happened. Either way, a young and talented Dallas Mavericks team broke up before its time. What a shame
7. Alonzo Mourning vs. Larry Johnson
With Larry Johnson and Alonzo Mourning leading the way, the Charlotte Hornets of the early 1990s had a chance to be something special. Unfortunately, egos got in the way; starting in 1992, when Johnson held up his Rookie of the Year jacket and provoked Mourning, saying, "Hey, young fellow, if you play real hard you might get one of these jackets." Thus began the eventual demise of one of our favorite NBA Jam teams ever.
6. Paul Pierce vs. Quentin Richardson
Although it was Kevin Garnett and Quentin Richardson who got into it during a 2010 playoff game between the Celtics and the Heat, in reality, the issue was and will always be between Richardson and Paul Pierce. Per an article by Marc J. Spears of Yahoo Sports, the conflict dates all the way back to Pierce's time at Kansas. Wrote Spears:
"Pierce once hosted Richardson as a recruit at the University of Kansas. Neither player has fully explained what the problem is, but this much is clear: Richardson has always seemed to be more irritated about the situation — and, as a result, has done most of the talking."
5. Michael Jordan vs. Isiah Thomas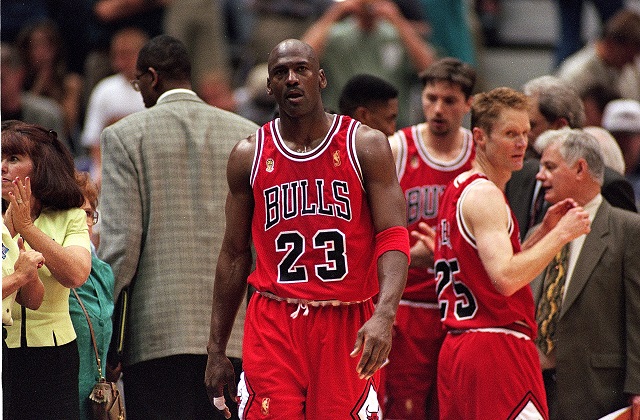 Michael Jordan may be the best basketball player to ever play the game, but he also played with an enormous chip on his shoulder.
Jordan would use every setback, every insult, every instance of disrespect, as motivation to go out and destroy his opponents. He never forgot that he didn't make his high school varsity basketball team, or that two players were picked ahead of him in the 1984 NBA Draft. And he certainly never forgot his first All-Star game as a rookie. It was on this stage, that Isiah Thomas allegedly called for a "freeze-out" of Jordan. It was here that MJ started his distaste for the Detroit Pistons point guard.
4. Reggie Miller vs. Spike Lee
Madison Square garden is one of the most historic arenas in the NBA. For players, regardless of how good or bad the Knicks are, there is something transcendent about playing in front of the New York faithful at MSG. And former Indiana Pacers sharpshooter Reggie Miller lived for these moments.
He could catch fire at any time, and he always picked up his game when he played the Knicks. When this occurred, you knew that he and longtime Knicks fan Spike Lee were going go at it. Their jabbering made for great television. And it made for one of the better documentaries in ESPN's "30 for 30" series.
3. Karl Malone vs. Dennis Rodman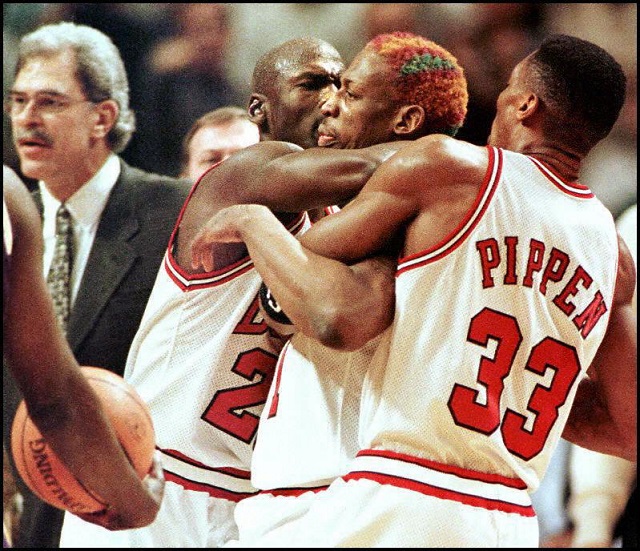 Back in the day, when the NBA was a considerably more "chippy" place, and players tended to be more "hands on" with each other, Karl Malone and Dennis Rodman would battle in the post. And it was brutal. Malone was fantastic with his back to the basket, and his turn-around was legendary. Rodman was an immensely talented defender who had a knack for getting in opposing players' heads with his unrelenting pressure and constant trash-talking.
So, it was no surprise that they got tangled up in the 1998 NBA Finals when Rodman's Chicago Bulls faced off against Malone and the Utah Jazz. However, if this seemed like a mess, it was nothing compared to when these two met in the ring at the 1998 Bash at the Beach.
2. Michael Jordan vs. Jerry Krause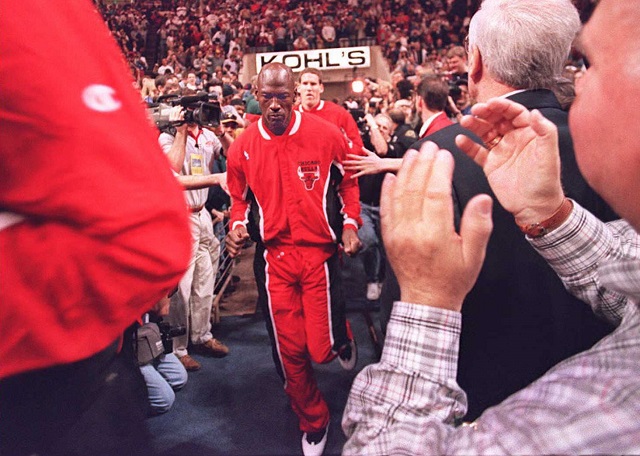 When Michael Jordan won his six NBA championships with the Chicago Bulls, he and General Manager Jerry Krause had differing opinions as to who deserved the lion's share of the credit. Krause believed that the organization was heavily responsible for the team's success, while Jordan believed that the organization never stepped on the court — the players did. Talk about drama.
One would think that Jordan would be able to put this all in the past. However, MJ made sure to immortalize his opinions when he spoke during his Hall of Fame induction back in 2009.
1. Shaq vs. Kobe
The Los Angeles Lakers were a basketball dynasty in the early 1990s, when they managed to three-peat from 2000-2002. With Shaquille O'Neal and Kobe Bryant leading the way, the Lakers had something brewing in Tinseltown. They were exciting, prolific, and dominant. And yet, they could have been so much more. What prevented this from happening?  Shaq and Kobe hated each other. And this was no secret.
Shaq believed that the offense should continue to run through him, and Kobe thought the center was lazy. Sure, these two managed to put aside their differences long enough to win multiple titles, but there was only room for one alpha dog in Hollywood. And in the end, the Lakers chose Kobe, who ended up winning two more crowns without the Diesel.
These two superstars have since squashed their beef. If only they had done it years ago, that Lakers team could have been truly special.