Top 5 Midseason Candidates for NFL MVP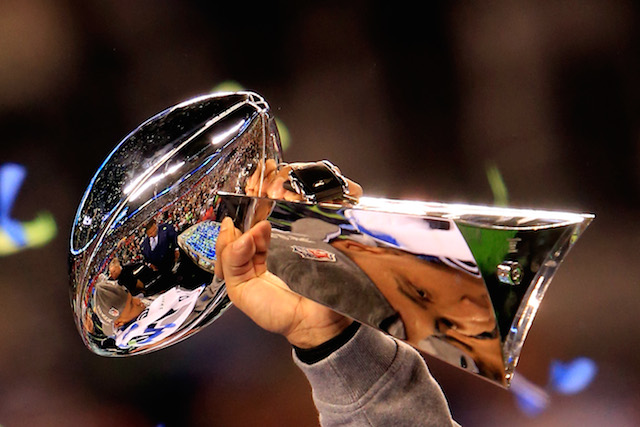 A lot of times, people have a hard time differentiating between Offensive or Defensive Player of the Year, which are stat-based awards, and Most Valuable Player, which is based not only on stats, but also on team success and the value the player adds to his team. In most cases, the player that goes on to win the NFL MVP award will have been at the very least a finalist for Offensive or Defensive Player of the Year. Here is a look at the top five players who have emerged as the top candidates for the 2014 NFL Most Valuable Player award.
All statistics courtesy of Pro-Football-Reference.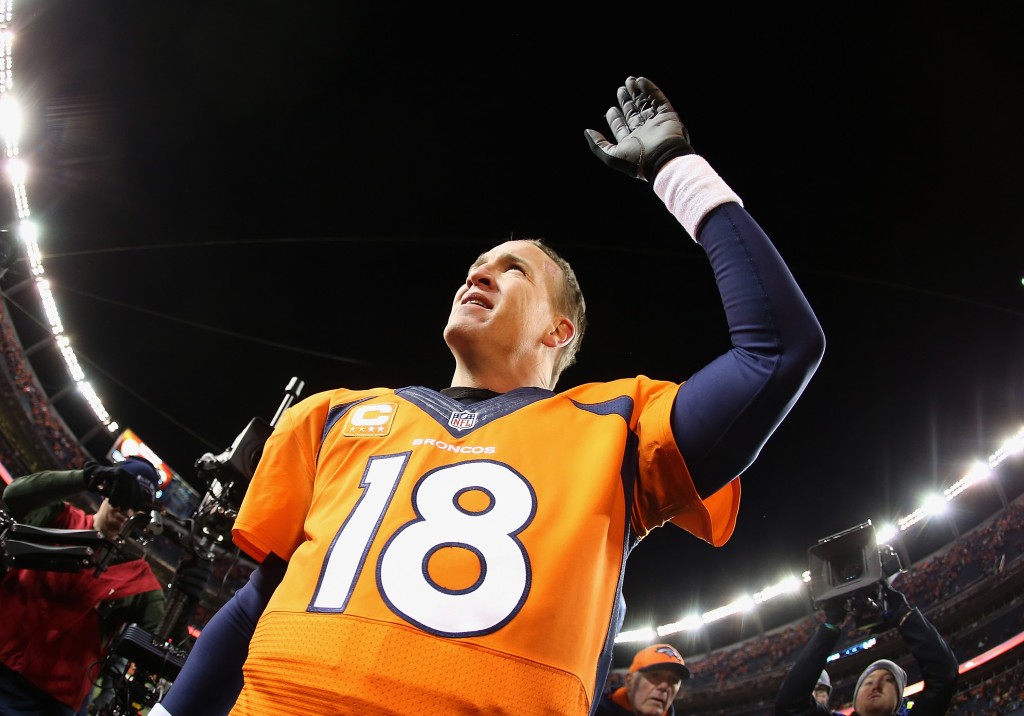 1.  Peyton Manning, quarterback, Denver Broncos
69% completion rate
2,134 yards
22 touchdown passes
Three interceptions
8.5 yards per pass attempt
305 yards per game
119.0 quarterback rating
Manning has been the best player on the best team in football for the first half of the season. Enough said.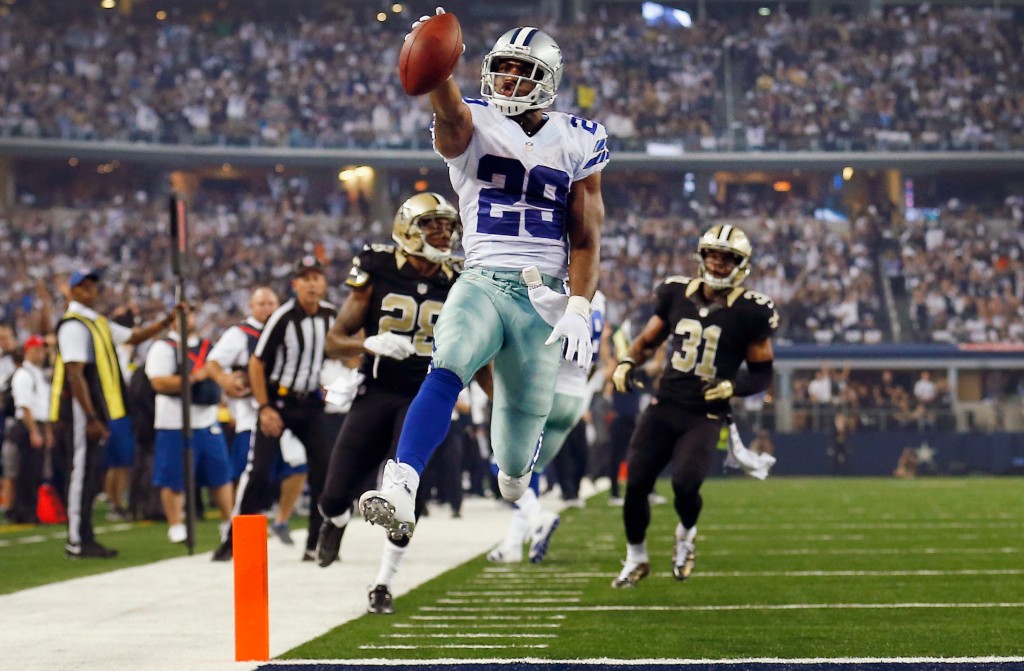 2.  DeMarco Murray, running back, Dallas Cowboys
1,054 yards
Seven touchdowns
5.1 yards per carry
131.8 yards per game
Eight runs of 20+ yards
26 receptions
239 receiving yards
Murray is on track to break the NFL single-season rushing yards record in 2014. More importantly, he has led the Cowboys to a 6-2 start, which is good for the division lead in the NFC East. If Murray goes on to break the record, it will be hard to not vote for him as the league MVP.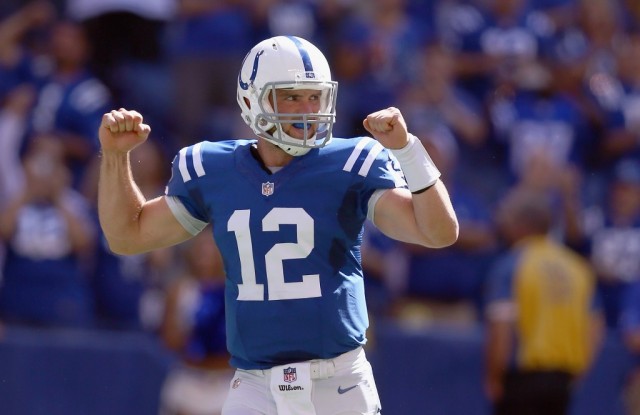 3.  Andrew Luck, quarterback, Indianapolis Colts
64.8% completion rate
2,731 yards
22 touchdown passes
9 interceptions
7.9 yards per pass attempt
341 yards per game
99.2 quarterback rating
124 yards rushing
Two rushing touchdowns
Luck has put the Colts on his back and carried them into contention in the AFC. He leads the league in passing yards per game and is tied for the lead in touchdown passes. The Colts are heavy favorites to win the AFC South and with a deep playoff run, Luck could win his first MVP award in his third professional season.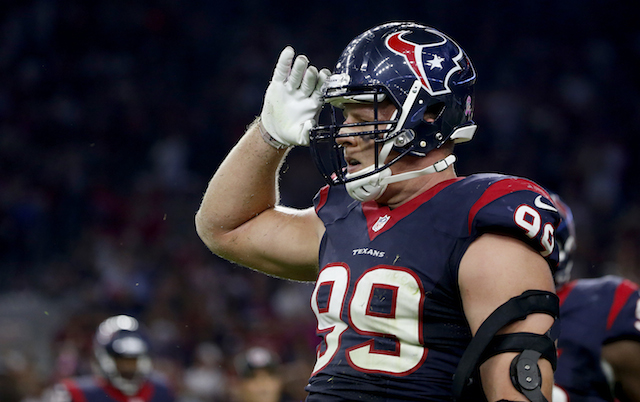 4.  J.J. Watt, defensive end, Houston Texans
32 tackles
7.0 sacks
10 tackles for loss
One interception
One forced fumble
Three fumble recoveries
Two defensive touchdowns
Seven passes deflected
Watt has been the best defensive player in the league in 2014, and it hasn't even been close. He does a little bit of everything for the Texans and has helped them turn into a playoff contender in 2014. It is highly unlikely that a defensive player will win the MVP award, but if there is a guy who can do it, it is Watt.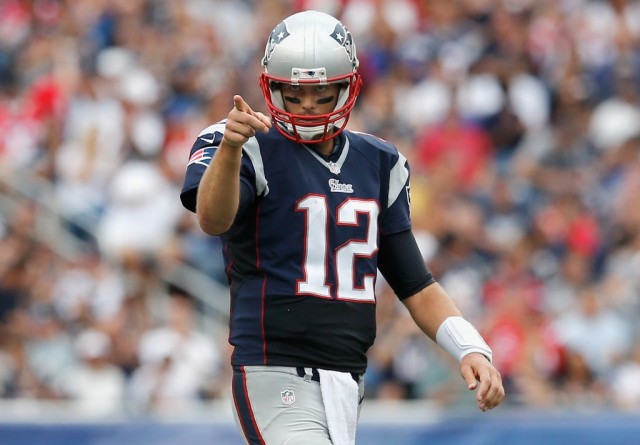 5.  Tom Brady, quarterback, New England Patriots
64.4% completion rate
2,059 yards
18 touchdowns
2 interceptions
7.3 yards per pass attempt
257.4 yards per game
104.7 quarterback rating
Early in the 2014 season most people were thinking that the Patriots' dynasty, led by Brady, was coming to an end. In recent weeks, Brady has silenced any and all critics. He has been aided by a healthy Rob Gronkowski, but if the last two weeks are any indication, Brady will be a serious MVP-candidate, and the Patriots will be a serious Super Bowl contender by the end of the season.