Top 5 Midseason Candidates for NFL Offensive Player of the Year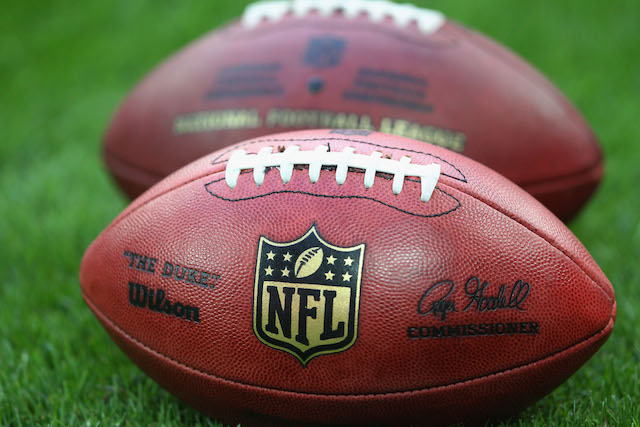 In continuation of our look at the midseason candidates for the NFL Offensive and Defensive Rookie of the Year awards, I will now break down the top five midseason candidates for the 2014 NFL Offensive Player of the Year award. As of now, this looks like a three-player race, but a lot can happen in the second half of the season. As we saw in Week 8, things can change in a hurry. Tom Brady and Ben Roethlisberger – both of whom are excluded from my top five Offensive Player of the Year candidates at this point – combined to throw for 876 yards and 11 touchdown passes after posting relatively modest 2014 stats up to that point. If they continue to pile up stats anywhere close to that rate while leading their teams to wins, they will not only emerge as Offensive Player of the Year candidates, but also as Most Valuable Player candidates. Here is a look at the top five midseason candidates for the 2014 NFL Offensive Player of the Year award.
All statistics courtesy of Pro-Football-Reference.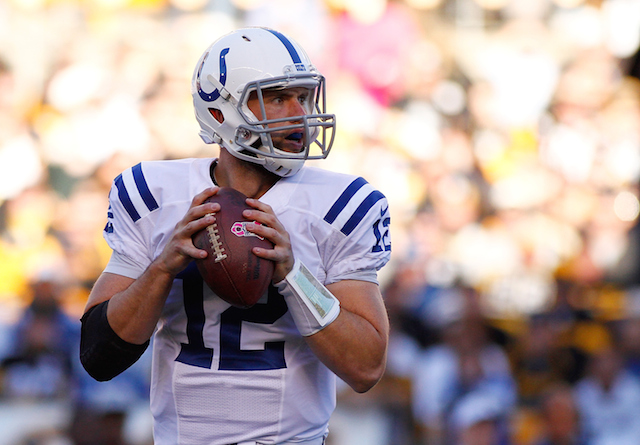 1.  Andrew Luck, quarterback, Indianapolis Colts
64.8% completion rate
2,731 yards
22 touchdown passes
9 interceptions
7.9 yards per pass attempt
341 passing yards per game
99.2 quarterback rating
124 yards rushing
2 rushing touchdowns
Luck is averaging a whopping 43.4 pass attempts per game in 2014, making it clear that the Indianapolis Colts' offense is resting squarely on the shoulders of its quarterback. Combine that with the fact that the Colts are heavy favorites to win the AFC South, and the third-year signal caller out of Stanford will likely have both the stats and team-success it takes to win postseason awards in the NFL. Additionally, Luck's 341 passing yards per game puts him on pace to make a serious run at breaking Peyton Manning's single-season passing yards record of 5,477 yards that he set in 2013.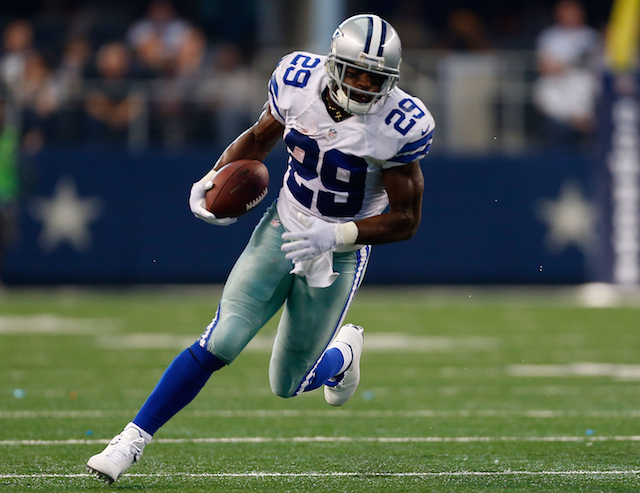 2.  DeMarco Murray, running back, Dallas Cowboys
1,054 yards
7 touchdowns
5.1 yards per carry
131.8 yards per game
8 runs of 20+ yards
26 receptions
239 receiving yards
If Murray can stay healthy for all of 2014, and keep up his current pace, he will own the NFL record for the most rushing yards in a single season. If that happens, or if Murray falls short of the record but joins the 2,000-yard club, it is hard to imagine that he will not be named the NFL's Offensive Player of the Year in 2014.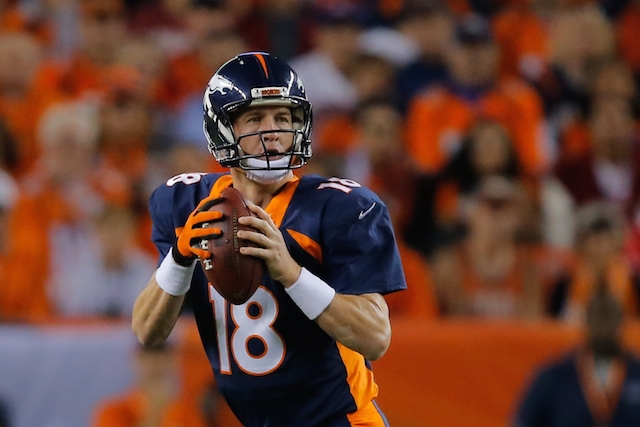 3.  Peyton Manning, quarterback, Denver Broncos
69% completion rate
2,134 passing yards
22 touchdown passes
3 interceptions
8.5 yards per pass attempt
305 yards per game
119.0 quarterback rating
New England Patriots coach Bill Belichick recently called Manning the best quarterback he has ever coached against. In fact, if you asked the other coaches around the league, the overwhelming majority of them would probably tell you the same thing. As asinine as it sounds, Manning has actually regressed since last season … at least on paper. Manning is on pace to throw for 4,878 yards and 51 touchdowns in 2014, which would fall short of his 2013 numbers, but would still give him arguably the top two single seasons by a quarterback in NFL history. Combine that with the fact that the Broncos have gotten through their murderous first half of their 2014 schedule with a 6-1 record, and Manning is looking like the best player on the best team in professional football; something that has proven in the past to factor into postseason award selections.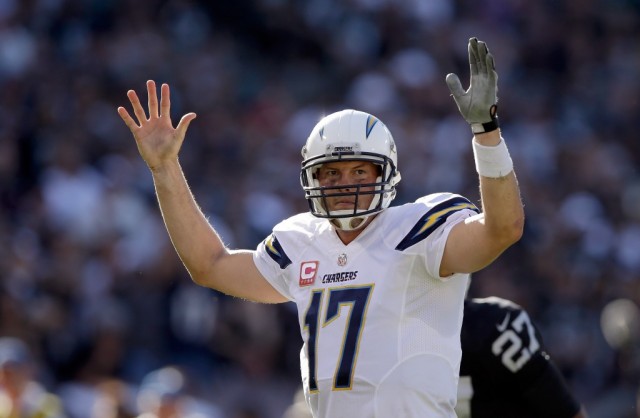 4.  Phillip Rivers, quarterback, San Diego Chargers
68.3% completion rate
2,213 yards
20 touchdown passes
5 interceptions
8.2 yards per pass attempt
277 yards per game
109.9 quarterback rating
Rivers has put the San Diego Chargers on his back and carried them to a 5-3 record at the halfway point in 2014. His stats may not match up with Luck or Manning, but there is no ignoring the fact that Rivers has played the Chargers into AFC playoff contention. With a tough schedule in front of him, Rivers will have to play well for the Chargers to make a postseason run. If he does, expect his name to be in the mix for the 2014 NFL Offensive Player of the Year award.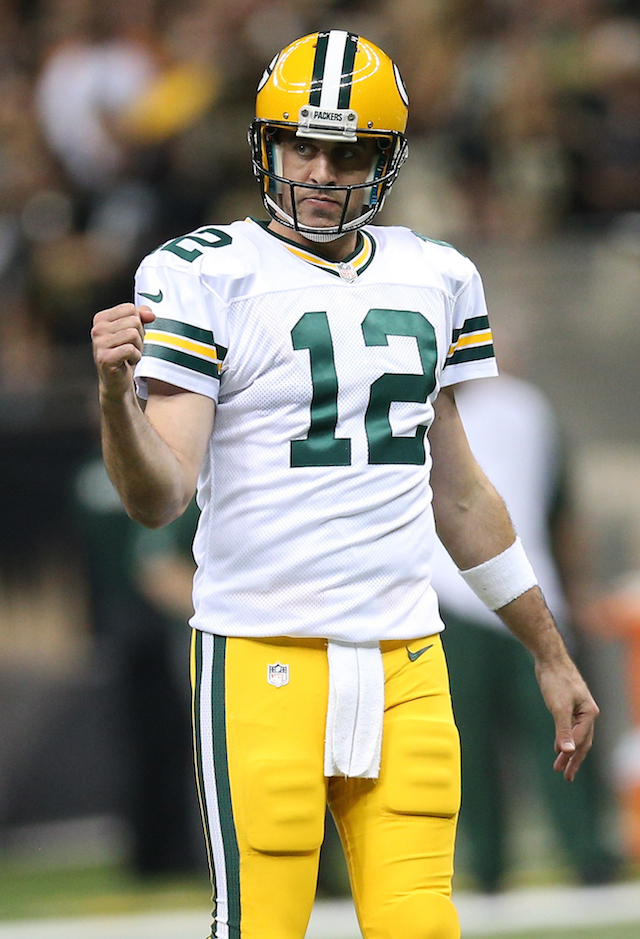 5.  Aaron Rodgers, quarterback, Green Bay Packers
67.6% completion rate
2,092 yards
19 touchdown passes
3 interceptions
8.4 yards per pass attempt
262 yards per game
113.6 quarterback rating
112 rushing yards
1 rushing touchdown
Rodgers has played exceptionally well in 2014 as evident by his 113.6 quarterback rating for the season. His quarterback rating trails only Peyton Manning's, and Manning may be the only other quarterback in the league who has run an offense as efficiently and effectively as Rodgers in 2014. The 10-year pro is capable of putting up video game-esque numbers every week and has an excellent group of pass-catchers at his disposal. Don't be surprised if Rodgers emerges as one of the prime candidates for the 2014 NFL Offensive Player of the Year award by the end of the season.