Top 5 Midseason Candidates for NFL Offensive Rookie of the Year
As we enter the second half of the season, we have an idea of which teams are in playoff contention and which teams are in contention for top-five draft picks. We are also starting to get an idea of which players will be award candidates after the season.
We've all had a chance to see a half-season's worth of work out of the NFL's 2014 rookie class. Many of these rookies were expected to revive and help rebuild the franchises that rolled the dice and took a chance on them.
On the offensive side of the ball, there hasn't been a quarterback who has emerged as a serious candidate to win the Offensive Rookie of the Year award, which is uncommon. Derek Carr has looked the best out of the starting rookie quarterbacks, but he has led the Oakland Raiders to a 0-7 record. The best player out of the bunch has probably been an offensive lineman, but linemen rarely win these types of awards. Here is a look at the top five midseason candidates for the 2014 NFL Offensive Rookie of the Year award.
All statistics are courtesy of Pro-Football-Reference.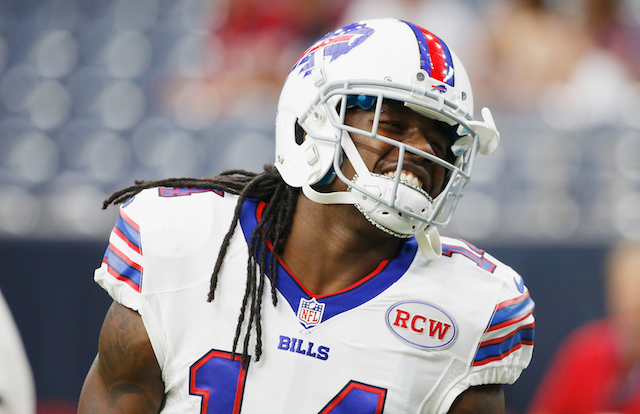 1.  Sammy Watkins, wide receiver, Buffalo Bills
38 catches
590 yards
5 touchdowns
15.5 yards per reception
73.8 yards per game
Watkins has been the top wide receiver in Buffalo from practically his first practice in rookie mini-camp. He is on track to finish well over 1,000 yards in his first NFL season and looks like a future All-Pro type of player. Watkins has been a key contributor to the Bills' 5-3 record in 2014, which puts them in position to greatly improve on their 6-10 record from 2013.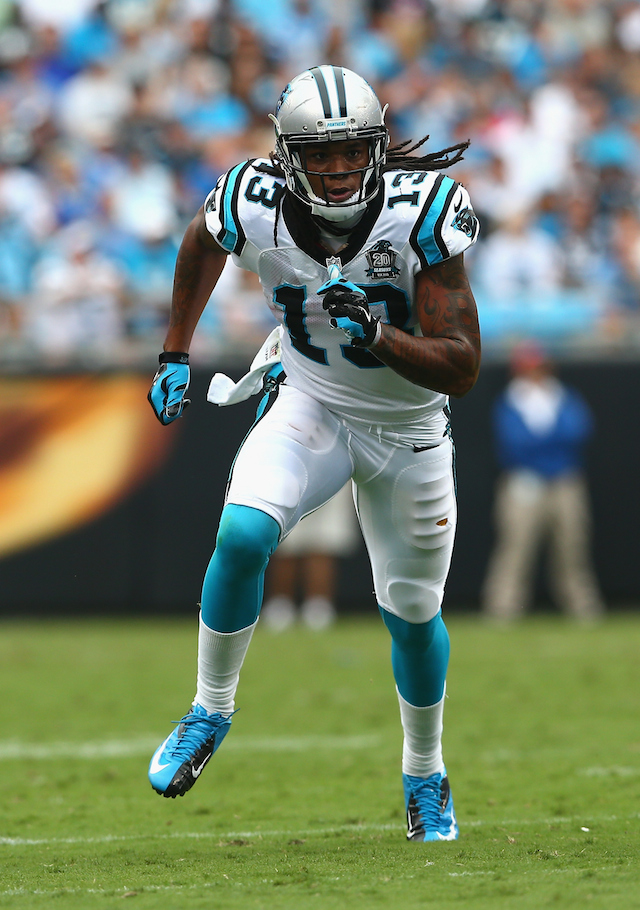 2.  Kelvin Benjamin, wide receiver, Carolina Panthers
38 catches
571 yards
5 touchdowns
15.0 yards per reception
71.4 yards per game
Benjamin has nearly the same statistics as fellow rookie Watkins does in Buffalo. He has become quarterback Cam Newtons's favorite target and has looked like a future perennial All-Pro candidate. Benjamin is a matchup nightmare who gets better and more consistent every week.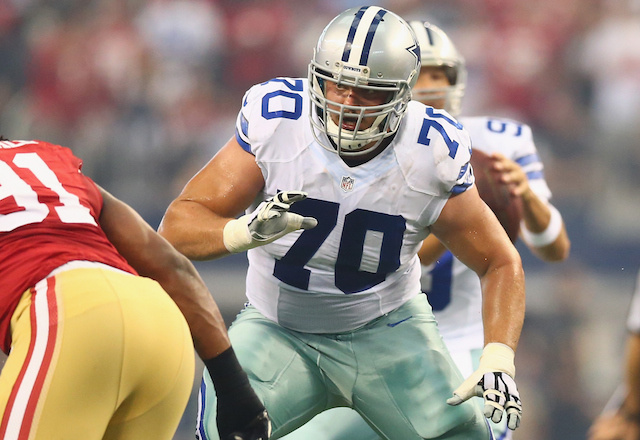 3.  Zack Martin, offensive guard, Dallas Cowboys
Hasn't missed a snap in 2014
Has helped anchor a Cowboys line that has been the best in the NFL in 2014
Has helped pave the way for DeMarco Murray's record-setting start to the 2014 season
It is highly unlikely that an offensive lineman will be named Offensive Rookie of the Year, but Martin has played well enough to actually have a legitimate chance. He has played as well as or better than any other rookie this year, but he doesn't have the stats to quantify how well he has played. He has been a key contributor to the league's best rushing attack and the Cowboys' somewhat surprising 6-2 start to the season. His play has to be making Jerry Jones thankful he listened to his personnel staff and passed on Johnny Manziel.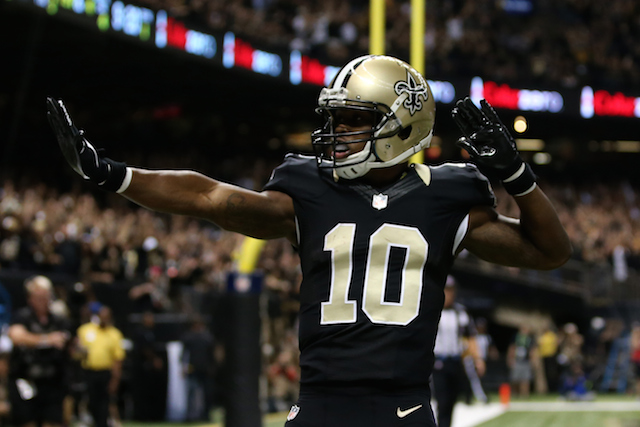 4.  Brandin Cooks, wide receiver, New Orleans Saints
40 catches
372 yards
2 touchdowns
9.3 yards per reception
53.1 yards per game
68 rushing yards on six carries
1 rushing touchdown
Cooks hasn't been quite as good as Watkins and Benjamin, but he isn't far behind. He is more of a slot receiver who is a big-time playmaker with the football in his hands. The Saints are continuously finding creative ways to get the ball to Cooks — similar to how Darren Sproles was used in their offense for so long — and will continue to do so throughout the season. It looks like we've only seen the tip of the iceberg with Cooks in New Orleans.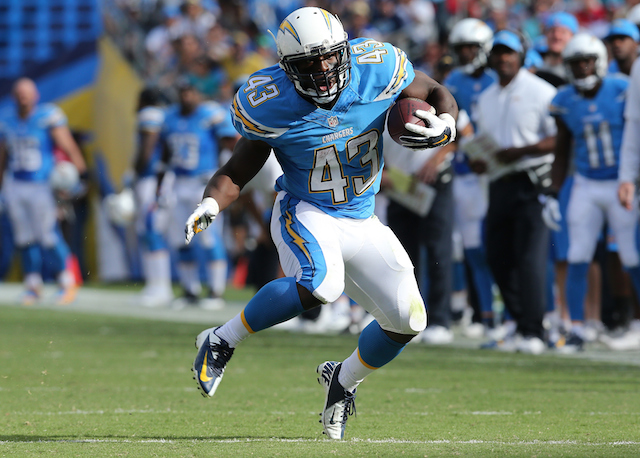 5.  Branden Oliver, running back, San Diego Chargers
352 yards on 85 carries
4.1 yards per carry
2 rushing touchdowns
58.7 rushing yards per game
21 catches
162 receiving yards
1 touchdown reception
Oliver is the only player on this list who was not drafted in the first round of the 2014 NFL Draft. In fact, Oliver signed with the Chargers as an undrafted free agent following his college career at Buffalo. He may be a long-shot to win the Rookie of the Year award given that he is likely to split carries once Ryan Matthews and Donald Brown return from their injuries, but there is no mistaking that Oliver will have a place in the NFL for a long time.