Top 5 MLB Draft Prospects in 2014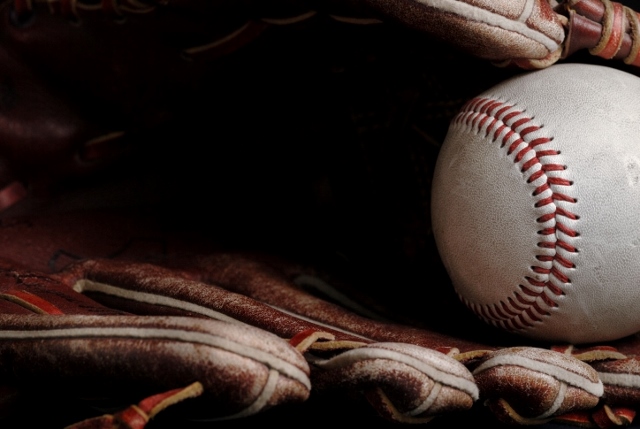 They say a left-handed pitcher can pitch until he's 40 in Major League Baseball, but in the case of Darren Oliver (who retired at 43) and Jamie Moyer (who hung up his spikes at 49), that was just another starting point. The 2014 MLB draft reflects how much ball clubs covet southpaw pitchers. According to the MLB.com draft prospect rankings, three of the top ten and five of the top fifteen prospects are lefty pitchers.
It's important to remember the risks of choosing amateur pitchers with a top pick. Noted orthopedist Dr. James Andrews has cited the workload of young pitchers as the reason for the epidemic of Tommy John surgeries among players in high school and college. Indeed, before this story could go to press, one of the top five MLB prospects (Jeff Hoffman) was scheduled to undergo the Tommy John procedure. (He may still be drafted.)
In the countdown to the June 5 MLB draft, here are the five prospects likely to be selected by the Astros, Marlins, White Sox, Cubs, and Twins, who hold picks one through five in that order.
5. Alex Jackson, Catcher
Alex Jackson out of Rancho Bernardo High School (California) is the lone everyday player in MLB.com's top five draft prospects, and it highlights the elemental role of the backstop position. Every team needs a solid defensive catcher, but there is a huge bonus when that player can hit (see: Yadier Molina, Mike Piazza). Scouts are bullish on Jackson's power (at 1:20 in the video, you can see why), which makes him a candidate to transition to an outfield spot.
Therefore, MLB teams looking for a catcher may not find their ideal player in Jackson. Once agents get a hold of him, the idea of extending the young man's career (and earning potential) in the outfield is likely to surface. There is always space in the outfield for a power hitter.
4. Aaron Nola, RH Pitcher
It sounds like fate to have a star prospect named Nola pitching for Louisiana State, but that's the reality for the player who may go fourth or higher in the 2014 draft. Scouts think he may be the best pitcher among any amateur entering the draft. Were he a lefty, he'd probably go first.
Nola, named SEC Pitcher of the Year in 2013, is known for painting the corners and dominating appropriately at his level (he's 45-7 dating back to high school).
3. Tyler Kolek, RH Pitcher
Kolek, a 17-year-old out of Shepherd High School (Texas), showcases a mid-90s fastball and the big frame (6-foot-5, 250 pounds) baseball fans have come to expect in fireballers out of the Lone Star State. To add to the classic baseball lore files, Kolek grew up working on his family's ranch.
Should any of the teams with picks three through seven select Kolek, they'll hope they can help the righty develop off-speed pitches and hone his control. Since his fastball has been clocked at over 100 mph, Houston may find it impossible to pass on the big Texan with its first pick. Wouldn't it be great to offer Astros fans a successor to Nolan Ryan and Roger Clemens?
2. Carlos Rodon, LH Pitcher
Houston is expected to pick one of the two southpaws on the market with the team's No. 1 pick. If the Astros select Carlos Rodon (North Carolina State), they'll get a 21-year-old lefty that can power his fastball in the mid-90s and toss a devastating slider in the mid-80s. Go over the list of the best pitchers of the current generation (David Price, Clayton Kershaw, Chris Sale) and you'll see what an ace lefty can do for a team. Scouts have described Rodon's slider as the best pitch in any prospect's arsenal.
1. Brady Aiken, LH Pitcher
It would be historic if Cathedral Catholic High School's Brady Aiken was selected by Houston with the first pick of the 2014 MLB Draft. No pitcher has ever gone first out of high school. According to MLB.com, some "arm soreness" that caused Carlos Rodon to miss a start has bumped up Aiken's stock and made him a candidate to go first. The Cathedral senior out of Cardiff-by-the-Sea, California, features a sparkling fastball and curveball.
Reports indicate Aiken has been adding speed to both his fastball and curve in the past year, which makes him a candidate to improve even more on his excellent stuff. It would be hard to fault the Astros for choosing either pitcher with the first pick of the 2014 draft, and it will certainly make the decision easy for Miami with the second overall pick.