NFL: Top 5 Rookie Seasons By a Defensive Lineman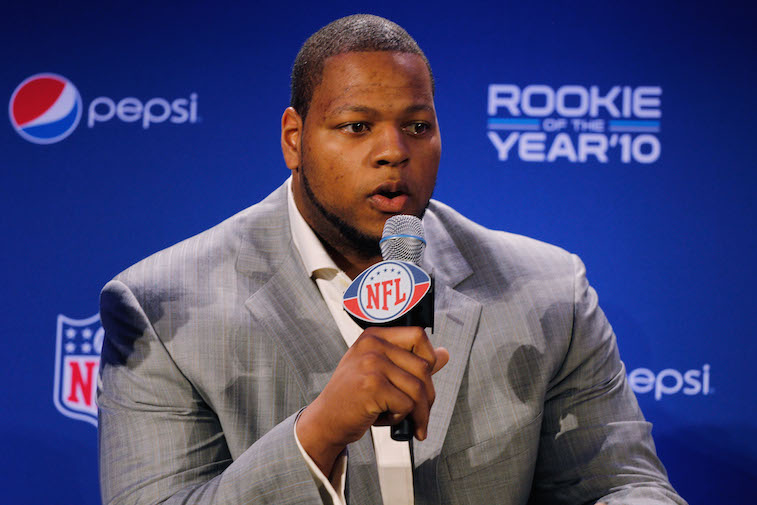 A dominating defensive lineman is worth his weight in gold in the NFL. Whether you're talking about a run-stuffing defensive tackle, a game-changing pass rusher, or the rare player who excels against both the run and the pass, an All-Pro caliber defensive lineman can take an ordinary defense and turn it into an extraordinary one. If you don't believe us, just look at the impact J.J. Watt has had on the Houston Texans.
For most defensive linemen, their rookie production is severely limited by the learning curve that comes with transitioning to life in the NFL. In fact, only a handful of defensive ends and defensive tackles in NFL history have played at an All-Pro level. In this article, we are going to continue (and conclude) our series of articles breaking down the best rookie seasons at each offensive and defensive position in NFL history by giving you the top five rookie seasons by a defensive lineman in league history. Here's what we came up with.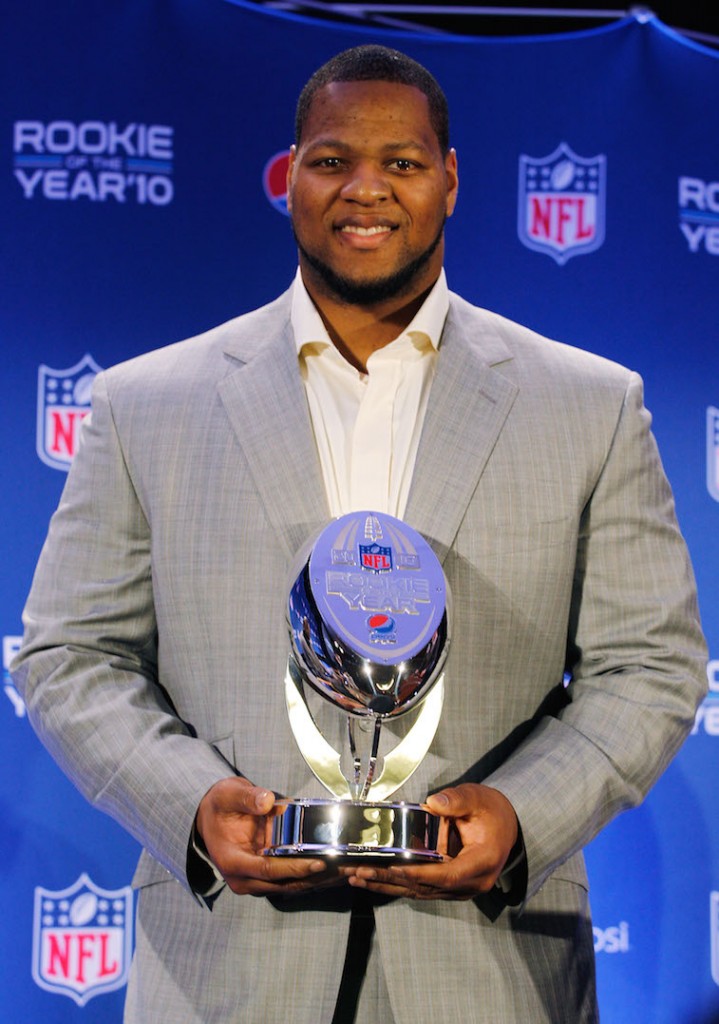 1.  Ndamukong Suh, defensive tackle, Detroit Lions – 2010
Stats:
65 total tackles
10 sacks
1 forced fumble
1 fumble recovery
1 interception
1 defensive touchdown
After posting one of the best college careers in recent memory playing for the Nebraska Cornhuskers, Suh was selected with the No. 2 overall pick in the 2010 NFL Draft by the Detroit Lions. Suh entered the NFL as one of the most hyped defensive rookies of all-time, and the 6-foot-4 defensive tackle quickly proved that he was going to be a terror for opposing offenses. He proved to be a dominating force from Week 1 of his rookie year, earning the NFL Defensive Rookie of the Year award, a spot on the NFC Pro Bowl roster, and first-team All-Pro honors in his first professional season. Suh has since gone on to earn All-Pro honors in all five of his NFL seasons and recently cashed in with a record-breaking free agent contract from the Miami Dolphins.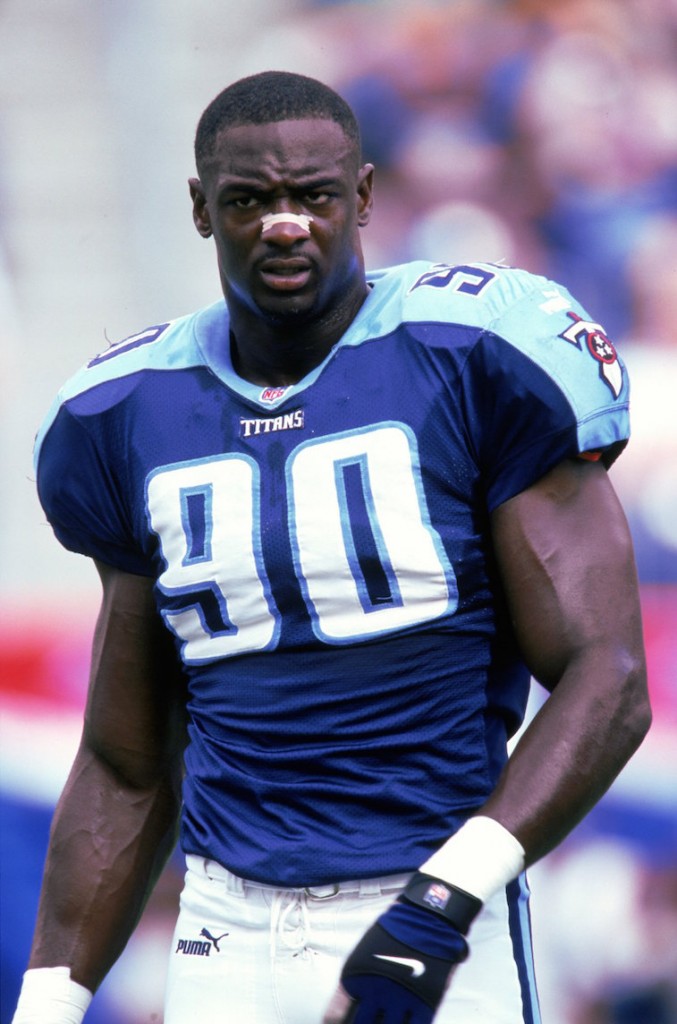 2.  Jevon Kearse, defensive end, Tennessee Titans – 1999
Stats:
57 total tackles
5 sacks
8 forced fumbles
1 fumble recovery
1 defensive touchdown
Kearse had the best season of his 11-year career as a rookie in 1999. He quickly became known as "The Freak" due to a combination of his overall athleticism and rare physical attributes. The 6-foot-4 defensive end was one of the main reasons the Titans went from being a mediocre team in 1998, to coming within one yard of winning Super Bowl XXXIV in 1999. Kearse totaled 14.5 sacks as a rookie, which was the highest total in the NFL and wound up being Kearse's career high, he earned first-team All-Pro honors, and he won the NFL Defensive Rookie of the Year award.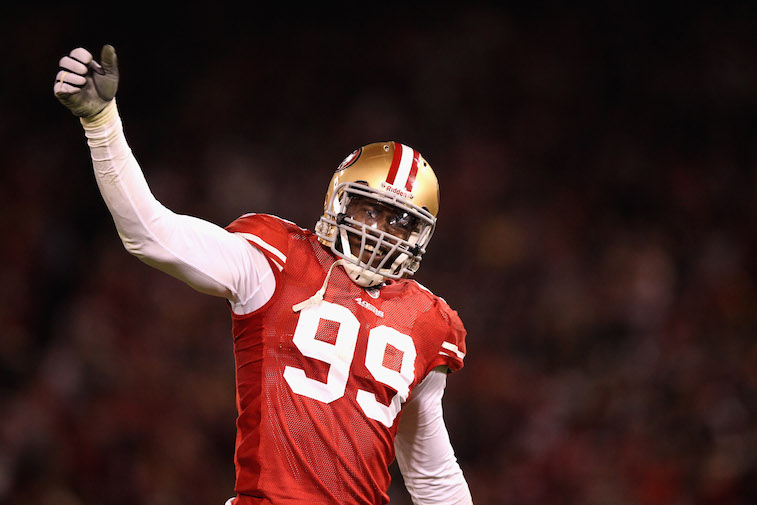 3.  Aldon Smith, defensive end, San Francisco 49ers – 2011
Stats:
37 total tackles
14 sacks
2 forced fumbles
1 fumble recovery
Many experts questioned the 49ers' decision to select Smith with the 7th overall pick in the 2011 NFL Draft. The former Missouri Tiger quickly proved them wrong. He was never officially listed as a starter during his rookie season, but Smith still went on to record 14 sacks, and was one of the main reasons the Niners went from 6-10 in 2010, to losing the NFC Championship Game on a walk-off field goal in 2011.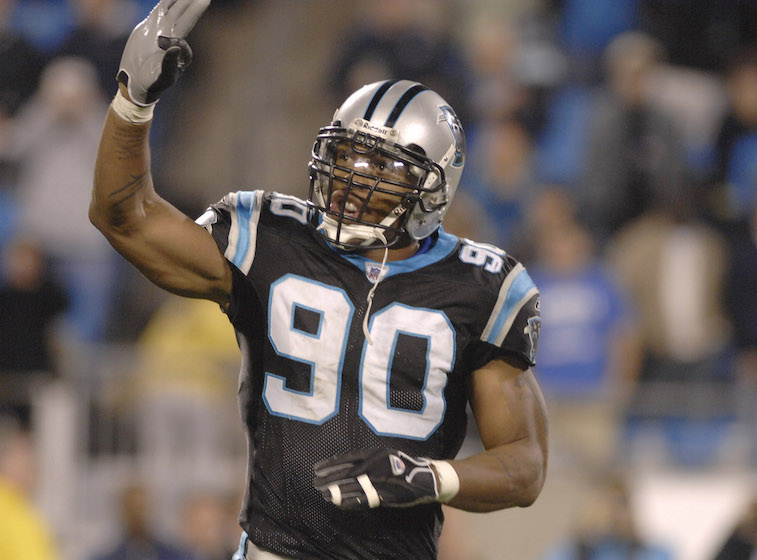 4.  Julius Peppers, defensive end, Carolina Panthers – 2002
Stats:
35 total tackles
12 sacks
5 forced fumbles
1 interception
6 pass deflections
The Panthers struck gold when the Houston Texans passed on Peppers to take quarterback David Carr with the first pick in the 2002 NFL Draft. Peppers proved to be arguably the most athletic player in the entire NFL from day one of his professional career. Many people forget that the former North Carolina Tar Heel was also a standout on the basketball court in addition to being an All-American on the football field during his college career. As a rookie, Peppers totaled 12 sacks, forced five fumbles, and won the NFL Defensive Rookie of the Year award.
5.  Al "Bubba" Baker, defensive end, Detroit Lions – 1978
Stats:
23 sacks
1 fumble recovery
If sacks were recognized as an official statistic when Baker was a rookie in 1978, the former Colorado State defensive end would hold the NFL record for most sacks in a single season. The 6-foot-6 Baker quickly outplayed his status as a second-round draft pick, totaling 23 sacks in his first NFL season. For his efforts, he earned a spot in the 1978 Pro Bowl and won the NFL Defensive Rookie of the Year award.
All statistics courtesy of Pro-Football-Reference.