Top 5 Single-Game Rushing Performances in FBS History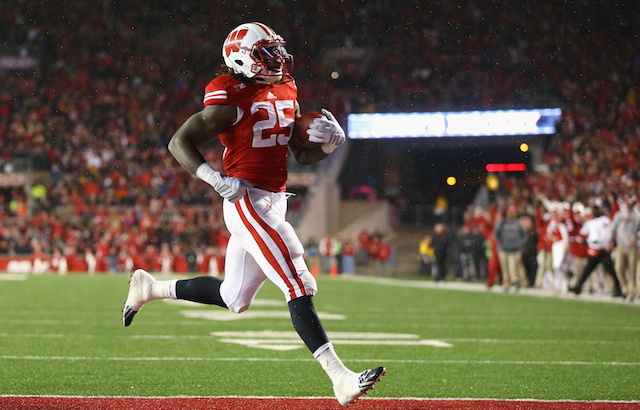 Wisconsin running back Melvin Gordon broke the NCAA Division I-A/Football Bowl Subdivision single-game rushing yardage record in the Badgers' 59-24 blowout win over Nebraska this past Saturday. His 408-yard performance eclipsed the previous record of 406 yards that was held by former TCU Horned Frog and future Pro Football Hall of Famer Ladanian Tomlinson.
It's hard to imagine a single player rushing for 408 yards in a single game; Gordon did so in only three quarters of work. He broke the record on a 26-yard touchdown run to close out the third quarter, and he spent the entire fourth quarter dancing and celebrating on the Badgers' sideline. How does Gordon's record performance stack up against the single-game rushing yardage records set in lower divisions of college football?
FCS: 437 yards – Maurice Hicks, North Carolina A&T
Division-II: 418 yards – Jarom Freeman, Southern Connecticut State
Division-III: 465 yards – Cartel Brooks, Heidelberg
Not to take anything away from Hicks, Freeman or Brooks, but it's simply not fair to compare Gordon's performance to any of theirs. He broke his record in three quarters against a one-loss Nebraska team that was ranked in the top 15 teams in college football's highest division. Records are made to be broken, but Gordon's will likely not be broken anytime soon. Here is a look at the top five single-game rushing performances in FBS history.
Update: Looks like we spoke too soon, as Samaje Perine did what we thought was impossible and broke Gordon's record — rushing for 427 yards in a 44-7 rout. We've updated the list accordingly.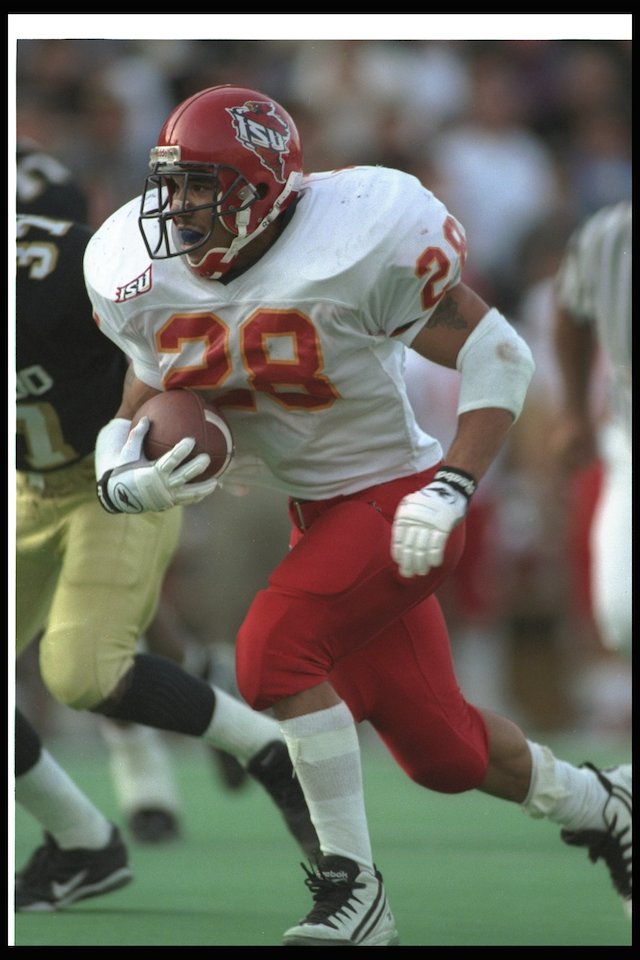 5. Troy Davis, Iowa State
Yards: 378
Year: 1996
Opponent: Missouri
4. Marshall Faulk, San Diego State
Yards: 386
Year: 1991
Opponent: Pacific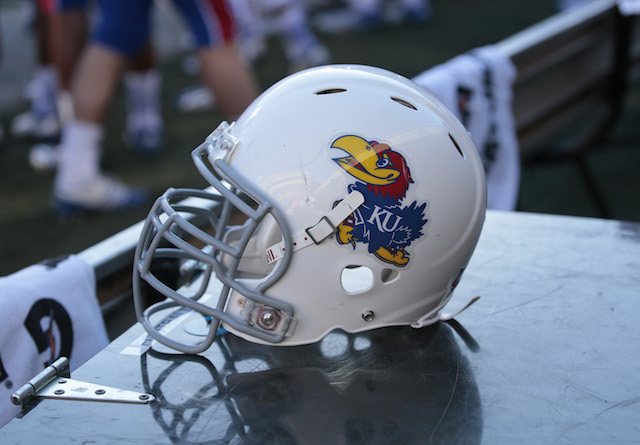 3. Tony Sands, Kansas
Yards: 396
Year: 1991
Opponent: Missouri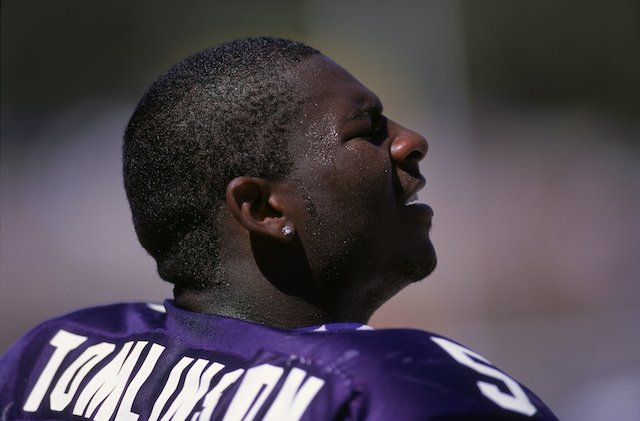 2. Ladainian Tomlinson, TCU
Yards: 406
Year: 1999
Opponent: UTEP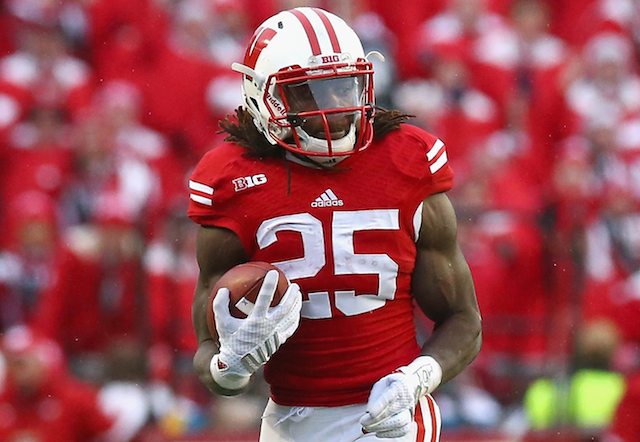 (the former) 1.  Melvin Gordon, Wisconsin 
Yards: 408
Year: 2014
Opponent: Nebraska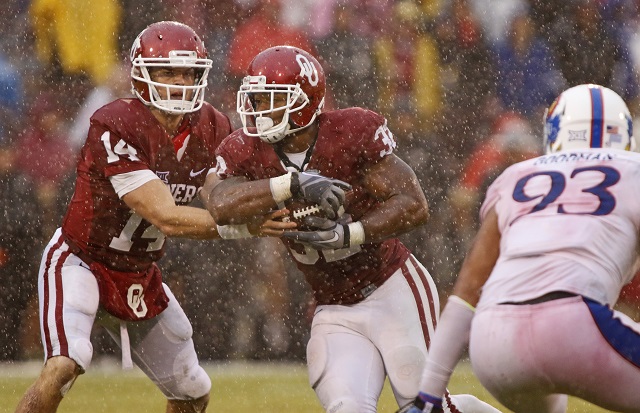 (the current)1. Samje Perine, Oklahoma
Yards: 427
Year: 2014
Opponent: Kansas