The NFL's Top 5 Undrafted Wide Receivers of All Time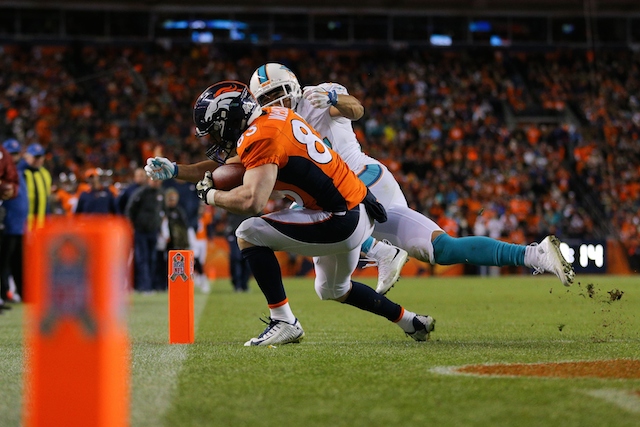 Denver Broncos wide receiver Wes Welker caught his 50th career touchdown pass in the Broncos' 39-36 Week 12 win over the Miami Dolphins. Welker entered the NFL as an undrafted free agent out of Texas Tech in 2004, and in his 11 NFL seasons has put together a Hall of Fame-caliber resume. So where does Welker rank among the best undrafted wide receivers of all time? Here's a look at the top five undrafted wide receivers in NFL history.
5. Miles Austin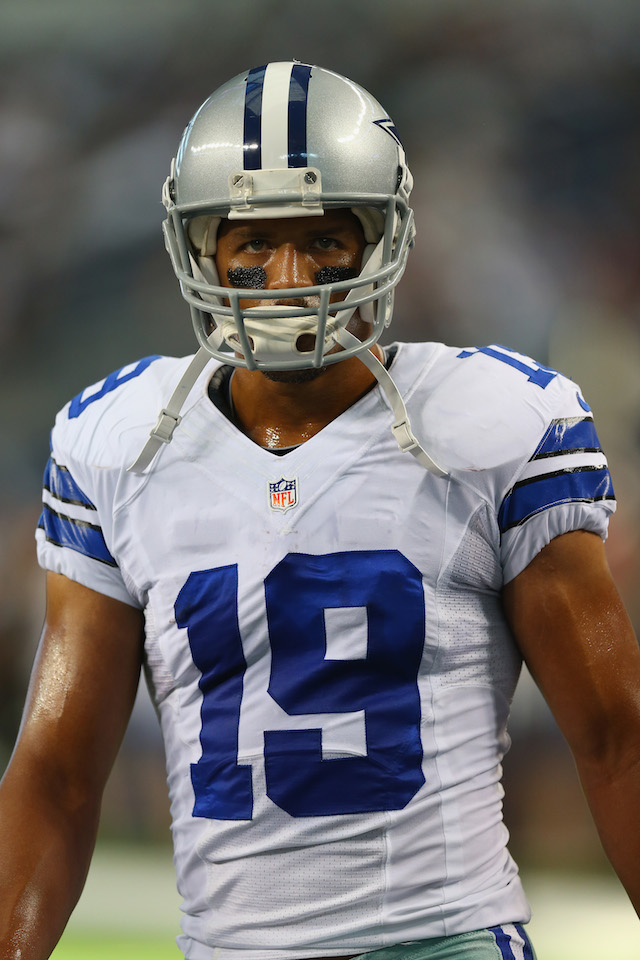 Career stats:
348 receptions
5,049 yards
36 touchdown receptions
14.5 yards per reception
Austin made the Dallas Cowboys' roster in 2006 after going undrafted out of Monmouth. It took him a few years to find his place at wide receiver, but after three successful seasons as the primary kick returner in Dallas, he lead the NFC in receiving yards in 2009. He has made two Pro Bowl rosters in his career and is currently a member of the Cleveland Browns.
4. Victor Cruz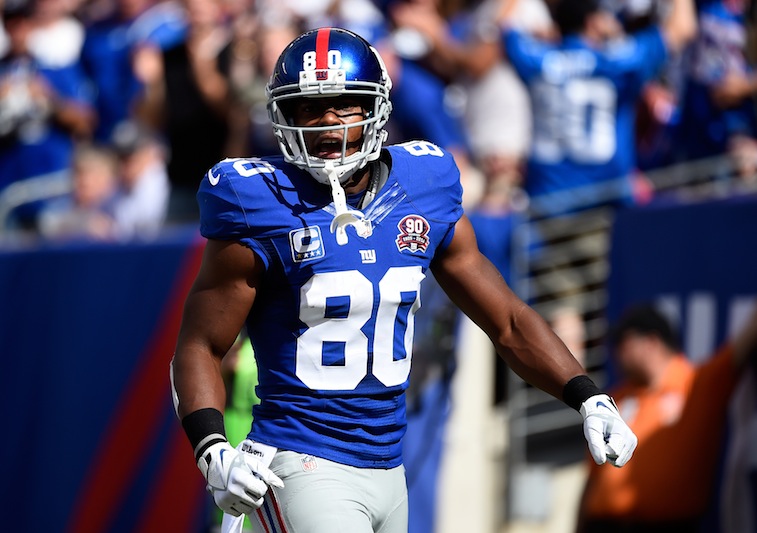 Career stats:
264 receptions
3,963 yards
24 touchdown receptions
15 yards per reception
Cruz made the New York Giants' roster after going undrafted out of UMass in 2010. After playing sparingly as a rookie, Cruz turned in a huge season in 2011 and was selected to the NFL All-Pro team, and helped lead the Giants to a victory in Super Bowl XLVI. He is currently on the Giants' injured reserve but remains one of the better wide receivers in the league when he is healthy.
3. Wayne Chrebet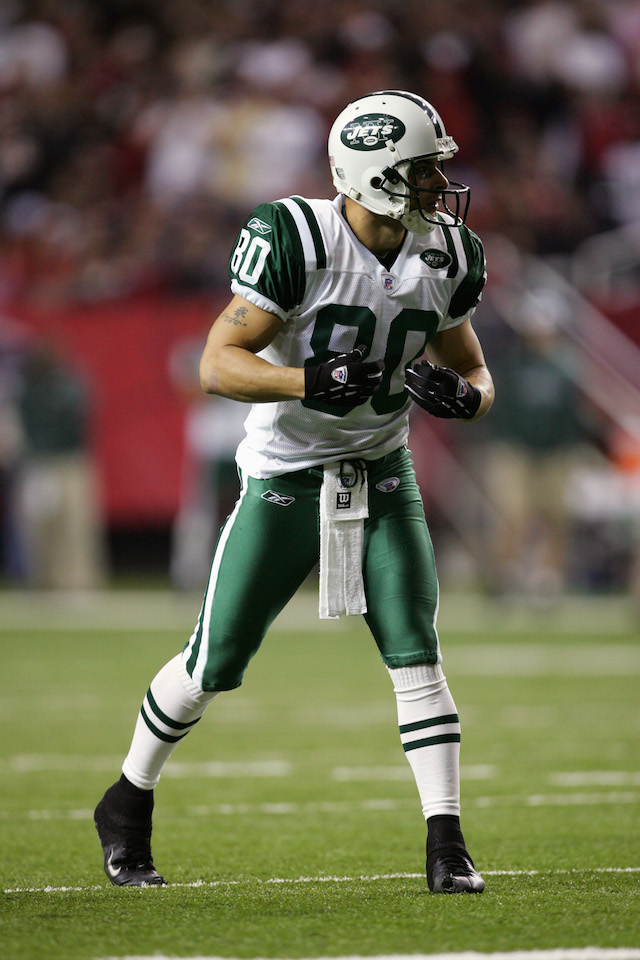 Career stats:
580 receptions
7,365 yards
41 touchdown receptions
12.7 yards per reception
Chrebet made the New York Jets' roster in 1995 as an undrafted free agent out of Hofstra. The undersized receiver began his career as the 11th (out of 11) wide receiver on the Jets' depth chart but quickly worked his way up to making the team. Chrebet retired with the second-most receptions in Jets franchise history, and the third-most receptions by an undrafted wide receiver in NFL history.
2. Wes Welker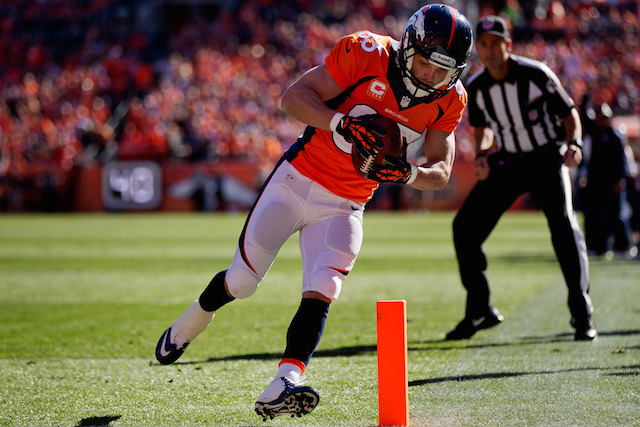 Career stats:
890 receptions
9,882 yards
50 touchdown receptions
11 yards per reception
Welker went undrafted out of Texas Tech in 2004. He made his NFL debut with the San Diego Chargers, and his stint in San Diego lasted one game. He was released by the Chargers — a decision that then-San Diego head coach Marty Schottenheimer called the worst personnel move of his career — and subsequently signed by the Miami Dolphins, where he played for three seasons.
The Dolphins traded Welker to the New England Patriots, and that's when his career really took off. He posted five 1,000-yard, 100-reception seasons in New England while making four All-Pro teams and five Pro Bowl rosters. He is currently a member of the Denver Broncos and was a key contributor to the record-setting Denver offense that was statistically the best offense in NFL history. 
1. Rod Smith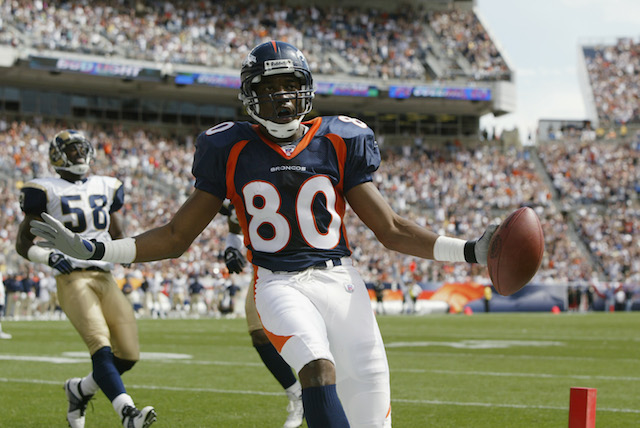 Career stats:
849 receptions
11,389 yards
68 touchdown receptions
13.4 yards per reception
Smith went undrafted out of Missouri Southern State, where he starred as a quarterback and wide receiver, in 1994. He was originally signed by the New England Patriots, but was released shortly after. Smith then signed with the Denver Broncos, the only team he would play for in his entire career. He spent the 1994 season on the practice squad and made his active roster debut in 1995.
After two seasons of playing mostly on special teams, Smith posted his first 1,000-yard receiving season in 1997. He went on to have six consecutive 1,000-yard seasons from 1997 to 2002, and finished with eight 1,000-yard seasons in his career. Smith is currently among the nine wide receivers who are modern-era finalists for the Pro Football Hall of Fame Class of 2015.
All statistics are courtesy of Pro-Football-Reference.