Top 6 Undrafted Offensive Linemen of All-Time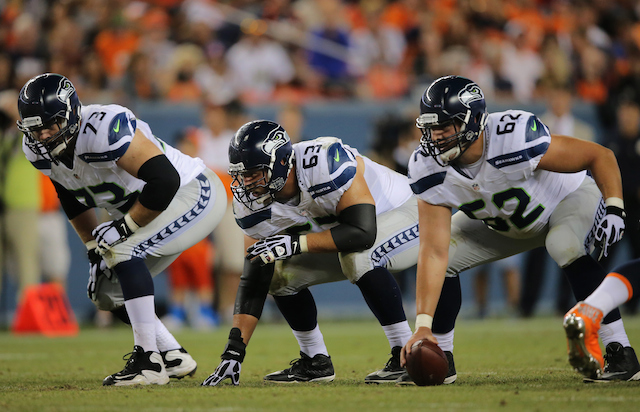 In this installment of our series on the top undrafted free agents in NFL history, I will break down the top six undrafted offensive linemen in league history. Offensive linemen as a whole are hard to objectively evaluate due to their lack of quantifiable statistics and the vast differences in the roles of the positions across the offensive line. There are already three undrafted offensive linemen enshrined into the Pro Football Hall of Fame, and there will be several more that will be inducted in the coming years. Here is a look at the top six undrafted offensive linemen in NFL history.
6.  Brian Waters, University of North Texas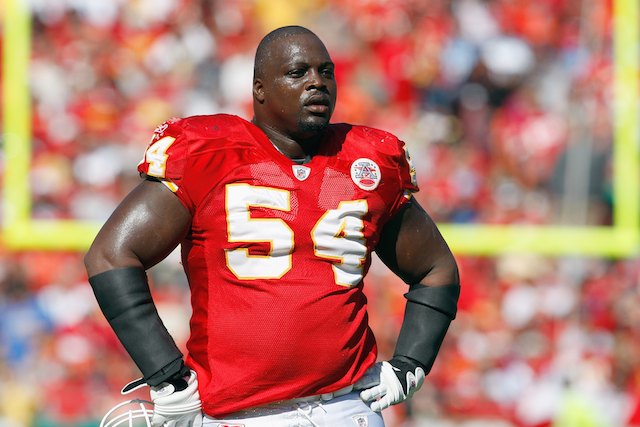 Waters retired from the NFL this September after a wildly successful professional career. He began his career as a tight end and fullback with the Dallas Cowboys, but was released before training camp began and spent his first season after college out of football. The Kansas City Chiefs gave Waters another chance and converted him into an offensive lineman, a move that proved to be highly beneficial for everyone involved. Waters went on to play 13 years in the NFL and make six Pro Bowls and two All-Pro teams.
5. Jim Langer, South Dakota State University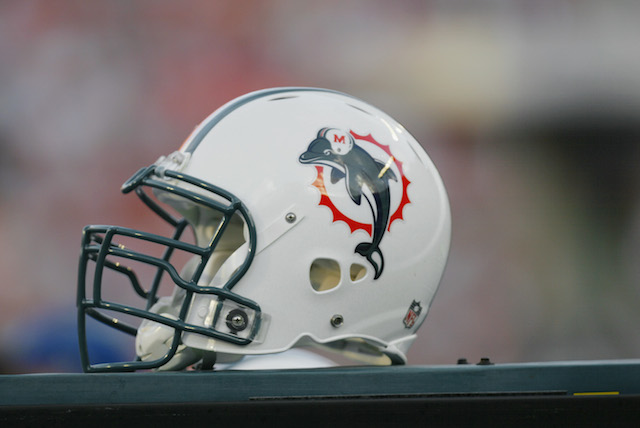 Langer was a middle linebacker in college that converted to offensive lineman and became one of the best centers in NFL history. Langer was a major contributor to the Miami Dolphins' dominant running game that carried them to two Super Bowl titles in the 1970s and the only undefeated season in NFL history (1972). Langer was named to six Pro Bowl rosters, six All-Pro teams, and the NFL 1970s All-Decade Team, and he's a member of the Pro Football Hall of Fame.
4. Jeff Saturday, University of North Carolina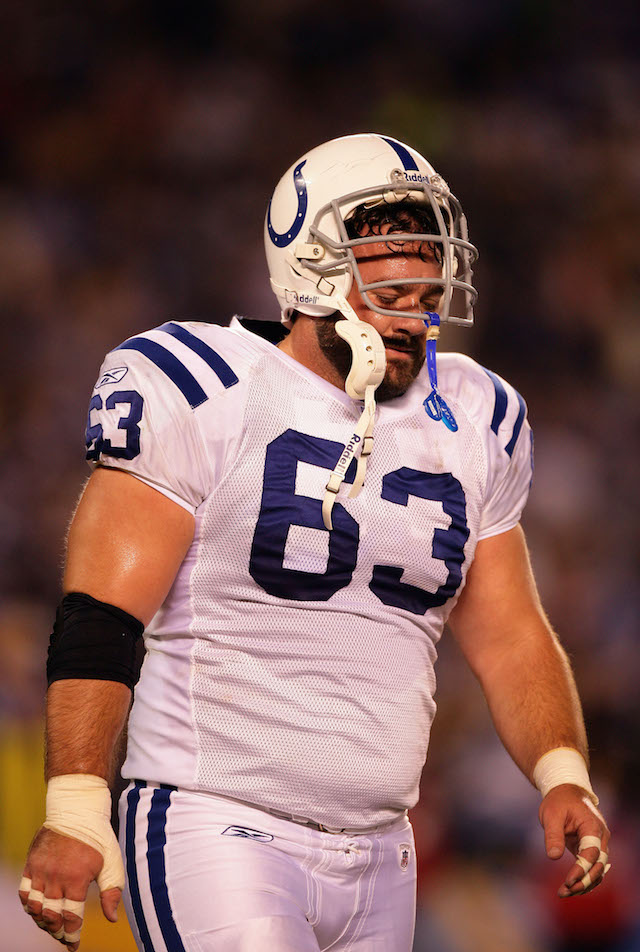 Saturday's NFL story is a true story of resilience and making the most of his opportunities. He had a decorated college career at North Carolina, yet went undrafted due to size and strength concerns. After a brief stint with the Baltimore Ravens in which Saturday was released before training camp even began, he returned home to North Carolina where he took a job managing an electrical supply store.
Saturday was prepared to move on from football until a college roommate of his, Nate Hobgood-Chittick, who happened to be playing for the Indianapolis Colts at the time, recommended him to Colts' General Manager Bill Polian. Polian took a chance on Saturday, and he repaid him by going on to start 188 games for Indianapolis and becoming a key contributor to one of the best offenses in NFL history. For his career, Saturday was a six-time Pro Bowler, four-time All-Pro, two-time AFC champion, and Super Bowl XLI champion, and he won the NFL Alumni Offensive Lineman of the Year Award in 2007.
3. Lou Groza, Ohio State University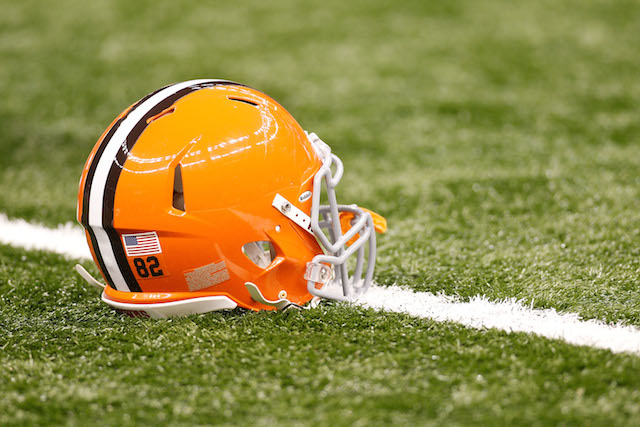 Groza may be more well-known for his placekicking prowess, but a lot of people forget that he was also one of the best offensive linemen in the league as well. He protected Otto Graham's blindside and opened up holes for running backs Jim Brown and Marion Motley. Groza was selected to multiple Pro Bowls as both a kicker and offensive tackle and was a major reason why the Browns played in 13 league championship games (four in the AAFC and nine in the NFL) during his career in Cleveland. In games with Groza on the team, the Browns compiled a 199-65-8 record. Groza is a legend in Cleveland and is a member of the Pro Football Hall of Fame.
2. Jason Peters, University of Arkansas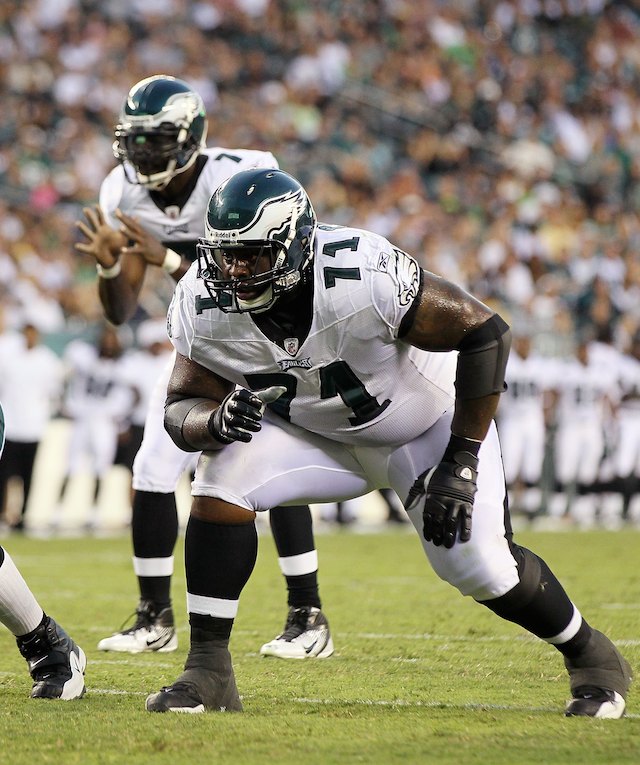 Peters was actually an oversized tight end in college who had the wherewithal to move himself to offensive tackle during the pre-draft process in 2004. The move has paid off in a big way for Peters. He is now one of the premier left tackles in the NFL, and has been selected to six Pro Bowls and five All-Pro teams.
It is still shocking that Peters slipped through the cracks and went undrafted after running a 4.89-second 40-yard dash at the NFL Combine while measuring in at 6-foot-4.5 and 328 pounds.
1. Larry Little, Bethune-Cookman University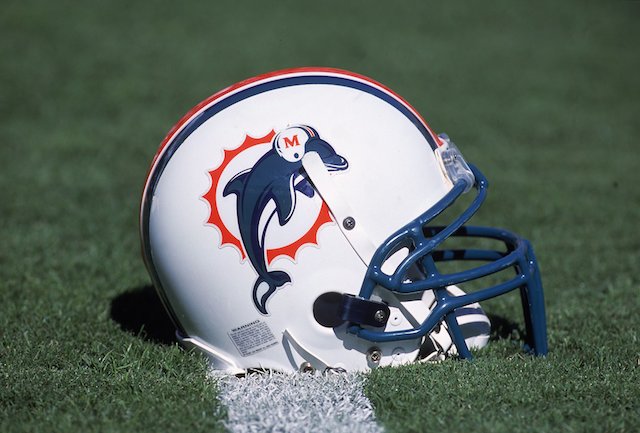 Little is the best undrafted offensive lineman in NFL history. He began his career with the San Diego Chargers in 1967, but was traded to the Miami Dolphins in 1969. Little's career really took off in Miami. He helped open up holes for Larry Csonka, Mercury Morris, Paul Warfield, and Jim Kiick and was a major part of the Dolphins 1972 undefeated season, Super Bowl VII, and Super Bowl VIII. He was selected for five Pro Bowls, five All-Pro teams, and the NFL 1970s All-Decade Team, and he's a member of the Pro Football Hall of Fame.