Top 10 Most Accurate NFL Kickers of All Time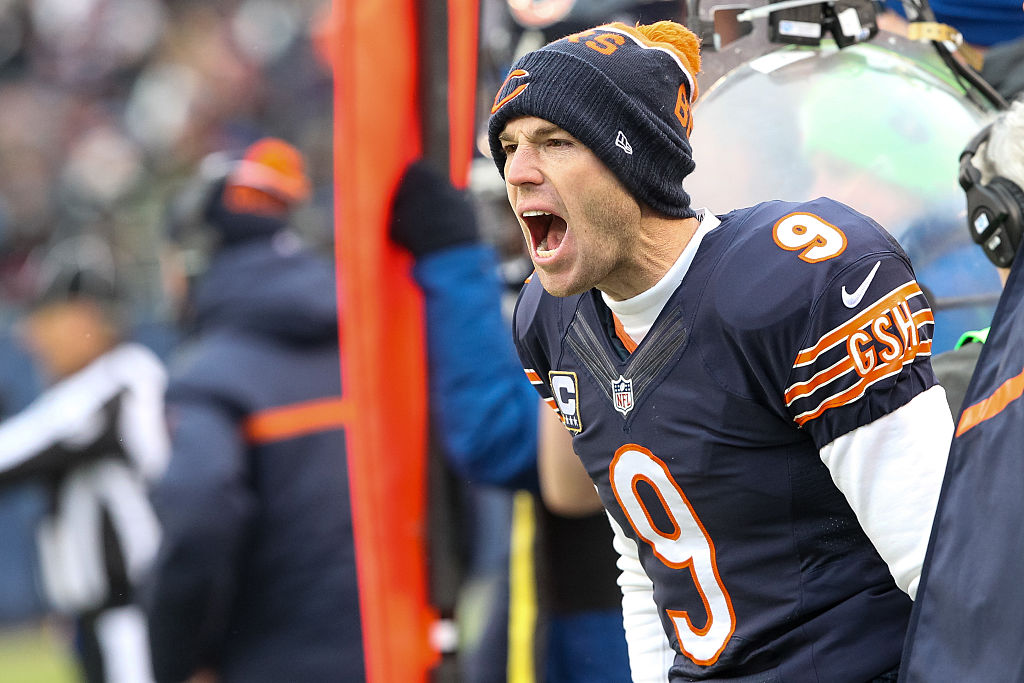 The Chicago Bears released longtime place kicker Robbie Gould back in September, and though it's easy to forget now, with him went the final link to a different era in Bears football history. Gould was the last player on the roster who was a member of the 2006 Super Bowl team that lost to the Indianapolis Colts, and the highest-scoring player in Bears franchise history. He's not the most surprising player to be cut, but it's still worth noting. All good things must come to an end, and there's a good chance he'll continue playing somewhere else at just 34 years old — practically mid-career for some NFL kickers. After all, he's been one of the best at his job in league history. Here are the 10 most accurate kickers of all time, among players with at least 100 attempts.
10. Blair Walsh
Career FG: 84.2%
Heading into his fifth season in the NFL with the Minnesota Vikings, Blair Walsh had developed into one of the very best in the game in regards to both his accuracy and for hitting the long ball. He'led the league in field goals made twice in his first four years; had made a field goal of 56 yards twice; and on attempts 50 yards or longer was an extremely good 24-for-34 — or about 71%.
Then Walsh, like plenty of other folks, realized that 2016 sucked. Back in November — after missing four extra points and four field goals — he was unceremoniously cut from the team and remains a free agent.
9. Robbie Gould
Career FG: 85.4%
As previously noted, Robbie Gould is the leading scorer in Chicago Bears franchise history. He was originally signed back in 2005 at the age of 24 after having spent some time working in construction. He made a name for himself in his second season — the one where the Bears made the trip to the Super Bowl — by leading the league in field goals made with 32 and by hitting 88.9% of them. He developed the ability to hit longer field goals later in his career, too. The Bears only asked him to attempt two beyond 50 yards in his first four years, but he was 23-for-29 on them in his last seven seasons.
8. Shayne Graham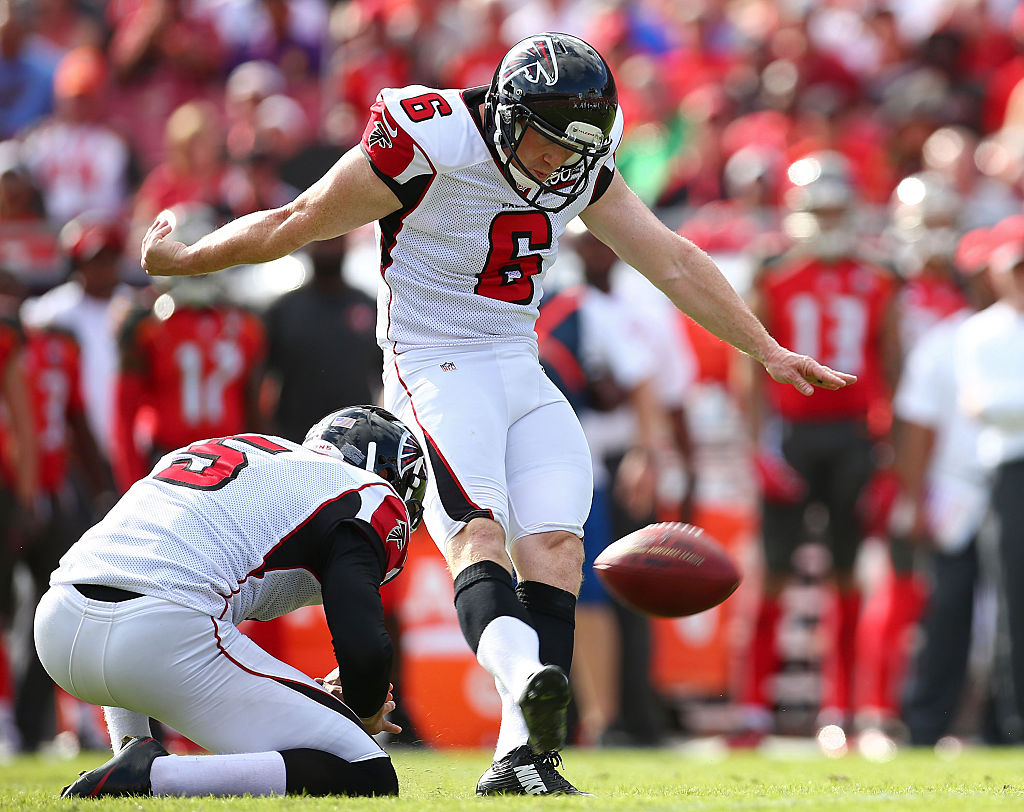 Career FG: 85.5%
Shayne Graham is the definition of a journeyman, making an appearance with 10 different teams in his 14-year career to this point. He spent seven years with the Cincinnati Bengals, which was his longest stint in any one spot, before bouncing around since 2010. Graham isn't much of a distance kicker, at just 17-for-31 from 50 yards or longer, but on field goals 49 yards or shorter he has hit at an 88.9% rate. For a guy who's moved around a ton, that's really impressive.
7. Rob Bironas
Career FG: 85.7%
Rob Bironas played nine seasons in the NFL, all with the Tennessee Titans, from 2005–13. He led the NFL in both field goals made and attempted in 2007, hitting 35-for-39 and at 89.7%. As far as other stats go, he was 315-for-317 on extra-point kicks in his career, but just three-for-five on field goal kicks in the postseason. Bironas would've been 36 had he chosen to continue his career in the NFL in 2014, but he retired after hitting 25-for-29 in 2013.
6. Nate Kaeding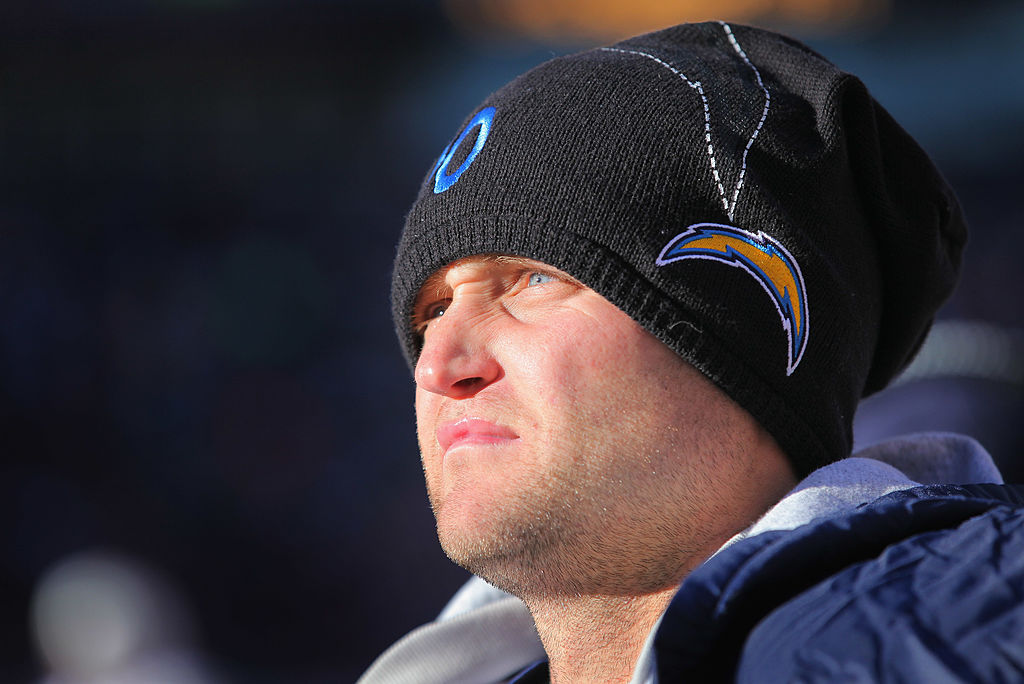 Career FG: 86.2%
Nate Kaeding played the bulk of his career with the San Diego Chargers, from 2004–11 before finishing up with five games split between the Chargers and Miami Dolphins in 2012. He was an excellent marksman in his career in San Diego, hitting on 87% of his attempts in a Charger uniform. He led the league in made field goals with 32 in 2009 and was still a high performer until losing the entire 2011 season after getting injured on the opening kickoff of the very first game.
5. Mike Vanderjagt
Career FG: 86.5%
Mike Vanderjagt's first real game on an NFL field was in 1998, when he was already 28 years old. But he was great from the start with the Colts, coming to the team the same year that they drafted Peyton Manning. He was a big part of their offense in the early Manning years, including in 2003 when he was 37-for-37 on field goals and 46-for-46 on extra-points. His last year in Indianapolis was in 2005, before he moved on to play one season with the Dallas Cowboys before retiring.
4. Steven Hauschka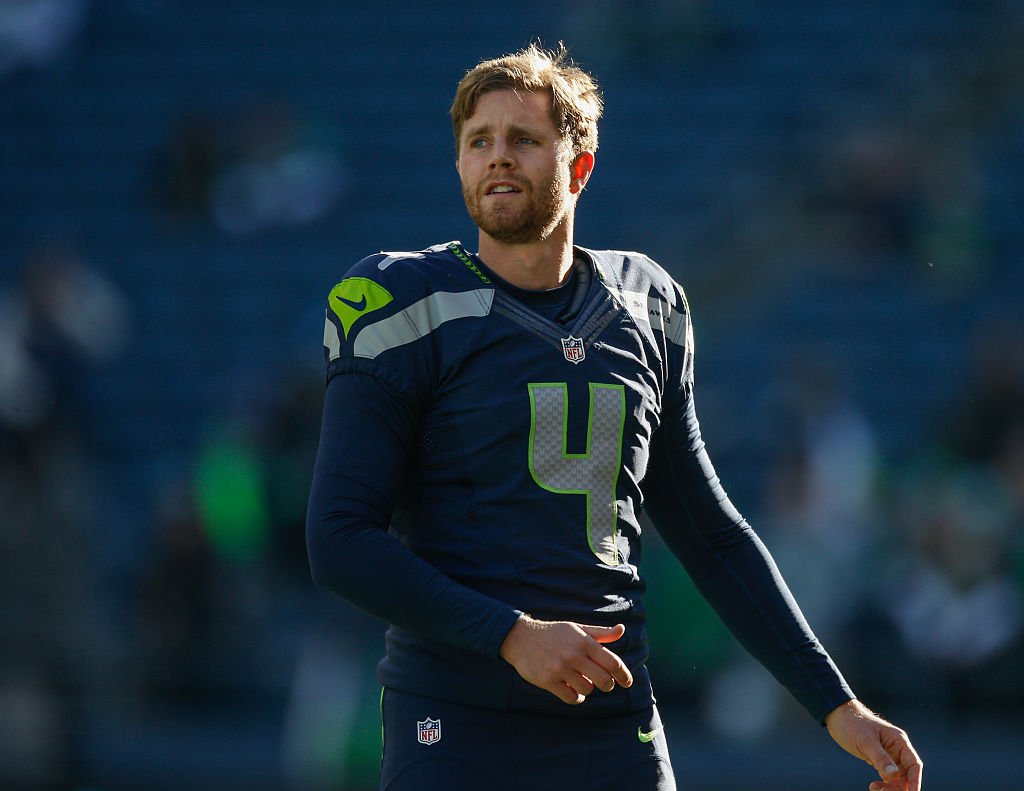 Career FG: 87.0%
Steven Hauschka wasn't a regular in his career until his fourth season, landing with the Seattle Seahawks. In his first three seasons, with the Baltimore Ravens and Denver Broncos, Hauschka got into just 21 total games and hit just 16-for-22 on field goals, or about 72.7%. In his last five seasons in Seattle, however, the 31-year-old Hauschka has hit on 88.8% of his field goals and looks to have several more years remaining in his kicking leg. The highlights of his career to this point are making a 58-yard field goal in 2014 and winning a Super Bowl.
3. Stephen Gostkowski
Career FG: 87.5%
In 2006, 22-year-old Stephen Gostkowski arrived with the New England Patriots; one of the rare NFL kickers who was actually drafted. The Pats took Gostkowski in the fourth round that year, and he hasn't been a disappointment Since his second year in the NFL, Gostkowski has hit on 253 of 293 field goal attempts, good for 86.3% accuracy over that stretch. Now at 32 years old, Gostkowski is still with the Patriots and has hit on 24 of 26 field goals in the postseason, winning a Super Bowl in 2014.
2. Justin Tucker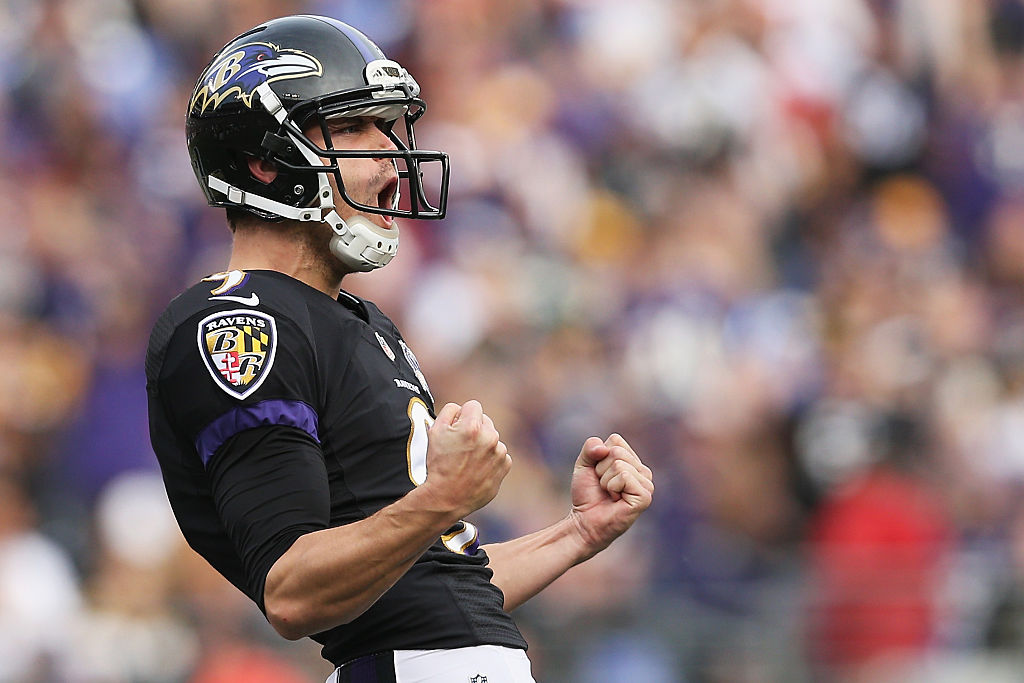 Career FG: 88.0%
In the last four years with the Ravens, Justin Tucker has become well-known for accuracy, distance, and frequency on his kicks. He's led the NFL in attempts twice, made field goals once, and has a 61-yarder under his belt. He's already made 132 field goals in his career, or about an average of 32 per year, and has never missed on an extra-point attempt (140-for-140).
1. Dan Bailey
Career FG: 90.8%
Dan Bailey is the most accurate field-goal kicker in NFL history, but undoubtedly some fans will only remember the one-for-three performance in his first playoff game in 2014. However, that's not a fair representation of how good the 28-year-old Bailey has been in his short Cowboy career, hitting 148-for-163 and 23-for-31 on field goals 50 yards or longer. He was 30-for-32 in 2015, leading the NFL in field-goal percentage at 93.8% and building some distance between he and Tucker in the all-time accuracy leaderboard. He continued that strong showing in 2016, going a perfect four-for-four in the Cowboy's home opener against the Giants.
Follow Ryan on Twitter @RyanDavisBP
Statistics courtesy of ESPN and Pro-Football-Reference.