Top Formula 1 Drivers Max Verstappen, Valtteri Bottas, and Carlos Sainz Will Be Summoned By Stewards Over Yellow Flag Infringements During Qatar GP Qualifying
Max Verstappen, Valtteri Bottas, and Carlos Sainz will be summoned to the principal's office. The three top Formula 1 drivers could face disciplinary action on Nov. 20 for allegedly breaking the qualifying rules for the Qatar Grand Prix.
All three face possible grid downgrades.
3 top F1 drivers face disciplinary action before the start of Qatar GP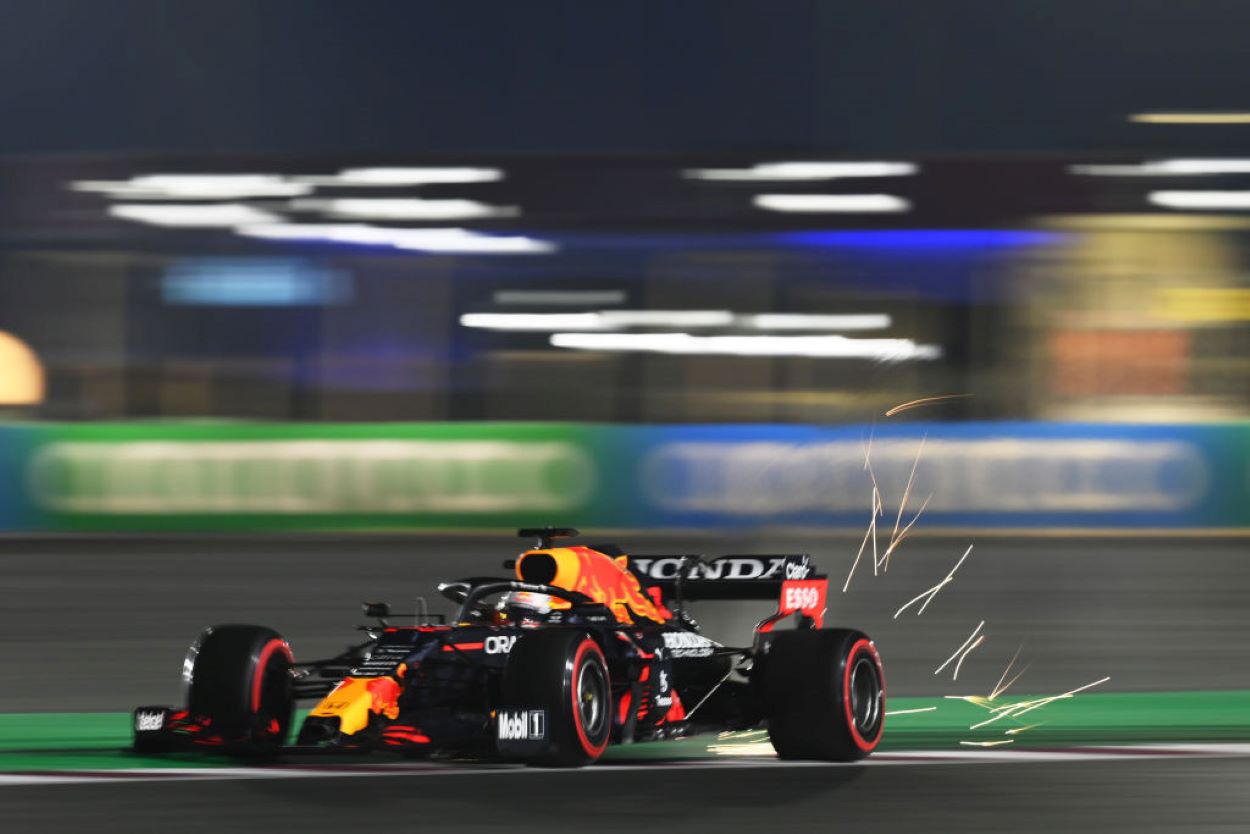 F1 has strict yellow-flag regulations. Race director Michael Masi delivered event notes to each team before qualifying started. The notes highlight drivers need to leave the track immediately after seeing a double yellow warning. A single yellow flag indicates drivers can conclude their current laps, according to motorsport.com.
The memo mentioned if a driver is guilty of not abiding by the yellow-flag rules, penalties will vary depending on the situation.
Verstappen, the F1 series leader, earned his summons for apparently not obeying a double-yellow flag when Pierre Gasly's wrecked machine sat near start-finish line during his final qualifying lap.
Bottas and Sainz also were on their final Q3 runs when Gasly stopped after striking a curb that tore off the AlphaTauri's right front wing and punctured the right front tire. A yellow flag appeared, and F1 stewards claimed Bottas and Sainz did not promptly react to the caution warning.
Verstappen, Bottas, and Sainz were scheduled to meet with F1 officials before the Qatar GP on Nov. 21.
Verstappen claims he did not know of Gasly's incident: 'From my side, it was all OK'
During his final qualifying run, Verstappen had an opportunity to push four-time defending champion Lewis Hamilton, from P1 and the Red Bull Racing pilot blazed past the flying double yellows and completed his lap. His time was his best, but it still proved to be .455 seconds behind his rival.
F1 stewards planned to investigate whether a yellow alert flashed on Verstappen's steering wheel. He claimed after qualifying that he was unaware of the alert.
"I heard after the session he had damaged his front wing, but from my side, it was all OK," said Verstappen, who leads Hamilton by 14 points with three GP events remaining.
Bottas followed Verstappen on the track, and he also followed Verstappen's explanation lead.
"Same thing I heard only afterward, and I had no yellow flags or anything," Bottas said.
Verstappen faced similar charges during the 2019 Mexican GP
Unlike Verstappen, Bottas and Sainz face single-yellow penalties when they meet with circuit judges.
F1 stewards claim that Bottas and Sainz, a colorful personality, did not react quickly enough to the yellow flag, cautioning debris drivers on the track.
For precedence, Sebastian Vettel earned a five-grid penalty for not obeying a double-yellow flag during qualifying for the Bahrain GP, the 2021 opening event.
Verstappen has faced the principal's office before.
During qualifying for the 2019 Mexican GP, Verstappen dropped from P1 to P4 for not slowing down for a yellow flag near the end of his run.