Top 5 Picks for NFL Comeback Player of the Year
The term "comeback" comes with an insidious implication. Making a comeback infers that a player is returning from something that derailed his career — an injury, a drug suspension, or, in many cases a horribly off year. On the flip side, making a comeback includes the notion of redemption, which can involve recovering from surgery or getting clean after a league-mandated sit-down.
Some comebacks put players back on a path to greatness. Example: Drew Brees, who messed up his shoulder during his final season with the Chargers only to move on to the Saints, where he took the team to the Super Bowl. By and large, however, great comebacks are ephemeral, but make for great short-term headlines. For the 2016 NFL season, as with every pro football season, a number of players are poised to make a comeback. A few notable ones stand out because their fates will dictate the playoff viability for their teams.
1. Tony Romo, Dallas Cowboys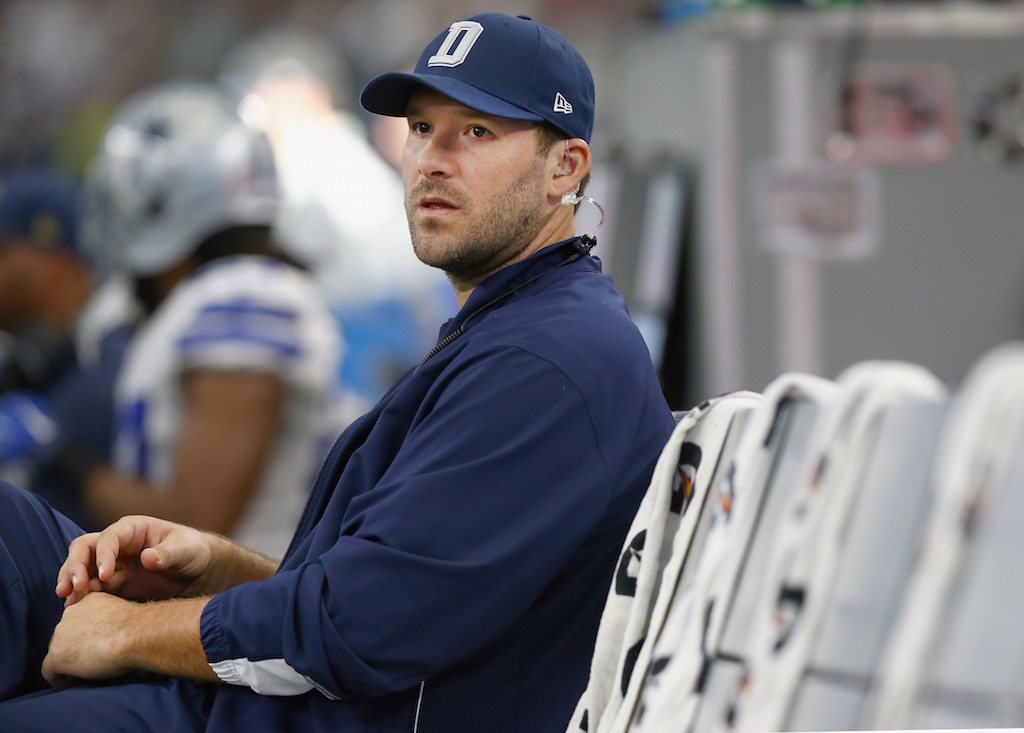 At age 36, the Dallas Cowboy quarterback doesn't have many comebacks in his future, so 2016 better  be pretty darned good. The 2015 season was an injured-riddled one for Tony Romo as well as his favorite wideout target, Dez Bryant. After winning game one against the New York Giants, Romo fractured his collarbone in the second game against the Philadelphia Eagles. During the eight games that the team's QB sat on the sidelines, the team was winless. Retuning Thanksgiving Day against the undefeated Carolina Panthers, Romo's season was put to rest after being sacked by Thomas Davis, which led to a left-shoulder injury.
The former Eastern Illinois great ended the 2015 season with 884 passing yards, completing 83 of 212 passes. This will not be the first time Romo attempted to come back after a season-ending injury. In October 2010, in a game against the New York Giants, Romo was sacked and fractured his left clavicle, ending his season. The following season, Romo threw for 4,184 and led the team to an 8-8 record. He did have five fourth-quarter comeback wins, which led the NFL that season. Romo lost NFL Comeback Player of the Year in 2011 to Matthew Stafford of the Detroit Lions.
2. Andrew Luck, Indianapolis Colts
In contrast to his name, after three strong years to launch his pro career, Andrew Luck saw 2015 as one in which his luck ran out. After injuring his shoulder, the former Stanford star missed weeks four and five. After returning and attempting to get some momentum going, a lacerated kidney suffered against the Denver Broncos shut down Luck for the remainder of the season. After an 11-5 record, and a trip to the playoffs in 2014, the Indianapolis Colts' record was 8-8, finishing out of the playoffs. In his seven games, Luck completed only 55% of his passes with 15 touchdowns and 12 interceptions.
Despite the offseason for Luck, the Colts didn't blink an eye when they signed him to a six-year, $140 million extension, making him the highest-paid player in the NFL. The Colts are experimenting this preseason with a new passing offense, with shorter higher percentage throws; the goal of which may be to keep Luck from being sacked as much as in years past. On the new-look passing game, Coach Chuck Pagano said, "We've got some guys that can make some plays if we can get them the ball in space. You dump it off to our backs, we have some guys that can make some guys miss."
3. Tyrann Mathieu, Arizona Cardinals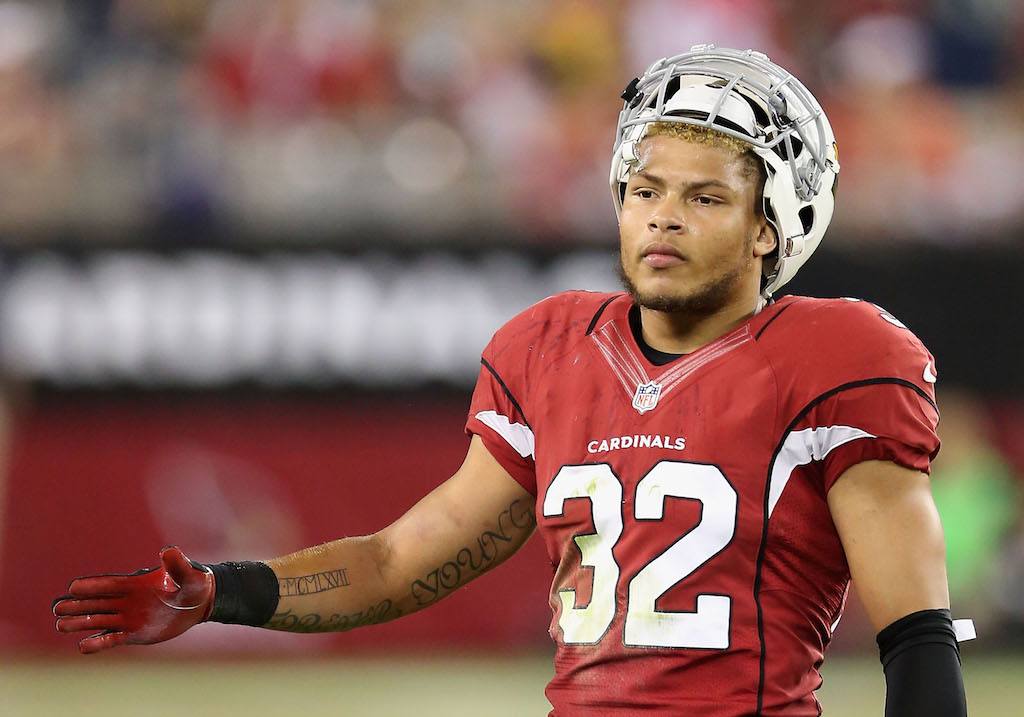 Will the Honey Badger return to his 2015 Pro Bowl form after suffering a season-ending ACL tear in December 2015? After missing the final two regular-season games and the playoffs, the former LSU great spent the offseason rehabbing his knee in hopes that he could repeat his 2015 totals: 80 solo tackles, five interceptions, and one interception returned for a touchdown.
According to reports, Tyrann Mathieu, who was selected in the third round by the Cardinals in 2013 after a troubled college career, is playing close to full strength in his return to the lineup. Still, the safety might not be ready for the first game of the regular season. Similar to Luck, the Cardinals assume the Honey Badger will be back and resume his trajectory to all-time greatness; the team gave him a five-year, $62 million contract extension.
4. DeMarco Murray, Tennessee Titans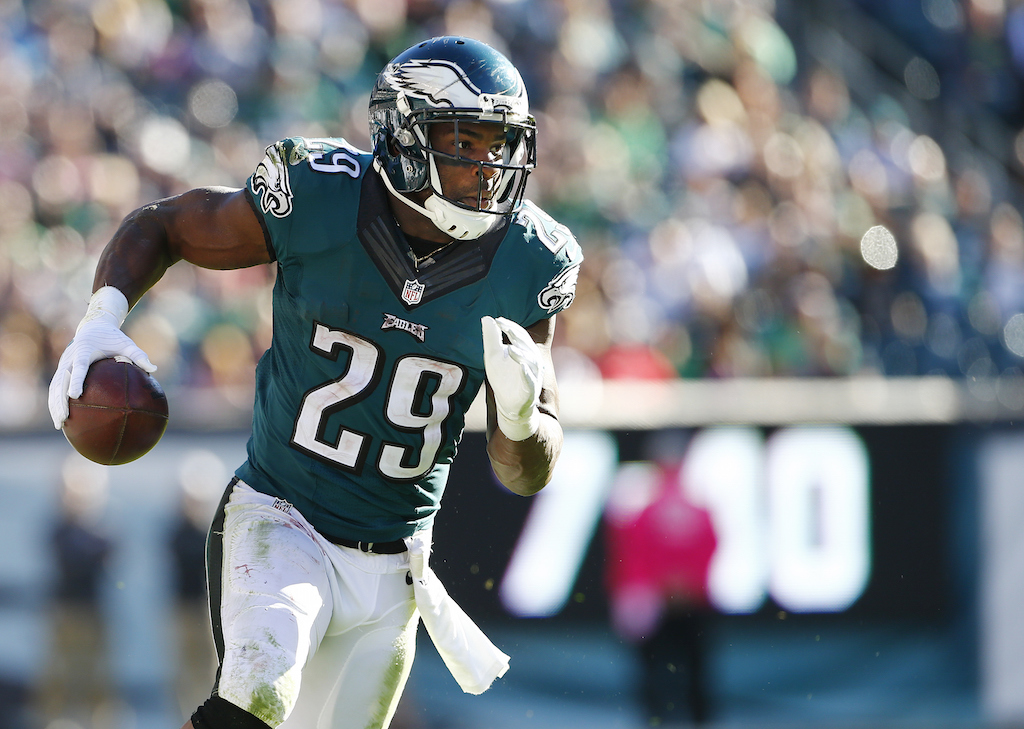 It won't be so much a comeback for the former Oklahoma Sooner star, but for DeMarco Murray, it will be a "get out of jail card" with a chance to resume his normal life. That is, life after Chip Kelly and the Philadelphia Eagles. Murray's year as an Eagle running back is one he (and Eagles fans) would like to forget.
In eight starts out of 15 games he played, Murray had 702 yards running — 1,100 less than in 2014 with the Dallas Cowboys. His 3.6 yards-per-carry was the lowest in his five-year pro career. Now a member of the Tennessee Titans, it's a fresh start for DeMarco Murray. With a better quarterback (Marcus Mariota) and better offensive line, Murray has more than a decent chance of returning to his former glory.
5. Jamaal Charles, Kansas City Chiefs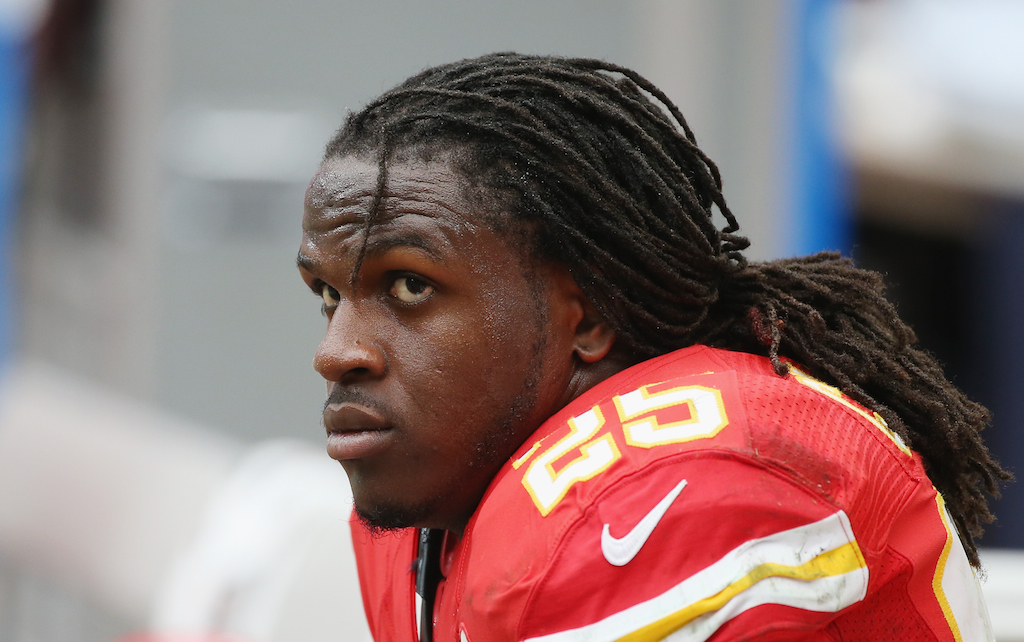 After sustaining his second ACL injury in five years, Jamaal Charles sat out the last 11 games of the 2015 season, ending his streak of three consecutive 1,000-yard rushing seasons. All reports indicate that the former University of Texas star hopes to be ready for the start of the regular season.
Recently, Charles was removed from the Physically Unable to Perform list in an indication that the team is hopeful Charles will be the missing piece to elevate the team from an 11-5 record to an AFC West title. If Charles were to win NFL Comeback Player of the Year, he would be the second Chief in a tow to do so. In 2015, strong safety Eric Berry nabbed the honor after battling and beating Hodgkin's lymphoma.
Statistics courtesy of ESPN and Pro-Football-Reference.