The Top-Selling Player Jerseys in the NBA in 2017
It's not easy to measure the true greatness of an athlete; there are so many factors to consider. The same, however, is not true (to an extent) about a player's worth. We can measure this by the amount of money — through salary and endorsements — an athlete pulls in each year.
This might not be an exact science, but it's a pretty good place to start. And along those same lines, when it comes to determining the popularity of an NBA player, we feel like there's a similar path to follow — just look at jersey sales.
The National Basketball Association is a league filled with stars, yet, according to the jersey sales at NBAStore.com, it's clear that some shine brighter than others during the 2016–17 season. Based on the sales from October 2016 to April 2017, here's a look at the 10 top-selling player jerseys in the NBA.
10. James Harden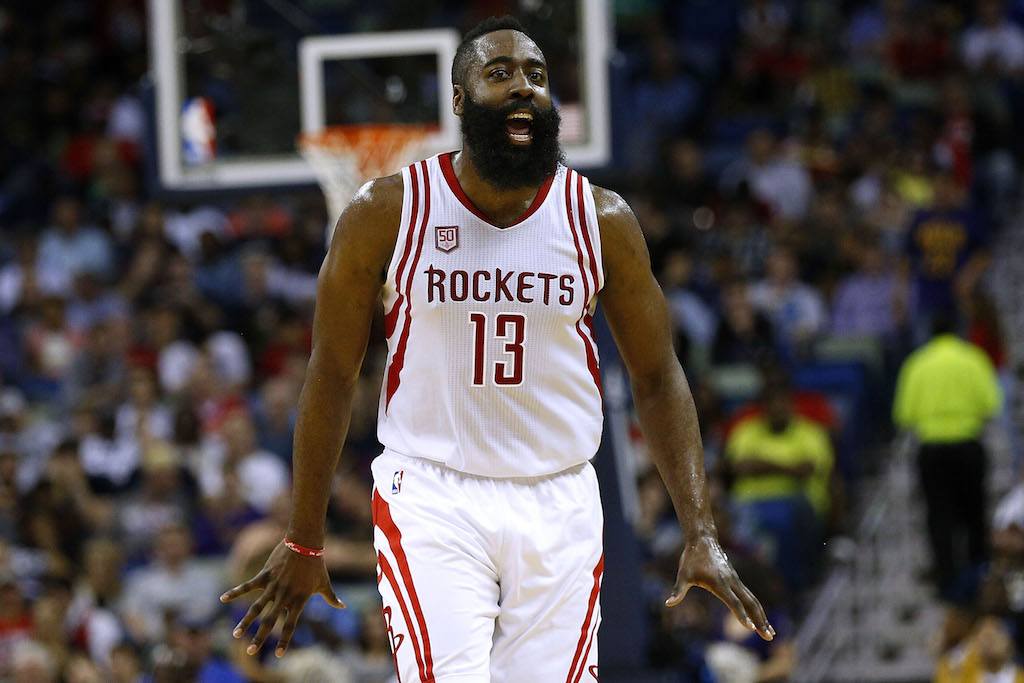 In his first season under head coach Mike D'Antoni, Rockets superstar James Harden showed the world he was more than just a dominant scorer. Tasked with running the point, the five-time All-Star led the league with 11.2 assists per game while adding 29.1 points and 8.1 rebounds a contest. If you didn't fear The Beard before the 2016–17 season, we have a feeling you did after. No wonder his jersey was so popular
9. Giannis Antetokounmpo
Although most people probably can't spell his name, this hardly stopped fans from buying his jersey. This year, in making his first All-Star Game appearance, Milwaukee's Giannis Antetokounmpo more than lived up to his nickname, "The Greek Freak."
The 6-foot-11, do-it-all superstar averaged 22.9 points, 8.8 rebounds, 5.4 assists, 1.9 blocks, and 1.6 steals per game, earned Second-Team All-NBA honors, and was named the league's Most Improved Player. Something tells us this won't be the last time his jersey is among the game's top sellers.
8. Jimmy Butler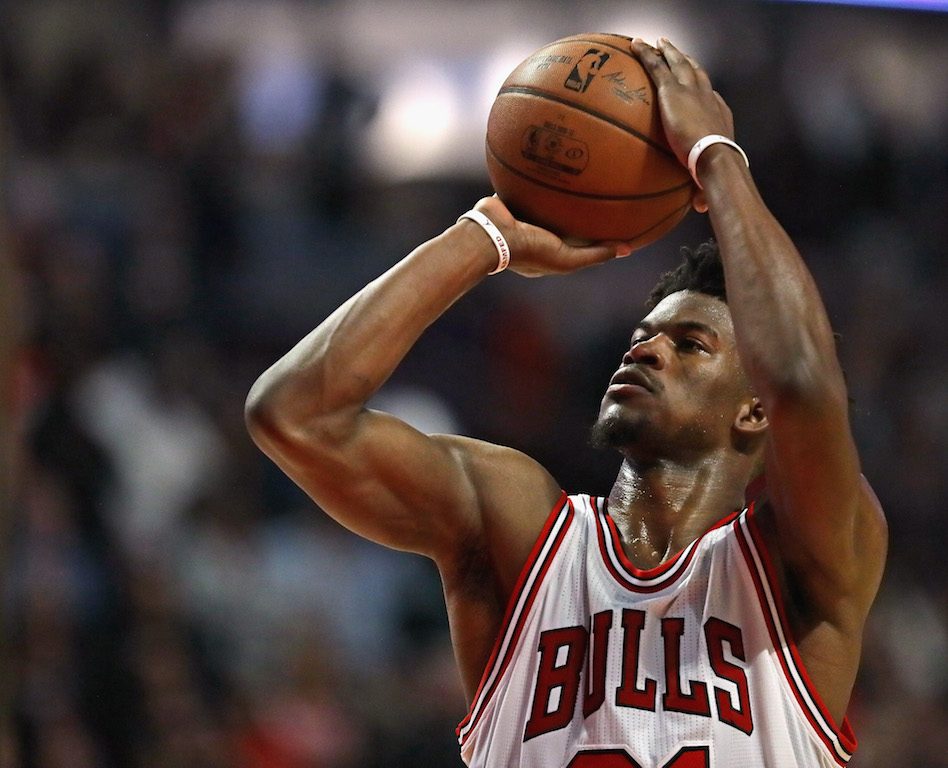 During the 2016–17 season, Jimmy Butler made his third consecutive All-Star team, was named Third-Team All-NBA, and averaged an impressive 23.9 points, 6.2 rebounds, and 5.5 assists per game. Sure, the Bulls' front office never really appreciated Jimmy Buckets, but considering he had the eighth best-selling jersey this year, the fans clearly did. Here's to hoping the Minnesota Timberwolves faithful show him the same kind of love.
7. Kristaps Porzingis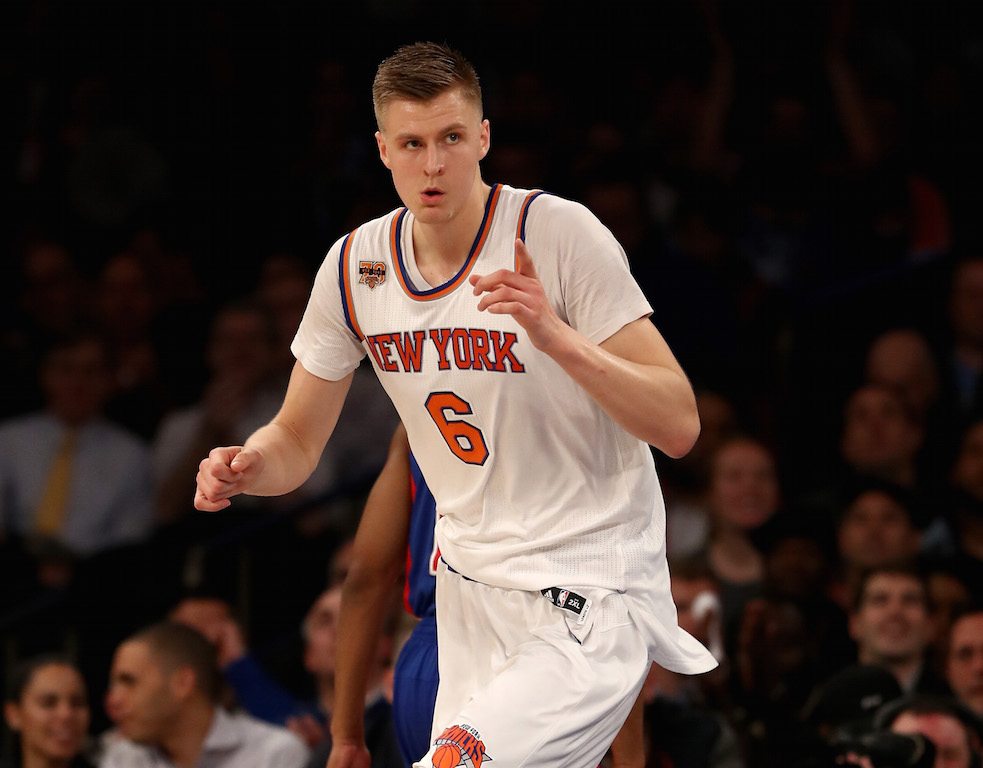 As hard as it is to believe, Knicks fans booed Kristaps Porzingis when New York took him with the fourth overall pick in the 2015 draft. Now, two years later, after a season when he posted averages of 18.1 points and 7.2 rebounds a night, the Zinger is the only bright spot on a floundering franchise that continues to find news way to disappoint its fanbase.
If Phil Jackson actually decides to trade the 7-foot-3 superstar, don't be surprised if there's a riot in the streets of New York City. After all, it's not as if "Unicorns" grow on trees.
6. Kawhi Leonard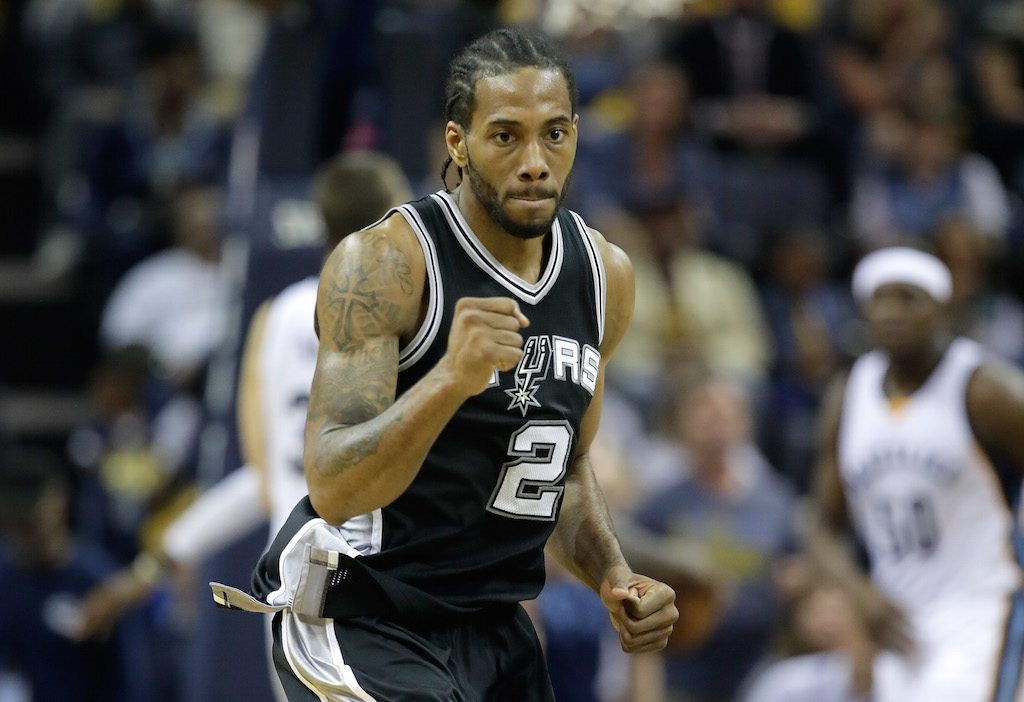 There is nothing Kawhi Leonard can't do on a basketball court. Whether it's dropping 25.5 points per game like he did in 2016—17 or being named First-Team All-Defense for the third consecutive season, Leonard has quickly evolved into one of the game's brightest stars. The Claw is the perfect example of how a player doesn't need to be outspoken to further prove his elite status. Leonard, whose jersey was No. 5 on the top sellers list, simply lets his game do the talking.
5. Kyrie Irving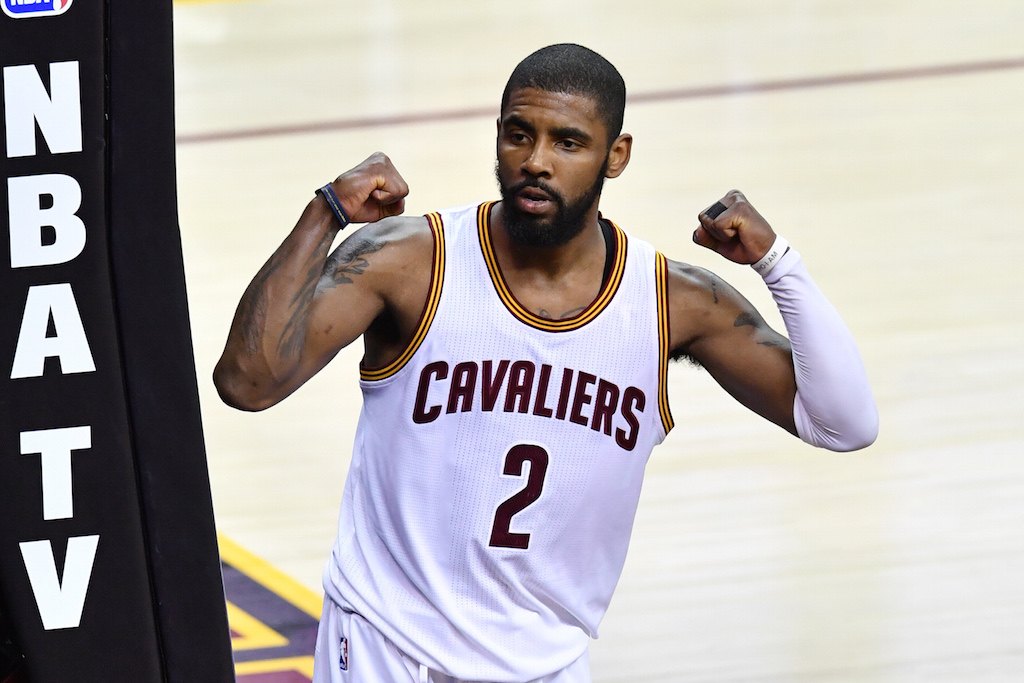 The Cavs might be the King's team, but it's impossible to overlook Kyrie Irving. The four-time All-Star with the legendary handle is an impeccable finisher at the rim and easily among the top closers in the game today. The fact that he also averaged 25.2 points per game this season further proves just how special he truly is. It's crazy to think that he's only 25 years old.
4. Russell Westbrook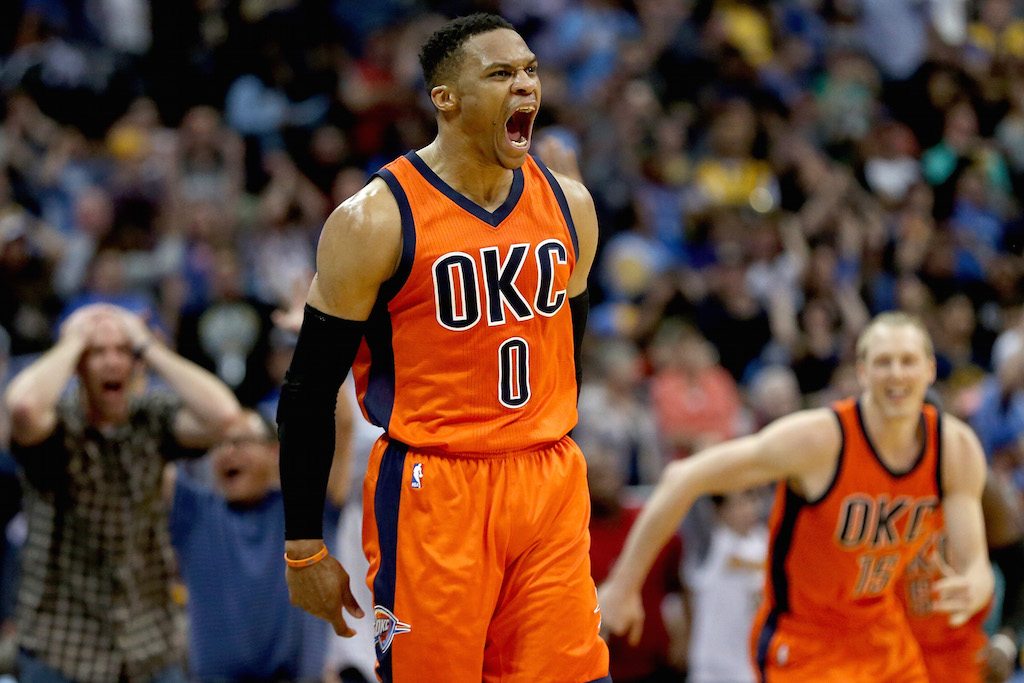 Point guard Russell Westbrook, who took the reins as the sole face of the Oklahoma City Thunder franchise this season, unleashed the sort of dominance that's usually reserved for video games. On his way toward earning his first career MVP award, Russ was a one-man wrecking crew, dropping an NBA-high 31.6 points per game while finishing with a new record 42 triple-doubles and averaging a triple-double for the season. Simply put: No KD, no problem for The Brodie.
3. Kevin Durant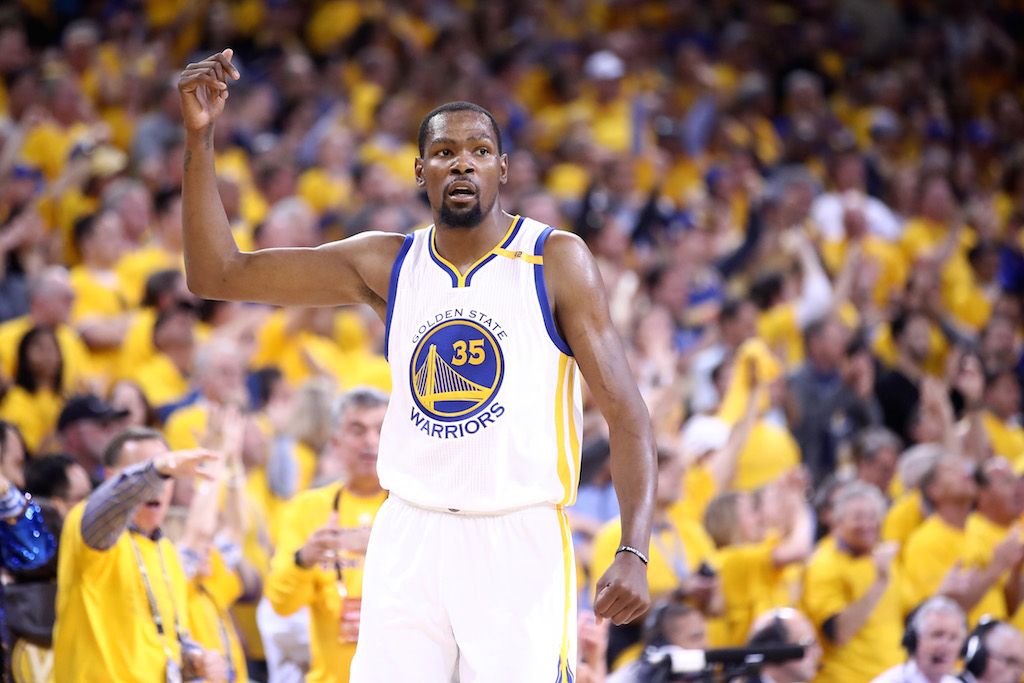 Speaking of KD, he, too, had an unforgettable 2016–17 season. Despite taking plenty of heat for joining the Warriors in the offseason, Kevin Durant made the most of his "Golden" opportunity. The eight-time All-Star averaged 25.1 points and 8.3 rebounds per game, won his first career NBA championship, and earned Finals MVP in the process. If you ask us, this is definitely grounds for celebration.
2. LeBron James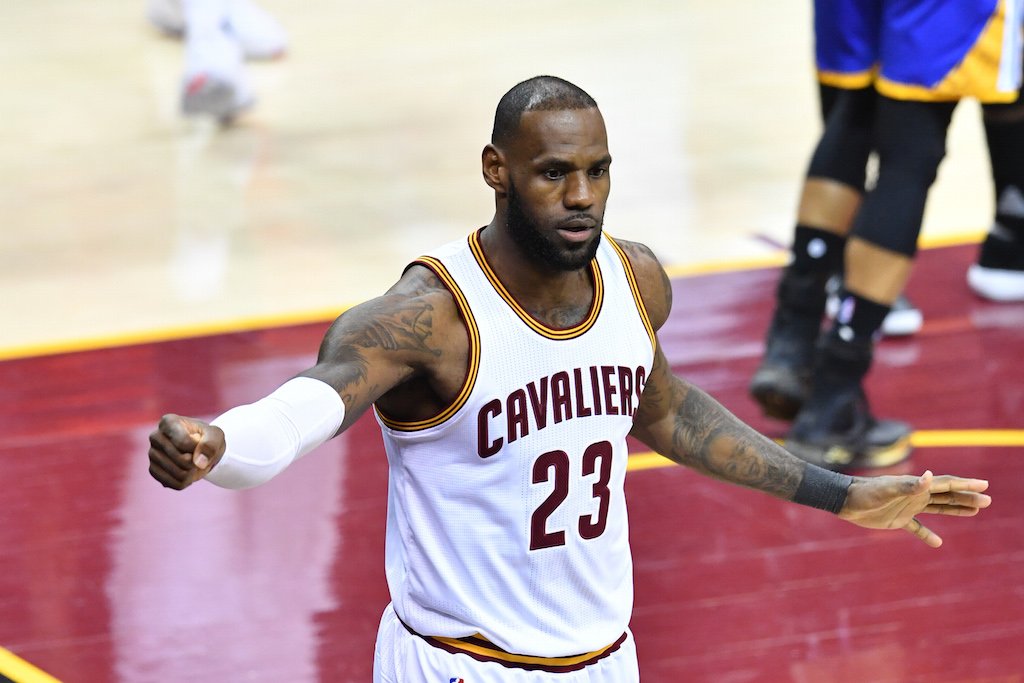 Although LeBron James was unable to lead the Cavs to a victory over the might Warriors, his standing as the NBA's best player is difficult to refute. This season, James notched 26.4 points, 8.6 rebounds, and 8.7 assists per game, played in his 13th straight All-Star Game, and even averaged a triple-double in the 2017 NBA Finals (his eighth career trip to the Finals and seventh in a row). James might be second in overall jerseys sales, but make no mistake, when it comes to the game's elite, he remains King.
1. Stephen Curry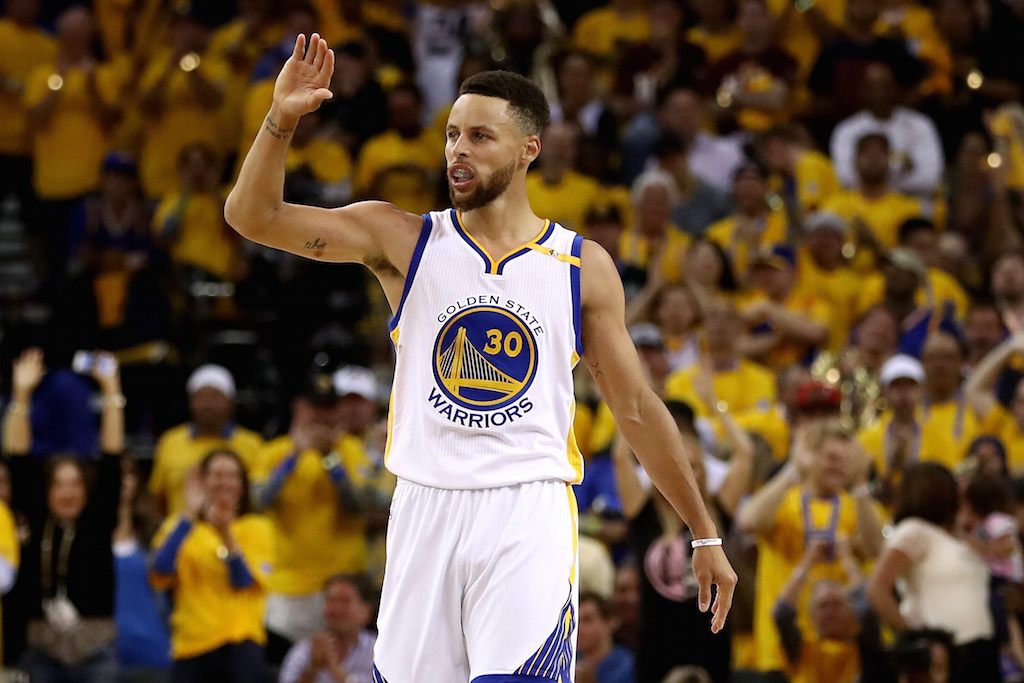 For the second straight season, Stephen Curry had the most popular jersey in the National Basketball Association. Granted, his scoring on the year might've been down (just 25.3 points a night), but considering he's on a path toward becoming the greatest shooter in the history of the sport, the fans don't seem to mind. When the Chef is cooking, it's truly a sight to behold. It is hard to imagine Curry's popularity wavering anytime soon.
Statistics courtesy of Basketball-Reference. Jersey sales information courtesy of NBAStore.com.
To see NBAStore.com's complete list of "Top-Selling NBA Jerseys," click here.