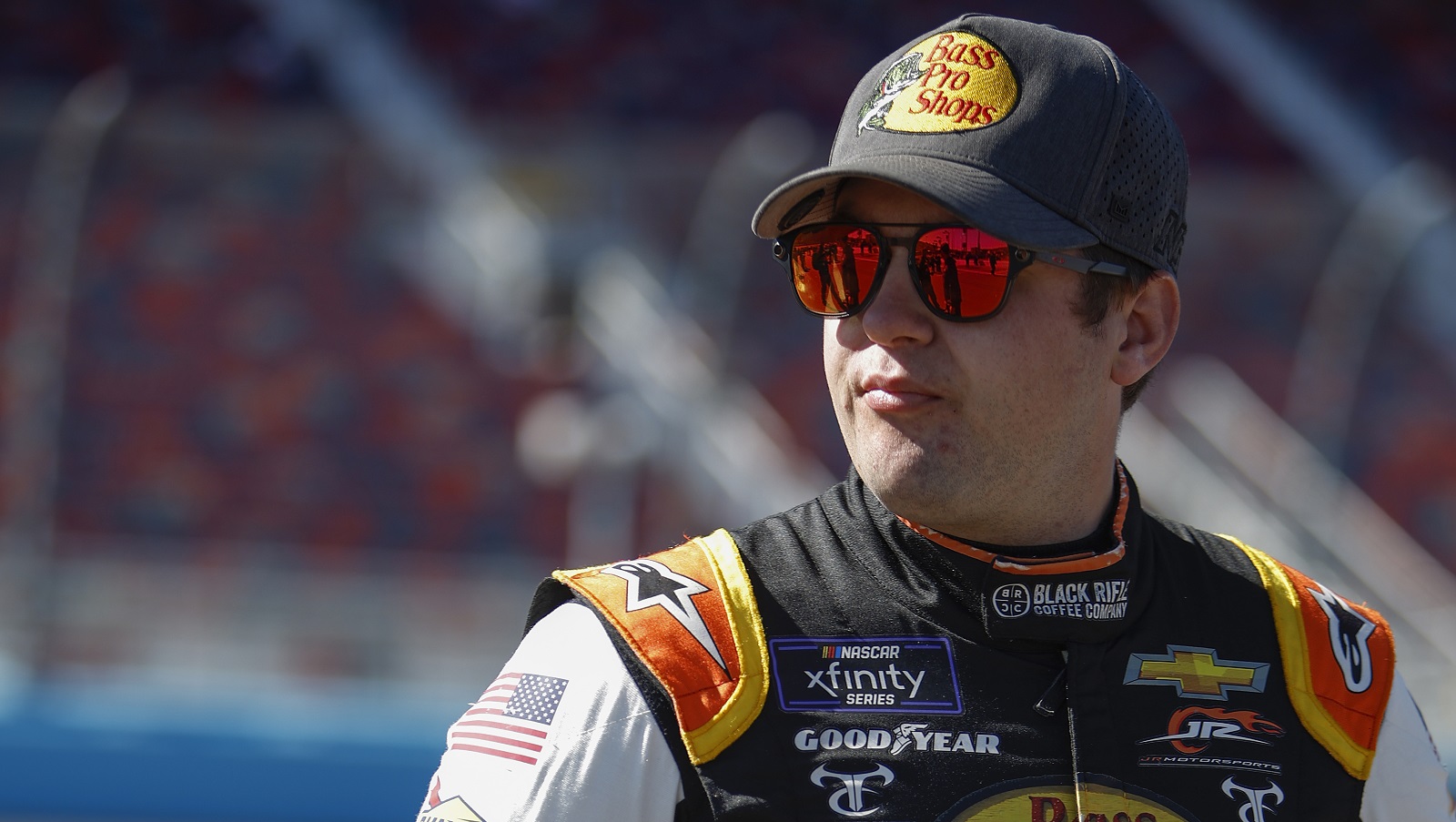 A Top Xfinity Talent Has Dale Earnhardt Jr. And Jeff Gordon in His Corner
Noah Gragson has struggled in his four Cup Series appearances, but Jeff Gordon and Dale Earnhardt Jr. have taken notice of his work in Xfinity cars.
Imagine being a driver with four Cup Series races under your belt and already hearing positive thoughts from a pair of NASCAR Hall of Famers. Noah Gragson doesn't have to imagine it. Jeff Gordon and Dale Earnhardt Jr. are already seeing the potential as Gragson begins the transition from the Xfinity Series to what undoubtedly will be a full-time Cup Series career.
Noah Gragson is assembling a solid resume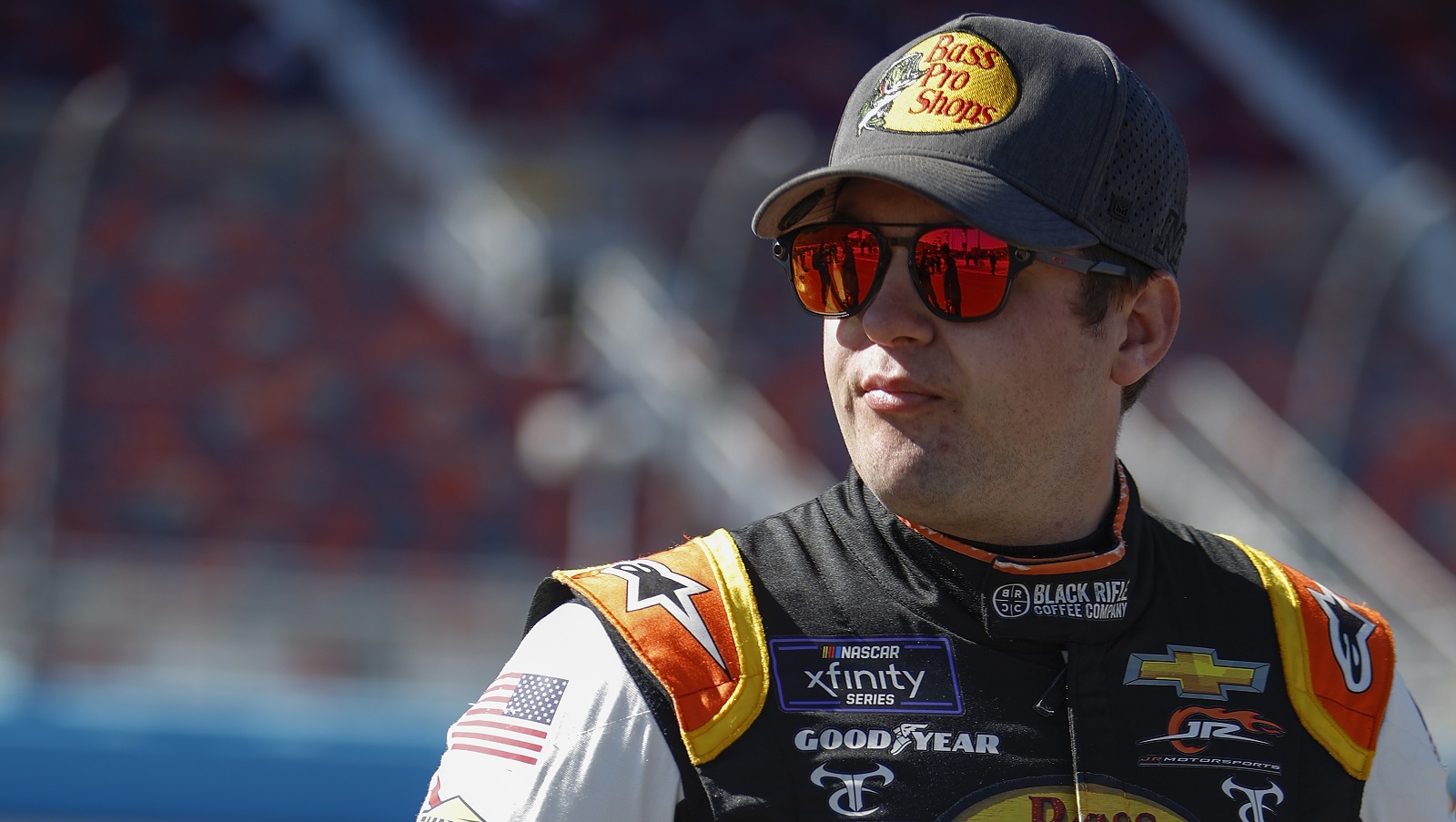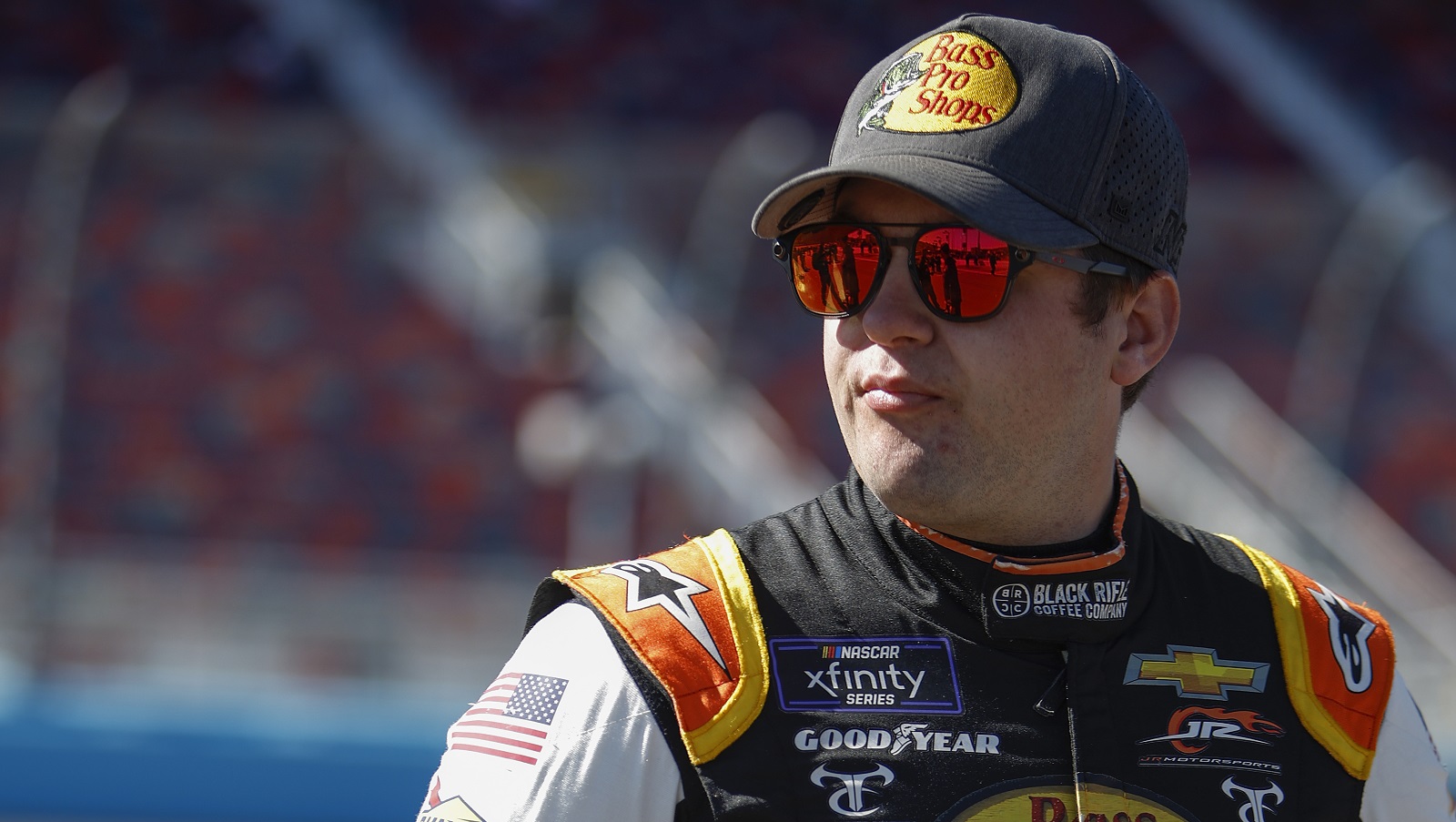 Noah Gragson has been working his way up the ranks the way that nearly all NASCAR Cup Series drivers do. He earned a couple of late-season starts for Kurt Busch Motorsports in the Camping World Truck Series in 2016, then came back for two full seasons, winning twice and hitting the top 10 in 30 of 46 starts.
From there, he hooked on with Dale Earnhardt Jr.'s Xfinity Series team, where he is now in his fourth season and showing steady progress. Gragson has won seven races and moved up from eighth in points in 2019 to fifth and third the next two years. He is third through 10 races this spring, having already scored wins at Phoenix and Talladega.
Still just 23, the Las Vegas native is getting some Cup Series rides this season. The going has been a bit rough, but the experience will prove invaluable when he goes job hunting at the end of the season.
Dale Earnhardt Jr. has seen Noah Gragson up close and endorses him
One of the perks arising from success in the Xfinity Series is that drivers sometimes earn the proverbial cup of coffee at the next level, and Noah Gragson is doubly blessed in that respect. He made deals with Kaulig Racing to share the No. 16 Chevy with AJ Allmendinger and defending Xfinity champion Daniel Hemric. He's also running superspeedway races in the Beard Oil Racing No. 62 Chevy.
The results haven't been there yet, with 20th place at Talladega his best showing. However, three of his first four starts have come the day after competing on superspeedways or at Atlanta, which has started behaving like a superspeedway. That makes for long weekends.
Dale Earnhardt Jr. saw a tweeted interview clip of Gragson talking about not being content with his Cup Series showings and opined that one of his stars at JR Motorsports is closing in on a full-time Sunday gig.
"I think he's a Cup level talent with more room to grow (upside)," Earnhardt said in a retweet. "Also brings a lot of personality and marketability. Feel like he's earned a full time cup opportunity."
Hendrick Motorsports executive Jeff Gordon reassured the rising star
Meeting with the media this week, full-time Xfinity Series driver Noah Gragson admitted disappointment over his showings in the Cup Series. However, his first four assignments haven't been the best of places to show the driving skills used on conventional short tracks, the intermediates, and road courses.
"I haven't been to a traditional racetrack where we're using the gas and brake," he said. "It's been Bristol dirt, superspeedways, and Atlanta, which was unique in its own. So, we've just got to kind of reevaluate after the next couple of Cup races and just really focus on getting better behind the wheel of that car."
Leaving Talladega, he came across Jeff Gordon in the parking lot and had a chance to chat with the four-time Cup Series champion. Gordon oversees a stable of two past champions (Chase Elliott and Kyle Larson) and two potential future champs (Alex Bowman and William Byron) at Hendrick Motorsports, so he's not actively recruiting talent at the moment. But he is taking notice.
"He said, 'You know, we're really happy to see (prospects) running so good in Xfinity, and that's what we're really paying attention to,'" Gragson said. "So, I'm not saying that there's any opportunity there. Just the higher-up people in the industry, he's one of them. He's just saying that's kind of what they look for. For me, I hope they're looking at the Xfinity results."
All stats courtesy of Racing Reference.