4 Reasons the Toronto Blue Jays Are Going to the World Series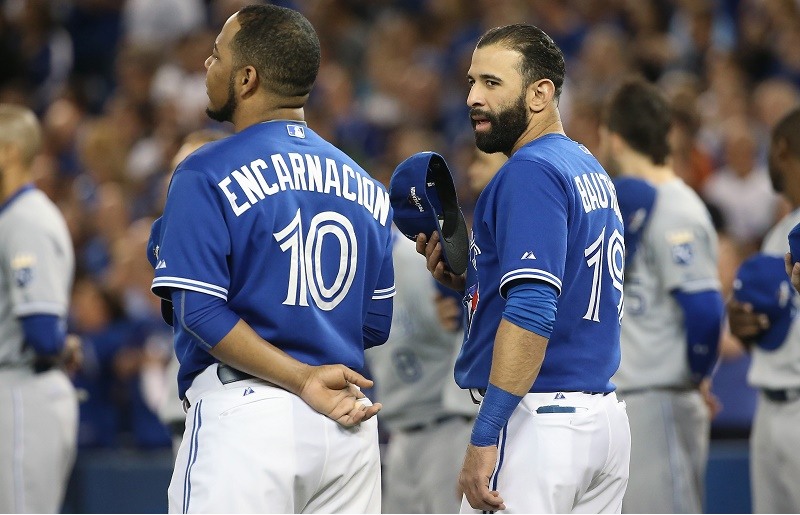 There's a hot team in the American League East right now: the Toronto Blue Jays. After a 19-inning loss to the Cleveland Indians on July 1, Toronto was 43-39 and 5.5 games behind the Baltimore Orioles in the AL East division race. But since then, the Blue Jays are 32-18 and have surpassed Baltimore, taking over the division lead by two games. Every team has their share of concerns, but things are looking up for Toronto. Here are four reasons they will represent their league in the World Series this season.
1. Weak American League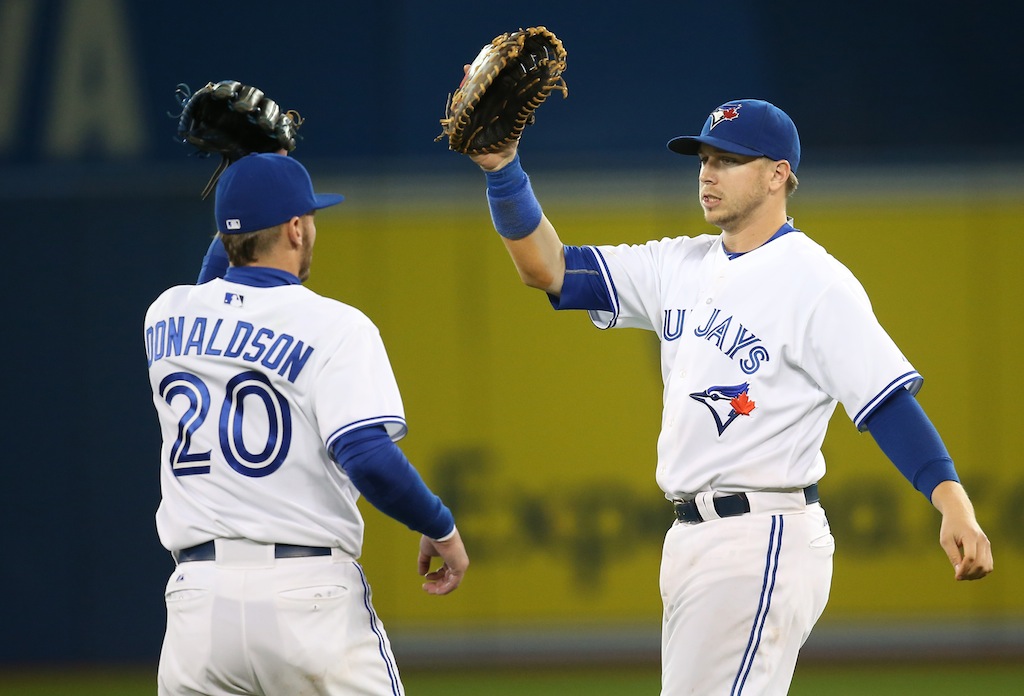 Since the aforementioned loss on July 1, the Blue Jays have the best record in the American League. The Boston Red Sox are right behind, 3.5 games back since that date, while the other division leaders aren't quite as close. The Texas Rangers are 27-25 over that period and the Indians are 26-26. The fact is, the American League is just not that strong this season.
The Rangers currently have the best record in the AL at 79-54, but that's somewhat a mirage. They've only outscored their opponents by nine runs this season, meaning that their predicted record based on run differential is barely over .500, at 67-66. Cole Hamels and Yu Darvish are great pitchers, but the Rangers are quite beatable in a postseason series beyond their top two.
The Indians have a lot of potential in their starting rotation, but Danny Salazar has been injured and somewhat inconsistent. Corey Kluber and Carlos Carrasco are both good pitchers, but the team 3.96 FIP that the Indians sport is indicative of the truth; catch them on the right day and you're toast, but catch them on the wrong day and they're beatable.
2. Josh Donaldson leading the way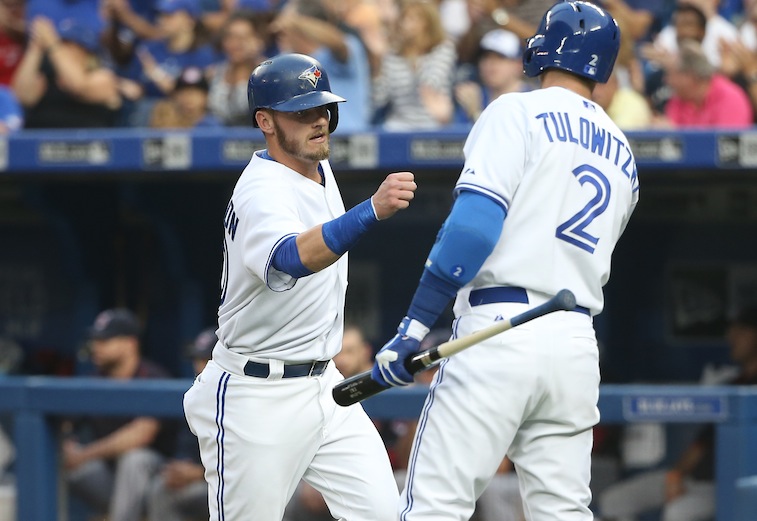 The Blue Jays have the second-best run-scoring offense in the American League this year, behind only the Red Sox. They had the top offense last season, due in large part to enormous contributions from Jose Bautista, Ben Revere, Chris Colabello, Devon Travis, and Russell Martin. This season, Bautista has been on and off the disabled list, with his production falling off. Revere is gone; Colabello has disappeared off the face of the earth; and Travis and Martin just haven't reproduced the magic this year.
But third baseman Josh Donaldson is leading the way. After winning the American League MVP award last year, he's somehow having an even better season this year. Donaldson has raised his on-base percentage, slugging percentage, and is on pace to hit around 40 home runs yet again this year.
He actually has similar numbers across the board to Kris Bryant, another third baseman and MVP-candidate from the National League. Are there any offensive players on any other American League playoff team that you'd rather have more than Donaldson? This might be debatable, but there's no doubt that he's special.
3. The bullpen is coming around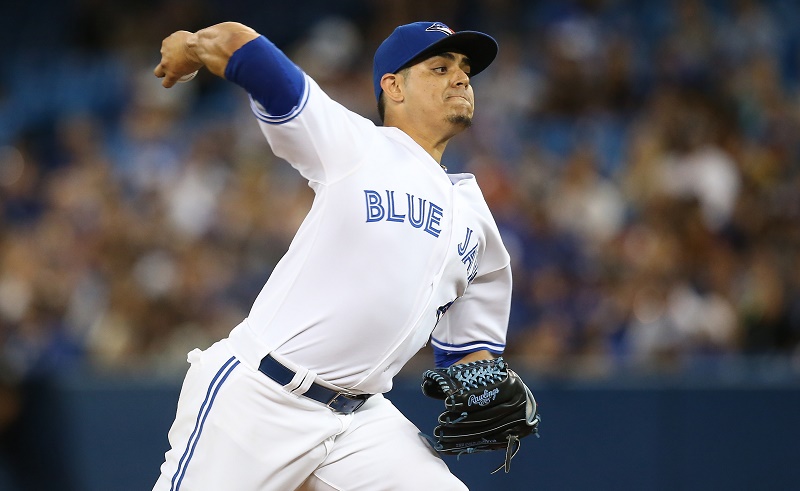 It's no secret that the Blue Jays were having some bullpen issues earlier in the season. June was particularly bad, seeing Toronto's 'pen throw 72 1/3 innings with 80 hits allowed, nine home runs, and a 5.47 ERA. But since then, Drew Storen and Jesse Chavez have been banished and the bullpen has seen a ton of improvement through additions such as Jason Grilli and Joaquin Benoit.
Since July 1, the Blue Jays bullpen has pitched 161 1/3 innings with a 3.35 ERA. Grilli has a 1.93 ERA in 34 games and Benoit has yet to allow an earned run in 14 appearances. Roberto Osuna and Joe Biagini have been solid as rocks for Toronto this season, and even left-hander Brett Cecil has been better since the start of August. The Blue Jays have four reliable relievers to turn to in a late-game situation, and that's a lot more than what many teams can say right now.
4. Great starting pitching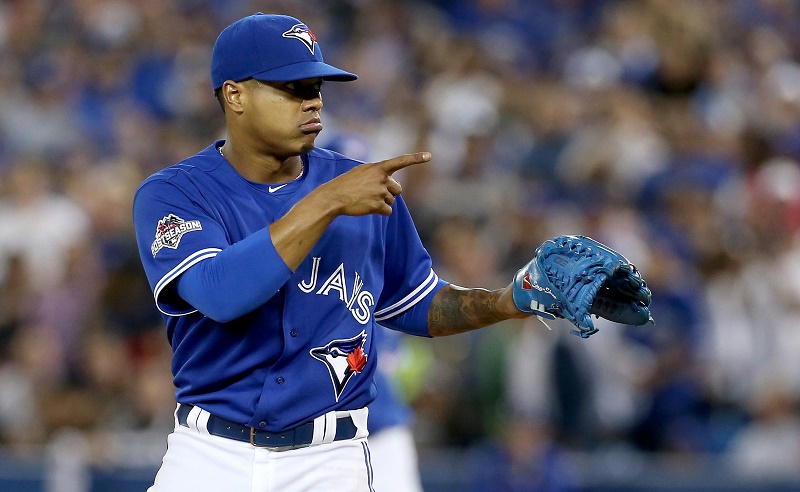 Of course, the biggest reason the Blue Jays are headed to the World Series this season is the phenomenal starting pitching they've found. Aaron Sanchez, currently on a short breather before coming back to the team when rosters expand in September, has been a revelation with a 2.99 ERA in 24 starts. Marcus Stroman, who struggled in the middle of the season with hard contact, less strikeouts, and more walks, has been much better lately with a 3.11 ERA in his last eight starts.
This team has more than just a good top two in a playoff rotation. J.A. Happ has had a great season, with a 3.23 ERA in 161 2/3 innings, and Francisco Liriano was just recently acquired from the Pittsburgh Pirates. He's pitched relatively well in just a few starts, and might be a candidate along with Marco Estrada to be the fourth starter in a playoff series.
The Jays' rotation may not be as high-potential as the Indians or as great in the first two as the Rangers, but they could have the best or most reliable one-through-four of any team in the American League playoffs conversation right now, which makes them an extremely dangerous team heading into October.
Follow Ryan on Twitter @RyanDavisBP
Statistics courtesy of ESPN and Baseball-Reference.