Tracy McGrady's Stats Suffered From the NBA Era That He Played In
Tracy McGrady took some time to gear up his game in the NBA. His early appearances with the Toronto Raptors were marked by tentative, low minute runs. Eventually, he evolved into an underrated force, considered the toughest player to guard by none other than Kobe Bryant.
He left the league giving off an overall impression as a near-superstar who never quite achieved his potential. His best performances — like when he sunk four consecutive threes — feel out of sync with the era in which he actually played. There's a case to be made that McGrady would've exploded if he was able to shoot more threes, like, say, the entire NBA encourages today.
The NBA's slow adjustment to the existence of the three-point shot
According to USA Basketball, the NBA leadership considered the three-point line a gimmick. They even refused to introduce the concept to their teams after the ABA/NBA merger in 1976.
It wasn't until 1979, incidentally the rookie year for Larry Bird and Magic Johnson, that the NBA took it on. Even players considered relatively modern, like Michael Jordan, came up playing without three-pointers as an option until they entered the NBA.
The coaching traditions shied away from risking long three-point shots even with the extra point as an incentive. Instead, as American Sports History points out, the best snipers in the league stuck to safer long two-point shots.
Players like Hakeem Olajuwon and Michael Jordan saw opportunities to roll repeated three-pointers into their games at crucial moments. Most players were discouraged from trying too often — McGrady included.
How players like Tracy McGrady were shackled by coaching
RELATED: A Look Back When Tracy McGrady Did the Unthinkable During a Game
McGrady's repeat injuries, alongside teammate Yao Ming, defined his otherwise sterling run with the Houston Rockets, as recounted by CBS Sports. The pair remain two of the greatest "what ifs" of the NBA in the 2000s. Kevin Garnett, on the other hand, stayed healthy for longer while striking a similar figure as McGrady.
Yet both were held back by something unseen: the way the game was coached during their time. It makes a kind of intuitive sense. Consider that, when McGrady was let off the chain against the best-in-league defense of the 2004 San Antonio Spurs, he devastated them.
McGrady was capable of forcing open space for long shots like few other players could. At least, not until players like Steph Curry and James Harden redefined the NBA with their pure focus on taking as many three-point shot attempts as possible.
What would players like McGrady and Garnett look like if given the opportunity modern stars regularly do behind the three-point line?
What would Tracy McGrady's career look like if he took three pointers instead of long twos?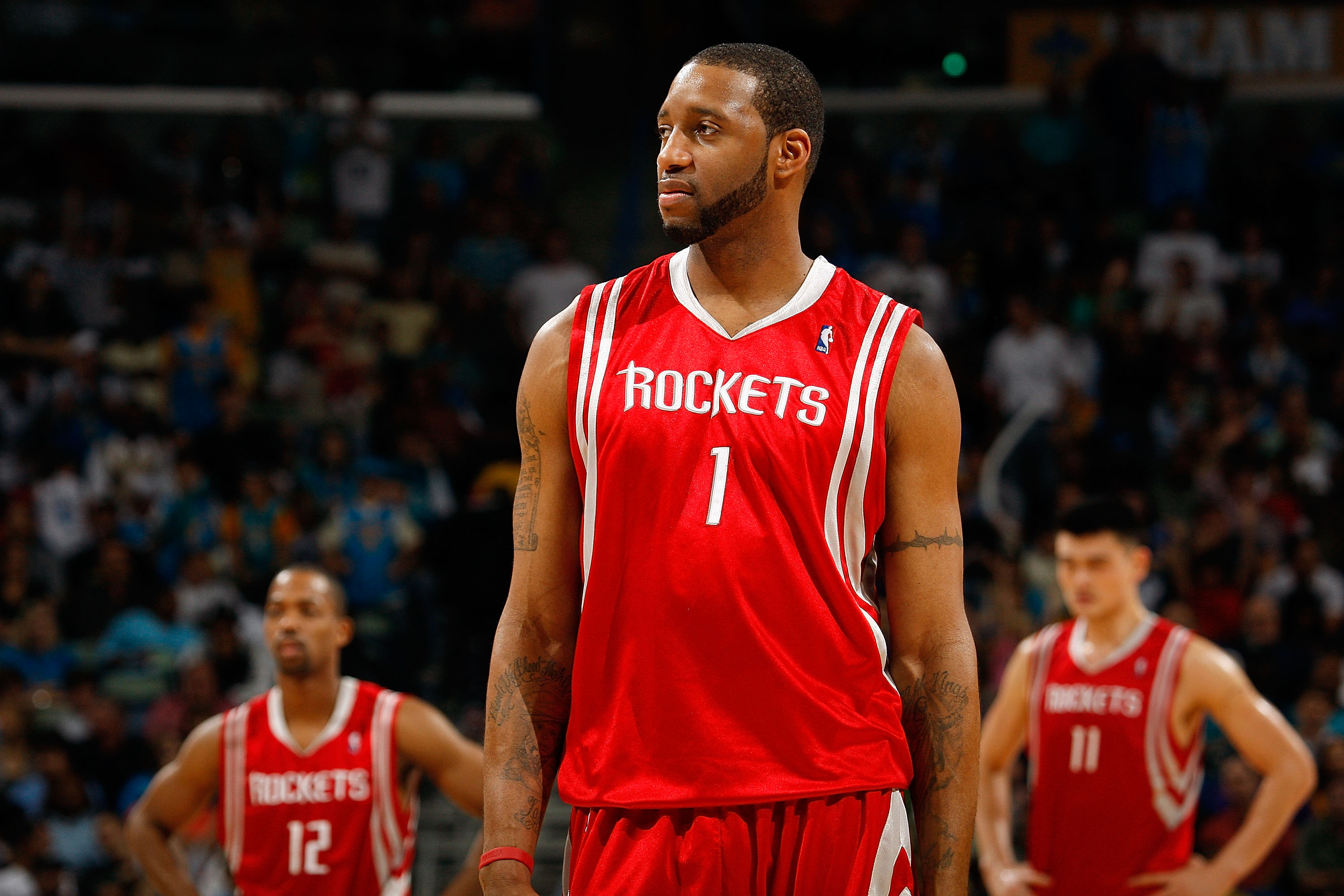 RELATED: Jalen Rose Had a Highly Underrated NBA Career and Was Actually Once Kobe Bryant's Favorite Player
Thankfully, the statistical obsessives over at FiveThirtyEight gave this very topic a deep dive. They point out that long twos are exceptionally rare in the modern game, when they were the key take for accurate shooters until the 2010s. The article even manages to compare the two's abilities to modern equivalents to demonstrate where their games would land in today's game.
They pin down Garnett as an Anthony Davis type, capable of shutting down offense while taking magnificently accurate shots from any range. But McGrady gets compared to Harden. They go as far as saying Harden is simply "T-Mac 2.0."
This is telling especially because McGrady was rarely seen as the kind of player an entire team could revolve around. That leaves him as underrated in his own time.
Yet today, Harden is the center of the Rockets' universe. Chris Paul never quite figured out where to position himself in Harden's orbit. Russell Westbrook's addition has helped the roleplayers while leaving Harden's one-man show in the lurch.
In today's game, McGrady would be one of those singular players like Harden. The guy who should have the ball as often as possible, who makes space for physics-defying long shots in any situation. He wasn't allowed to be that player, unfortunately. But he deserves respect for blazing the trail in each moment where he was allowed to do whatever it took to win.