The Tragic Illness of Gus Lett Inspired Michael Jordan in a Historic Playoff Game
Michael Jordan is the greatest basketball player ever. But he faced several personal tragedies throughout his NBA career. Looking back, those hardships only made him stronger — and he let it all out on the court. One of Jordan's hard times involved his bodyguard and friend Gus Lett suffering from lung cancer.
Lett attended a big Game 7 against the Indiana Pacers in the 1998 Eastern Conference Finals. Jordan made sure to play his heart out for him.
Michael Jordan's close bond with Gus Lett
RELATED: Michael Jordan's NBA Legacy Is Forever Evident In a Dining Room Table
When Jordan returned to the NBA after a brief stint playing baseball, he kept a close inner circle. Part of that elite circle included former sergeant of the Chicago Police Department, Gus Lett. Lett and a few others were a part of Jordan's personal security team.
Known as "The Protector," Lett made sure no one got too close to Jordan. But he was more than just a bodyguard, he was a father figure. When Jordan's father was murdered in 1993, his world turned upside down. He quit basketball and started playing minor league baseball. MJ was lost, and Lett knew it, so he stepped in.
The two shared many late-night phone calls filled with tears while Jordan tried to find his way. He told NBC Sports, "That was Gus, he was a protector. But he was more than that, and I saw him for being more than that. When my father died, he became a father figure to me."
Back to basketball
RELATED: Michael Jordan Helped Numb the Pain After Matt Doherty's Devastating UNC Resignation in 2003
After trying his hand at baseball, Jordan decided to quit because he didn't want to become a replacement player during the baseball strike. He announced his return in March 1995 and took to the court the next day. With Jordan back, the Bulls had a renewed sense of energy and easily won the NBA Championship, defeating the Seattle SuperSonics in six games.
The following year, Jordan and company took on the Utah Jazz in the Finals. Some of Jordan's most clutch and memorable moments came from that series. He won Game 1 with a final buzzer-beater and played through one of the games despite a stomach virus. It all led to the 1997-98 season and the Bulls trying for their second "three-peat."
Michael Jordan plays for Lett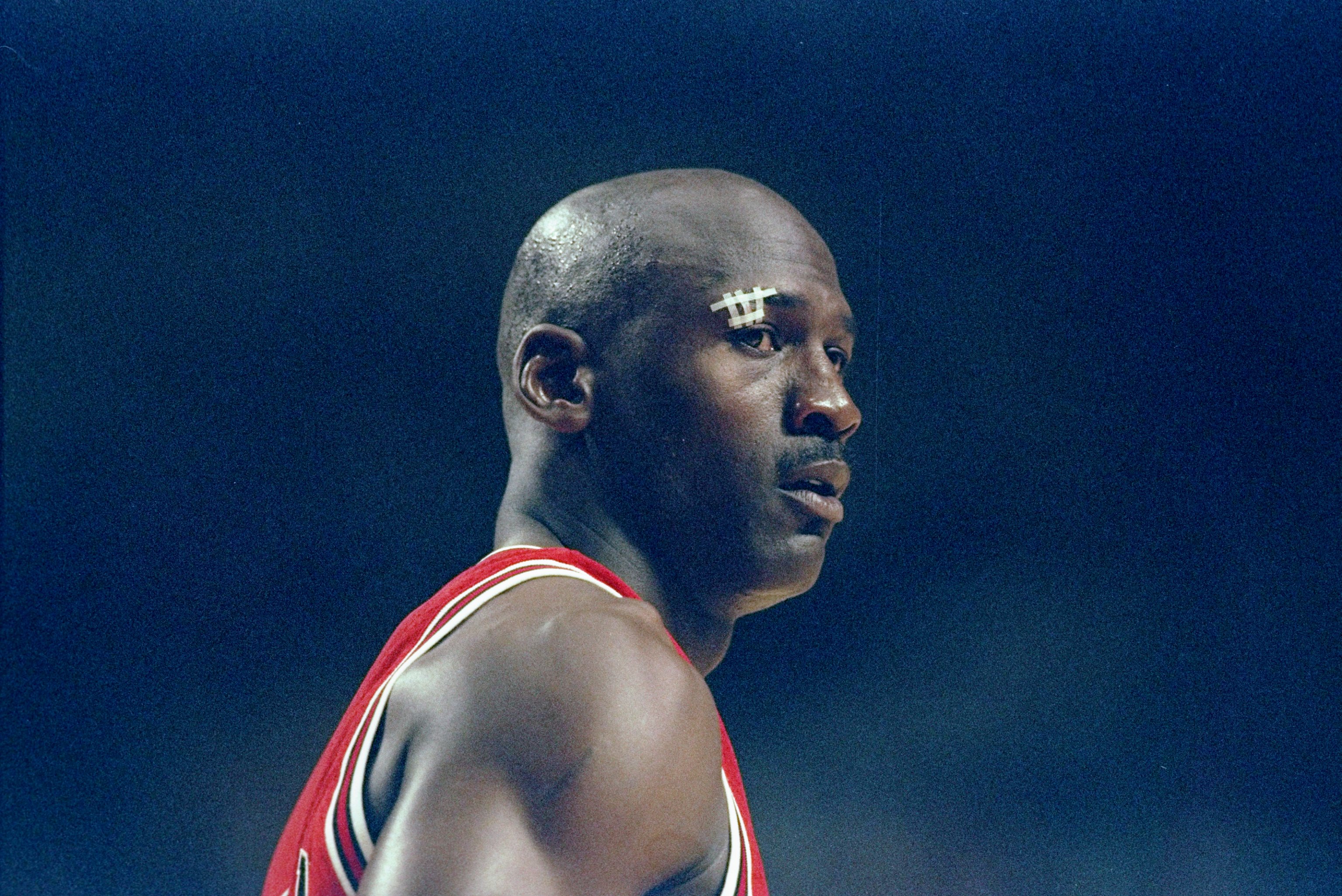 The success of his comeback was overshadowed by Lett's battle with lung cancer. Jordan accompanied him to the hospital, checked in with him at home, and helped pay his medical bills. Facing the Indiana Pacers in Game 7 of the Eastern Conference Finals, Lett was able to attend for the first time in a while.
This motivated Jordan, and as all the NBA players of the '90s know, a motivated Jordan is impossible to beat. "He was inspirational for me. I wanted to win this game for Gus." Jordan said in a later interview.
That final game was a challenge for the Bulls, something they weren't used to. Normally, they just bulldozed through their opponents, but Reggie Miller and company had other plans. The Pacers came out on fire and opened up a 20-7 lead, but it didn't last long. The Bulls rallied in the second quarter and took a 48-45 lead into the half. 
The second half was neck and neck, but Jordan kept driving to the basket and drawing fouls. The Bulls were also dominating on rebounds, especially offensive ones, where they scored 24 points off of 22 rebounds. In the end, it was just too much for Indiana, and the Bulls pulled off their second three-peat. Jordan secured the game ball and presented it to Lett because he was the inspiration for all of it.