Travis Kelce Still Wishes He Could Play in the NBA for 10-15 Games
One of the most important players in the Kansas City Chiefs' recent run of greatness has been tight end Travis Kelce. Back in August, the Chiefs wisely signed Kelce to a four-year extension that will keep him with the team until age 36. At that point, most commentators agree, Kelce will be putting the finishing touches on what will likely be a Hall of Fame career.
Kelce is a natural athlete — a conclusion that anybody who watches him play will quickly come to. It should be no surprise, then, that Kelce excelled at numerous sports in his early years, including basketball. In fact, he still wishes he could take a shot at the NBA.
Travis Kelce's impressive NFL career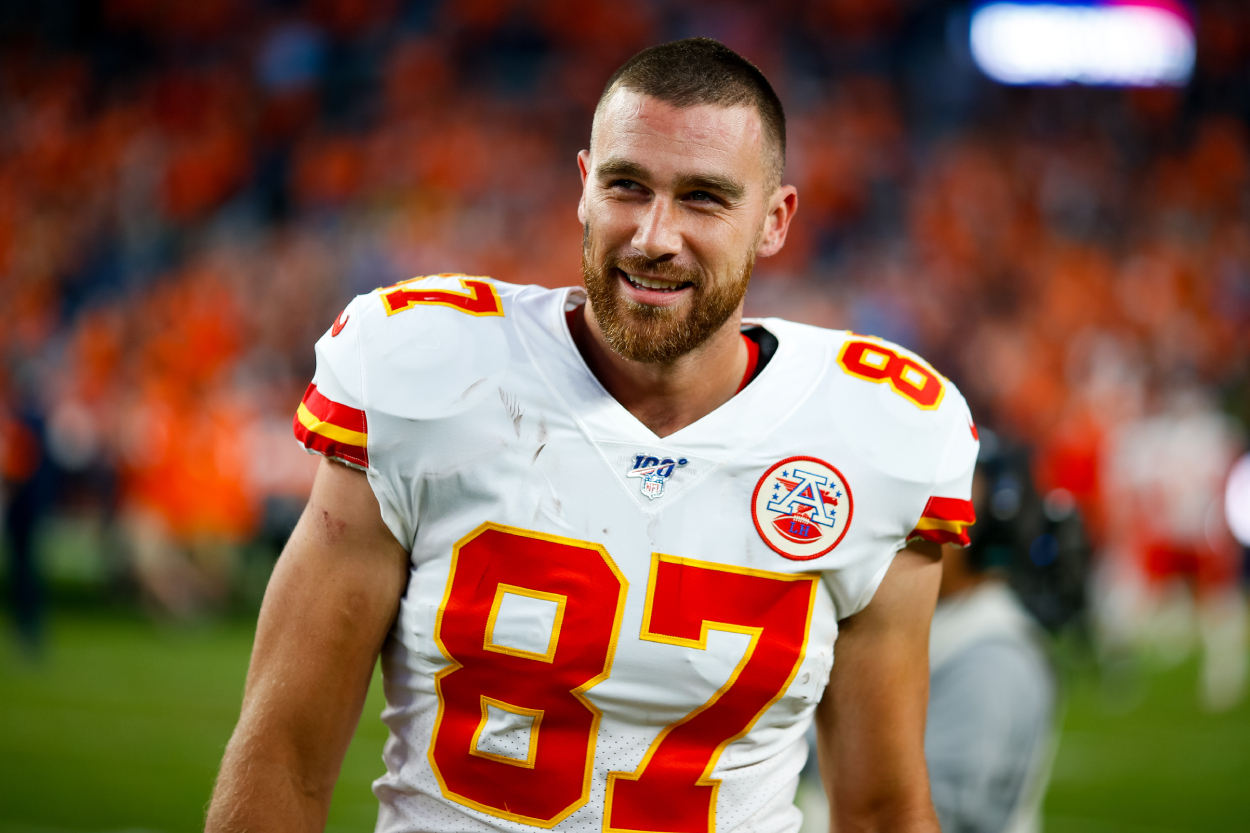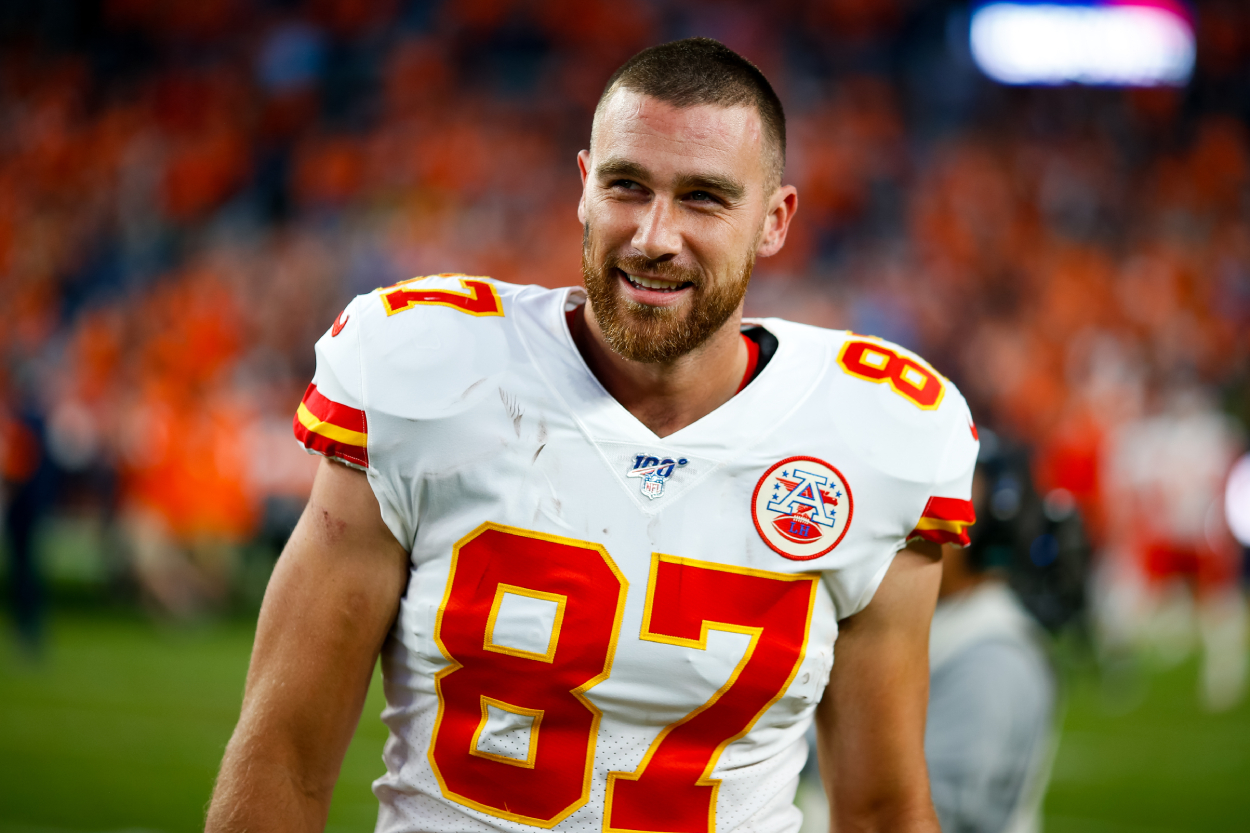 The Chiefs drafted Kelce with the 63rd pick of the 2013 NFL Draft. New head coach Andy Reid played a large part in that decision, having coached Kelce's brother Jason with the Philadelphia Eagles.
Kelce missed most of his rookie season after having knee surgery. The following year, he lead the team in receiving yards, though struggled with behavior which his coach labeled as immature.
Kelce earned his first Pro Bowl selection in 2015, before breaking out in an even bigger way in 2016. That season saw him put up a then career-best 1,125 receiving yards. He went on to exceed 1,000 receiving yards in each of the three following seasons as well.
Kelce's best season arguably came in 2018, when he notched 1,336 receiving yards. His 83.5 yards per game was by far his highest — at least, until this season when he averaged 94.4.
He played a key role in the Chiefs' win in Super Bowl LIV. He was also selected as a member of the NFL 2010s All-Decade Team.
A multi-talented childhood led him to the NFL
Kelce grew up in Cleveland Heights, Ohio, an eastern suburb of Cleveland. As a child, he played a wide range of sports, including not just football, basketball, and baseball, but also ice hockey and soccer.
He had to narrow things down once high school came around. For many young athletes, that would have meant choosing just one sport.
For Kelce, it meant choosing three: football, basketball, and baseball. He played all three sports for his entire four years of high school. His school had long been known for its basketball program, and Kelce displayed a significant amount of talent in that sport. By his senior year, he already stood 6-foot-5.
That meant Kelce was a formidable inside presence — yet he could knock down perimeter shots with a high degree of accuracy. Kelce's basketball skills earned him a significant amount of interest from college scouts. Yet he ultimately decided to let his passion for football shape his emerging sports career.
Travis Kelce's lingering basketball dreams
Kelce recently discussed his three-sport beginnings during an appearance on the All The Smoke podcast with Matt Barnes and Stephen Jackson. After acknowledging that he had played baseball, basketball, and football all the way through high school, Kelce made it clear that his dream had always been to enter the NFL.
Yet he followed that up by joking about his lingering basketball dreams, saying "I still wish I could find my way onto an NBA team for a quick 15 days, 10 days."
In other words, not only does Kelce's passion for basketball remain intact all these years later, but he apparently even considers himself in good enough shape to make a stab at competing at the NBA level.
If you've spent any time watching Kelce on the field, this statement might not be as crazy as it sounds. With enough time to get his stroke back, Kelce might be able to hang with the NBA's best.
All stats courtesy of Pro Football Reference