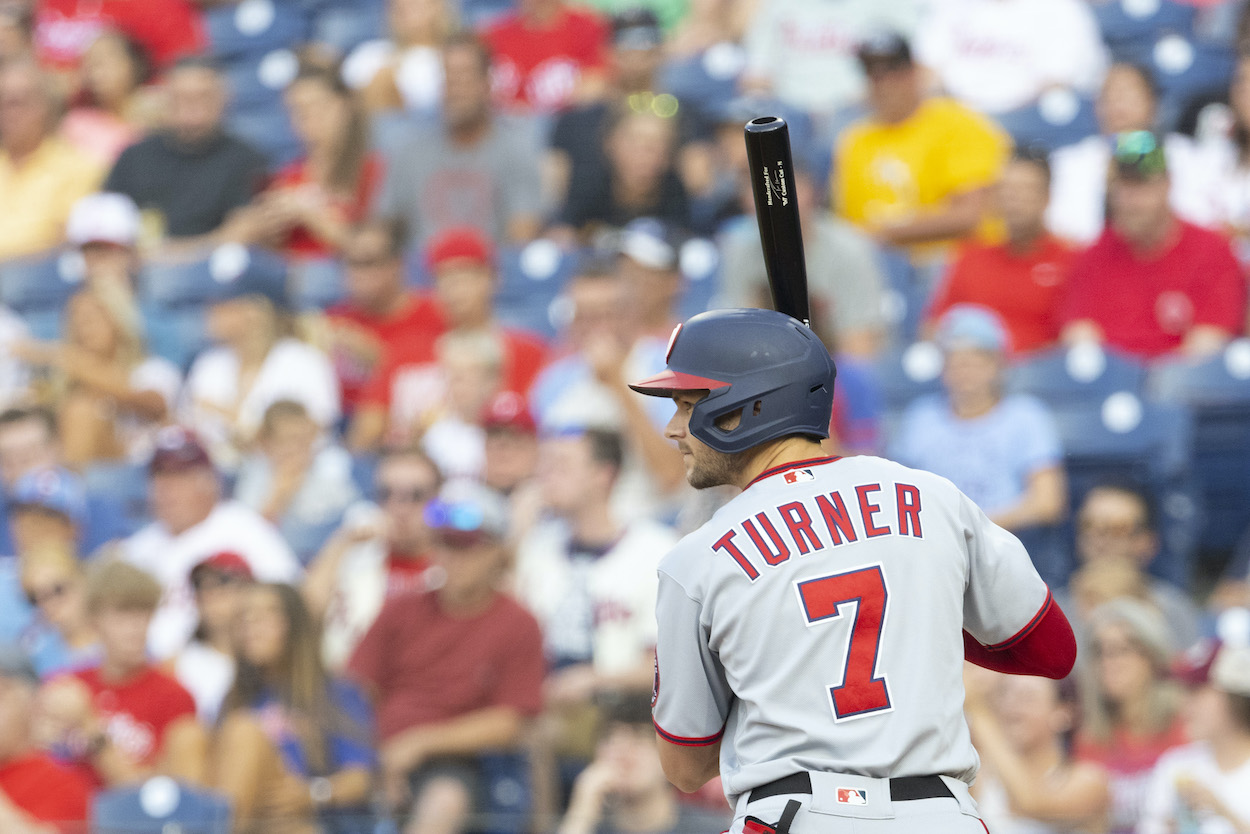 Trea Turner Criticized the Nationals for Their Lack of a Contract Extension Offer Before His Trade to the Dodgers: 'Actions Speak Louder Than Words'
Prior to his midseason trade to the Dodgers, the Washington Nationals reportedly failed to offer Trea Turner a contract extension, which frustrated the star shortstop.
Following the 2019 World Series, shortstop Trea Turner was a central piece to the Washington Nationals. His elite play at the plate and in the field were two significant reasons the Nats secured a world championship less than two years ago.
Turner slashed .298/.353/.497 with a .850 OPS in 2019 and followed that up with a .982 OPS in 2020. Back-to-back brilliant seasons from the young infielder led many to believe that he would receive a hefty contract extension from the Nats in 2021.
Even with the Nats beginning to stumble out of playoff contention following an early injury to pitcher Stephen Strasburg, the organization still had two budding superstars. Turner and Juan Soto are about as good of a duo to build around as any.
Common sense says to extend both players and begin filling out the depth around them, but the Nationals felt differently.
The Nationals failed to offer Trea Turner a contract extension before trading him to the Los Angeles Dodgers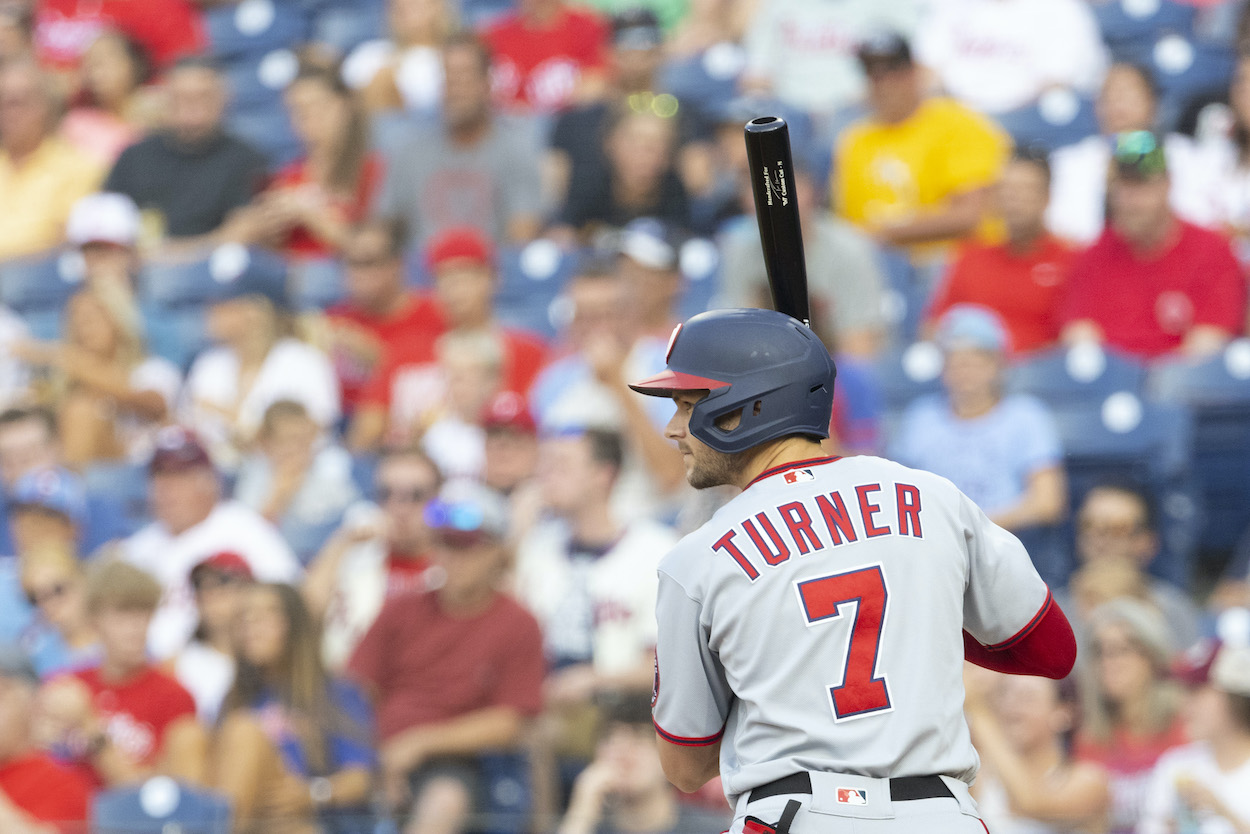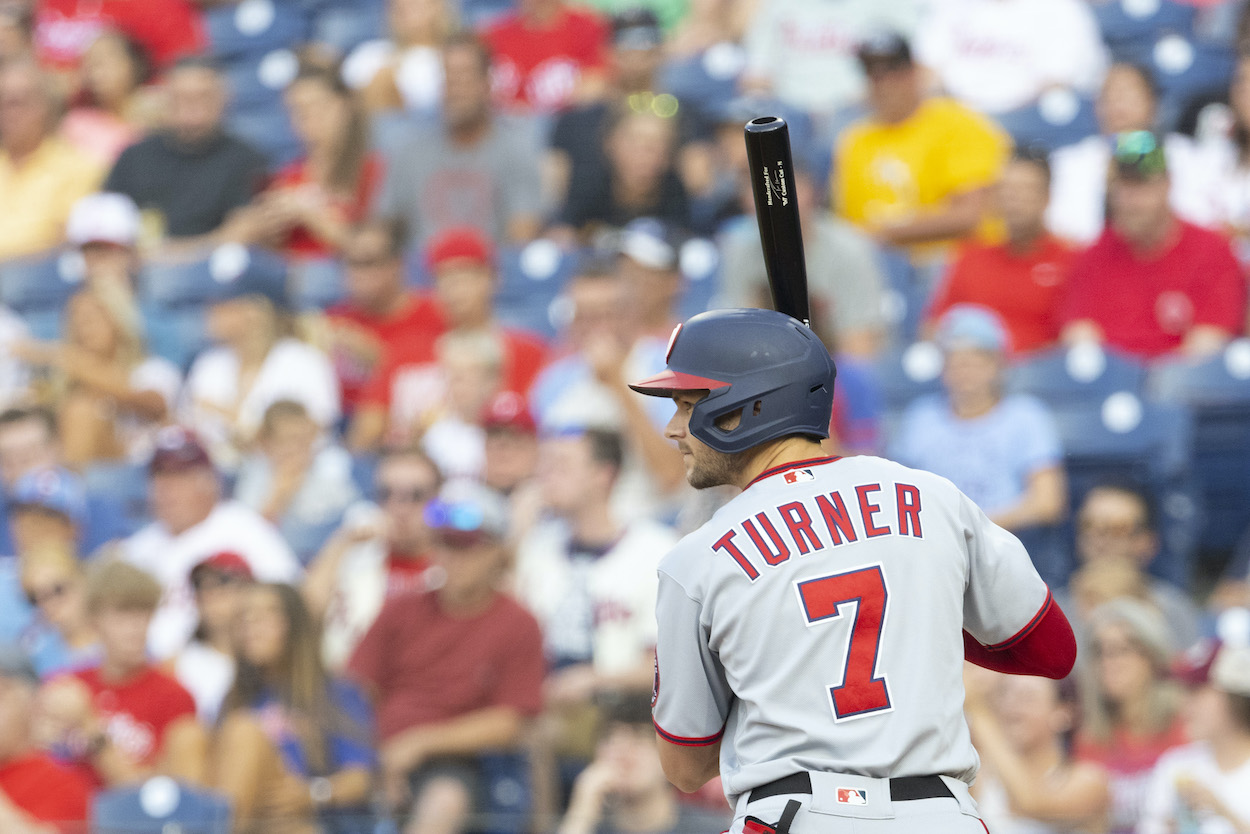 Talks about an extension initially began in March of 2020. However, they were tabled due to the two sides failing to reach an agreement. The Nationals' offer of $100 million over six years was rather insulting when taking into account Turner's production over the past few seasons.
Turner has established himself as one of the best infielders in all of baseball — $16.7 million per season wasn't going to get it done.
While Nats' president of baseball operations, Mike Rizzo, claimed that Turner and his camp wanted to halt all extension talks following the failed negotiations in 2020, Turner himself relayed a different story upon meeting with the LA media for the first time.
Turner wanted to stay in Washington D.C. for the rest of his MLB career
"I said I would talk about an extension whenever and waited for that to happen, and it didn't happen. So I've been told a lot of things over the last two years, and, for me, actions speak louder than words," Turner said (Washington Post).
There was a miscommunication between Rizzo and Turner's agent, or the Nationals are just cheap. Washington ownership has earned itself a reputation of being afraid to shell out the big bucks, having lost Bryce Harper and Anthony Rendon in back-to-back offseasons.
If Turner was communicating an asking price of $150-200 million, it's not all that surprising that the Nationals opted to trade him instead.
The LA Dodgers are looking to make it back-to-back World Series wins
Alongside Max Scherzer, Turner joins a Dodgers team that is loaded from top to bottom. The middle infield alone now contains two star-caliber shortstops in Turner and Corey Seager.
Early signs point to Turner playing second base while Seager remains at shortstop. Either way, the Dodgers are stacked. Both the offense and the pitching staff contain future Hall of Famers.
It's unknown if the Dodgers themselves will look to offer a long-term extension to Turner, but it's not a pressing issue at the moment. Turner is under team control through 2022, while Seager will hit free agency this upcoming winter.
One contract extension at a time for LA.
All stats courtesy of Baseball Reference.