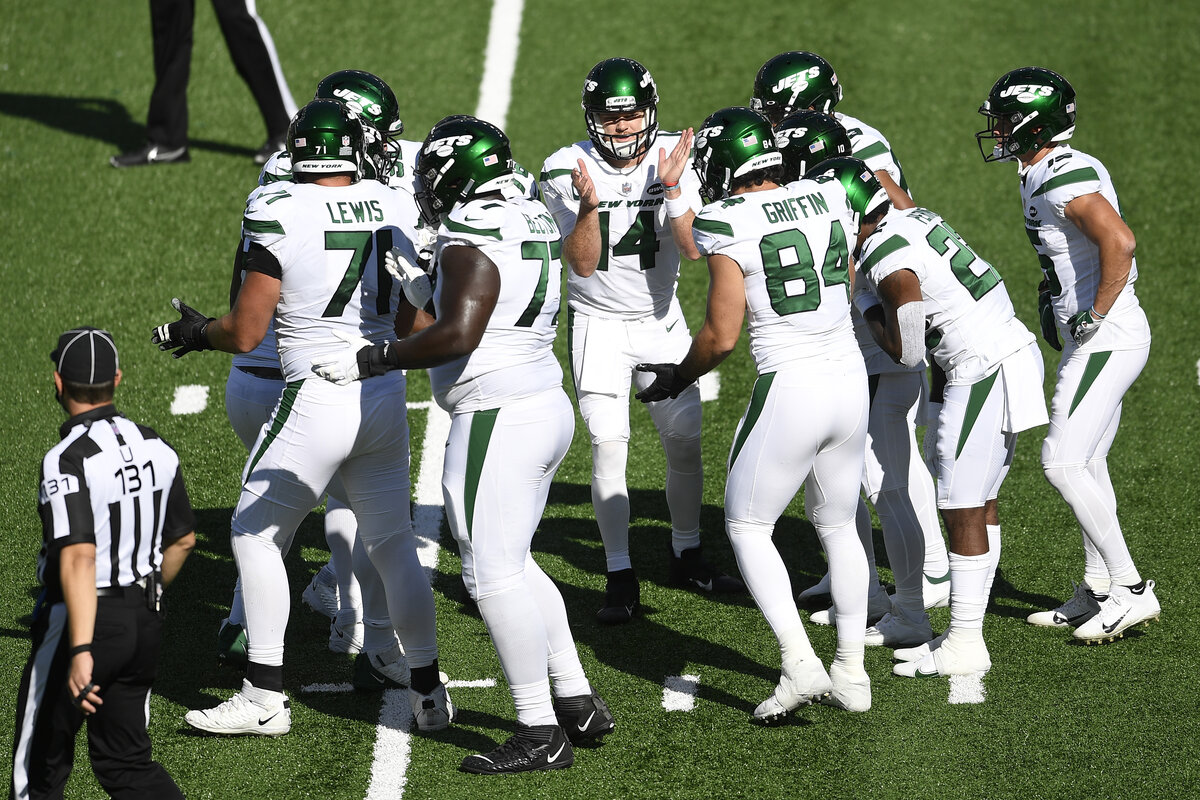 Trevon Coley Needs the New York Jets to Win, or He Will Make Unfortunate History
Veteran defensive tackle Trevon Coley should hope the New York Jets don't finish the season at 0-16. Otherwise, Coley will make unfortunate NFL history.
If veteran defensive tackle Trevon Coley didn't realize how cruel the NFL is, he certainly knows that fact now.
Coley spent much of this season playing alongside Kyler Murray on the Arizona Cardinals. You know, a team that has a realistic chance to make the NFC playoffs.
Things can change at any point, and the winless New York Jets picked Coley up earlier this month. Coley needs the Jets to somehow win a game in the final three weeks, or he will make very unfortunate history.
Trevon Coley is a veteran defensive tackle
Despite going undrafted out of Florida Atlantic University in 2016, Trevon Coley has managed to stick around and create an impact for various teams.
After spending the 2016 season on various practice squads, Coley started 15 games for the Cleveland Browns in 2017. Coley racked up 41 tackles, seven tackles for a loss, two sacks, broke up two passes, and had a seven-yard fumble recovery.
Returning in 2018, Coley had 39 tackles, half a sack, recovered a fumble, and was credited with a safety in 16 games and 14 starts. Cleveland parted ways with Coley after the 2018 season, and he recorded six tackles in seven games for the Colts last year.
Coley totaled 14 tackles, including three for a loss, and one sack in six games and two starts on the Cardinals this season.
The New York Jets just picked up Coley
Trevon Coley can at least celebrate the fact that he is still on an NFL roster this December.
Going from the Arizona Cardinals, who sit at 7-6 entering Week 15, to the winless New York Jets is just unfair. Coley joins a Jets team that has been uncompetitive in most games and is expected to fire head coach Adam Gase in the coming weeks.
New York already fired defensive coordinator Gregg Williams after a humiliating, last-second loss to Derek Carr and the Raiders in Week 13. Williams called a blitz play in the final seconds, and Carr threw a touchdown pass to rookie wideout Henry Ruggs.
Trevon Coley could make unfortunate history this season
Trevon Coley, and all of his New York Jets teammates, should be rooting for the team to at least finish this year with one victory.
Coley may have added incentive to root for such a finish. As a member of the Cleveland Browns in 2017, Coley has already been on a team that finished 0-16.
If the Jets close at 0-16 and Coley is on the active roster, he would have been on two winless teams. That would certainly put Coley in a rare club, especially in the modern era.
Those on the 2016 and 2017 Cleveland Browns almost came close to that club. Cleveland finished the 2016 season with a 1-15 record.
New York plays the Los Angeles Rams (9-4) in Week 15. Cleveland, which also boasted a 9-4 record entering Week 15, plays at the Jets in Week 16.
If the Jets enter Week 17 at 0-15, their final opportunity to avoid history is against an inconsistent Patriots team. New England defeated the Jets, 30-27, in Week 9.
Like Sportscasting on Facebook. Follow us on Twitter @sportscasting19.