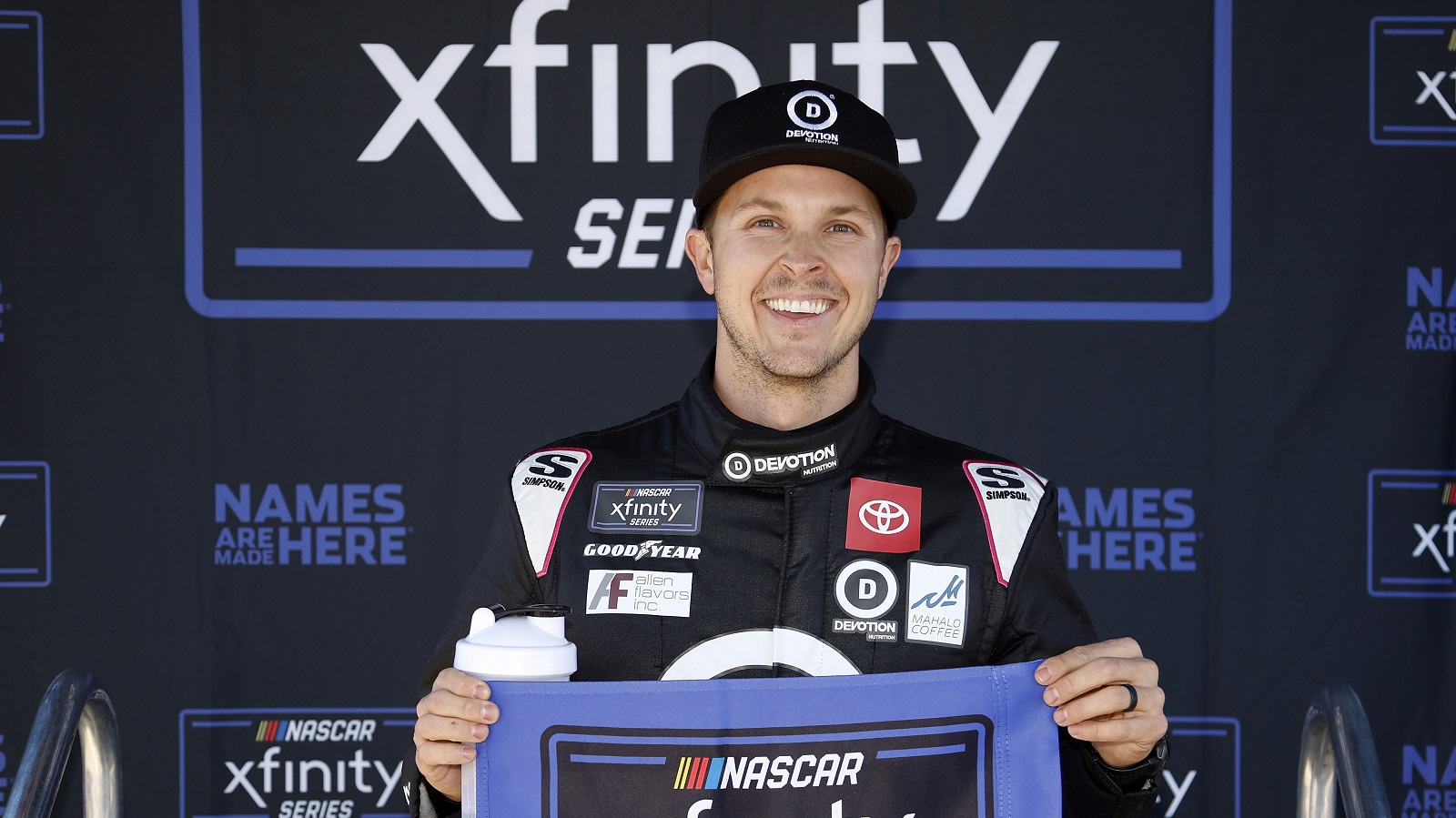 Trevor Bayne Has Turned Into a Tricky Issue for Joe Gibbs Racing
Trevor Bayne is one of the best stories of a young Xfinity Series season loaded with driving talent.
Joe Gibbs wasn't being some sort of nice guy by offering Trevor Bayne a seat in one of his Xfinity Series Toyotas. Rather, the Joe Gibbs Racing founder and owner had a supply-and-demand dilemma on his hands.
Gibbs had a car with NASCAR race openings. Bayne had a desire to race and enough name recognition and sponsorship relationships to generate some dollars.
And now the two parties have a new potential challenge: too much success and not enough opportunities available.
Trevor Bayne is off to a flying start with Joe Gibbs Racing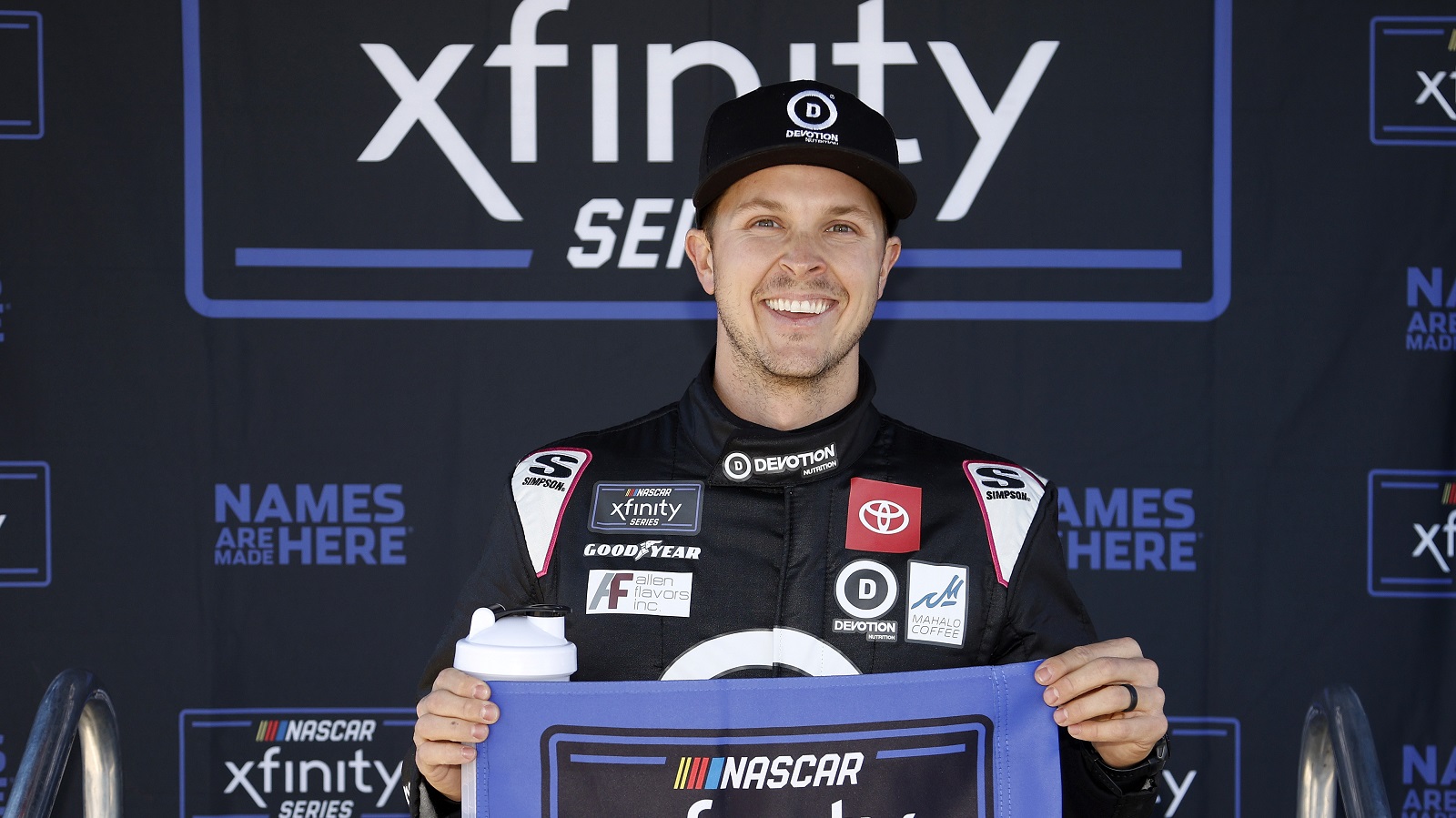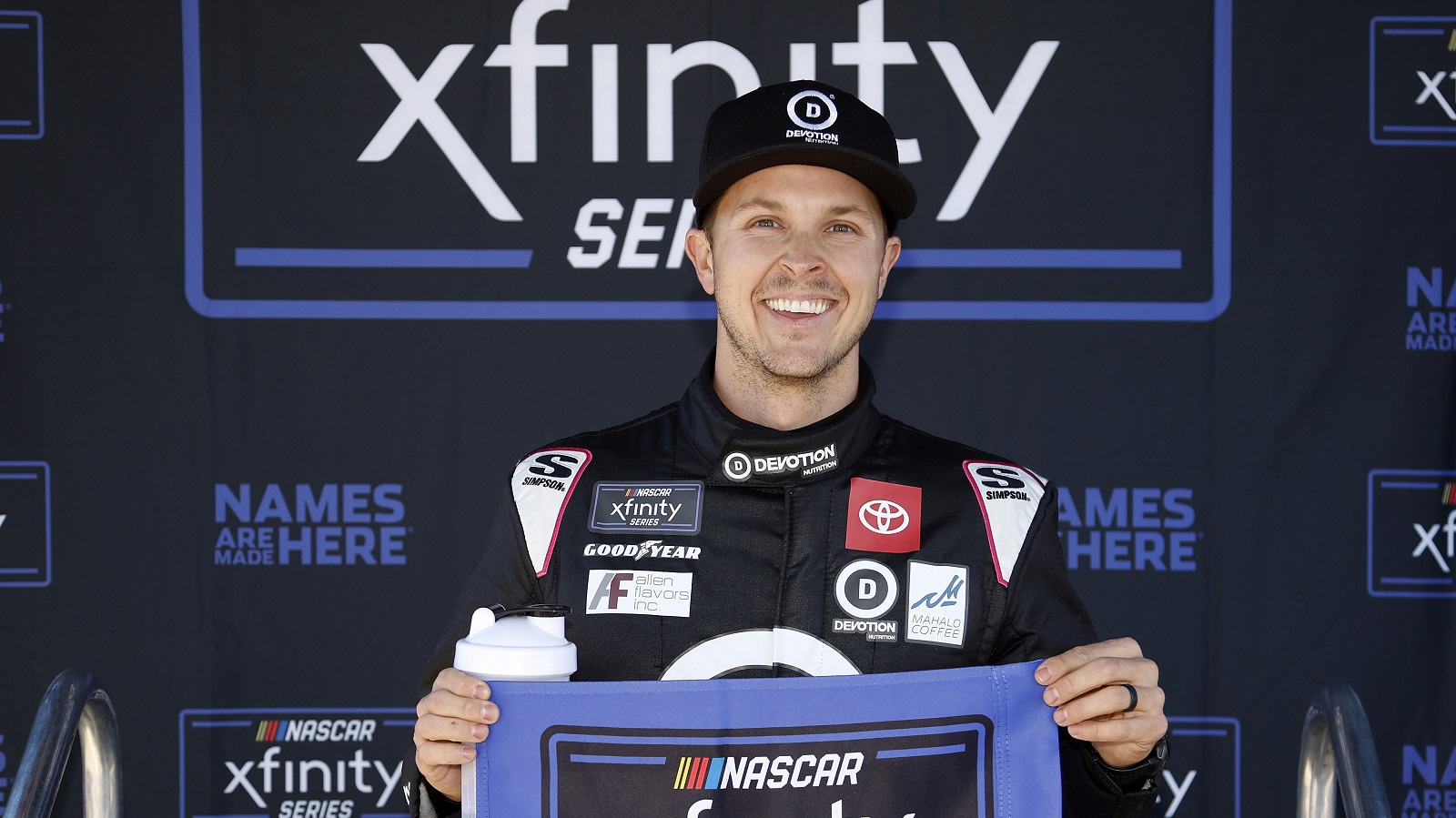 For a guy who hadn't driven in the Xfinity Series since 2016, Trevor Bayne seems to be reacclimating. Joe Gibbs Racing made a surprising announcement just before the start of the season, introducing Bayne as one of the drivers of the No. 18 Toyota to complete a complicated lineup shuffle.
JGR's primary drivers in 2021 had been Daniel Hemric, Brandon Jones, and Harrison Burton. Ty Gibbs and the organization's NASCAR Cup Series drivers shared the fourth car. The offseason saw Hemric leave for Kaulig Racing after winning the series championship and Burton accept a promotion to the Wood Brothers team in the Cup Series.
With that, JGR made the decision to cut back to three cars. Jones is fully sponsored in the No. 19 Toyota, and Gibbs, fresh off a marvelous showing in limited action last summer, is set in the No. 54 car. The No. 18 car is being shared. Drew Dollar will handle the superspeedways, Ryan Truex was promised four starts, and JGR brought in Bayne with a schedule for seven rides.
Dollar made it through 14 laps before wrecking at Daytona. Then, Truex wrecked late in Las Vegas. Thus, Bayne would rate as the No. 18's version of the class valedictorian by default. However, he's done much more than that.
Bayne led 24 laps on his way to third place at Auto Club Speedway and then led 28 laps and placed fourth at Phoenix Raceway after starting on the pole. He's making quite the impression.
Joe Gibbs Racing has handed Trevor Bayne another start
The plan when Joe Gibbs Racing added Trevor Bayne was to have the 31-year-old Knoxville native appear in seven races for Devotion Nutrition, which is dipping a toe into NASCAR sponsorship for the first time. The races at Auto Club Speedway and Phoenix Raceway were the first two assignments.
The plan for the surprise winner of the 2011 Daytona 500 also called for him to compete on May 28 at Charlotte, June 25 at Nashville, July 16 at New Hampshire, Oct. 15 at Las Vegas, and Oct. 22 at Homestead-Miami. Those assignments fit comfortably around JGR's commitments to Ryan Truex and Drew Dollar.
In fact, the season began with the Gibbs organization committed to only 15 of the scheduled 33 races, which brings us back to supply and demand. JGR obviously has drivers available and could dip into the pool of men and women looking for opportunities if necessary. What the team needs, however, is sponsors.
That may be coming tother, albeit in piecemeal fashion. On Saturday, Joe Gibbs Racing announced that Bayne will handle next weekend's Nalley Cars 250 at Atlanta Motor Speedway. There was no immediate word on who'll be sponsoring Bayne's eighth ride of the season.
"In December, I didn't know if I'd ever race again," Bayne said, according to NASCAR.com. "To get these eight races is like extra innings. Man, I feel like I'm getting to do something I love again, and I haven't really thought past that because I want to make the best of these eight races."
This becomes a tricky issue for Joe Gibbs Racing
If Trevor Bayne really hasn't thought beyond his eight-race schedule for Joe Gibbs Racing, then he is alone in that respect. He is a great story in an Xfinity Series that is loaded with great stories:
Noah Gragson is the first driver since Elliott Sadler in 2012 to start a season with four top-three results. He's won four of his last 14 races.
Justin Allgaier has recorded 16 consecutive top-10 finishes.
Josh Berry is on a streak of three straight top-five finishes, the most consistent run of his career.
Bayne had set a goal of multiple victories this season, which seemed unreasonable for a driver whose only races since 2018 were eight truck series appearances in 2020. Now, however, he's becoming a hot commodity. Victories are not out of the question.
That puts a bit of pressure on Joe Gibbs Racing to find Bayne more work. Adding Atlanta to his schedule is a start, but the team's No. 18 Toyota remains booked for less than half the season. If JGR can't find work for Bayne this spring and summer, is there another team out there that could connect him with a sponsor?
Like Sportscasting on Facebook. Follow us on Twitter @sportscasting19.